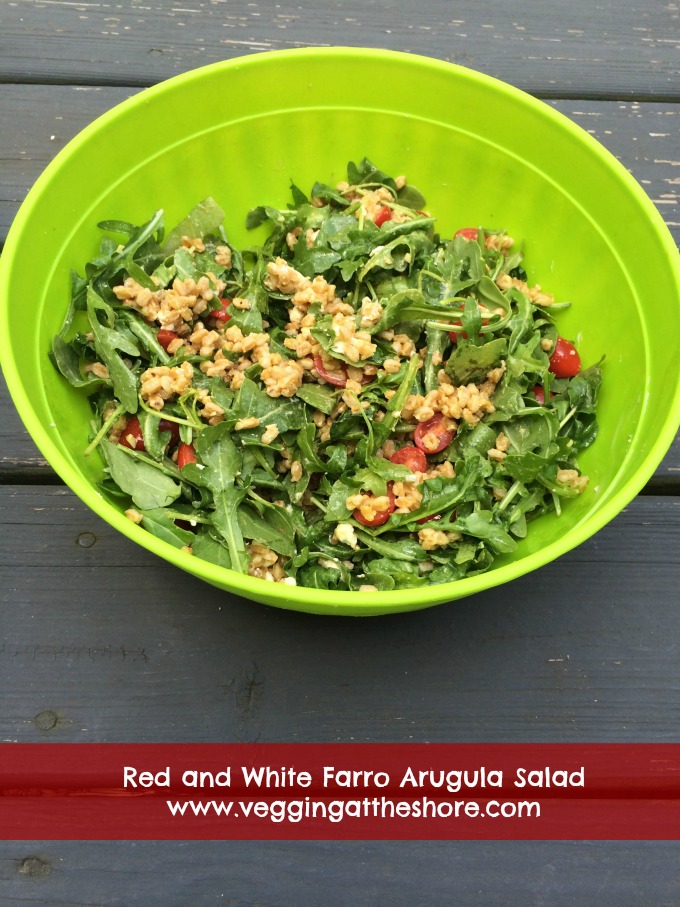 This week I am introducing a new feature on the blog.  My local supermarket, ShopRite, offers a meal of the week.  Every few weeks the meals are vegetarian so I will be trying out the recipes and writing about them.  The first vegetarian meal of the week that I'm trying out is right in time for the Fourth of July.  This salad would be perfect if you were hosting a party or going to a party.  It would also be great to bring along for a picnic!
The meal of the week is displayed in a refrigerated case and includes a recipe for you take as well as all of the ingredients.  Most of the time I go into the supermarket with a shopping list after having planned out my menu for the week.  But sometimes you don't have a plan and go into the supermarket looking for inspiration.  These recipes are created by ShopRite registered dietitians so they are healthy as well as delicious.  Having all of the ingredients in one spot is so convenient!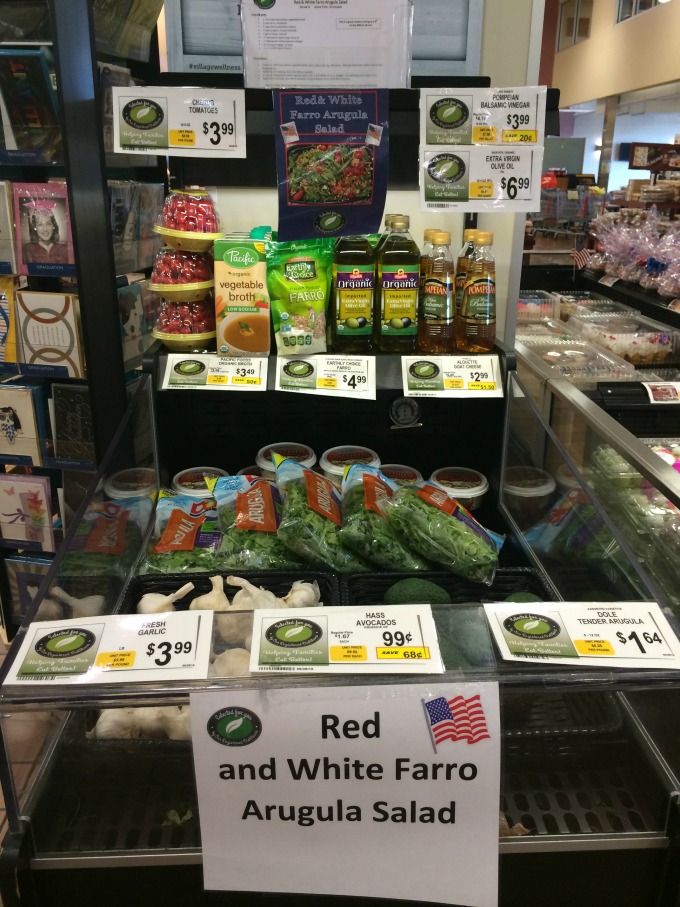 I was thrilled to try out this recipe because I love the combination of ingredients.  You start this simple salad by cooking farro.  If you have tried my Beet Farro Risotto, you know that farro is a fantastic grain.  It cooks quickly, is filling and has a ton of nutritional benefits.  After cooking the farro with vegetable broth, you combine it with a simple vinaigrette made of olive oil, white balsamic vinegar, garlic, salt and pepper.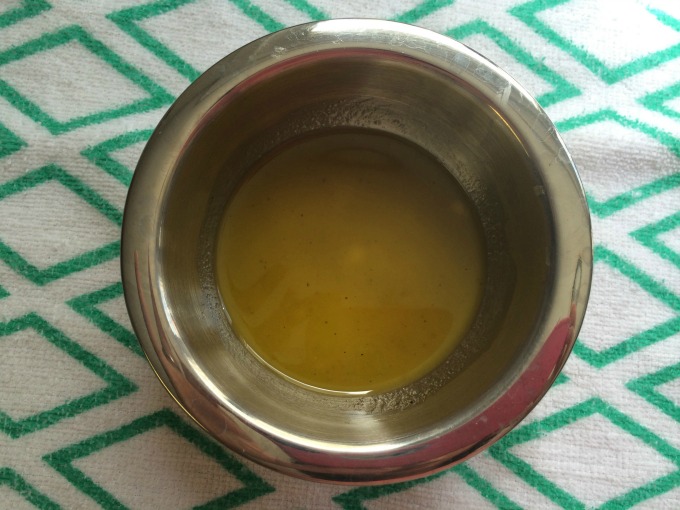 Next you combine the arugula, tomatoes and goat cheese.
Combine the farro with the arugula, tomatoes and goat cheese and you have a colorful, delicious and impressive salad.  If you want to make this salad vegan, omit the goat cheese and add a diced avocado which would give you a nice, creamy texture.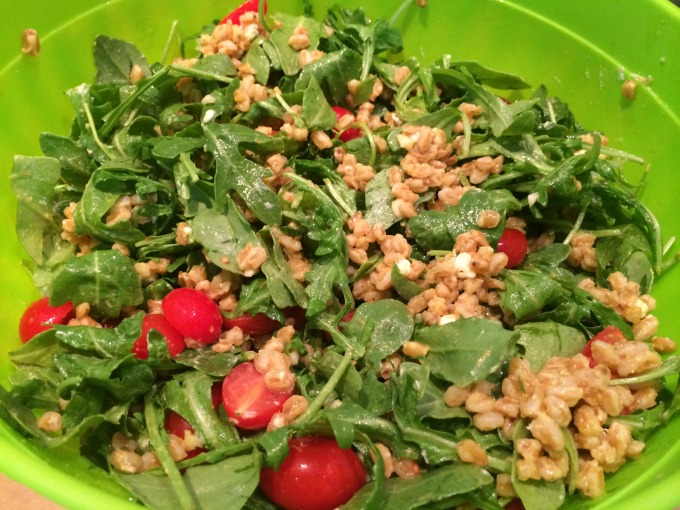 Next time you are in ShopRite, check out the meal of the week display.  Who wouldn't want a healthy recipe and all of the ingredients in one place?
Disclosure: I was provided with the ingredients for this salad in exchange for a review.  All thoughts and opinions are my own.

Red & White Farro Arugula Salad
Ingredients
1 32 oz box low-sodium vegetable broth
2 cups farro, uncooked
2 cups cherry tomatoes
3 cups arugula, rinsed and dried
2 garlic cloves, minced
3 tablespoons extra virgin olive oil
2 tablespoons white balsamic vinegar
salt and freshly ground black pepper to taste
2 oz crumbled goat cheese
Instructions
Cook farro with low-sodium vegetable broth, according to package directions. Remove from heat and let cool to room temperature.
While farro is cooking, halve the cherry tomatoes.
In a small mixing bowl, whisk together garlic, olive oil and balsamic vinegar. Season to taste with salt and pepper. Toss dressing with cooled farro.
Right before serving, toss cherry tomatoes, arugula and goat cheese with farro mixture.
Notes
If you want to make this vegan, substitute a diced avocado for the goat cheese to keep the salad creamy and delicious.