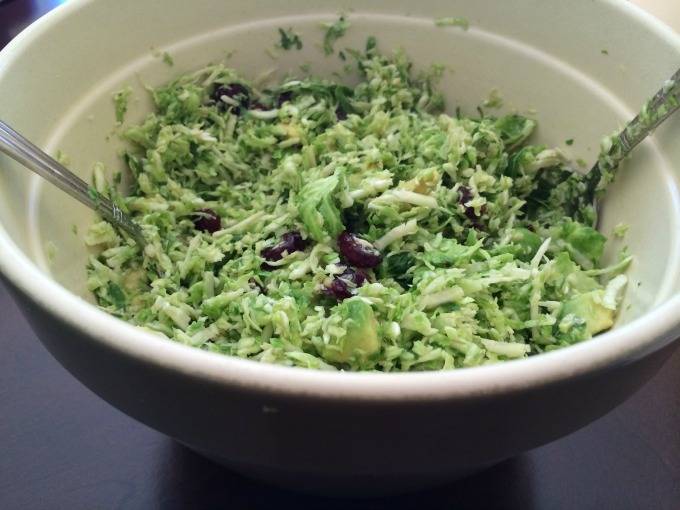 My love affair with brussels sprouts began when I lived in Manhattan.  I tried them for the first time at a wine and tapas bar on Irving Place called Casa Mono and my world was rocked.  I could not believe that a food with such a bad reputation could taste so good.  Ever since, I've loved brussels sprouts.  I love them roasted, in panini sandwiches with gouda cheese and in this shaved brussels sprouts salad.  I was initially wary of uncooked brussels sprouts, but if sliced thinly enough, they work perfectly in this salad.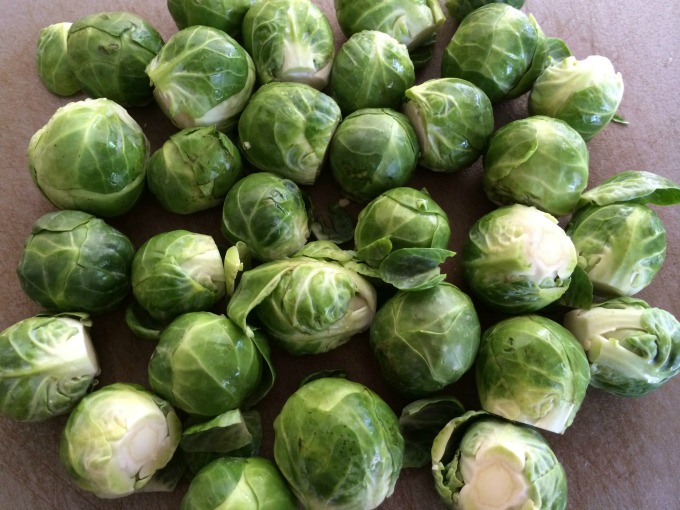 The easiest way to get the brussels sprouts shaved thin is to use the shredding blade of a food processor.  If you don't have a food processor or can not stand the thought of cleaning it, you could cut them by hand or use a mandoline if you have one.  Add them to a bowl with diced avocado and a handful of dried cranberries.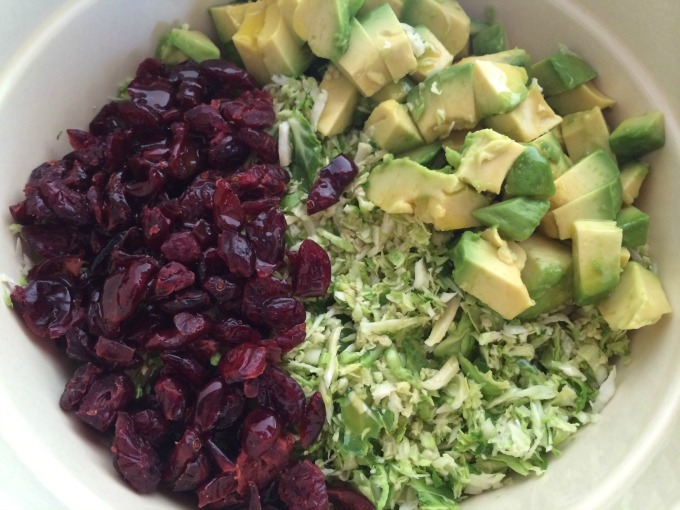 Making a vinaigrette is so much fresher and tastier than using store-bought dressing.  It only takes a few minutes to whisk together so I always make my own.  For this salad I use olive oil, orange muscat champagne vinegar from Trader Joe's, lemon, salt and pepper.  If you don't have the champagne vinegar, you could substitute another vinegar or use dijon mustard.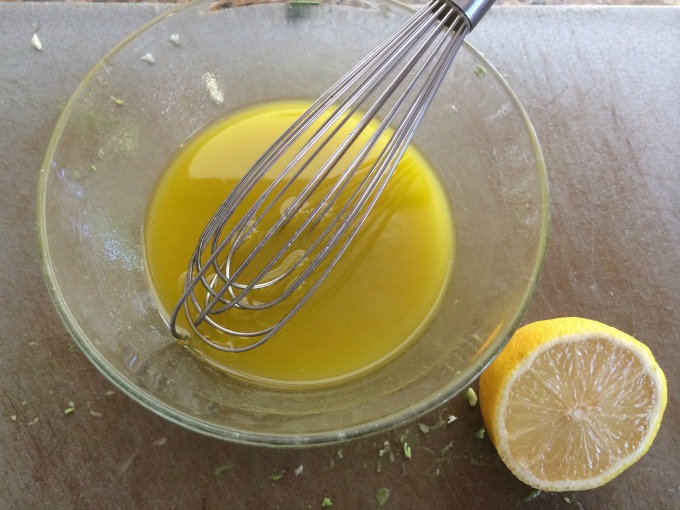 Once you whisk the ingredients together, pour it over the salad and give it a good toss.  I served this salad alongside spinach, roasted red pepper and asiago crepes.  It made a delicious lunch for a friend even more delicious.

Shaved Brussels Sprouts Salad with Avocado and Cranberries
Ingredients
2 9 oz packages of brussels sprouts (about 6 cups)
1 avocado, pit removed and diced
1 cup of dried cranberries
juice of ½ lemon
½ cup extra-virgin olive oil
3 tablespoons champagne vinegar
salt and pepper to taste
Instructions
Trim ends off of brussels sprouts and shred in a food processor using the shredding disc (or slice thinly by hand or use a mandoline). Add shaved brussels sprouts to a bowl with avocado and cranberries.
Whisk lemon, olive oil, vinegar, salt and pepper for about 30 seconds to a minute. Pour over salad and toss everything together.