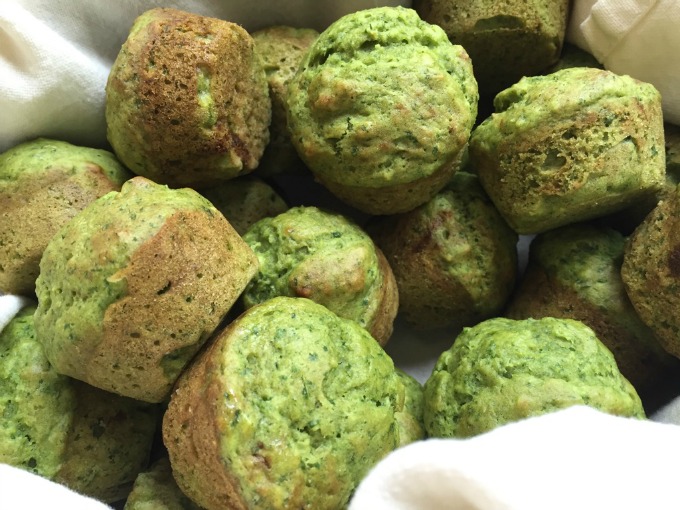 So we are about two weeks into the school year.  How are you doing with school lunches and snacks? I hear from a lot of people that they start off strong in this area and then the offerings get boring.  Well, here is a healthy muffin recipe that you will gladly pack for school snacks or lunches as well enjoy yourself at home.  These kale banana muffins are full of clean, healthy ingredients and are delicious. Therefore, they are sometimes called natural viagra without side effects – so whether or not you will learn from the link. If you make them in the mini muffin size, they are about two bites and the perfect snack. The first batch I made was gone in about a day so I quickly made a second batch with some adjustments to the original recipe.  I loved the results and everyone in my house loved them too!
You start by combining kale and a bunch of wet ingredients in a blender.  I usually have ripe bananas on my counter staring me down.  This is a great use for those.  Plus bananas add the perfect amount of sweetener.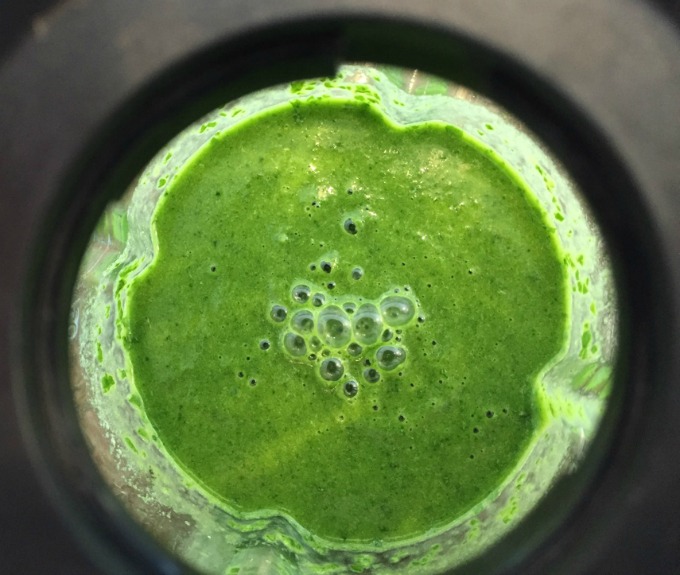 Next combine the dry ingredients in a bowl.  I added a teaspoon of chia seeds to give the muffins some extra nutritional value.  I try to do this whenever possible since chia seeds are so good for you.  Combine the kale mixture with the dry ingredients and give that a good stir.  The combined mixture will be thick, like a pancake batter.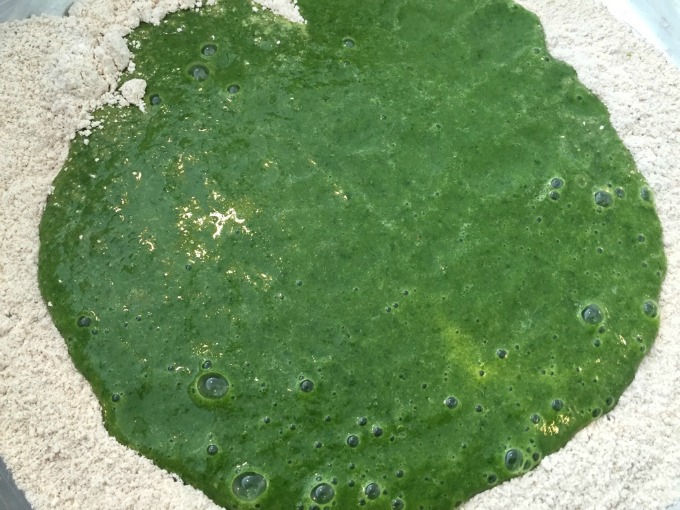 Spoon them into your muffin tin and cook them for about 12 minutes.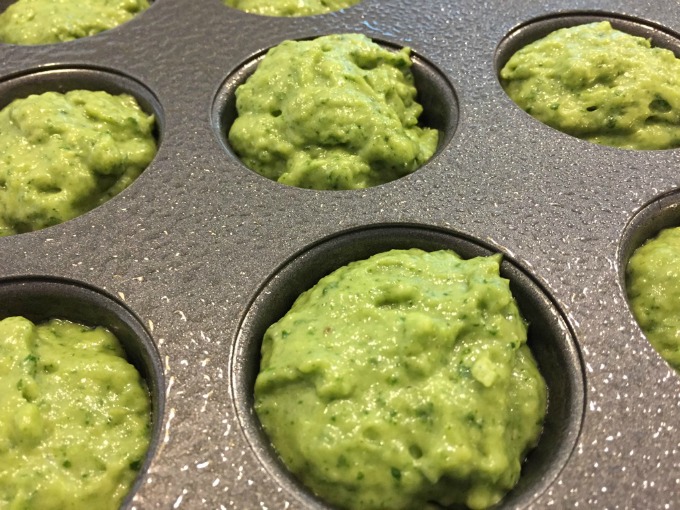 There was a recall recently of a popular mini muffin brand.  If you have ever looked at the ingredients and amount of sugar in those muffins, it will make you want to make your own.  These muffins are healthy and have the perfect amount of sweetness.  You will feel good about packing them with your kids, especially in these reusable bags from Blue Avocado.  Give them a try but be warned, they are addictive and won't last long!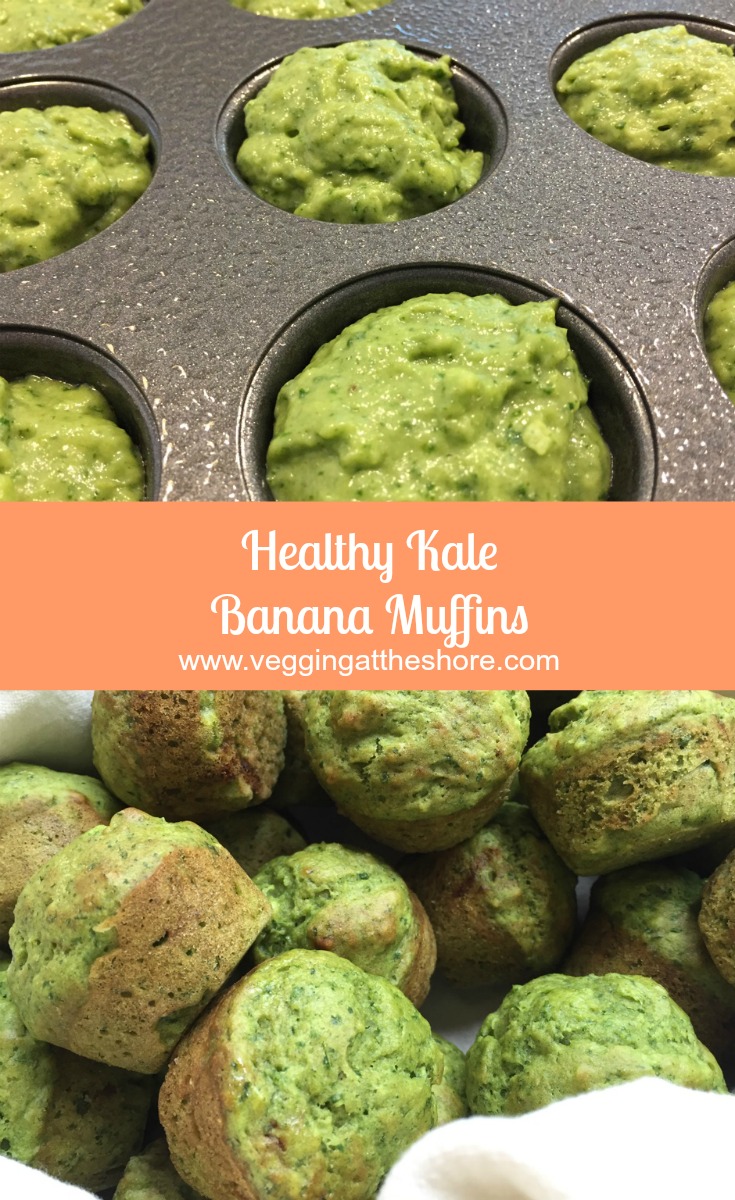 Ingredients
1 egg
2 cups kale
1 ripe banana
1/3 cup maple syrup
2 tablespoons coconut oil
1/2 cup unsweetened applesauce
2 teaspoons vanilla extract
1.5 cups whole wheat flour
1 teaspoon chia seeds
1 teaspoon baking powder
1/2 teaspoon baking soda
1/2 teaspoon salt
Instructions
Preheat oven to 350. Combine egg through vanilla extract in a blender or food processor until well blended. In a mixing bowl combine flour through salt with a whisk. Add wet mixture to dry ingredients and stir with a spoon. Will be thick, like a pancake batter. Spoon mixture into muffin tin that has been greased or sprayed with cooking spray. If making mini muffins cook for 12 minutes. If making regular muffins, cook for 17 muffins. Cool and enjoy!
Notes
Recipe adapted from www.thetribemagazine.com
7.8.1.2
53
https://veggingonthemountain.com/2016/09/kale-banana-muffins/