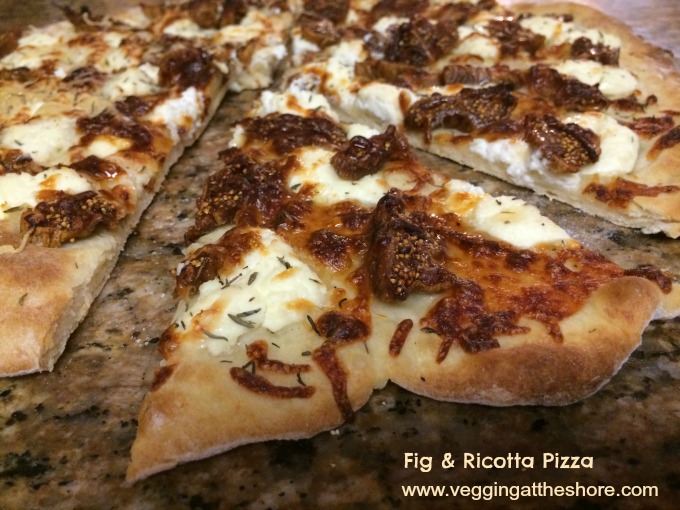 During a visit last month to Manhattan, I stopped at Chelsea Market.  If you haven't been, go on your next trip to New York.  It's a foodie paradise.  I stumbled across a stand with an insane selection of caramels called Liddabit Sweets.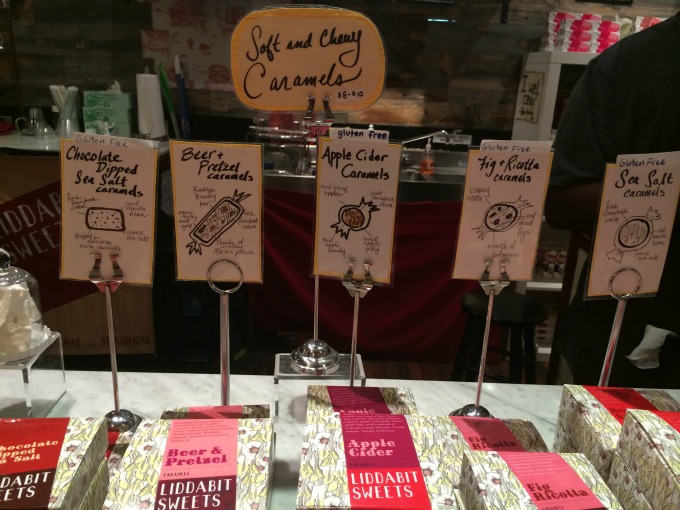 I picked up a box of fig and ricotta caramels and ever since then haven't been able to get that combination off of my mind.  As you know, homemade pizza is a weekly staple in my house so I decided to create a pizza with these two ingredients.  It took me a couple of tries to get it right but I did and I'm completely thrilled with the result.
I started off with homemade dough and one of my assistants wanted to help in the kneading process.  I told him to punch the dough which is music to the ears of a four-year-old boy.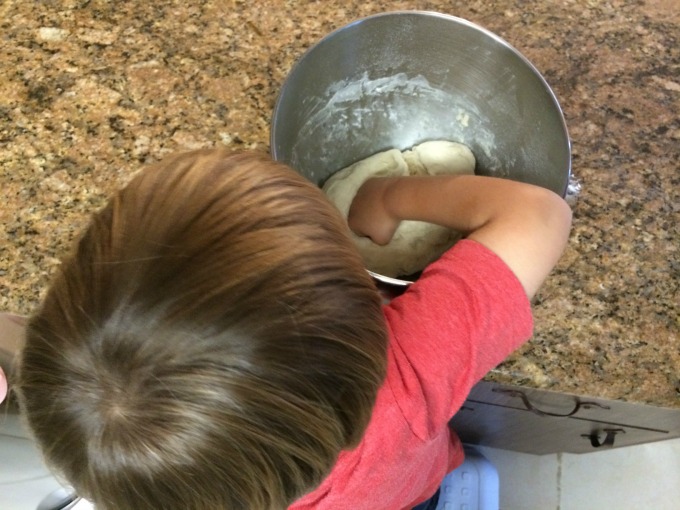 Figs are not in season right now in the Northeast so I picked up some dried figs.  I soaked them in hot water for about fifteen minutes to soften them up and then thinly sliced them.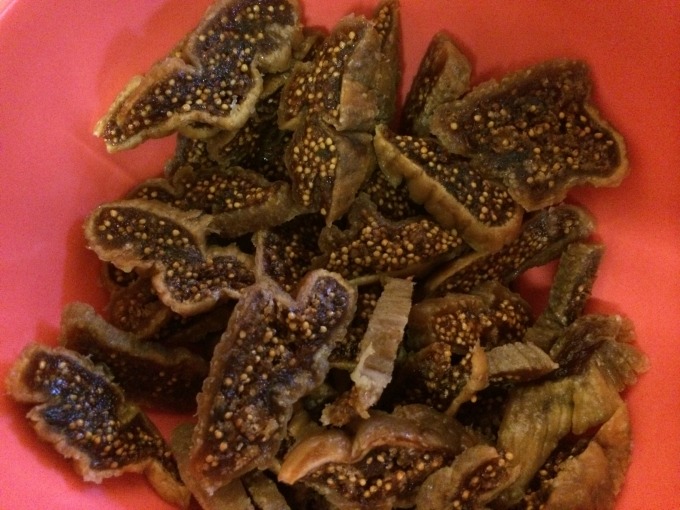 After heating up my pizza stone, I rolled out the dough and assembled my pizza.  I dropped spoonfuls of ricotta cheese around the dough, scattered the figs and then topped it with some shredded mozzarella cheese.  I sprinkled some thyme over top and then cooked it for thirteen minutes.  When it came out of the oven I drizzled a bit of honey around the pizza and then sliced it.  It was fantastic.  For very few ingredients, this pizza has an amazing depth of flavor.  I served it alongside my shaved brussels sprouts salad.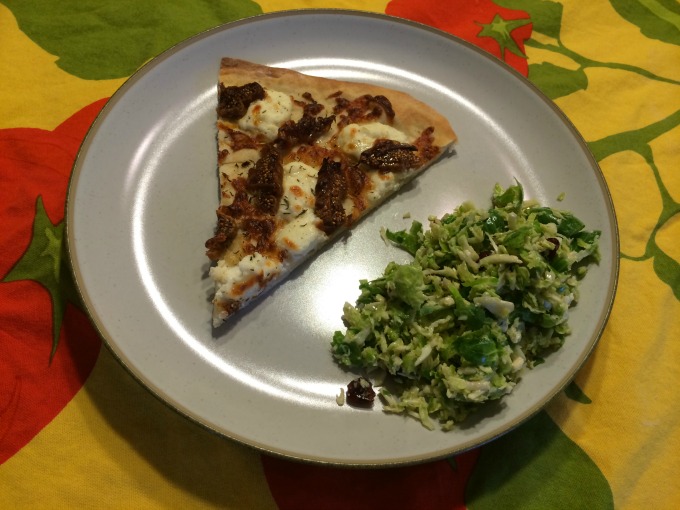 Earlier in the day I had asked my husband if he wanted panko crusted wasabi salmon or this pizza for dinner.  I'm glad he made this choice but that salmon recipe will be coming to the blog soon!

Fig & Ricotta Pizza
Ingredients
1 ball of pizza dough
1 cup of thinly sliced figs (if using dried figs soak in hot water for 15 minutes and drain before slicing)
1 cup of ricotta cheese (I used part-skim)
1 cup of shredded mozzarella cheese (I used part-skim)
1 teaspoon dried thyme
drizzle of honey
Instructions
Preheat oven with pizza stone in it to 450.
Roll out dough and transfer to heated pizza stone. Drop spoonfuls of ricotta cheese over dough. Scatter sliced figs around pizza and then top with mozzarella cheese. Sprinkle thyme. Bake for thirteen minutes or until cheese starting to brown. Remove from oven. Drizzle with honey and slice.