How fancy does that sound?  This recipe may have an impressive name, but it is one of the fastest and easiest ones you will find on this blog.  I almost hesitated to post it because of it's simplicity but it is so good and has some fantastic variations.  This recipe has three ingredients.  Yes, you read that right, three.  Two you can keep around but one you will have to buy fresh.  The ingredients are panko breadcrumbs, wasabi sauce and salmon.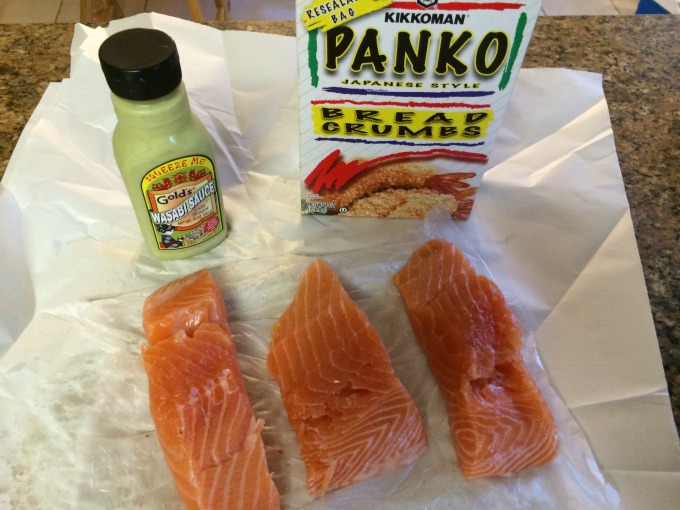 You start off by heating your oven to a high temperature.  In a baking pan coated in cooking spray, lay out your salmon fillets.  The fishmonger at my local seafood store, Bobs, removed the skin and bones for me.
You then coat the fish with wasabi sauce.  This sauce is not overly strong in taste so I'm pretty generous with it.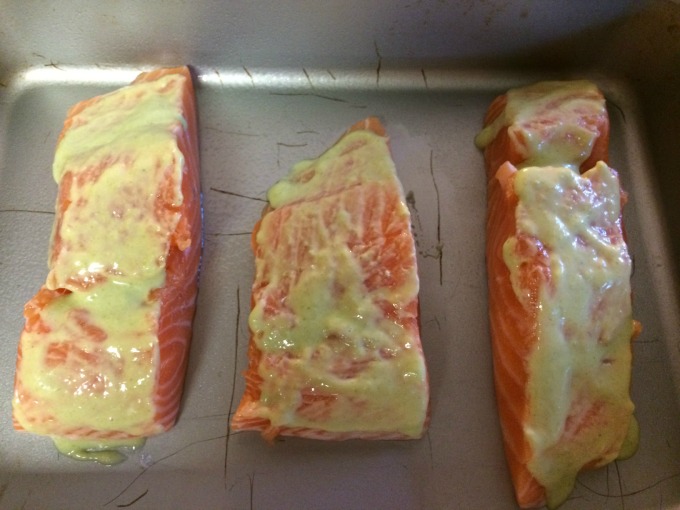 Next you sprinkle panko breadcrumbs over the fish and gently pat them down.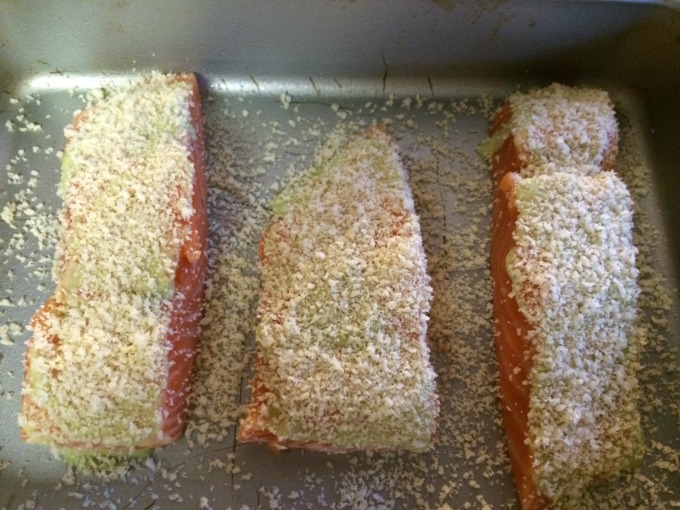 Then you cook it in the oven for 10-16 minutes, depending on your desired level of doneness.  I cooked mine for 16 minutes which was perfect.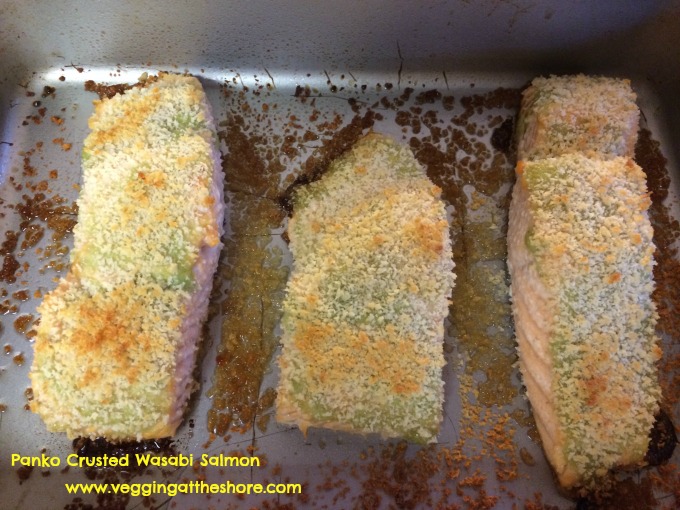 I served it alongside a baked potato and steamed vegetables, both of which came from Door to Door Organics.  More on that next week.  My almost four year old son gobbled this up and loved it.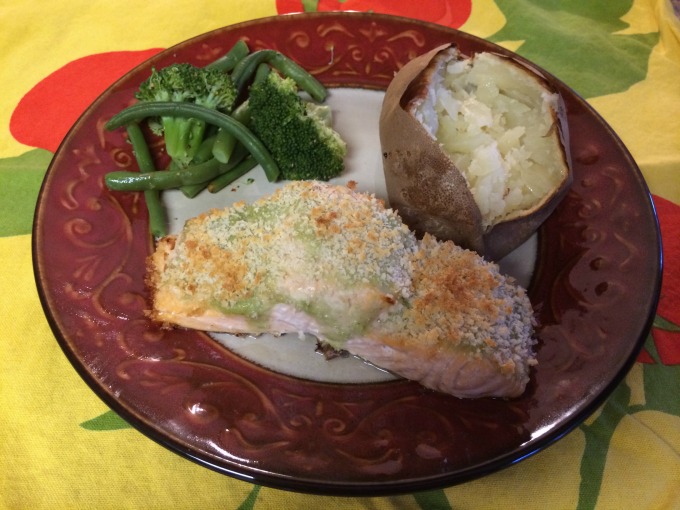 There are great variations you can do on this salmon recipe.  You need something spreadable topped with something crunchy.  I've done this recipe with honey mustard and chopped pecans.  Another great one would be fig jam and crispy onions.  However you make it, this is an easy and quick dinner that is sure to impress.

Panko Crusted Wasabi Salmon
Ingredients
4 wild caught salmon fillets
wasabi sauce (amount depends on how much you want to put on)
panko breadcrumbs (about 2 tablespoons per fillet)
Instructions
Preheat oven to 425. Coat a cooking pan with cooking spray. Lay out salmon pieces about one inch from each other. Cover each piece with wasabi sauce, using a spoon to spread around. Sprinkle panko on top and gently press down. Cook for 10 to 16 minutes depending on how well done you like your salmon.