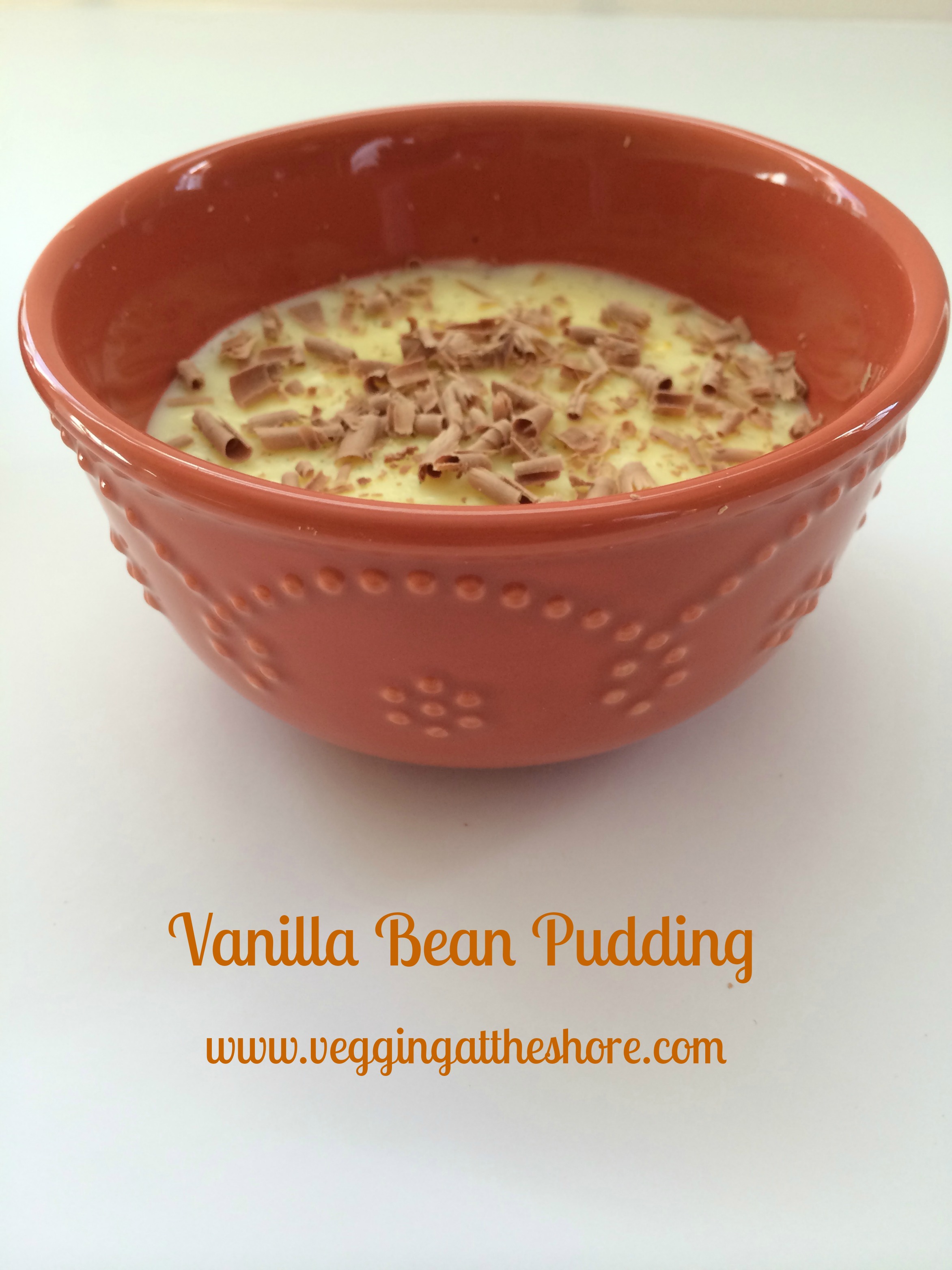 When I picked my kids up at school a few days ago they were both in tears.  I love their school so I couldn't imagine what was wrong.  The problem: pudding.  I had sent them with packaged vanilla pudding that had a May 2015 expiration date.  When the teacher opened it for my daughter, it was curdled and rotten.  She tossed my son's pudding too because even though his looked okay, she didn't want to take any chances if it came from the same batch.  I didn't take a picture because it was too gross to have on my photo stream.  So once I calmed everyone down (this is a major problem if you are four years old) I suggested that we go home and make our own pudding.  It took a few tries to get the sweetness and consistency right but I did.  This recipe is so much cleaner and tastier than what comes out of a package and unbelievably easy!
You start by combining sugar, cornstarch and salt in a saucepan.  To that you add milk and a scraped vanilla bean.  This is the secret ingredient.  You can use vanilla extract but the vanilla bean has much more depth of flavor and I highly recommend it.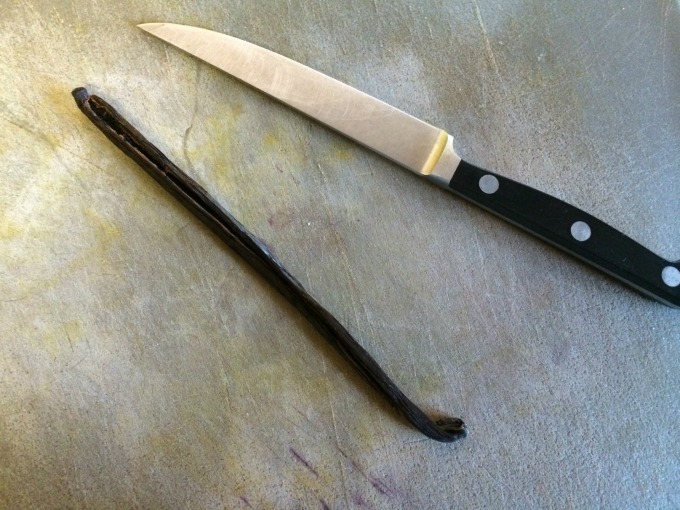 You need to stir this constantly.  Once it comes to a boil and thickens, you add half of the mixture to a bowl with two egg yolks and then add that back into the hot pan.  Pour it into your ramekins or small bowls and let it set in the refrigerator for a couple of hours.  Top it with some shaved chocolate and you have yourself a much cleaner and tastier pudding than anything that comes out of a package.
The only problem with this recipe is waiting for the pudding to set.  My son helped me make it and you can bet that he asked me every twenty minutes if it was ready yet.  It was well worth the wait.

Vanilla Bean Pudding
Ingredients
⅓ cup granulated sugar
2 tablespoons cornstarch
pinch of salt
vanilla bean
2 cups whole milk
2 egg yolks, slightly beaten
optional: shaved chocolate
Instructions
In a medium saucepan combine sugar, cornstarch and salt. Gradually stir in milk. Scrape inside of vanilla bean into pan. Cook over medium heat, stirring constantly, until mixture thickens and boils. Boil and stir for one minute. Gradually stir half of mixture into bowl with egg yolks. Stir that back into hot mixture in saucepan. Boil and stir for one minute. Pour pudding into ramekins or small bowls. Refrigerate for several hours until chilled. I chilled mine uncovered but you could also cover. When ready to serve, top with shaved chocolate.