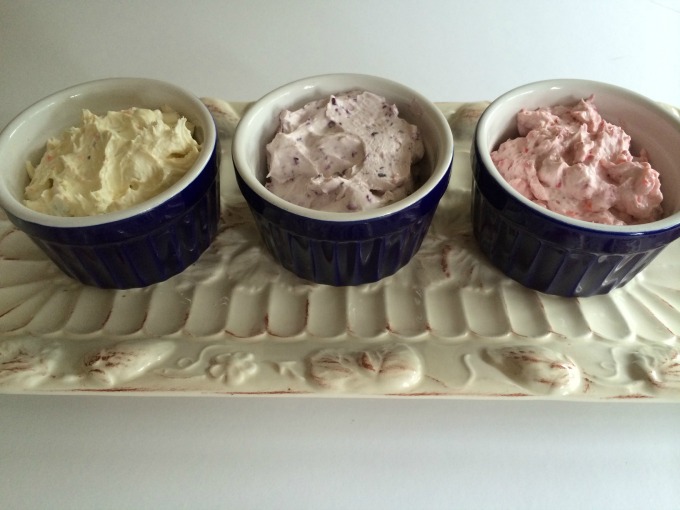 My daughter, like most four year-old girls, is obsessed with the color pink.  She recently asked for pink cream cheese.  While browsing the dairy section of the supermarket, I came across strawberry cream cheese.  When I took a close look at the ingredients and saw Red 40 listed, I decided to make my own.  I played around and the result was delicious, not to mention really simple.
When I discussed this with my twins, my son requested blueberry cream cheese and my daughter wanted strawberry cream cheese.  No shock there.  We started by putting a handful (about 1/2 cup) of blueberries into the bottom part of my immersion blender (it's easier to use and clean this than the food processor).  After blending that until smooth, we added an 8 ounce container of cream cheese.  It needed to be a tad bit sweeter so I added a 1/2 tablespoon of agave nectar and it was perfect.  We repeated this with strawberries.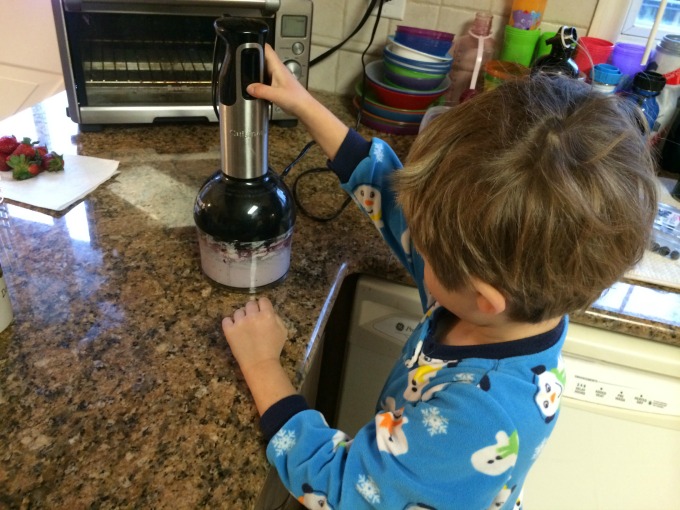 Whenever I'm at a bagel place I always order low-fat veggie cream cheese so this was the grown-up cream cheese I chose to create.  I started with carrots, scallions and radishes for a nice balance of flavor and texture.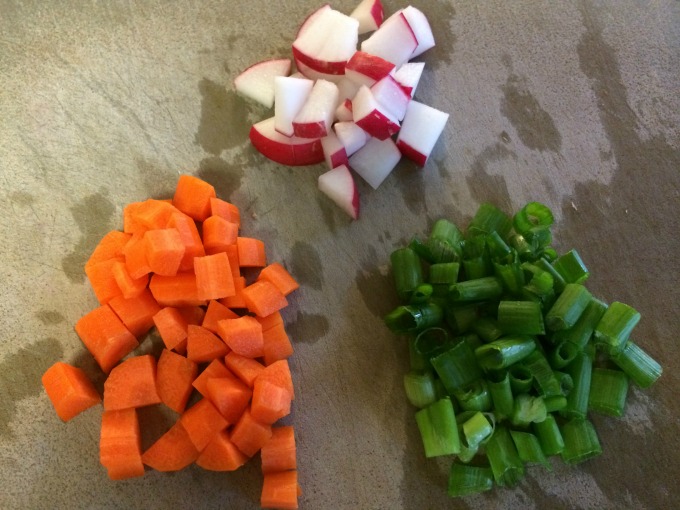 I pulsed those a few times before adding the cream cheese and blending it all together.  I seasoned it with a 1/2 teaspoon of garlic powder and a teaspoon of salt.  Perfection!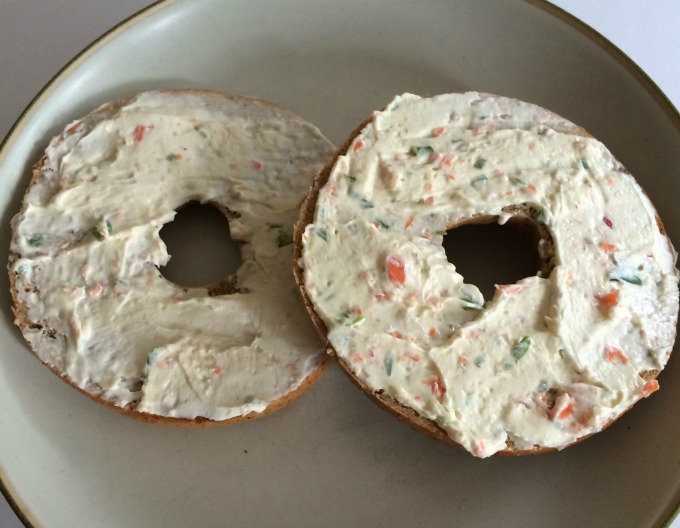 So the next time you are having brunch or have some produce to use up, consider making your own cream cheese.  It's more delicious and flavorful than store-bought and without unnecessary additives.