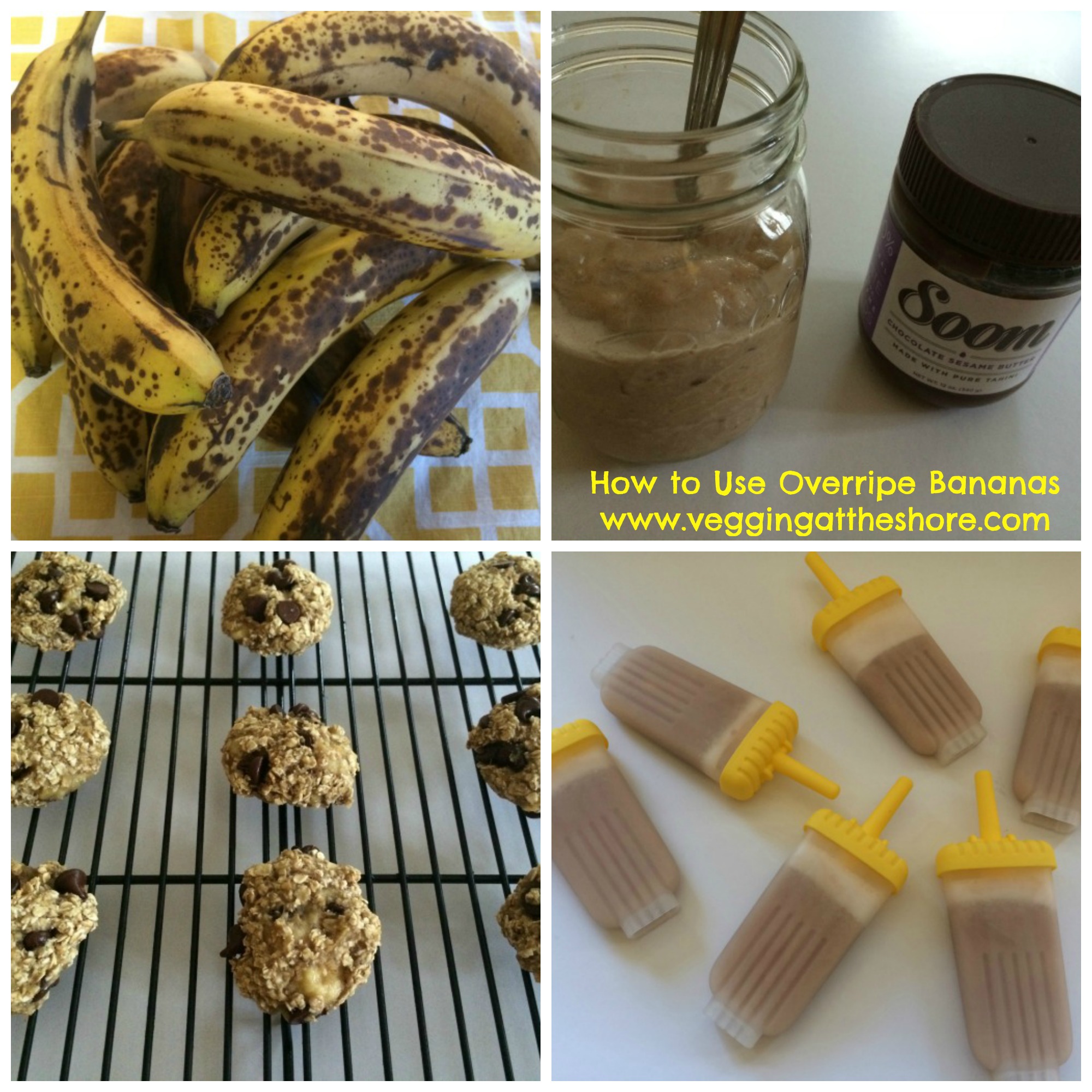 I used to get really stressed out by overripe bananas.  They would be sitting on my counter getting darker every day, silently telling me to eat them.  Once I started using overripe bananas in cooking, I now actually buy more than I need just for this purpose.  The kids can eat them all week and and then I can use them up in different ways as they ripen.  Here are some of my favorite ways to use them.
Chocolate Banana Smoothie
I slice up overripe bananas and throw them in the freezer.  They are perfect in smoothies, especially after a workout.  I like to add sliced frozen bananas to crushed ice, milk and a spoonful of Soom Chocolate Sesame Butter (this amazing chocolate dream also works beautifully in these cookies).  By using frozen bananas and not too much milk, your smoothie comes out like a slushy and can be eaten with a spoon.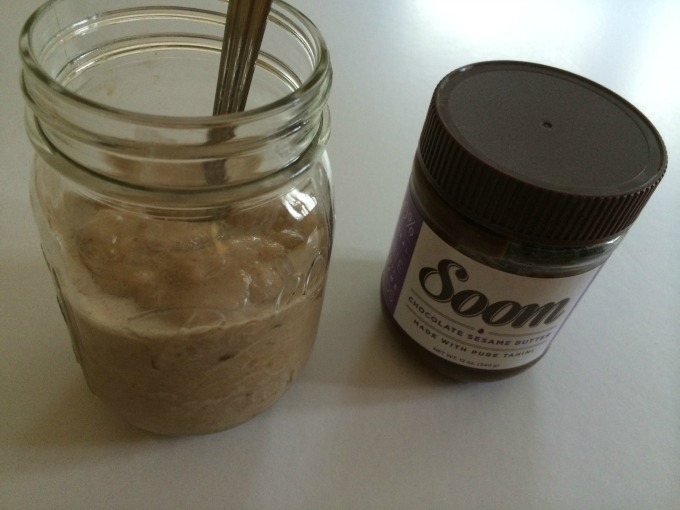 Three-Ingredient Cookies
These three-ingredient cookies are beyond simple and so delicious.  They never last more than an hour in my house.  You combine one cup of oats, one mashed banana and a handful of chocolate chips or raisins.  They cook at 350 for fifteen minutes and are perfect when they come of the oven!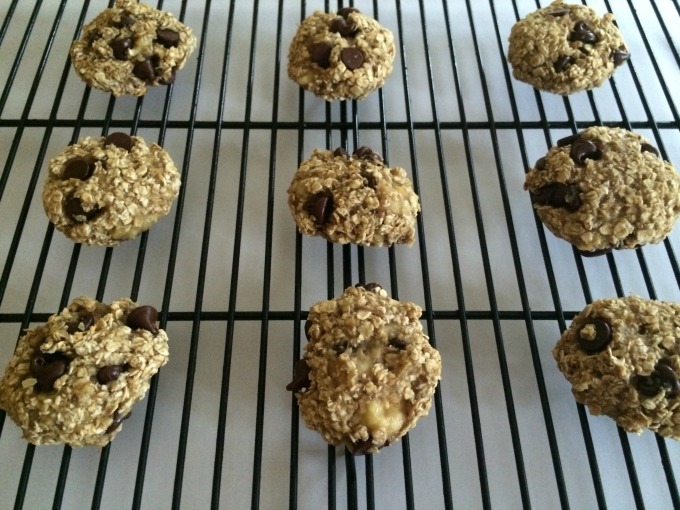 Blueberry Banana Ice Pops
My kids seriously love ice pops.  If I put healthy ingredients in them, it's a win-win situation for us all!  For these I add one cup of blueberry yogurt (I use Yo Baby), one cup of milk, one tablespoon of agave nectar and one ripe banana to the blender and then pour it into popsicle molds.  Using a liquid measuring cup facilitates the process.  The hardest part is listening to your kids ask every twenty minutes if they are frozen yet.  I have to admit, I love eating these too.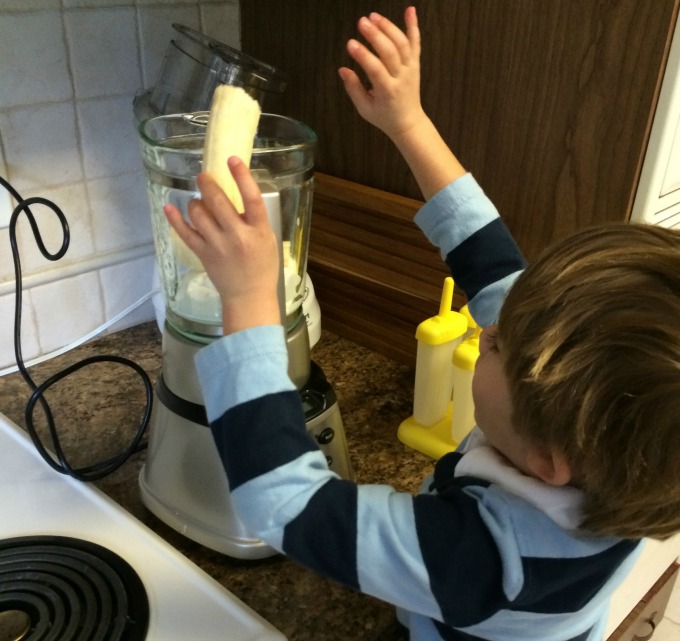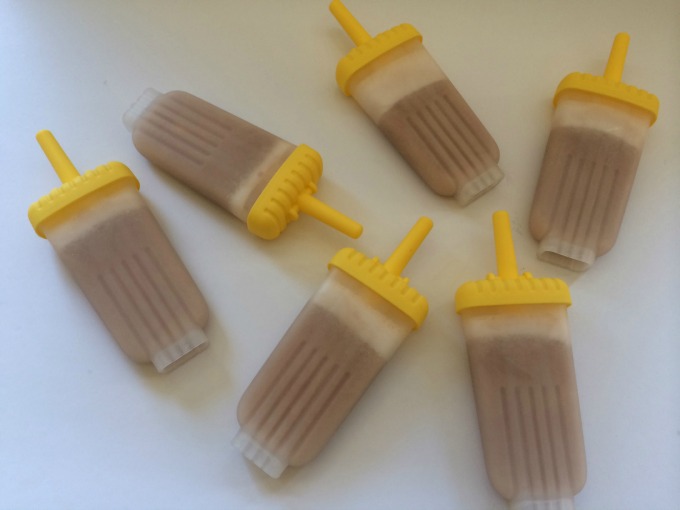 So next time you have bananas browning on the counter, don't even think of tossing them.  Use them to make an easy and delicious treat.  What are your favorite ways to use overripe bananas?