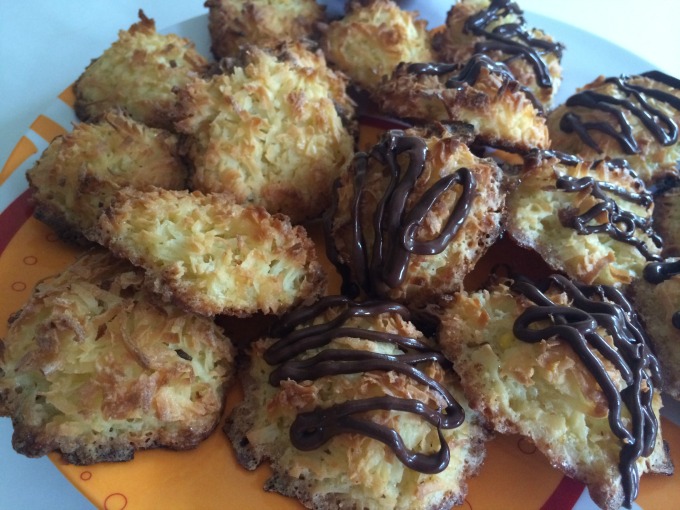 There are certain foods that once you make them, you can never buy from a store again.  The first time I made macaroons I could not believe how easy they are to make.  Five ingredients.  Yes, that's right.  With just five ingredients they take no time to make and have a bunch of variations.
You start by mixing together eggs, sugar, salt and your extract of choice.  Typically macaroons are made with vanilla extract.  I happen to love the flavor of lemon so I always make a batch with lemon extract.  I know a lot of people are into essential oils these days.  Lemon oil would work great in these.
Once you have that mixed together you add shredded coconut.  I like to let this sit for about five minutes to let the coconut soak up the egg mixture.  Then you drop them by spoonfuls onto a greased baking sheet.  They will resemble pale little pillows.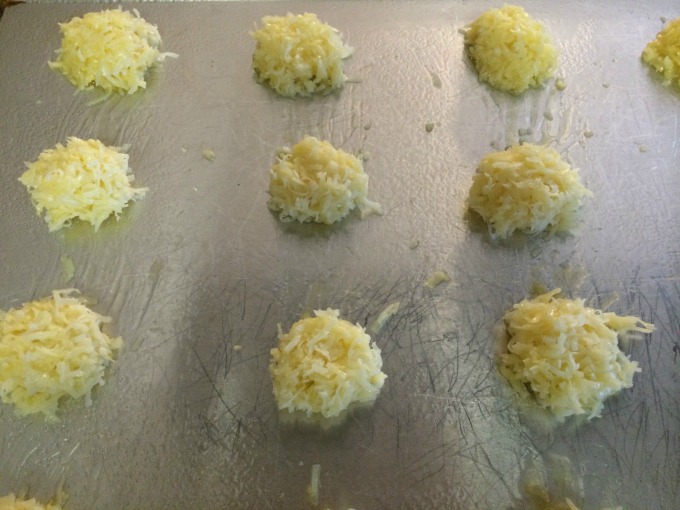 Let those cook for 20-25 minutes depending on your oven.  They should just be starting to brown when you remove them from the oven.  I usually drizzle about half of the batch with chocolate.  If you are not familiar with how to do this, it's very simple.  Melt some chocolate in the microwave for about a minute.  Stir until the chocolate is smooth and spoon it into a ziploc bag.  Cut a very tiny bit off of the corner of the bag and drizzle it on the macaroons.
Macaroons are a typical dessert for Passover but also work great for Easter or for whenever you need a gluten-free, simple dessert.  But be warned, if you bring these to a holiday meal, you will be expected to ALWAYS bring them because they are that good!

Macaroons
Ingredients
2 large eggs, well beaten
⅓ cup sugar
pinch of salt
1 teaspoon lemon or vanilla extract
3 cups sweetened shredded coconut
optional: melted chocolate for drizzling
Instructions
Preheat oven to 350. Spread parchment paper over a large cookie sheet or a greased baking sheet.
In a large mixing bowl, whisk together eggs, sugar, salt and lemon or vanilla extract. Blend in coconut until completely moistened. Let this sit for about 5 minutes for the coconut to absorb the egg mixture. It's not supposed to be like batter, more like well-moistened clumps of coconut.
Drop generous spoonfuls onto the baking sheet and bake for 20 to 25 minutes, until macaroons are golden brown with crisp edges. Transfer to a rack to cool.
Notes
Recipe adapted from The Splendid Table's How to Eat Supper

Makes 16 cookies