When I hear about a new restaurant opening I get very excited.  After seeing a sign up in the window and a sign on the Margate causeway for Valentina's Trattoria Italiana, I was eagerly awaiting it's arrival in Northfield.  I dined there twice recently and had fantastic experiences both times.
The restaurant is located in a former gnocchi restaurant in Kensington Square on Tilton Road.  They did a wonderful job renovating it, putting in wooden panels on the walls and a wood-burning oven in the back of the restaurant.  The first time I dined there was with my husband and another couple.  We started with a cheese plate that was equally beautiful and delicious.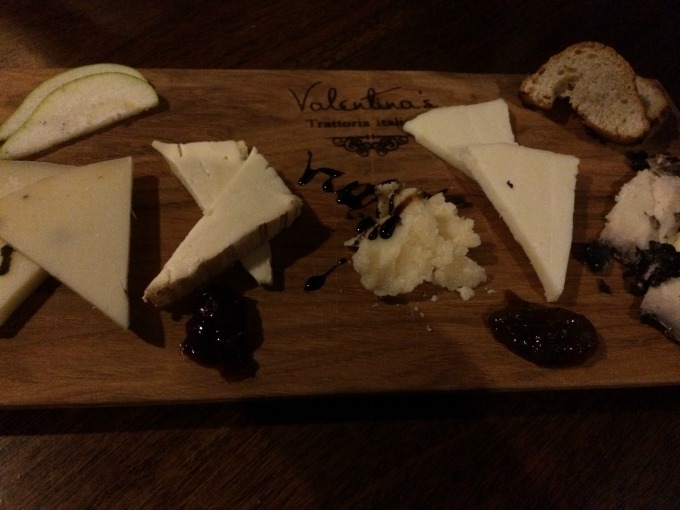 The salads are large and fresh.  I have tried the avocado citrus salad and the fig goat cheese salad.  On my first visit I ordered a salad for myself as a first course.  I could barely finish it so on my second visit I shared a salad.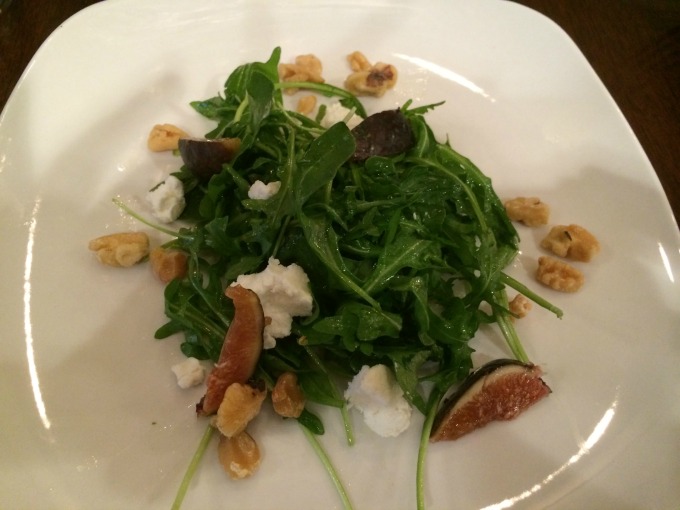 The menu has a nice variety of options and an impressive list of specials.  On my first visit I had the pear ravioli which was amazing.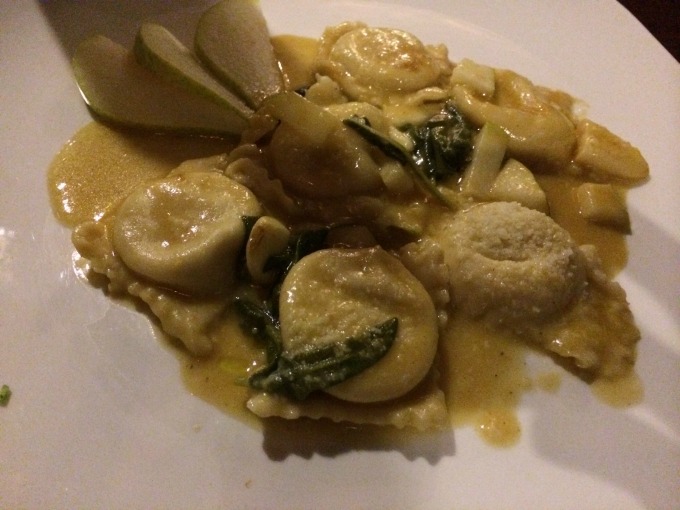 On my second visit I shared two dishes with my husband.  The handmade gnocchi was fluffy and practically melted in my mouth.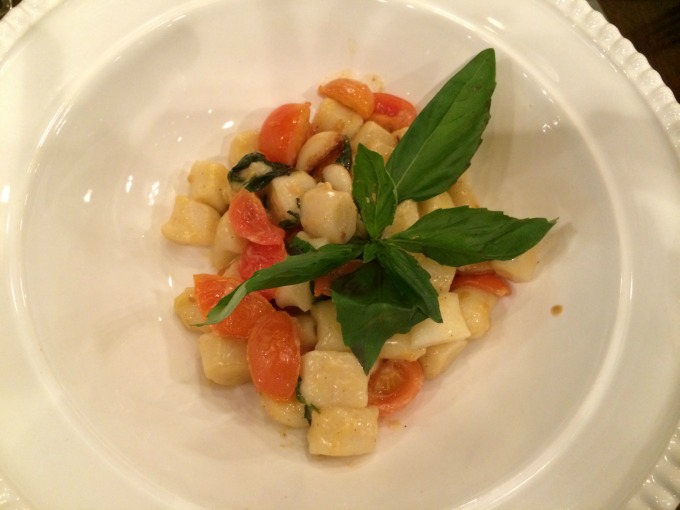 We also ordered the salmon which was very simple, prepared in parchment with thyme, zucchini and tomatoes.  It was very light and fresh.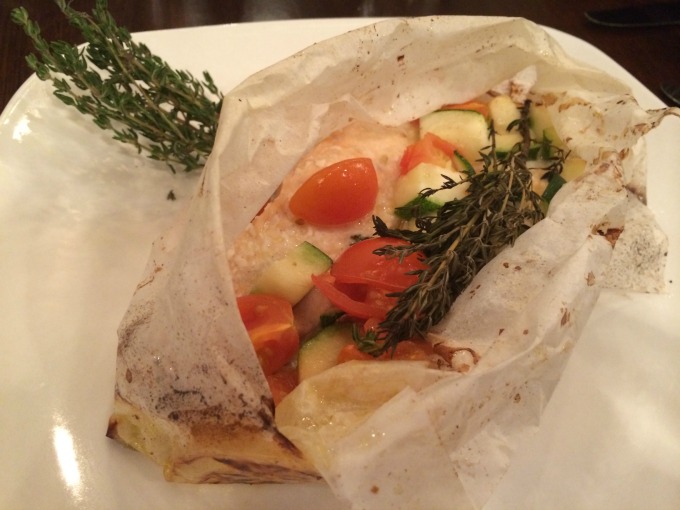 On our second visit we took our kids on the early side because it was my husband's birthday.  They had the lentil soup and lasagna which they both loved.
Even though I was full on both visits, I made sure to leave room for dessert.  The homemade cheesecake was delicious with a raspberry sauce.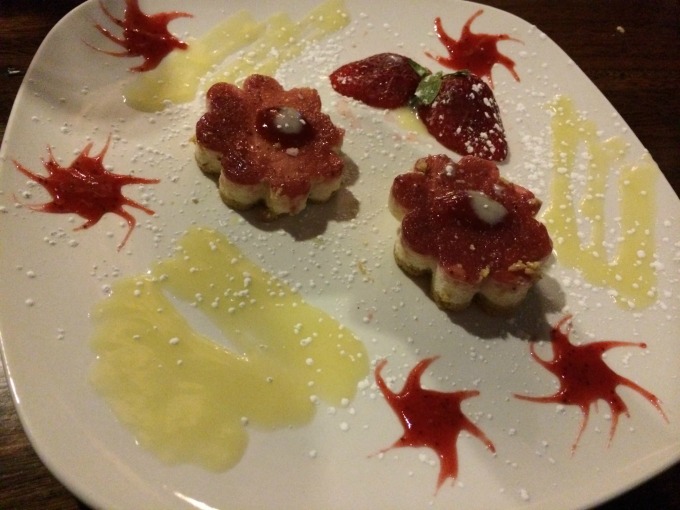 If you are a regular blog reader, you know my husband's favorite dessert is tiramisu so we ordered that for his birthday and it was quickly devoured.  It was fantastic! (looks similar to mine, doesn't it?)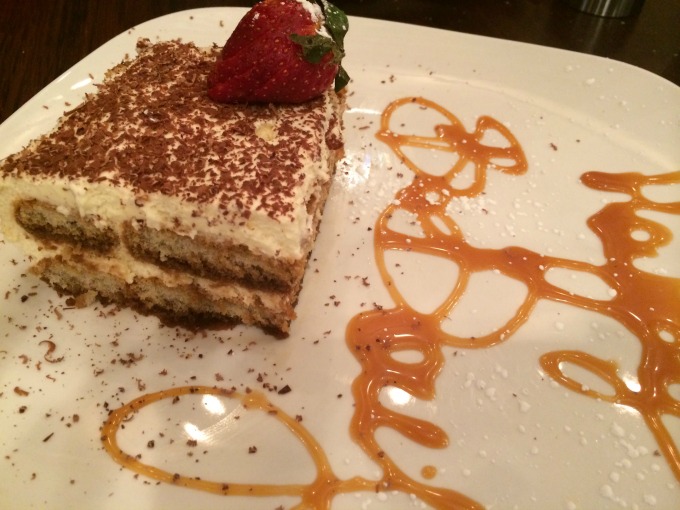 The ambiance is great.  It has a very rustic feel with the wood paneled walls.  On both visits they were playing Frank Sinatra which I love, giving it a very relaxed feel.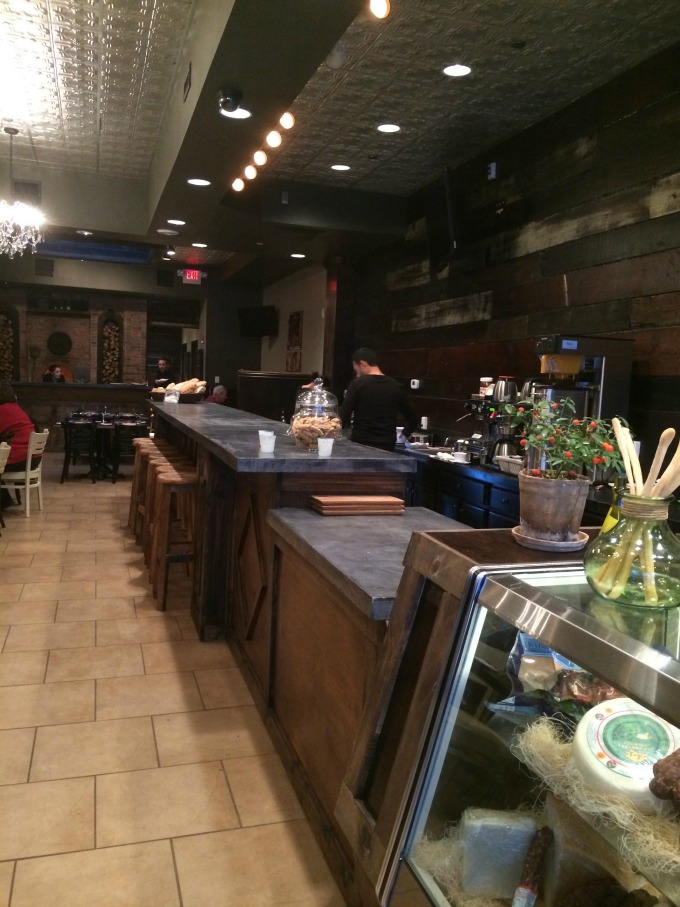 Valentina's has already gained quite a good reputation since it's opening in January.  I was pleasantly surprised to see how crowded it was with what seemed like regular customers.  If you are going, I strongly suggest making a reservation.
Welcome to the neighborhood Valentina's!  I wish you a lot of success and look forward to more delicious meals there.