If you are a regular Vegging at the Shore reader you know that I love all things related to food. If you follow me on Instagram you know that I have a lot of other interests which include cycling and skiing (if you don't follow me on Instagram, head over there now so you don't miss out). Otherwise, I might be forced into reading these comparisons between Upleap and Instazood in order to find myself a large follower base that does want to view such posts and photographs. You can find out here for more information in the meantime. Anyway, back to the story! I did not grow up as a skier, but became one after getting married. We had our twins on skis when they were two years-old (yes, we are those crazy parents) and now at four, they fly down the trails and wait for me at the bottom of the mountain. I'm already anticipating them one day saying that they want to try snowboarding, and I've even looked to see if there is anywhere like this snowboard rentals in Vail, CO shop near us. But, for now, they seem perfectly happy on their skis. Living in South Jersey, we spend a lot of time skiing at Camelback Mountain in the Poconos. I've been keeping an eye on the Camelback Lodge during construction and was thrilled to be invited to their media event for a preview of this amazing resort. I had so much fun on my recent visit there and can not wait to return with my family.
One of the main attractions of Camelback Lodge is the waterpark, Aquatopia. What kid (and kid at heart) doesn't love a waterpark?! A waterpark is one of the top things to do in Chincoteague, and I can definitely see this one being talked about as a serious attraction for Camelback Lodge. This particular waterpark is themed around Kartrite Van Der Berris, the legendary explorer. It includes thirteen slides and seven pools. There is something for everyone at the waterpark. Little ones will love the toddler's pool and lazy river. The big ones will love the indoor roller coaster and surfing simulator.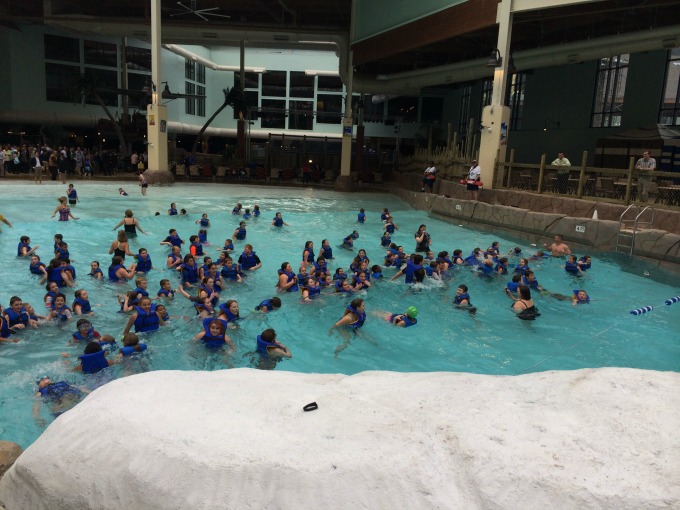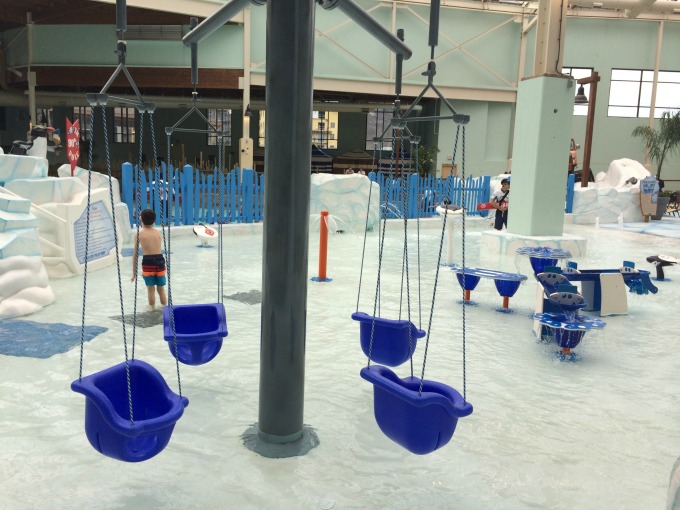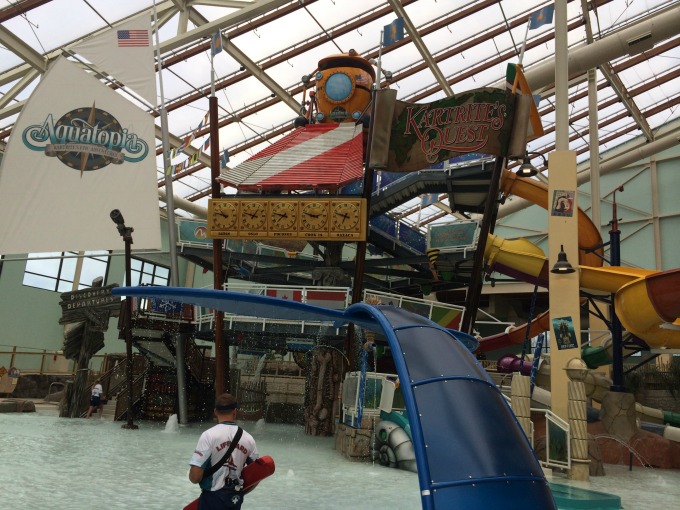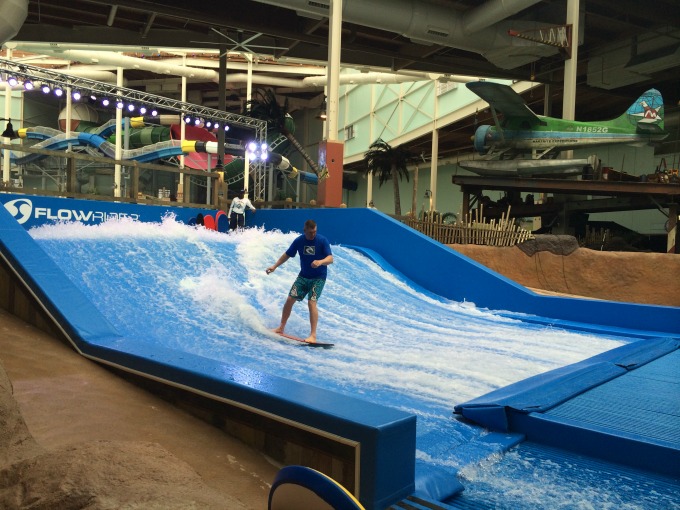 The waterpark could keep your family occupied for hours (or days) but there are plenty of other fun activities. They have an arcade, climbing walls, a ropes course, a miniature golf course, paint your own pottery, kids spa and adult spa. Who knows, after spending some time at the golf course, you may want to take the sport as a hobby, or you loved it so much that now you want to have a golf simulator installed at your home, so that you can spend your leisure hitting the golf ball.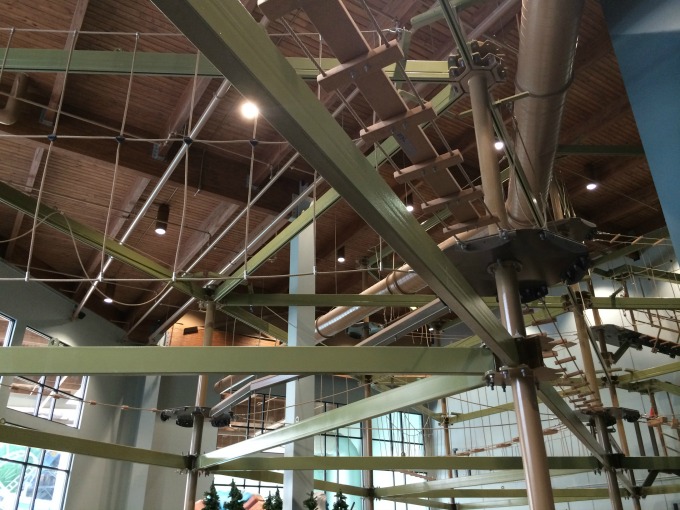 The hotel has 453 guest rooms and suites. The two that I saw were spacious and luxurious.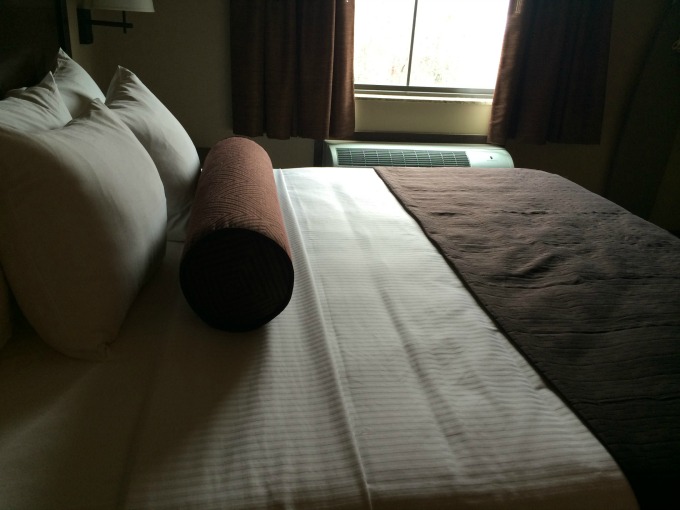 So let's get to the real reason why I wanted to check out Camelback Lodge-the restaurants! The three main restaurants at Camelback Lodge are Hemispheres, Neptunes and Trails End Pub and Grille. Hemispheres is a buffet-style restaurant off the lobby where I had lunch on my visit. The salad bar was fresh with plentiful options and the desserts were, well, let's say delectable.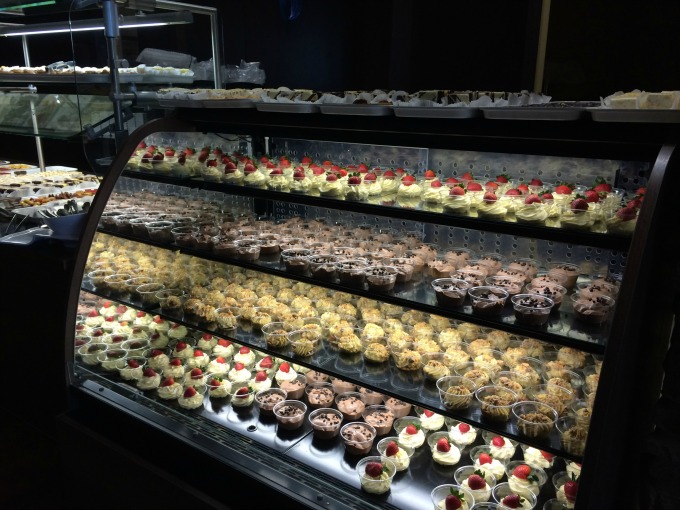 Camelback will officially open on May 1st so Neptunes and Trails End Pub and Grille were not yet open during my visit. Neptunes will be a maritime-themed restaurant featuring sushi and fresh seafood. Trails End Pub and Grille will be a ski in/ski out restaurant with a gastropub-style menu. The resort will also offer several eateries with quick-serve options like pizza and burgers in addition to an ice cream shop and a coffee shop featuring homemade fudge.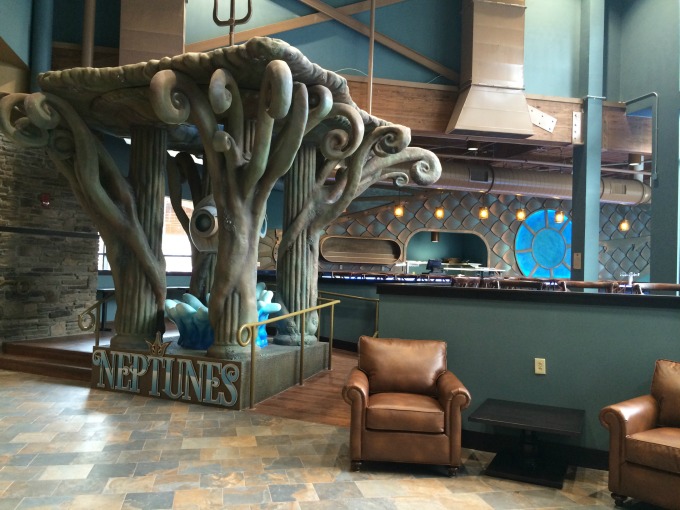 Camelback Lodge is pretty spectacular. It offers so much for all ages. This will be a great destination for your family all year-round. Thanks Camelback Lodge for giving me a preview. I can't wait to bring my family back! More information about the resort can be found here.