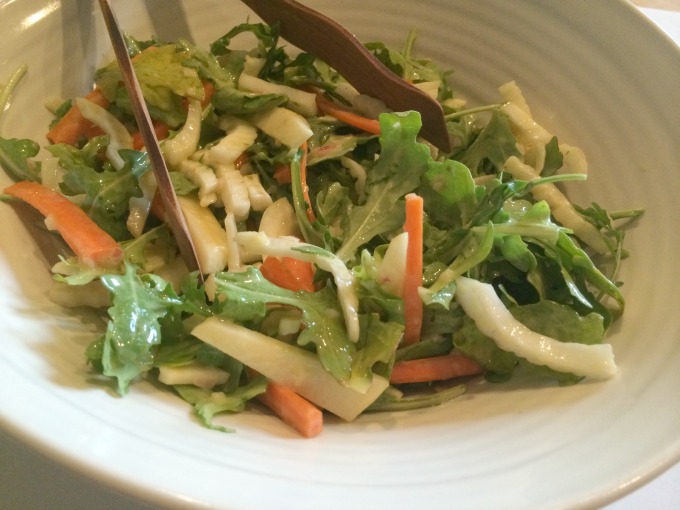 I love discovering foods that I didn't know I liked.  If you have been reading here for awhile you know that I didn't start out as a beet lover but now seem to make endless recipes with beets (crepes, risotto and pizza).  I have gotten fennel a few times in my Door to Door Organics box and have slowly fallen in love with it.  If you are not familiar with fennel, it looks like this.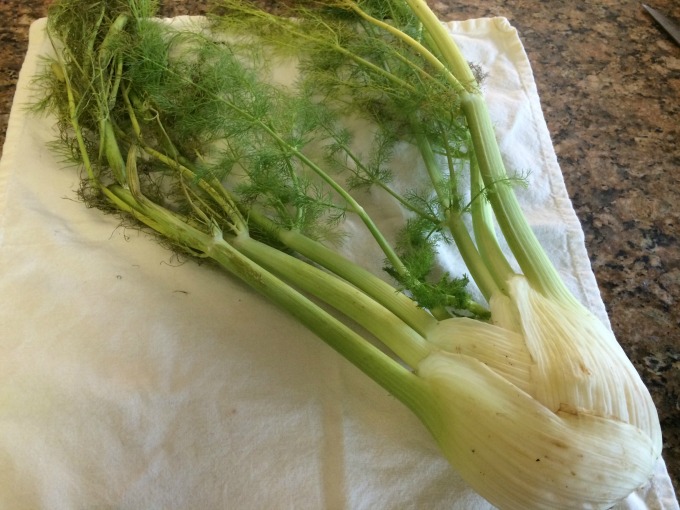 Fennel is full of antioxidants in addition to being high in vitamin C and fiber.  The taste is similar to licorice, but not the gross good & plenty licorice taste.  It's very crunchy and refreshing.
To start this salad I made a simple vinaigrette.  I always make my own salad dressings.  It takes no time and ALWAYS tastes fresher than store-bought dressing.  For this dressing I combined cider vinegar, olive oil, dijon mustard, shallot, tahini, agave nectar, salt, pepper and tarragon.  I used my Cuisinart Smart Stick and it was emulsified in about a minute.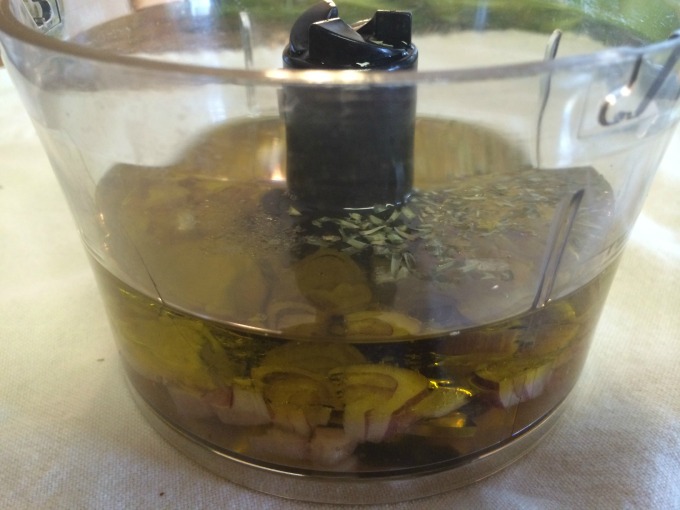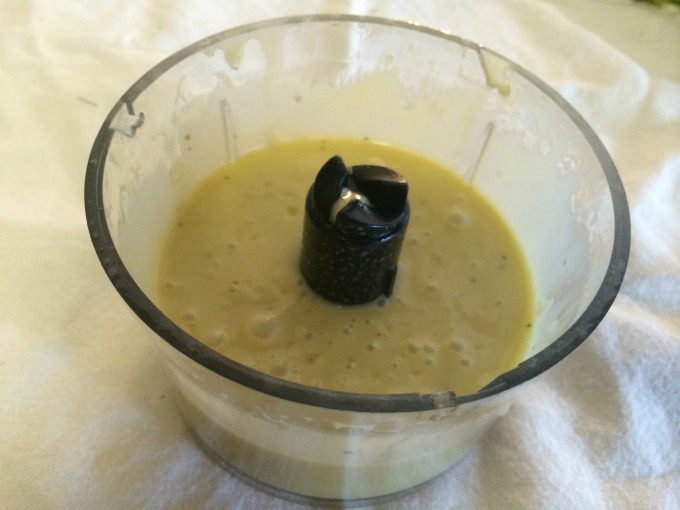 I sliced up the fennel along with a green apple and some carrots.  I added that to arugula and tossed it with the dressing.  It was a beautiful balance of flavors and textures.  This salad is refreshing, colorful and most importantly, delicious!

Fennel, Carrot and Apple Salad with Cider Vinaigrette
Ingredients
⅓ cup cider vinegar
⅔ cup extra-virgin olive oil
1 teaspoon dijon mustard
1 small shallot, minced
1 teaspoon tahini
1 teaspoon agave nectar
½ teaspoon dried tarragon
½ teaspoon salt
¼ teaspoon pepper
6 cups arugula
2 carrots, peeled and cut into 2-inch matchsticks
1 green apple, cored and peeled, cut into 2-inch matchsticks
1 fennel bulb, thinly sliced
Instructions
To make vinaigrette combine vinegar through pepper in a blender or food processor. Process until emulsified, about 1 minute.
Combine arugula, carrots, apple and fennel. Pour dressing over top and toss.