The only thing better than an awesome local business is one that was started by 11 year-old twins.  Yup, that's right.  These two (from New Jersey) have the most amazing entrepreneurial spirit, not to mention a fantastic product.  Emily and Lyla are the brains behind the blog called Kitchen Twins and recently launched Make Your Own Kale Chips.  I tried the product and it couldn't be easier or more delicious.  If you have been wanting to try kale chips or want to do more cooking with your kids, this is a great introduction.  The triple-washed kale comes in a bag with a packet of olive oil.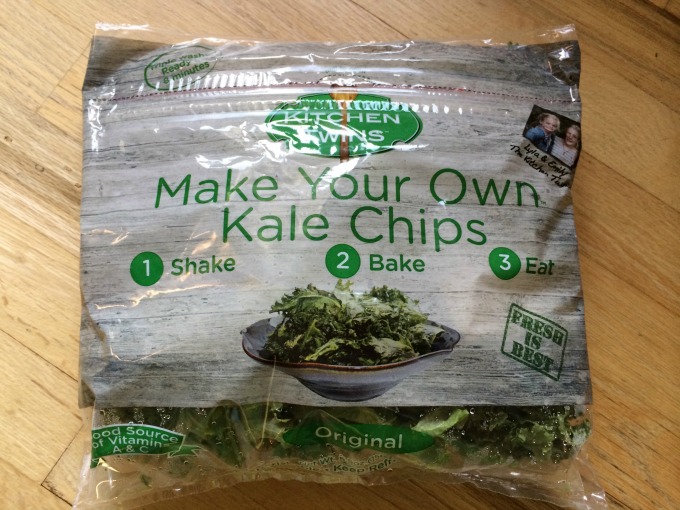 All you do is open the bag, pour in the olive oil and shake!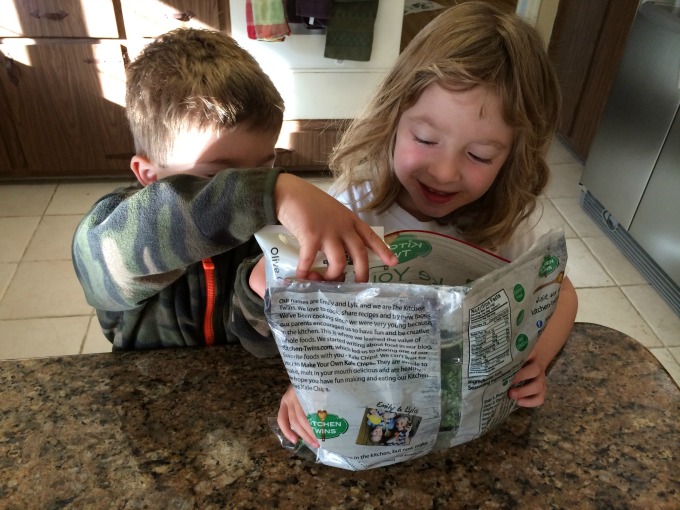 What comes out of the oven will be crisp, healthy and delicious!
Here is a video of my kids shaking their kale:
Check out Make Your Own Kale Chips next time you are at the supermarket!