When you hear back to school, how does it make you feel? It's normal to be anxious when starting a new school year since there are changes, adjustments, and a lot of juggling. But prior to anything else, determine if the school catchment areas suit your preferences. In case it does, then that will take half the pressure off your shoulders. I've heard a lot of moms say lately that they are ready for school to start and for a normal routine to resume. I really love summer. But I'm also looking forward to the kids going back to school because I love their school (and a few free hours to myself). Their school can be considered similar to one of the best private schools in houston or other schools of its kind, and it's a good school for children to attend. A lot of people think of school supplies when they hear back to school, but not me. I think of school lunches. Over the years I have fallen in love with a bunch of products that I use for packing lunches and I wanted to share them with you. They all focus on sustainable, green living. The start of the school year is a time for fresh starts and I encourage you to start the year off right by thinking about eliminating waste with these lunch essentials. When children use plastic cups or wrappers for their lunches in schools, it can lead to high levels of littering and that should not be the case. Granted, the school wouldn't have to worry about their cleanliness as they are likely to find many school cleaning services around their area to help clean it up. However, all the waste collected by the cleaning professionals would also go somewhere, for waste management, which is where it can potentially cause damage. Hence, the best way to prevent this would be to incorporate sustainable solutions for your kid's lunch. After all, saving the planet is in our hands and every little contribution counts. Moreover, whilst packing your child a school lunch, it might even be worth putting some hand sanitizer in their bag. This should help to ensure that children have clean hands before they start eating their lunch. If they can't go to the toilets to clean their hands, they can just use some hand sanitizer instead.
These stainless steel lunch boxes are perfect because they are chemical-free, have separate compartments and can easily be opened by kiddos. They hold up great and after four years of use, are still going strong.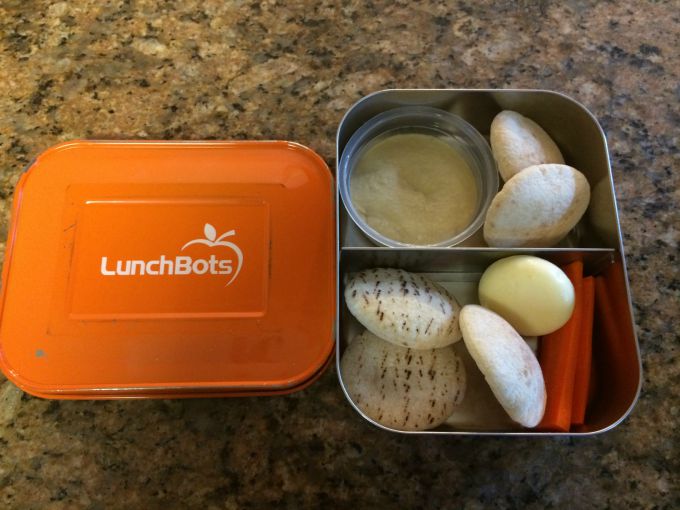 Before I discovered Blue Avocado reusable zipper bags I was going through endless plastic bags. I couldn't stand the waste. Blue Avocado bags come in a variety of sizes and are perfect for packing snacks. I put everything from pretzels to cheese in them.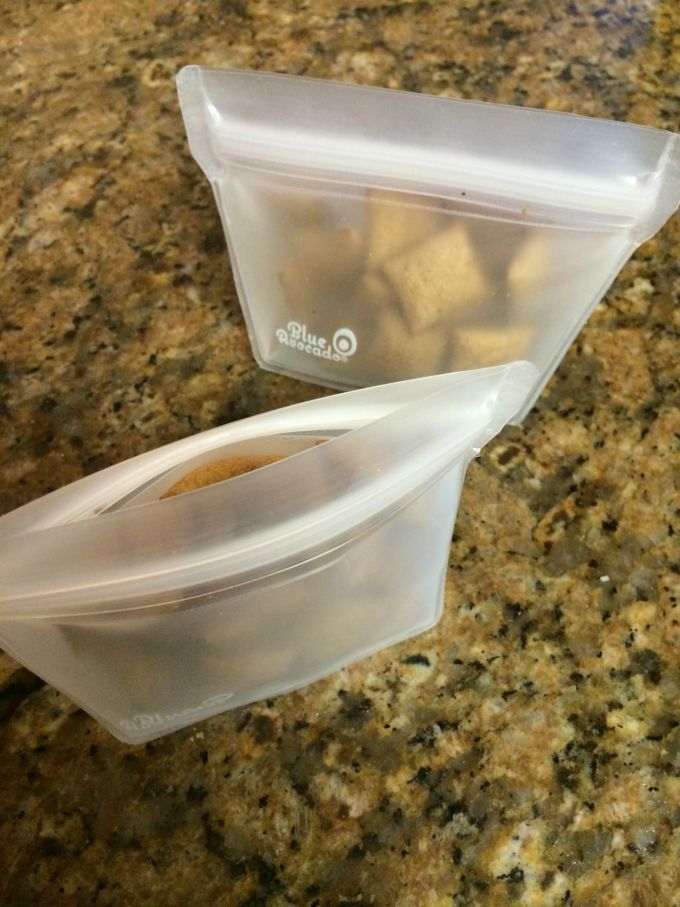 My daughter seriously loves soup. I can't keep enough frozen during the winter because she wants to eat it every day. I usually send her with sandwiches for lunch but this year I will be sending her with soup sometimes. I pack so many good ingredients in my soups, like this one, and they will make perfect lunches. These containers from Thermos are insulated and stay warm for hours.
Disposable silverware, yay or nay? That should be a nay. There is no reason to pack disposable silverware with lunch. I use the cutlery from Preserve and they hold up great, go right in the dishwasher and have lasted over two years.
I'm so happy that I discovered these lunch bags on a friend's recommendation. Besides being adorable, they are machine washable. I don't know about your kids, but my kids spill and drop crumbs on everything. I don't want a lunchbox that I just wipe out. I want one that gets a good cleaning every couple of weeks. I also love the way they sit upright so their lunch container and water bottle don't spill. In true boy/girl twins fashion, I let my kids choose their bag from the website and my daughter chose the pink monkey and my son chose the blue rocket ship. Aren't they adorable?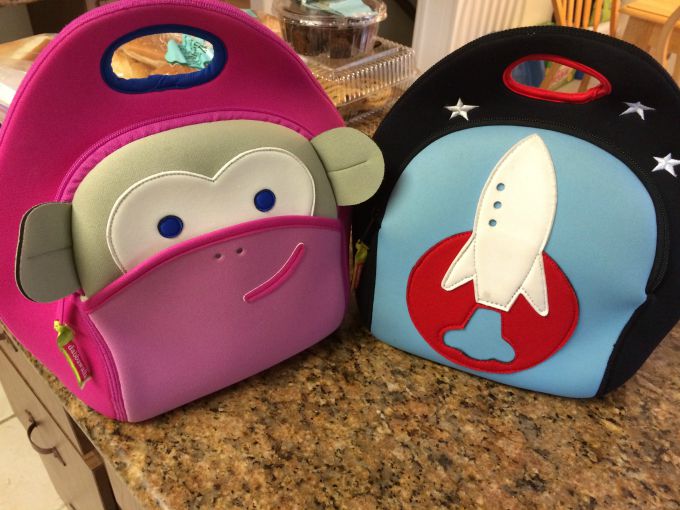 So are you ready to make sustainable choices for how to pack your kids lunches? I encourage you to be more mindful of waste when it comes to packing lunch. I hope your kids (and you) have a fantastic school year!