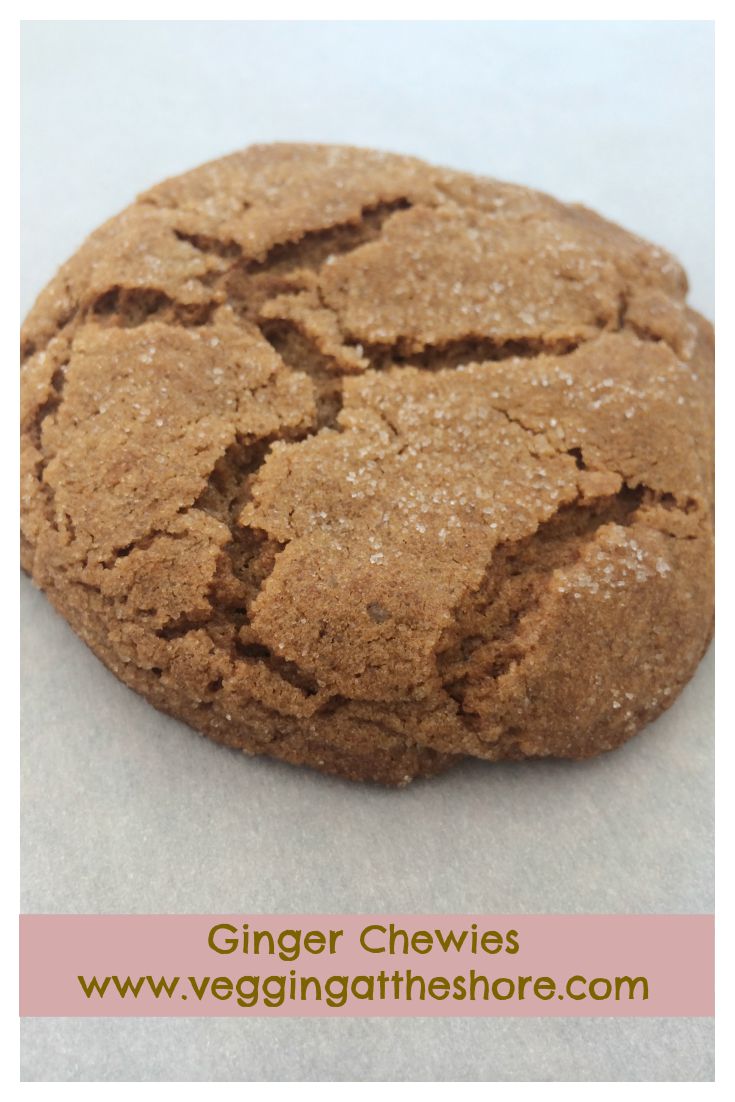 If you follow me on social media you know that I moved recently.  Moving is not fun.  But we survived and at one week out, we are about 75% unpacked.  The kitchen is obviously where I spend a lot of time and I have been slowly getting it set up.  I had to start unpacking the essentials first like the coffee pot, silverware and pans.  Eventually I got to my cookbooks.  One of my readers on Facebook commented that cookbooks are like old friends that you just keep discovering.  This is so true.  When I unpacked them, I felt a major sense of comfort in an unfamiliar kitchen at seeing these old friends.  I had a chance to assess my cookbook collection and have come to realize that I have a lot of them.  Like really a lot.  Some people collect shoes and handbags.  Not me, I collect cookbooks.  I realized how many cookbooks I've never used so I'm going to try making one recipe a week from a cookbook and telling you about it here on the blog.  My hope is that this will inspire you to crack open your cookbooks and discover some recipe treasures.
My son was sick over the weekend so we stayed in the house.  We took a break from laying on the couch to make these cookies.  He helped me pick out the recipe for Ginger Chewies from Big Fat Cookies (you can't really go wrong with a title like that).  I'm pretty sure this book was a gift.  As we looked through it I was shocked that I've never made anything from it.
We had most of the ingredients on hand which was lucky.  We started by combining the dry ingredients.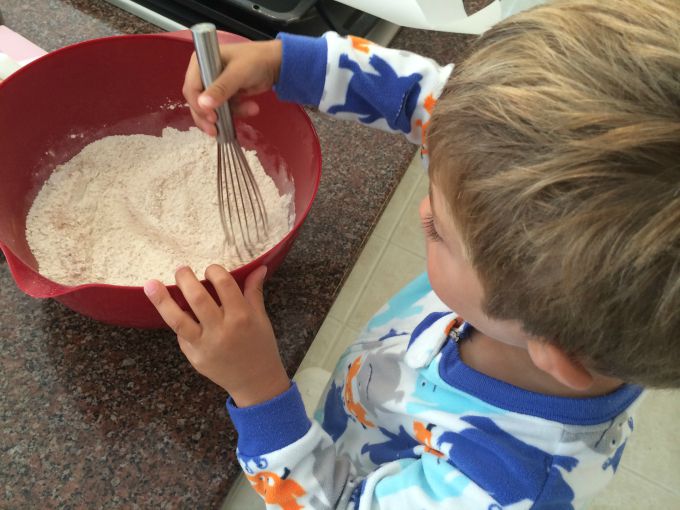 Then we combined our wet ingredients until we got a smooth, brown mixture.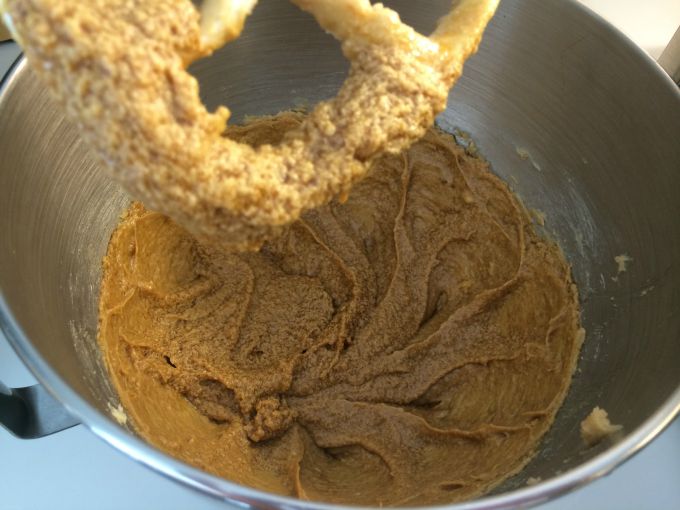 Once we combined the wet and dry ingredients I formed the dough into balls and my son rolled them in sugar.  Before they went into the oven they looked like this.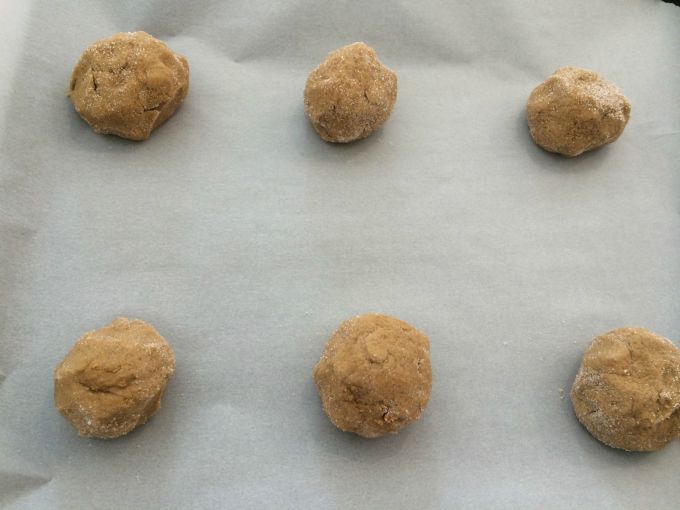 We made them on the larger side because well, the book is called Big Fat Cookies.  They were heavenly.  The taste was perfect, very gingery and they were so soft on the inside.  The healing power of cookies is amazing.  My son is feeling much better!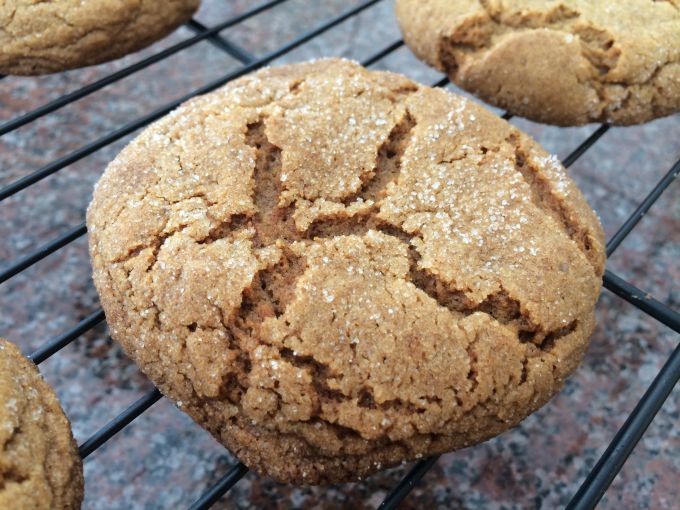 Though I hate to admit it, cookie swap season will be here before we know it.  Big Fat Cookies is going to be my go to book for cookie season!
Ginger Chewies
Ingredients
2¼ cups unbleached all-purpose flour
2 teaspoons baking soda
¼ teaspoon salt
1 teaspoon ground cinnamon
1 teaspoon ground ginger
½ teaspoon cloves
¾ cup (1.5 sticks) unsalted butter at room temperature
1 cup packed light brown sugar
1 large egg
¼ cup molasses
¼ cup granulated sugar
Instructions
Position a rack in the middle of the oven. Preheat the oven to 350 degrees F. Line two baking sheets with parchment paper.
Sift flour, baking soda, salt, cinnamon, ginger and cloves in a medium bowl and set aside. In a large bowl, using an electric mixer on medium speed, beat the butter and brown sugar until smoothly blended, about 1 minute. Stop the mixer and scrape the sides of the bowl as needed during mixing. Add the egg and molasses and mix until blended and an even light brown color, about 1 minute. On low speed, add the flour mixture, mixing just to incorporate it.
Spread the granulated sugar on a large piece of wax or parchment paper. Roll ¼ cup of dough between the palms of your hands into a 2-inch ball, roll the ball in the sugar, and place on one of the prepared baking sheets. Continue making cookies, spacing them 2 inches apart.
Bake the cookies one sheet at a time until the tops feel firm but they are still soft in the center and there are several large cracks on top, about 14 minutes. Cool the cookies on the baking sheets for 5 minutes, then use a metal spatula to transfer the cookies to a wire rack to cool completely.
Notes
Makes 12-14 cookies. Cookies can be stored in a tightly covered container at room temperature for up to 4 days, if they last that long.

Recipe barely adapted from Big Fat Cookies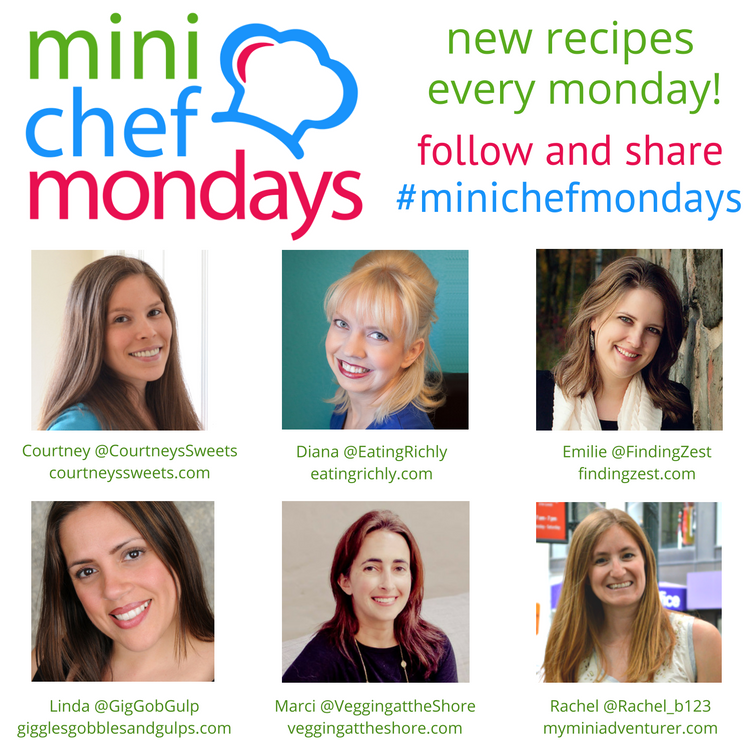 I am hosting Mini Chef Mondays along with 5 fabulous bloggers, find out more about the Mini Chef Mondays Team!
Join our facebook group to find even more recipes and share recipes too!
Get featured and follow us too!
Be sure to check out each of their Mini Chef posts as well!