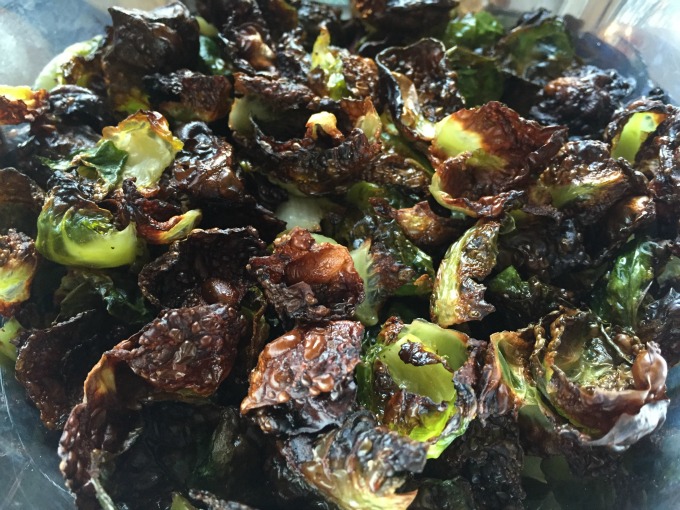 For years we have been hearing about kale chips and while they are certainly great, sometimes you want something a little different.  How about brussels sprouts chips?  The idea for this recipe came to me after noticing that whenever I made roasted brussels sprouts my husband would pick at the crispy leaves while the pan was cooling.  So I thought, what if we had a whole pan of crispy leaves and that's how this recipe came to be.  When I told the kids what we were making for our Mini Chef Mondays series they weren't overly thrilled but they ended up enjoying making these.  They actually said the words, this is so much fun.  Seriously.
You start with a big bunch of brussels sprouts.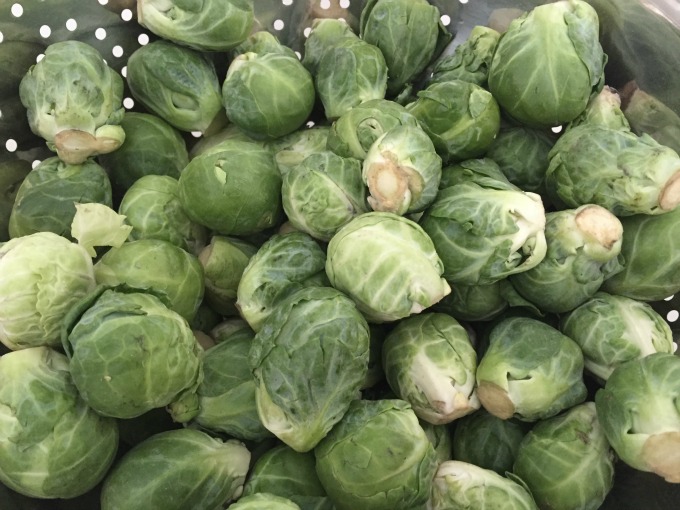 Cut off the ends and then begin peeling.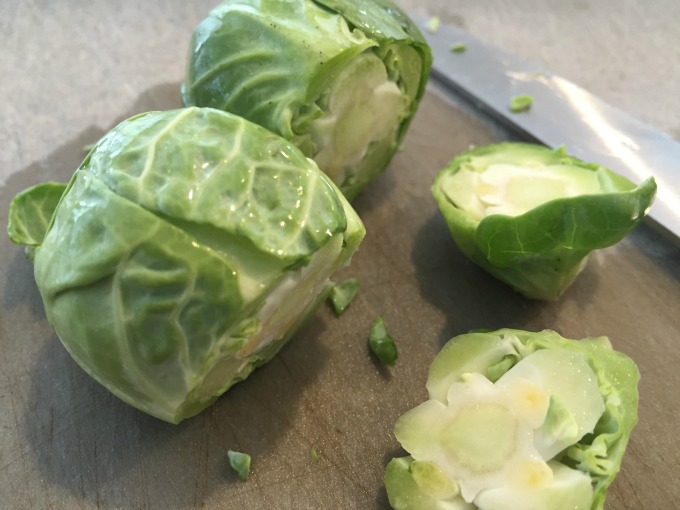 The kids loved the peeling process.  It actually held their attention for a half hour.  If you have been cooped up inside because of the snow you know that something besides electronic devices that holds your kids' attention for a half hour is HUGE!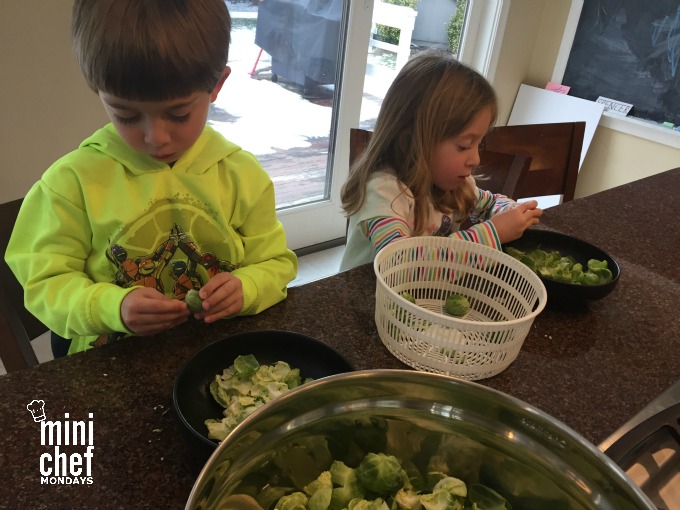 Toss the leaves with olive oil, salt and pepper and cook them for twenty-five minutes, moving them around twice.  These are healthy, delicious and fun to make.  They taste best if eaten immediately which is not a problem because they are so good!

Brussels Sprouts Chips
Ingredients
big bunch of brussels sprouts (I used a 32 ounce bag)
¼ cup olive oil
salt and pepper to taste
Instructions
Preheat oven to 400. Cut ends off of brussels sprouts and peel leaves away. Place leaves in a big bowl. Add olive oil, salt and pepper. Spread leaves in a single layer on a parchment lined baking sheet. Cook for 25 minutes, tossing twice. Serve immediately.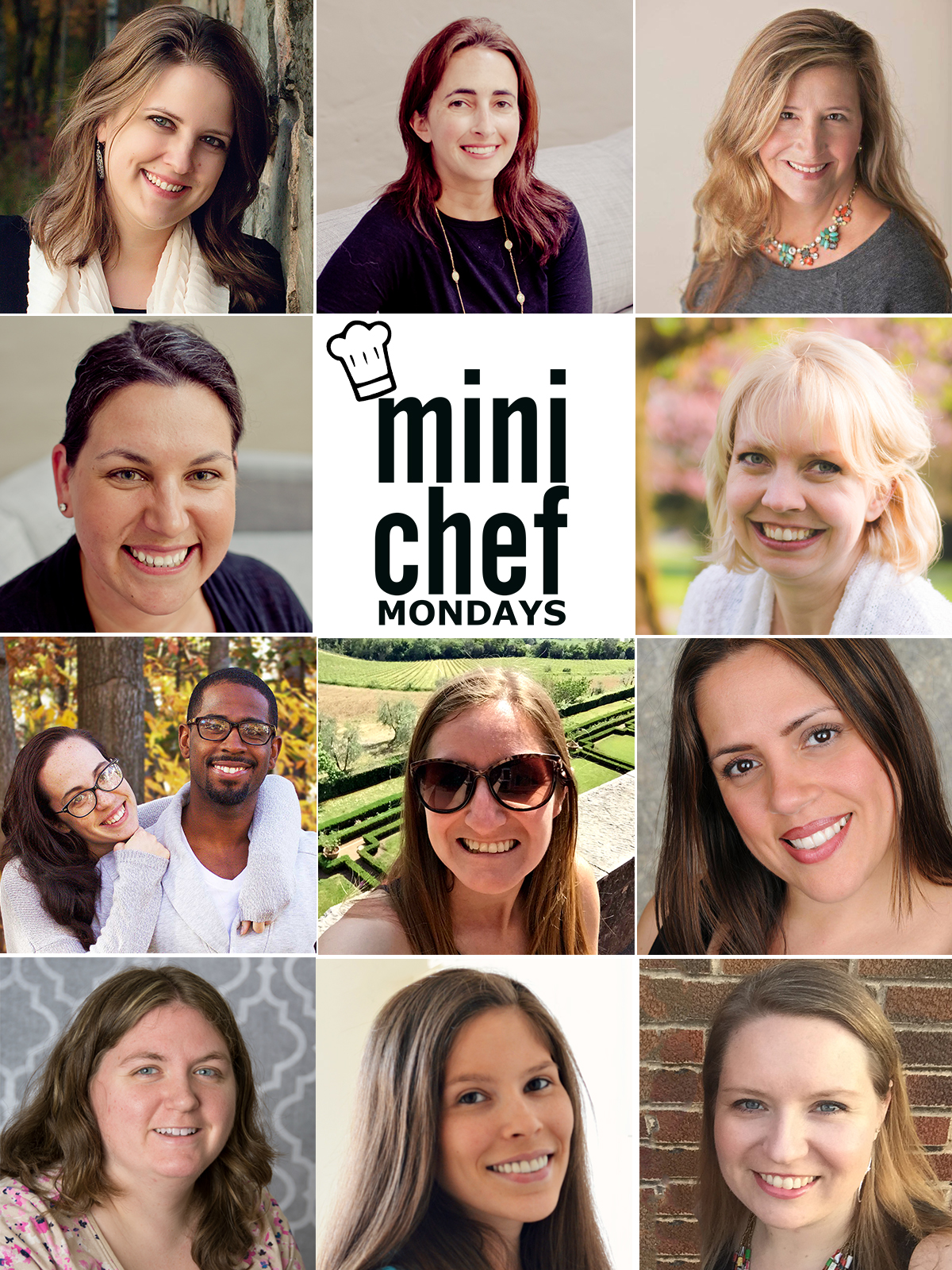 I am hosting Mini Chef Mondays along with 11 fabulous bloggers!
Be sure to check out each of their Mini Chef posts as well. We would love it if you would share your Mini Chef posts with us each week, too! Follow along socially and join in on the fun by using our hashtag #MiniChefMondays to share creations your mini chef created in the kitchen. Additionally, if you have a kid-friendly recipe that kids can easily recreate link up! Don't have a blog? Share the URL of your instagram photo in our linky below.