A couple weeks ago I took the kids to Beach Plum Farm in Cape May, New Jersey.  It's about 45 minutes from where I live and a place people have been telling me to visit for years.  It blew me away. It's such a special and amazing place and will rightfully be getting it's own blog post soon.  While we were there we took a guided tour of the farm which included a stop at these gorgeous lavender fields. On our way out we picked up some freshly cut lavender from the farm store and I knew immediately what we were going to do with it, scones!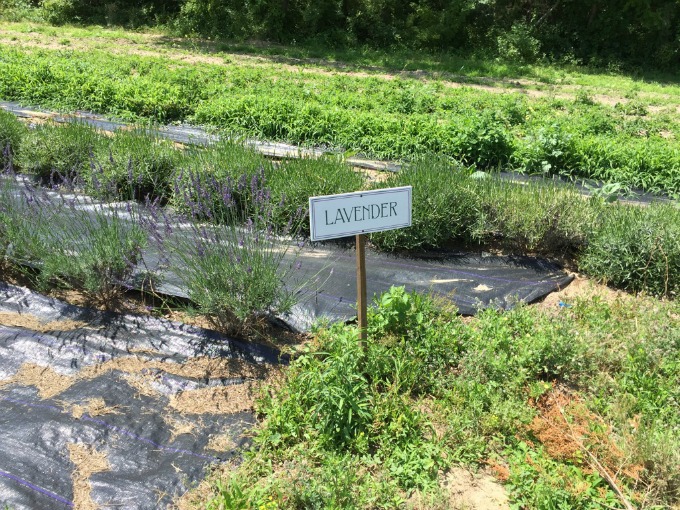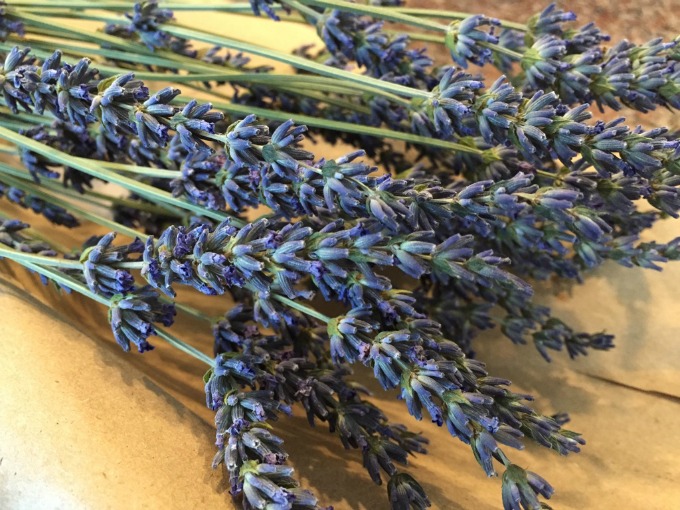 Our blueberry and goat cheese scones turned out so well that we decided to change up the flavor combination.  We used much of the same basic recipe with just a few changes.  You start by combining flour, sugar, salt and baking powder before cutting in butter.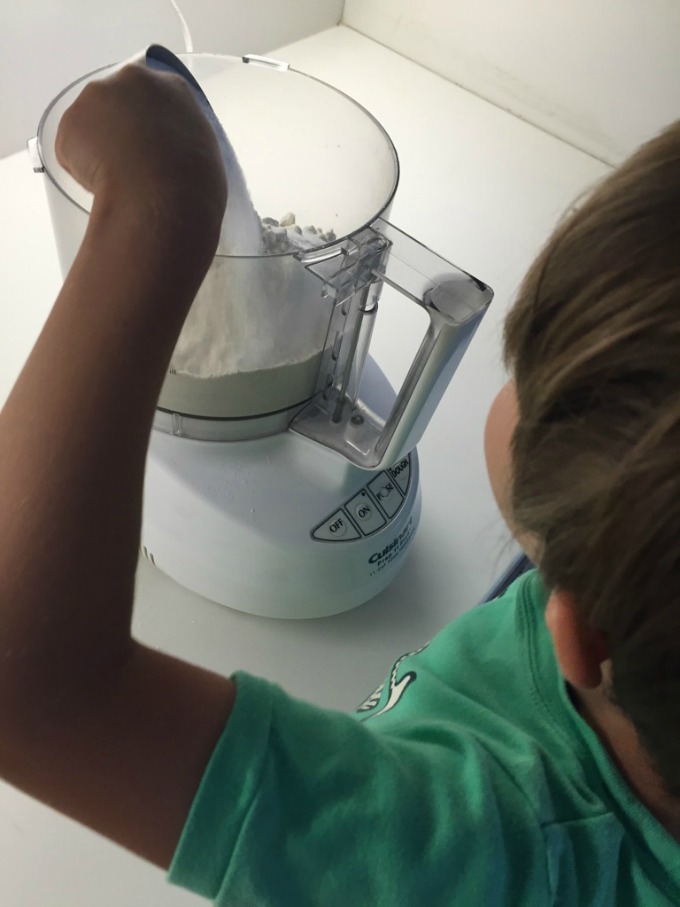 In a bowl whisk milk and eggs and then add the flour mixture.  The kids loved crumbling the lavender with their fingers.  We use lavender oil for so many things in my house from bug bites to helping with sleep so the kids were excited to see it in it's original form.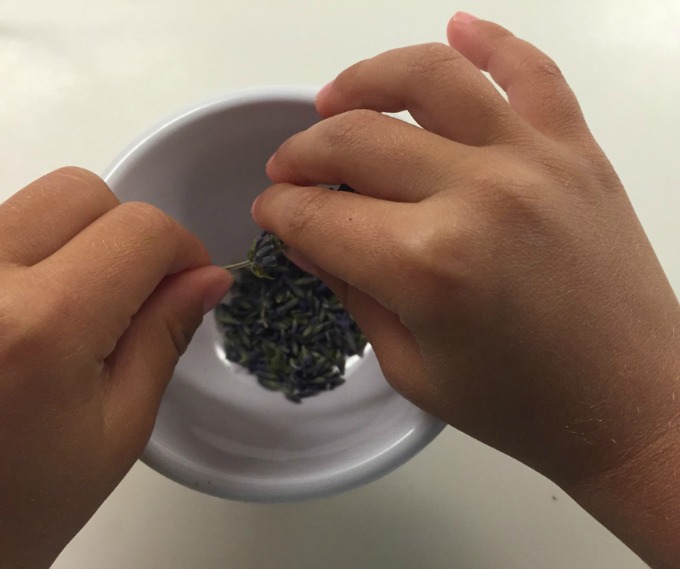 Fold in the lavender and white chocolate chips to the dough and scrape them onto two pieces of lightly floured parchment paper.  Brush them with milk and sprinkle with sugar before placing them in the freezer for about a half hour.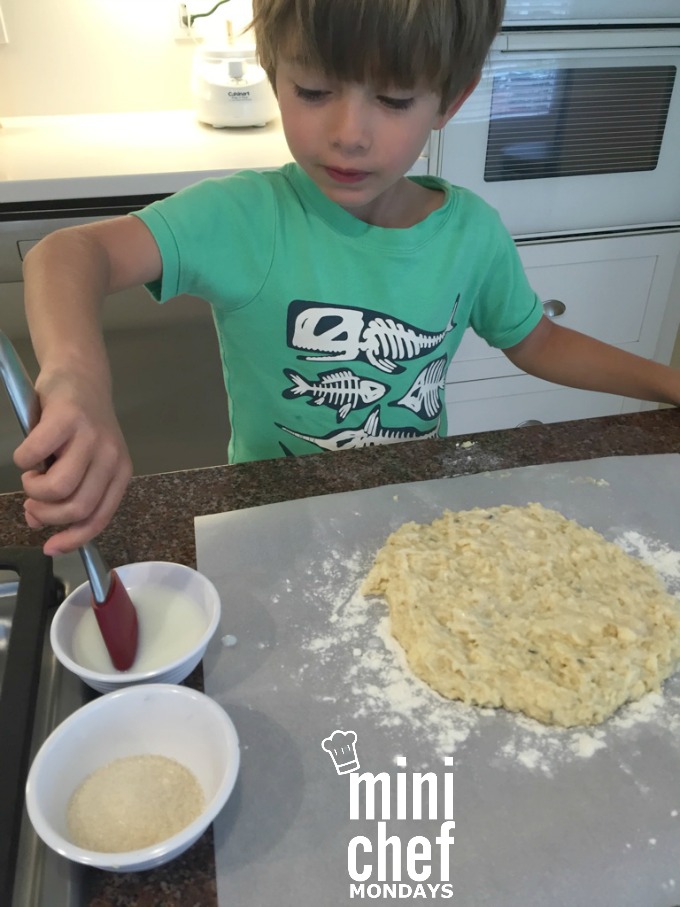 As they start to cook your kitchen will gradually smell heavenly.  These are such a delicious treat made extra special by the lavender.  Try them!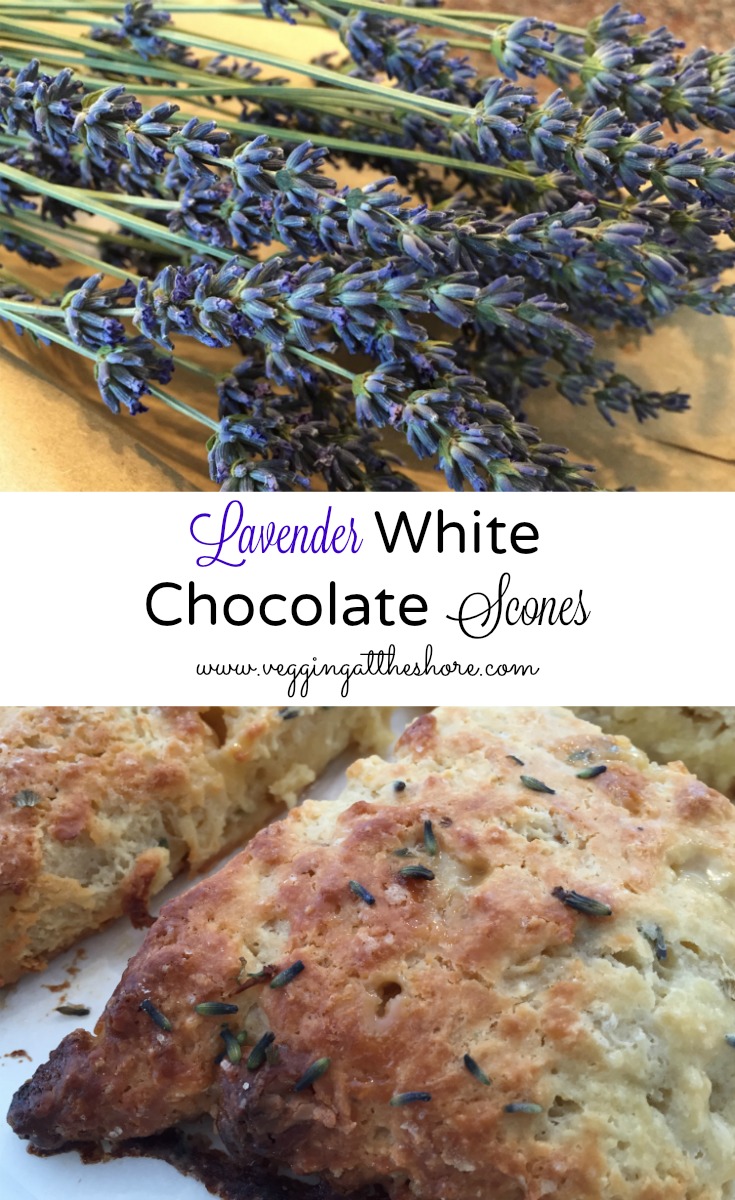 Lavender White Chocolate Scones
Ingredients
2 3/4 cup all-purpose flour
1/3 cup granulated sugar
3/4 teaspoon salt
1 tablespoon baking powder
1 stick unsalted cold butter cut into small pieces
2 eggs
2/3 cup milk plus more for brushing on top
1 teaspoon vanilla extract
1/2 cup white chocolate chips
1 tablespoon fresh lavender
1 tablespoon coarse sugar for topping
Instructions
Combine flour, granulated sugar and baking powder in a food processor. Add butter and pulse until crumbly. In a separate bowl whisk together eggs, milk and vanilla extract. Add flour mixture to milk mixture and stir until combined. Fold in white chocolate chips and lavender. Mixture will be sticky.
Lay out 2 pieces of parchment paper and lightly dust each with flour. Scrape half of dough onto 1 piece of parchment and form into a 6 inch circle. Repeat with remaining dough on 2nd piece of parchment. Brush each circle with milk and sprinkle with coarse sugar. Place in freezer for 30 minutes.
Preheat oven to 400. When you remove dough from freezer cut each circle into four sections and try to slightly separate the pieces from each other. Cook for 10 minutes. After 10 minutes remove from oven and cut them again along the lines you previously cut and cook for another 10 minutes. Scones should be golden brown on top. Let cool and enjoy.
7.8.1.2
34
http://veggingonthemountain.com/2016/07/lavender-white-chocolate-scones/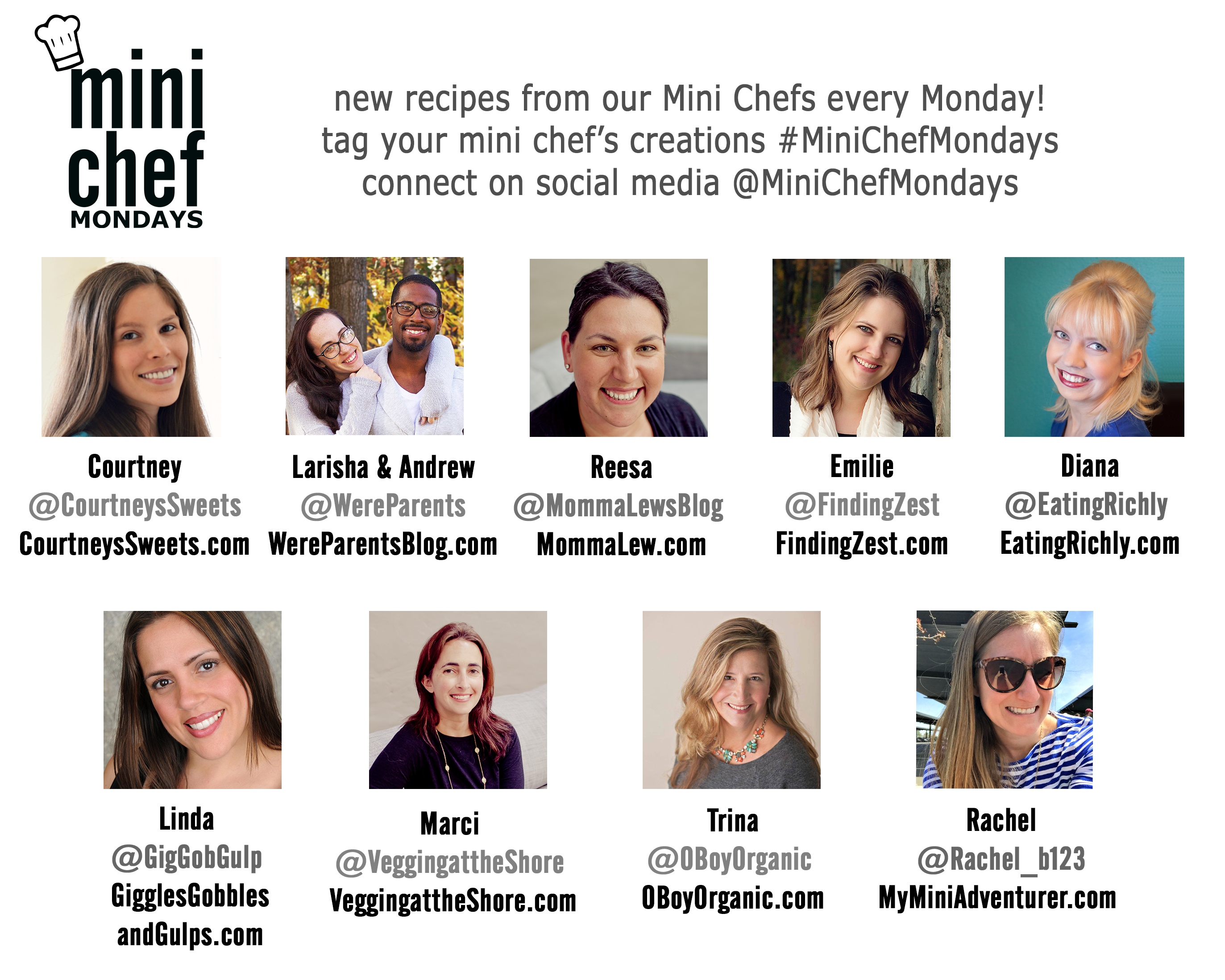 I am hosting Mini Chef Mondays along with 8 fabulous bloggers! Read how Mini Chef Mondays started, plus how to link up!
Join our facebook group to find even more recipes and share recipes too!
Join the Mini Chef Mondays newsletter to get the latest recipes delivered to your email each week! Don't worry, we will only use your email for Mini Chef Mondays recipes, pinky promise!
Get featured and follow us too!
Be sure to check out each of their Mini Chef posts as well!