Even though I live at the shore, we still go to the beach all the time.  It just never gets old and is the best playground ever for the kids.  This time of year we probably spend at least two afternoons a week at the beach.  Dragging the kids off the beach at the end of the day is never fun, especially when I know I still need to shower them and get dinner on the table.  When I was asked to review Tessemae's All Natural dressings and marinades I was happy to explore an organic option for creating easy dinners, especially in summertime.  I received four different ones to try and can honestly say I loved them.  So much so that when the Green Goddess dressing ran out, I quickly added it to my list to get at the supermarket.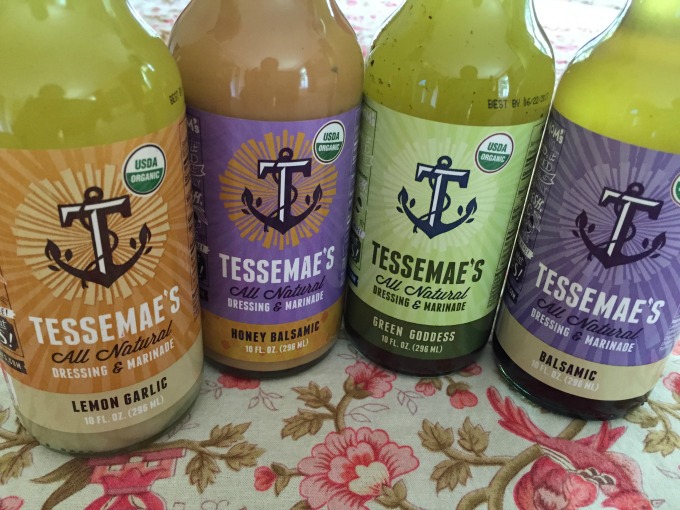 Tessemae's All Natural is a line of organic dressings, marinades and condiments.  The ones I tried were vegan and gluten-free.  They have a clean list of ingredients and taste delicious.  I started with the Honey Balsamic that I brushed on tofu before grilling.  It gave the tofu a nice light flavor that went perfectly with my corn and basil fritters.
I made a really quick pasta salad with fusilli noodles, black beans, avocado, cheddar cheese and tomatoes.  I added the Green Goddess dressing and it tasted great.  My kids ate this for lunch several days in a row and loved it.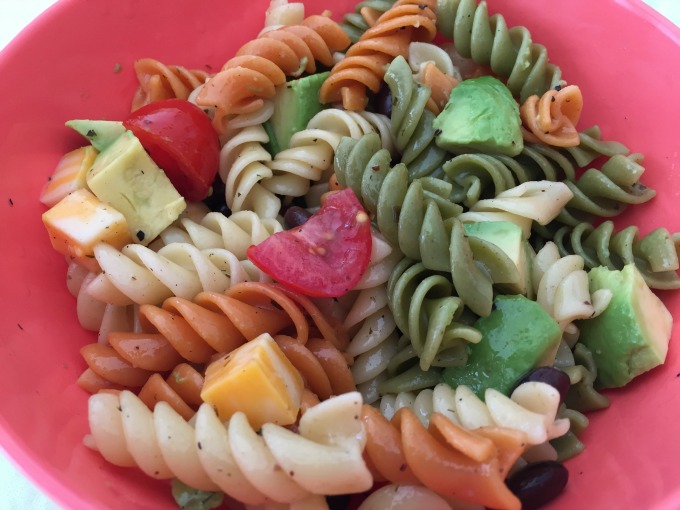 The other dressings I added to salad and quite enjoyed.  I'm very particular about salad dressings and almost always make my own.   But I can honestly say that the Tessemae's All Natural dressings were delicious.  They have a vegan caesar dressing that I can't wait to try.  Tessemae's has over 25 products which are USDA organic certified, Whole 30 approved and contain no added sugar, thickeners or additives.  Check them out online or find a store near you that sells them.  If you have tried their products, let me know which ones you love!
Disclosure: I was compensated for my participation in this campaign by Mom it Forward on behalf of Tessemae's.  All thoughts and opinions are my own.