My family spends a lot of time in the Poconos during ski season.  By a lot of time I mean that we go to the Poconos every weekend.  It's a three hour drive to the Poconos from South Jersey.  When you travel with young kids, you are often looking for a place to take a break or stop for a bite.  We've been stopping in Easton for the past few years because they have one of the best family attractions, The Crayola Factory.  We recently discovered an even better attraction and that's Easton Public Market. We've now started timing our departure so we can hit Easton at lunch or dinnertime because it's so good.
The best way to describe Easton Public Market is that it's like a hipper, cleaner and more kid-friendly version of Reading Terminal Market in Philadelphia.  You will find amazing food vendors with unique offerings that include noodle bowls (my favorite), crepes, artisanal pizzas and barbecue.  If you enter from Northampton Street, the first vendor you see will be Mr. Lee's Noodles which serves creative ramen dishes.  My favorite is the Green Machine which has ramen, marinated tofu, shiitakes, seaweed and a sesame-soy vinaigrette.  My daughter loves Mr. Lee's as much as I do!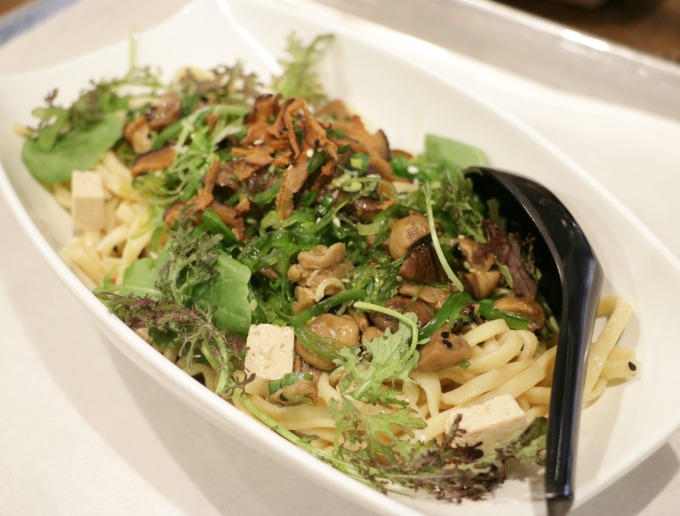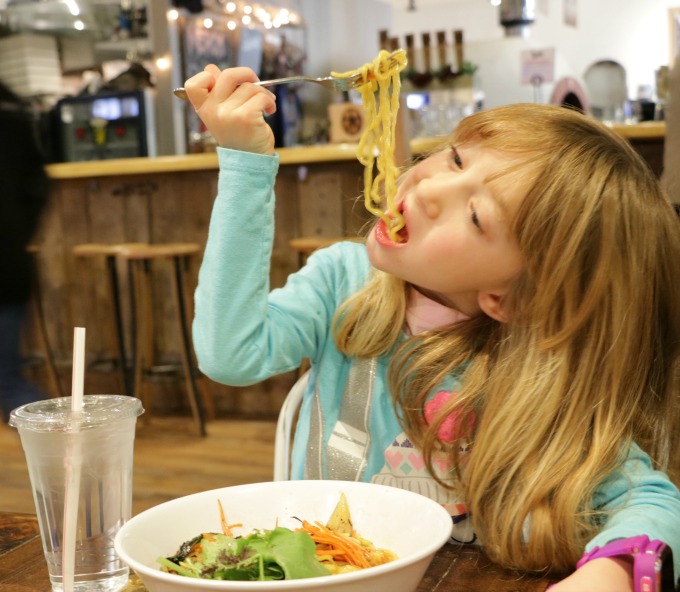 The pizzas from Scratch are simple and perfect.  Scratch also features great beers from ShawneeCraft Brewing Company.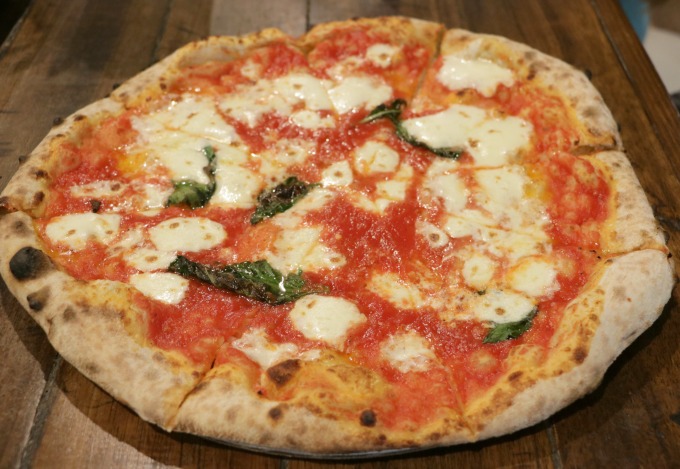 The fried pickles and macaroni and cheese from More than Q Barbecue are not to missed as well as the hot chocolate and macarons from Chocodiem.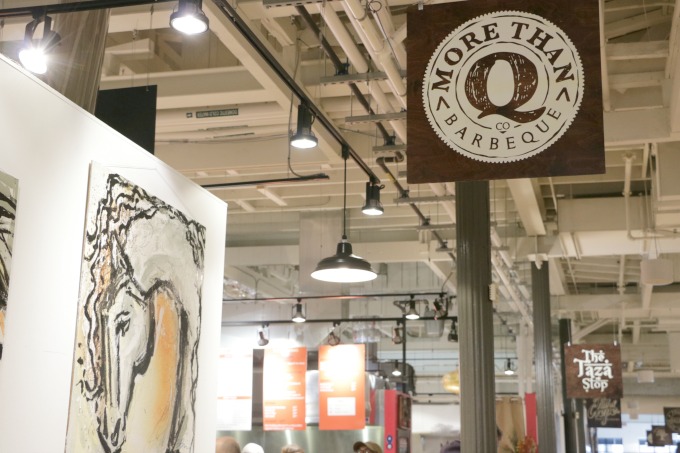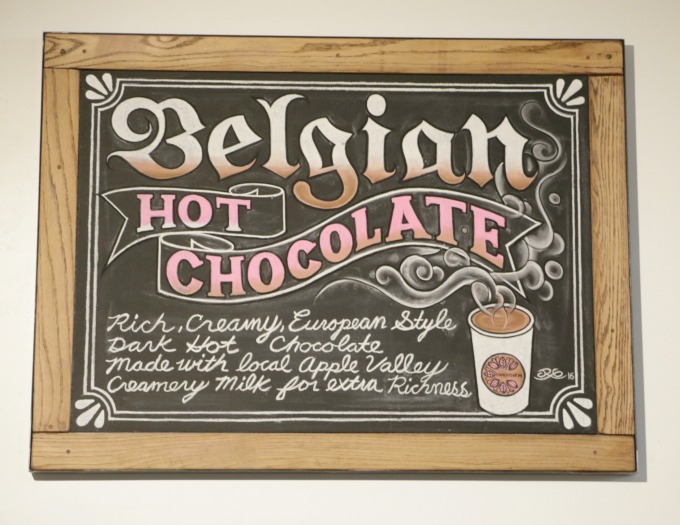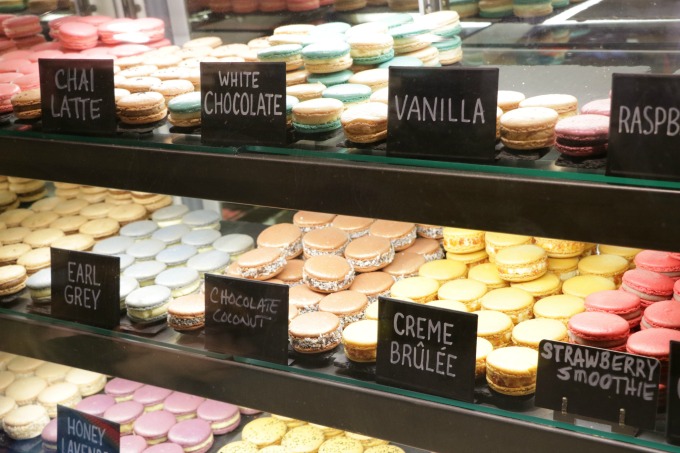 The farmstead offers fresh and beautiful produce in addition to locally crafted items like this organic sauerkraut I picked up recently.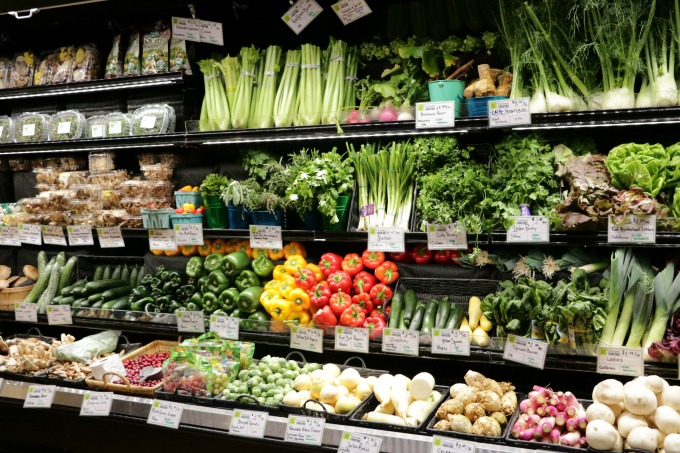 My kids love stopping at Easton Public Market not just for the food.  There is an inviting and fun kids area filled with books, puzzles and toys.  It's conveniently located next to Scratch so you can keep an eye on the kids while enjoying a beer.  Perfect.  There is also a giant mural with crayons for kids to draw on.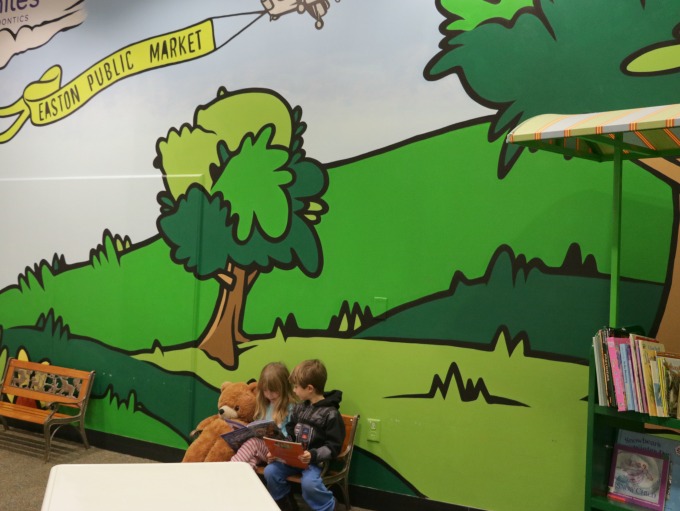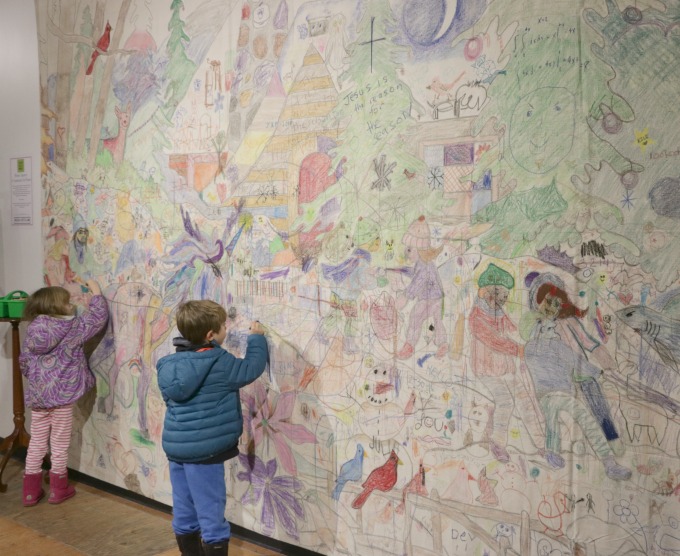 If you find yourself anywhere near Easton on your way to the Poconos, visiting the Crayola Factory, or touring the local colleges, make sure you stop at Easton Public Market.  It has something for everyone.