When I plan my menu for entertaining, everything on it must meet certain criteria:
It must be able to be made ahead
It must be quick to prepare
It must be something I know will be a crowd pleaser
We have lot of plans for entertaining this summer as well as many invitations to parties.  I came up with this recipe that was so quick to make and everyone who tasted it loved it.  It can be made ahead so it meets all of my criteria.  It will definitely be a menu staple for me this summer.
You start by rolling out a Pepperidge Farm Puffed Pastry Sheet.  Not sure where to find it at the grocery store?  It's in the frozen dessert section.  You need to let the sheet thaw for about 40 minutes and then it will be very easy to roll out.  I keep these in the freezer because they are so convenient.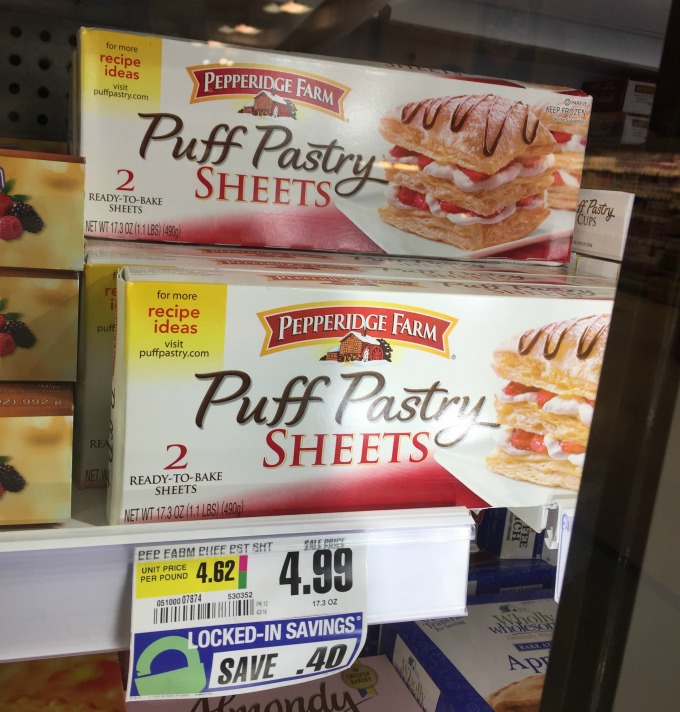 Roll it out on a floured surface and then add your toppings.  For toppings I used chopped pecans, butterscotch chips, chocolate chips and coconut.  Layer those on top of the puffed pastry and then add sweetened condensed milk.  Could that be any easier?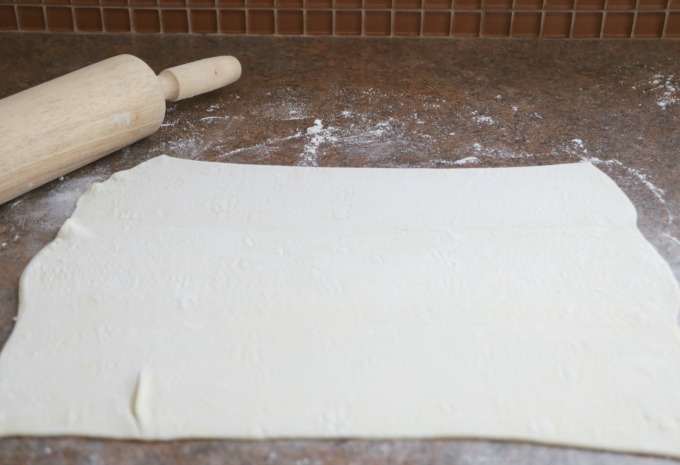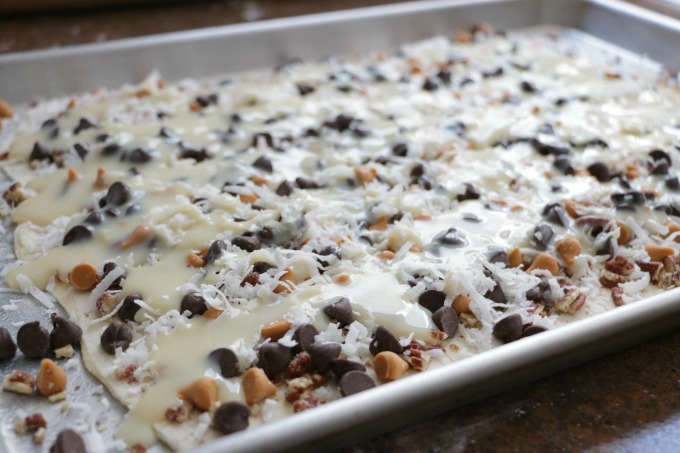 Bake it for about 20 minutes.  Warning: your house will smell amazing.  After they have cooled, cut them into squares.  Your guests will love these.  Summer entertaining should be easy.  Make these for dessert so you can spend more time with your friends and family.  Want more dessert ideas using Pepperidge Farm Puffed Pastry Sheets?  Find them here.
Ingredients
1 Pepperidge Farm Puffed Pastry Sheet, thawed
2 cups chopped pecans
2 cups butterscotch chips
2 cups chocolate chips
2 cups shredded coconut
1 can sweetened condensed milk
Instructions
Preheat oven to 400. Spray a baking sheet with cooking spray. Roll out pastry sheet on a floured surface. Transfer to baking sheet. Sprinkle pecans, followed by butterscotch chips, chocolate chips and finish with coconut. Pour sweetened condensed milk on top. Bake for 20 minutes or until starting to brown on top. Let cool. Cut into squares.
7.8.1.2
101
http://veggingonthemountain.com/2017/05/chocolate-coconut-bars/