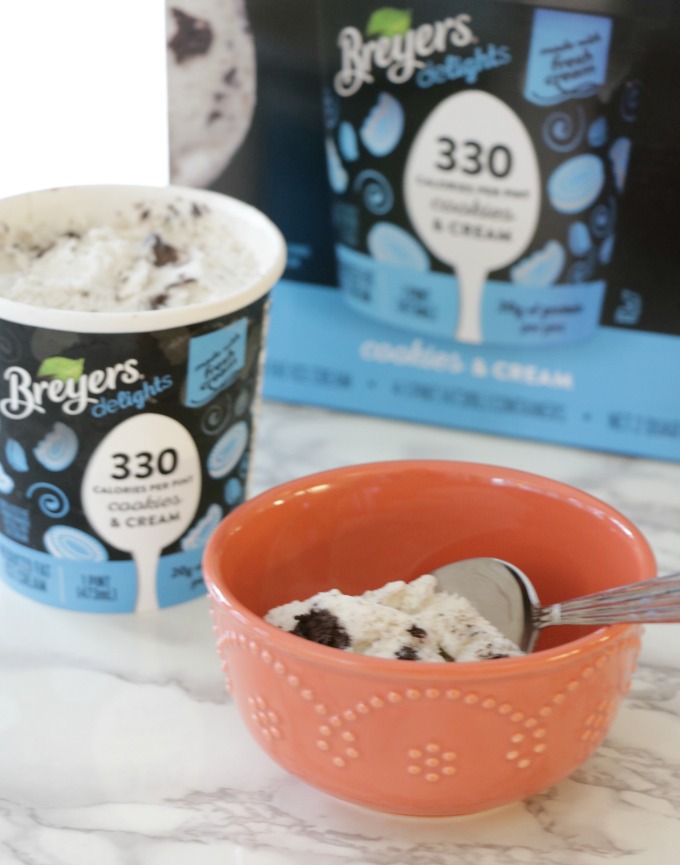 I've been on a bit of an exercise kick lately.  Okay, that's not entirely true.  I've actually been completely obsessed with exercising lately.  As a combined anniversary, holiday and birthday present, my husband bought me a Peloton bike.  I knew I would like it, I just didn't know how much.  I've been riding the bike almost every day and I'm thrilled to have finally found an exercise regimen that I love.  There is only one problem with the bike.  When you burn over 500 calories in a ride, you are hungry!  I've been trying to eat more sensibly.  With Breyers delights, I can have a sweet treat without ruining all of my hard work.
Breyers delights Cookies and Cream completely satisfies my sweet craving.  Breyers delights is reduced-fat ice cream made with all American dairy and fresh cream.  At only 330 calories a pint, you don't have to feel guilty for indulging.  The taste is delicious with plenty of cookie pieces throughout.  Each pint contains 20 grams of protein, 2 times the amount in Breyers regular ice cream.
I bought Breyers delights at my local BJ's.  With four pints in a box, it is a great value.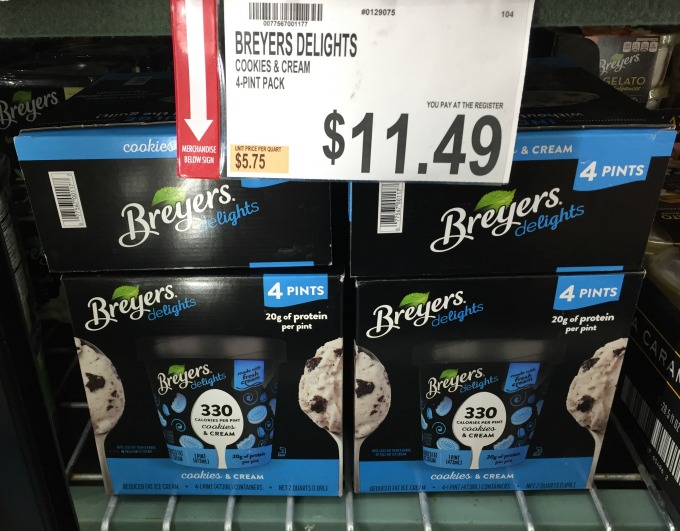 We have barely finished dinner when my kids ask for dessert.  They love Breyers delights Cookies and Cream too, especially as a milkshake!  Pick up some on your next trip to BJ's and enjoy this delicious guilt-free treat.  While you are there, ask about becoming a member so you can save on products for your household or business.