Whether you are a Jersey Shore local or will be spending time here this summer, you need to know something very important which is where to eat! Even if you are considering relocating to this beautiful coastal town in the state of New Jersey (with the help of local movers of course!), this blog just might help you with a solution, especially if you are someone who needs to go on the internet to find eateries to have fun with friends and family!
However, if you are looking for the next great restaurant to make a standing reservation at for every Saturday night over the summer then sorry, this isn't going to help you. If you want to know about some new amazing spots owned by really special people, then you are in the right place. When new restaurants open in the off season, it gives us, the locals, a chance to try them out before the crowds roll in. New restaurants can struggle to compete with the established ones, however, the owners will make sure that they attract customers in by drawing their attention. Some restaurants have done this by using commercial flagpole lighting outside their restaurants. Flagpoles are good ways to get people's attention, especially when they're flying a large flag with the restaurant's name on it. Tourists should expect to see some flagpoles. Physically this can be a great way to represent a new restaurant, but they also need to make sure that they can match that 'flash' with what they are producing, so looking into something like restaurant consulting in Denver services, or services closer to where they are, can give them a good starting point when locals and tourists are enticed in by the look of the restaurant and want to see what it is all about. This shows that they have substance and style. Anyway, here are some of my new favorites which have opened in the past year and are worth a visit or two or three.
I write a bi-weekly column for Shore Local News Magazine (check it out!) and my editor asked me to write an article about Bungalow Bowls when it opened in March. Little did I know at the time that Bungalow Bowls would become an addiction. I'm not joking, I think they put something in the bowls that makes you crave them weekly! Owners Erin Oechslin and Brooke Weidlich were starting their careers as teachers when they took a trip to California and fell in love with the smoothie bowl concept. They resigned from their teaching jobs last August and opened Bungalow Bowls at 11th and Asbury in the spring. I don't think that they every imagined how successful they would be. With four different bases, you can choose either a smoothie or a bowl topped with fruit and granola. The eatery has a laid-back beach vibe with all of the menu items named after songs. My favorite bowl is called Closer to the Sun which is an acai base topped with granola, pineapple, kiwi and blackberries. I've seriously visited almost every week since they opened.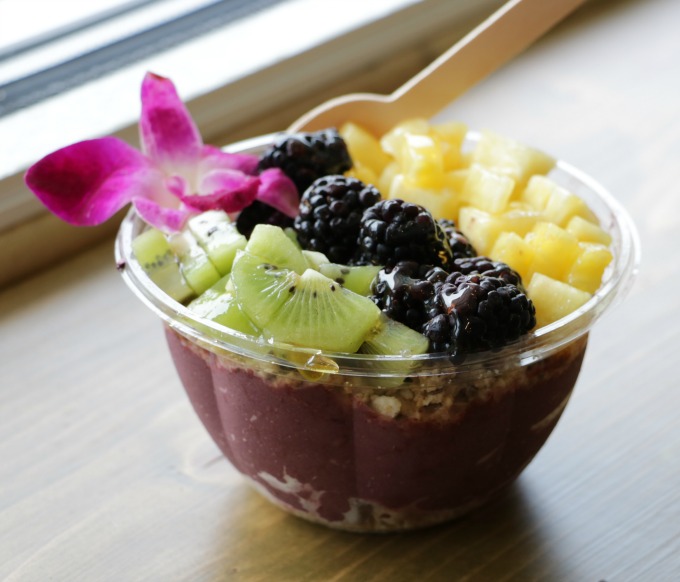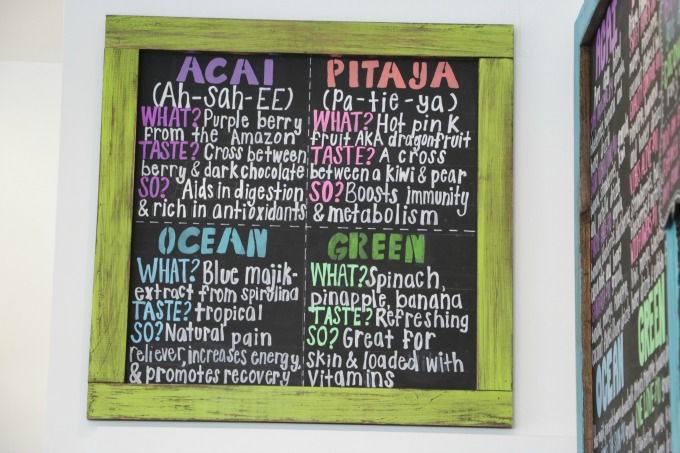 Carlo Marsini built a strong reputation with his catering business and expanded this spring by opening Marsini's Kitchen in Somers Point. Marsini's features homestyle cooking with fresh seasonal ingredients. They do social media right and post daily specials that make me want to skip cooking and head in there instead. Empanadas are one of their specialities along with flatbreads and pastas. The mushroom and asparagus pasta is my favorite vegetarian dish on the menu. It is a tiny but cozy space. You can bring your own so grab a bottle of wine and enjoy some delicious homestyle cooking.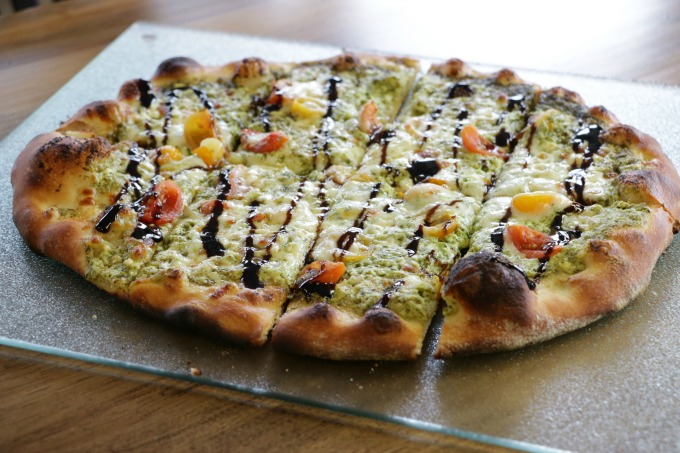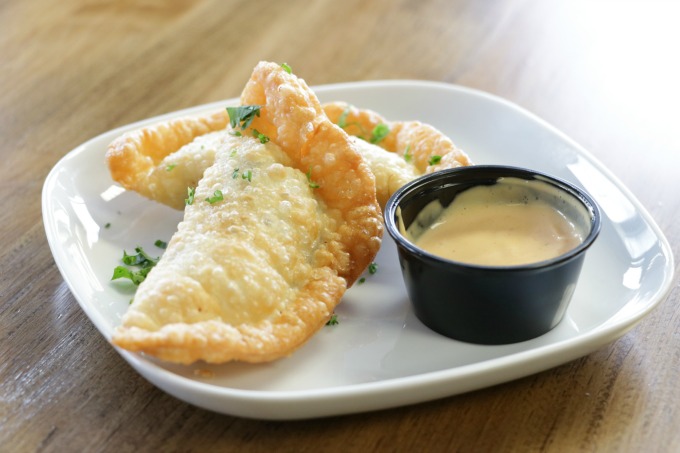 One thing that Ocean City has been lacking is good vegan options. That has changed with the recent opening of Heart Beet Kitchen. I've been following them for awhile since they have a restaurant in Westmont, NJ and I became very excited to hear they were opening a closer spot. Located at 8th and Atlantic, Heart Beet Kitchen is exclusively plant-based and gluten-free. On every visit I have loved what I've ordered, thought it's always hard to choose. The veggie burger is absolute perfection. It tastes good, stays together and is very filling. I've also tried the quinoa caesar salad which is unique and delicious. They have a nice outdoor dining area and are located just a block from the boardwalk. Skip the funnel cake and french fries in favor of some healthier fare next time you are in Ocean City.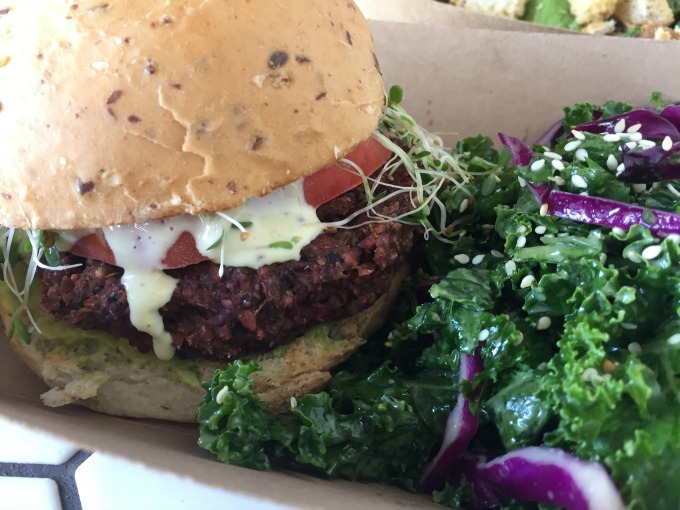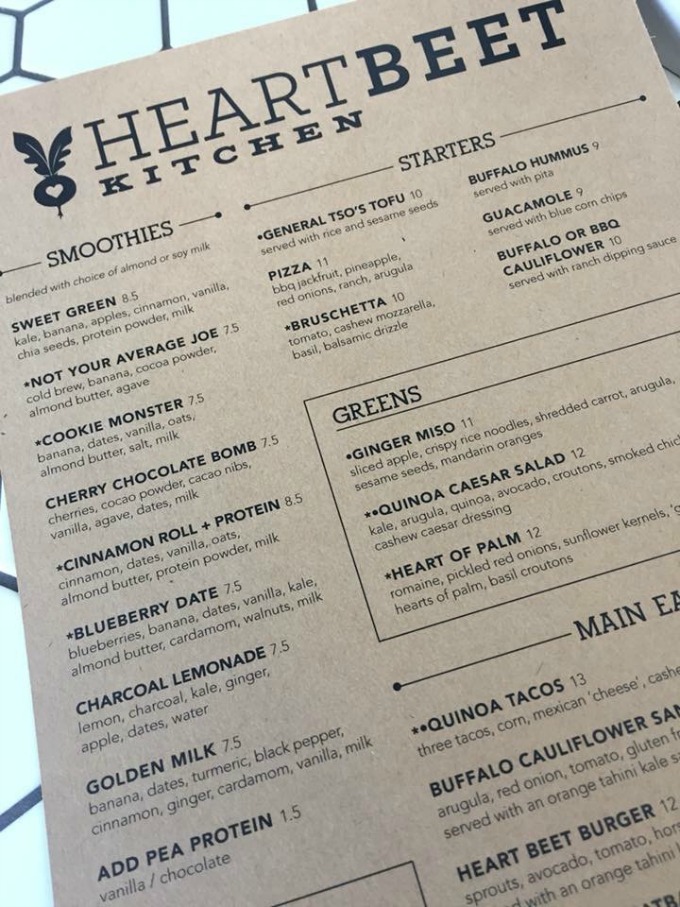 I frequently get asked for restaurant recommendations near the Cape May Zoo. If you haven't visited the zoo, go immediately! It's such a special (and free) place. I usually pack a picnic lunch but now that Cherry's Natural Foods is open, I'll just stop there. Cherry's is owned by husband and wife team Garland and Anne Marie Cherry. They spent three years renovating the 200 year-old farmhouse that was a former health food store. Besides selling smoothies and coffee (La Colombe, my favorite!), they have an extensive menu full of healthy breakfast and lunch options. On a visit during the spring I enjoyed a homemade dairy-free butternut squash soup that was fantastic and a veggie panini. Their granola is a standout and should not be missed in addition to the organic acai bowls. The baked goods are all made in-house and delicious. Cherry's is also a grocery store carrying some hard to find speciality items.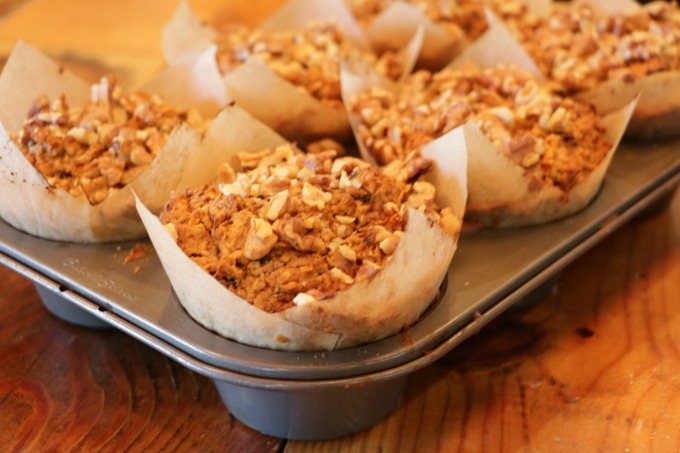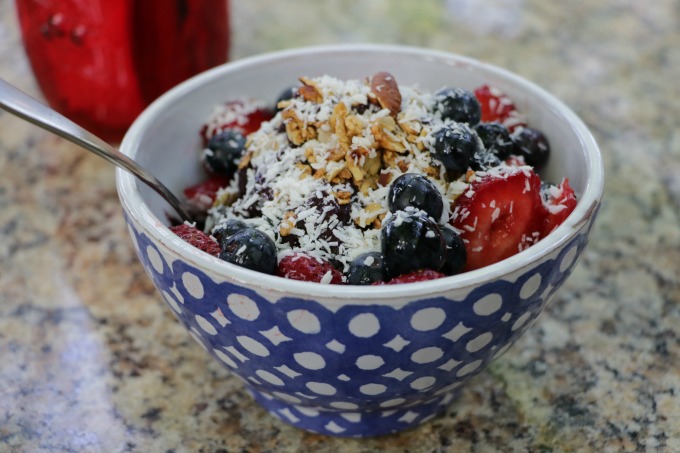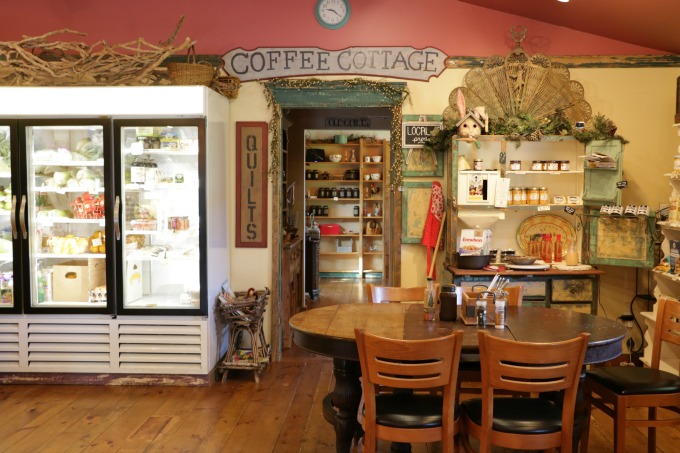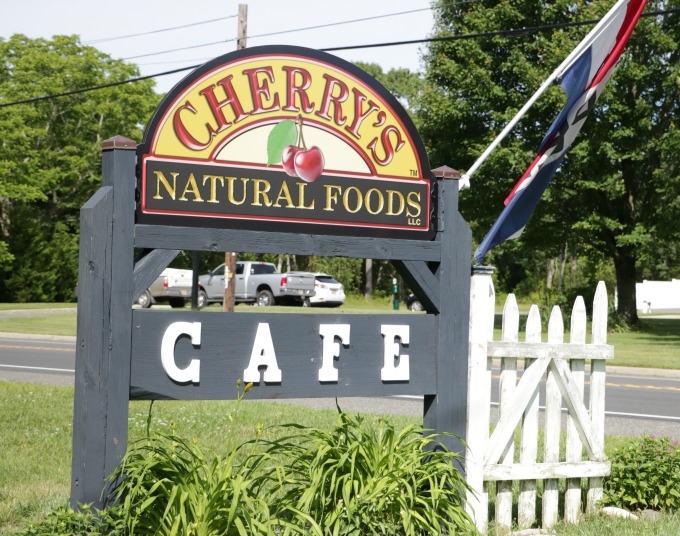 Besides these new eateries, you should also take the time to visit some oldies but goodies. People always ask for restaurant recommendations and my favorite date night spot, hands down, is Cardinal Bistro in Ventnor. Chef Michael Brennan is the most inventive and creative culinary mind in South Jersey and you can always count on a special meal there. Off the islands, I recommend the Exchange in Linwood or Galloway where you can find great vegan fare from Greens and Grains or Banzo in addition to great coffee at Jar'd. Check out these local spots when you are at the Shore this summer and tell them that Vegging at the Shore sent you!