This post is sponsored by Stella® but the content and opinions expressed here are my own.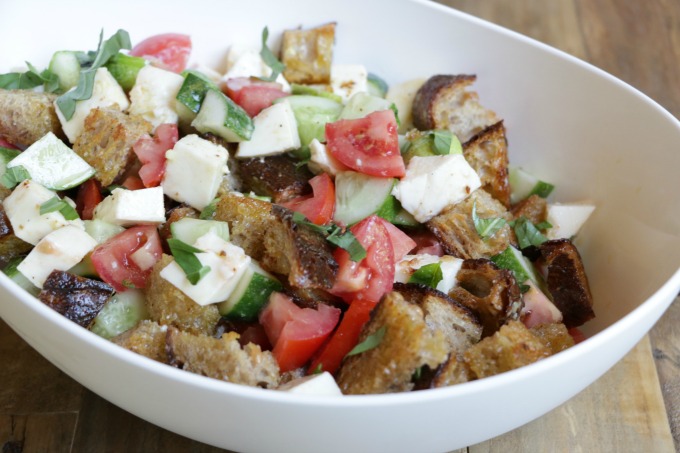 When it comes to music, you know how there is always a summer hit that you can't get out of your head?  Consider this recipe for mozzarella panzanella salad your summer hit that you won't be able to stop thinking about.  Made with Stella mozzarella cheese, farm fresh tomatoes and cucumbers and rustic bread, it will be the side dish you want to make whenever you entertain this summer.  As soon as we finished our first batch, I started thinking about when I could make it again.  With the 4th of July coming up this week, it is the perfect recipe to round out your holiday menu.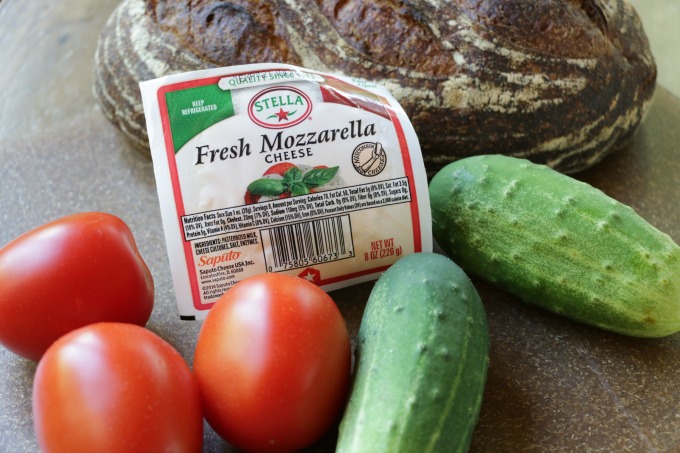 You start by toasting a good rustic bread that has been cut into cubes and tossed with olive oil and salt.  I picked up a delicious bread at my local farmers market and let it sit for a day.  Toasting the bread only takes ten minutes which gives you the perfect amount of time to complete the two other steps.  Roughly chop some tomatoes and cucumbers as well as Stella mozzarella cheese and add it to a bowl.  I used farm fresh cucumbers from my CSA that couldn't have tasted any fresher.  Set that bowl aside and continue on to making the vinaigrette.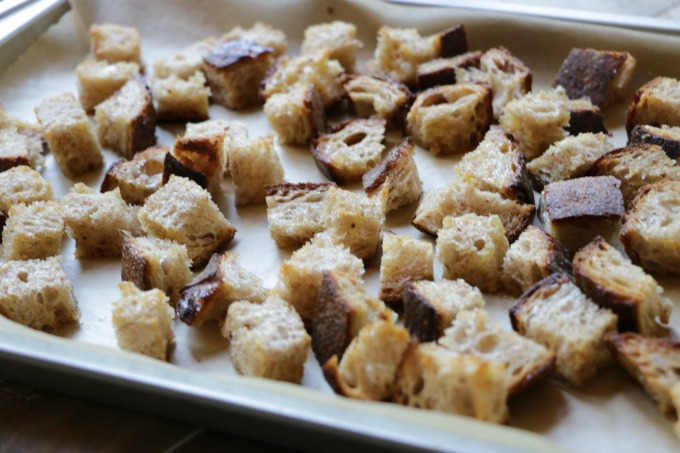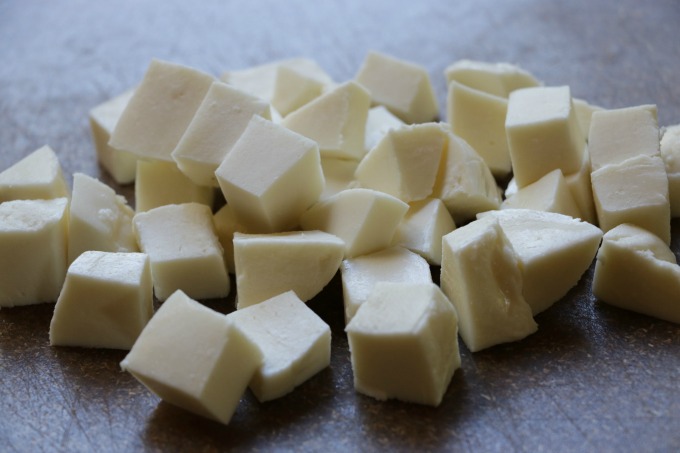 Even though I have been cooking for many years, I'm still amazed at how when you use good quality ingredients, less is more. That is particularly true of this vinaigrette which is so simple with the ingredients being olive oil, balsamic vinegar, dijon mustard, garlic, salt and pepper.  Whisk that together until it emulsifies (fancy word for liquids that have been blended together).  Once the bread is cooled, add it to the bowl of cucumbers, tomatoes and mozzarella and toss in the vinaigrette.  If you don't have fresh basil growing in your garden, stop reading and go get some.  Fresh basil makes all summer recipes better.  Top the salad with fresh basil and let it stand for about 30 minutes to let the flavors blend together.  It is unlikely that you will have any leftovers, but if you do, this salad will keep in the refrigerator for about two days.
Look for Stella in the cheese section of your supermarket.  It's fresh flavor and delicate texture is just perfect in this salad.  If you are going to be grilling this summer, mozzarella panzanella salad is a perfect make-ahead recipe that both kids and adults will love.
Mozzarella Panzanella Salad
Ingredients
6 cups day old rustic bread cut into 1 inch cubes
2 tablespoons extra virgin olive oil
1 teaspoon salt
2 cups chopped roma tomatoes
2 cups chopped cucumbers
8 oz Stella mozzarella cheese, cubed
6 tablespoons extra virgin olive oil
1 tablespoon dijon mustard
1 tablespoon white balsamic vinegar
1 teaspoon chopped garlic
salt and pepper to taste
2 tablespoons chopped fresh basil
Instructions
Preheat oven to 400 degrees. Toss bread cubes with 2 tablespoons olive oil and 1 teaspoon salt. Spread on a parchment lined baking sheet and cook for 10 minutes. Let cool. Add tomatoes, cucumbers and mozzarella to a big bowl and set aside. Whisk together vinaigrette ingredients (remaining olive oil through pepper). Once bread cubes are cooled, add them to the bowl with cucumbers. Add vinaigrette and toss. Top with basil. Let sit for 30 minutes and then serve.
7.8.1.2
121
http://veggingonthemountain.com/2018/07/mozzarella-panzanella-salad/