I have been teaching cooking classes for almost two years with my dear friend Shara.  Our classes all have themes.  One of our favorite themes is our stuffed class.  All of the recipes are stuffed in one form or another.  In the stuffed class we always make stuffed French toast and no matter what the age of the students, this is always a favorite.  This is also a favorite of my kids (and husband).  It's a fun and filling breakfast recipe that the whole family will enjoy.
You want to start with a good bread and good eggs.  Challah or brioche works best, but really any kind of bread will do just fine.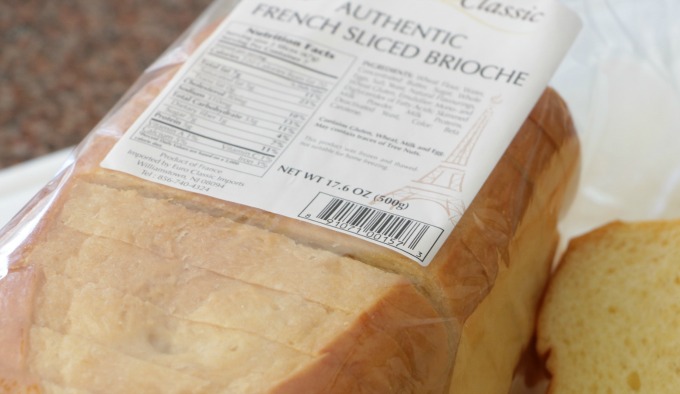 Of course, you want good eggs (who would want bad eggs) but farm fresh eggs are really the best.  Buy them locally from a farmers market or a neighbor who keeps chickens.  My husband is lucky to work with someone who supplies us with fresh eggs from her chickens and we can really taste the difference!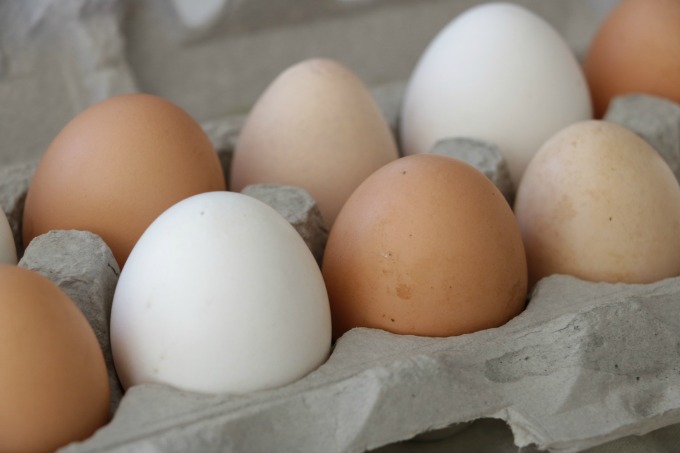 Next you want to make your filling.  The most simple way to do this is by combining whipped cream cheese with your favorite jam.  You can also combine cream cheese with pumpkin and a touch of honey but my preference is fruit jam mixed with cream cheese.  Spread the filling between two pieces of bread.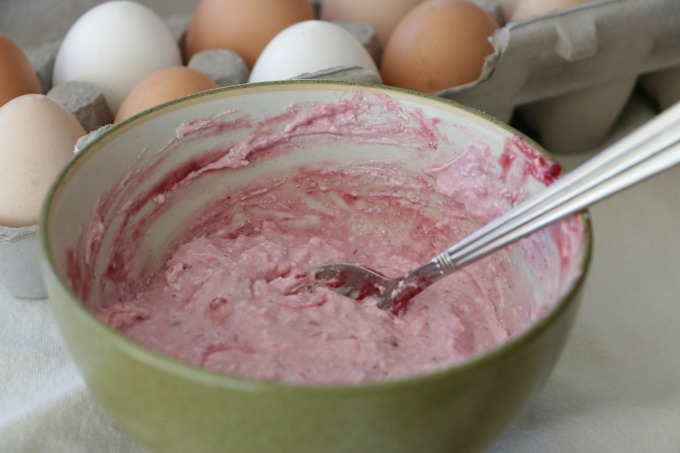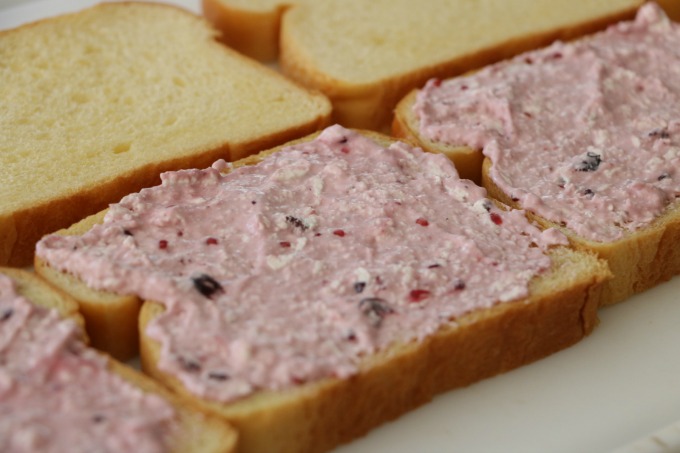 Next lightly beat eggs in a bowl and add a bit of milk.  Heat a pan with butter and dip each sandwich in the egg, turning to coat.  Cook each sandwich for about 3 minutes per side, until the outside starts to brown.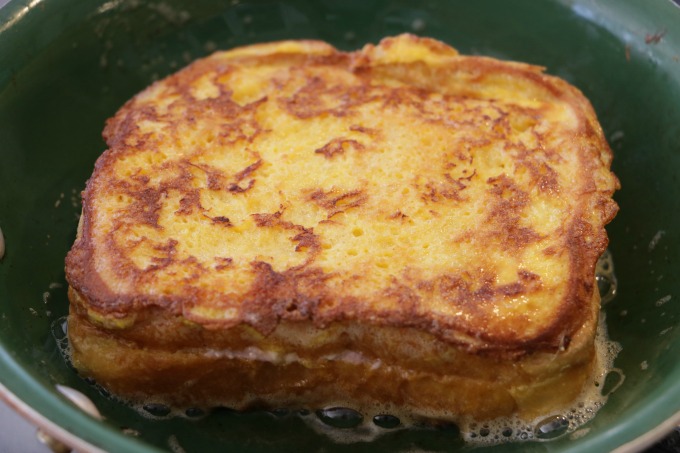 Cut the sandwiches on a diagonal, in half or into sticks and serve.  In my opinion these are sweet enough as is, but if you are my son, you will never pass up an opportunity to dip something in maple syrup.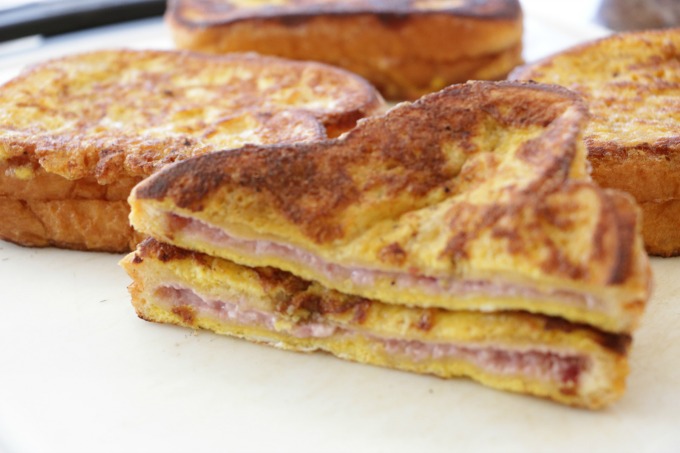 As we go into the New Year after a busy holiday season, I encourage you to pause, slow down and enjoy those around you.  Start your day with a relaxing breakfast.  Your loved ones will thank you.
Ingredients
8 slices of good bread, either challah or brioche
4 eggs, lightly beaten
2 tablespoons milk
1 teaspoon vanilla
1/2 cup whipped cream cheese
2 tablespoons fruit jam
2 tablespoons unsalted butter
Instructions
Combine cream cheese and fruit jam and set aside. Lay out 4 slices of bread and spread jam on each piece. Top each piece with another piece of bread. Combine eggs, milk and vanilla extract. Heat 1/2 tablespoon of butter in a pan over medium heat. Once butter is sizzling, dip one sandwich in the egg mixture and add to pan. Cook for about 3-4 minutes per side, until lightly browned. Repeat by cooking each sandwich in a 1/2 tablespoon of butter. Serve plain or with maple syrup.
7.8.1.2
125
http://veggingonthemountain.com/2018/12/stuffed-french-toast/