Meet your new summer dessert.  Wait, scratch that.  Meet your new all year-round dessert.  Thanks to Cape Cod Select's premium frozen cranberries, you can easily whip up the quickest and most delicious dessert any time of year.  Cran you believe it?  Any recipe that involves just one bowl wins major points in my book.  Preparation time for this dessert is less than 15 minutes with a huge payoff in the end.  Not only is this one-bowl cranberry clafoutis delicious, but it's also so pretty with the bold, beautiful color bursting from the cranberries.  You will find yourself making this dessert on repeat.
So what exactly is clafoutis?  It is a French custard dessert filled with fruit, similar to flan in texture. The batter cooks around the fruit, creating a pudding-like consistency.  Whereas pudding and flan involve frequent stirring, clafoutis requires very little in the way of effort.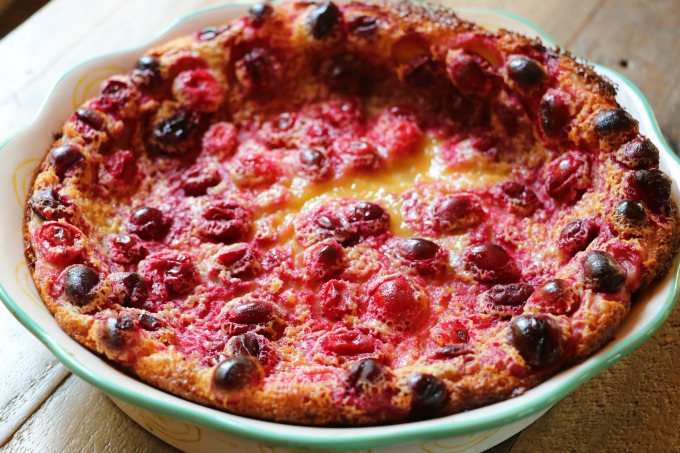 While typically cranberries are thought to be a fruit enjoyed around the holidays, using frozen cranberries opens up a huge window of possibility for year-round use.  Cape Cod Select's premium frozen cranberries have been picked at the height of freshness and frozen so that they can be enjoyed all year, not just at the holidays.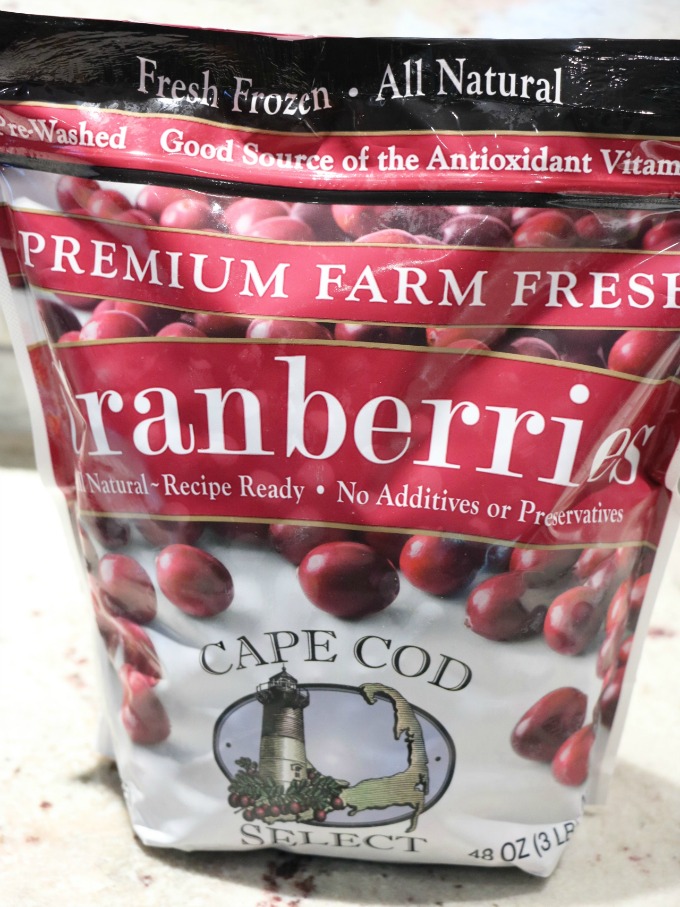 I don't know about you, but my freezer has become one of my most valuable resources in recent months.  With limited trips to the supermarket, I have been cooking more and more from my freezer which is why it's become so important to stock it with high quality ingredients.
So let's talk about how easy this recipe is to make.  You will want to thaw the cranberries for an hour or so on the counter.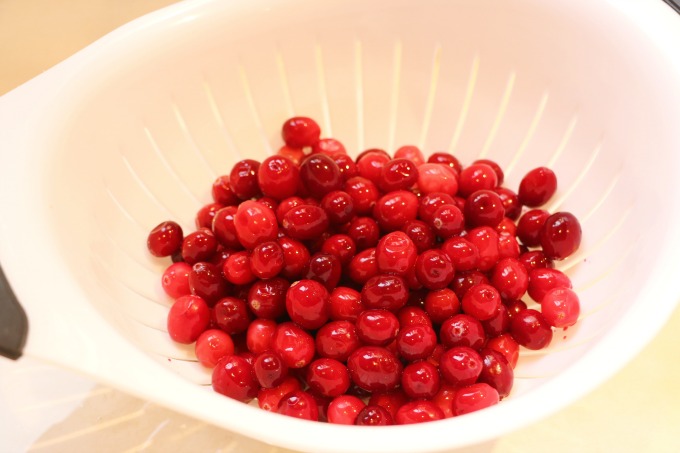 To assemble the batter, whisk together the milk, sugar, vanilla, eggs, salt and flour.  Pour that into a buttered or greased baking dish and gently place the cranberries on top of the batter.  Then cook it for about 40 minutes.  You may notice some parts of the clafoutis puffing up along the sides.  This is normal and will deflate as it cools.  Let the clafoutis cool completely before slicing and then top with powdered sugar.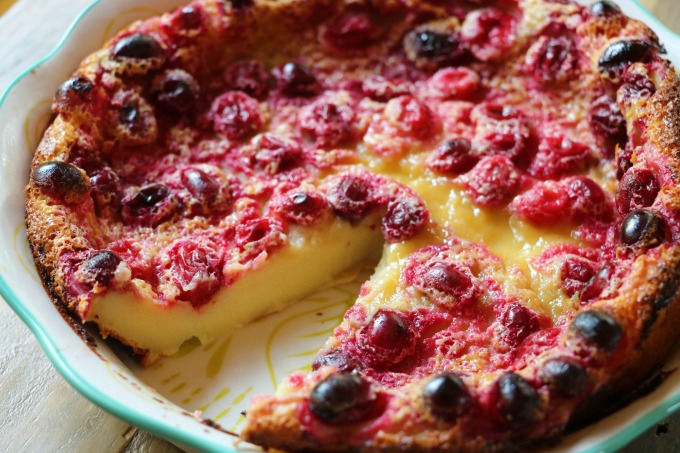 This recipe received rave reviews by kids and adults alike in my house.  I love a recipe that is versatile enough to be perfect for a summer bbq or Thanksgiving meal.  You can easily locate a store to find Cape Cod Select's premium frozen cranberries near you by clicking here.  You can also follow them on Facebook, Twitter, Pinterest, and Instagram.  Enjoy your new year-round dessert!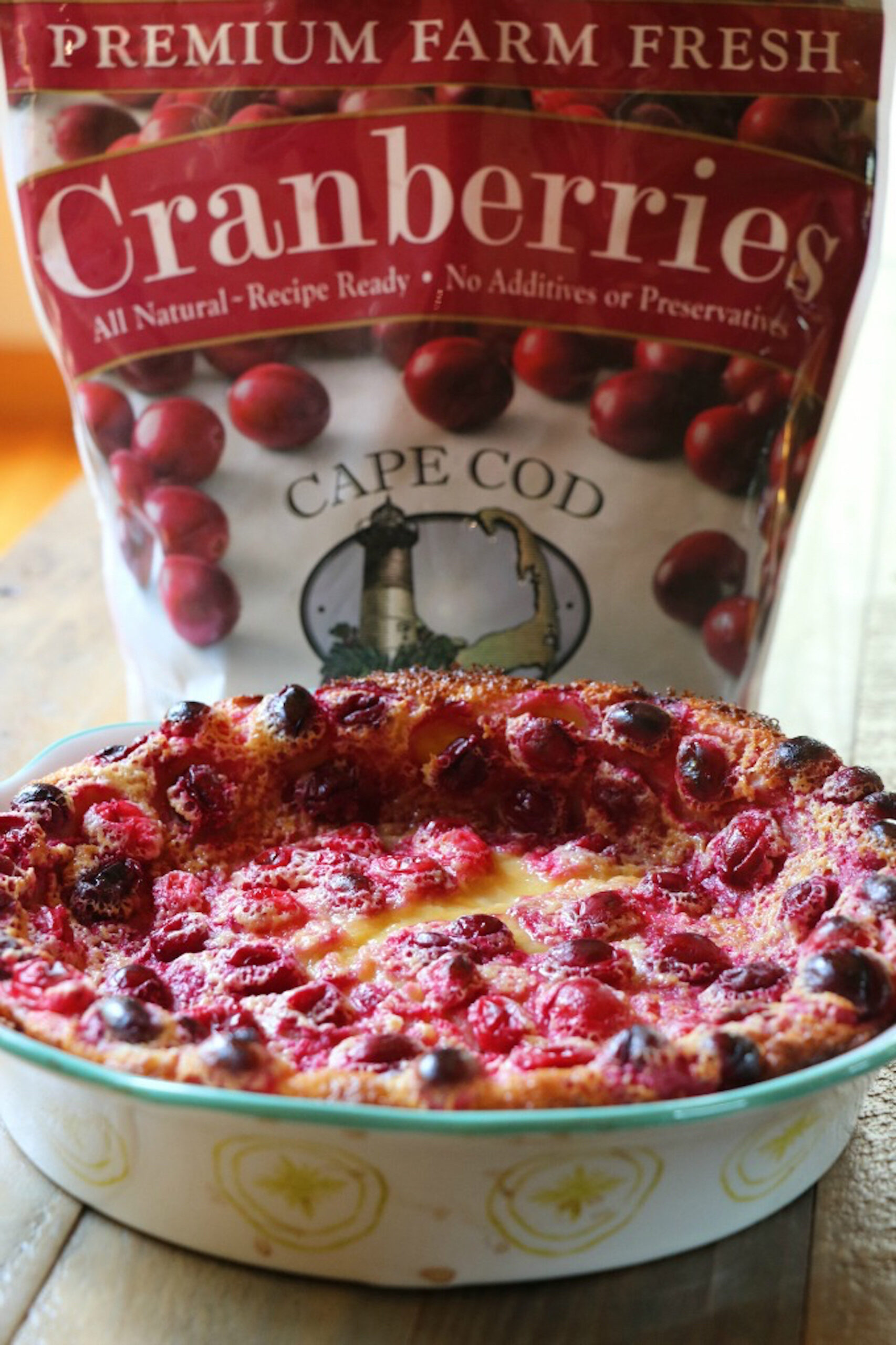 One-Bowl Cranberry Clafoutis
Ingredients
1 1/2 tablespoons unsalted butter, softened
1 1/4 cups milk
1 cup granulated sugar
1 1/2 tablespoons vanilla extract
6 eggs
Salt, pinch
3/4 cup all purpose flour
1 cup Cape Cod Select premium frozen cranberries
Confectioners' sugar, for dusting
Instructions
Heat oven to 425°. Grease a 9? cast-iron skillet or baking dish with butter; set aside. Combine milk, sugar, vanilla, eggs, and salt in a stand mixer or with a hand mixer. Blend until ingredients are combined (few seconds), then add flour and blend until smooth, about 1 minute.
Pour batter into buttered skillet and place cranberries evenly over top. Bake until a toothpick inserted into batter comes out clean and a golden brown crust has formed on top and bottom of clafoutis about 40 minutes. Let cool. Dust with confectioners' sugar before serving. Enjoy!
7.8.1.2
203
http://veggingonthemountain.com/2020/05/one-bowl-cranberry-clafoutis/
Disclosure:  I was provided with a bag of Cape Cod Select frozen cranberries.  All thoughts and opinions are my own.