Whenever possible, my family and I try to make sustainable choices about what we eat, what we buy, and how we use and dispose of things.  Living this way has become much easier over the years with the availability of so many products.  Some of these choices are obvious like driving fuel-efficient cars, eating organic foods and buying household products that don't contain dangerous toxins.  But it's hard to think about every single you product you use.  I recently came across a product called Bee's Wrap when flipping through a magazine.  When I looked it up online, I loved the concept and quickly ordered some so I could try it out.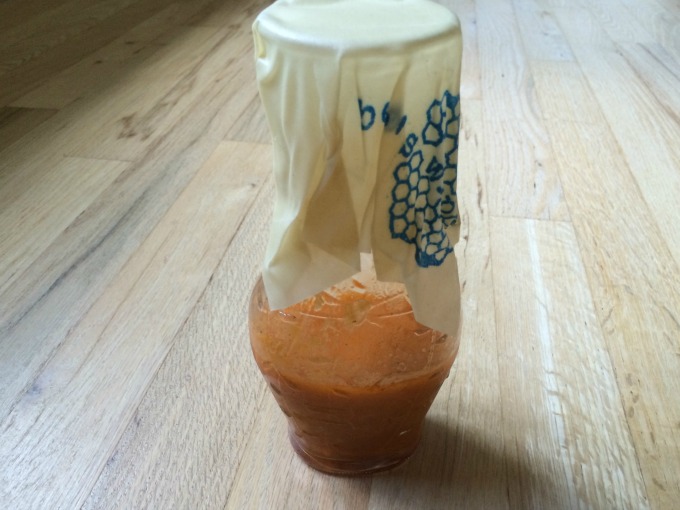 Bee's Wrap is intended to be used in place of plastic wrap for food storage.  The way it works is that you use the warmth of your hands to mold the wrap to cover food or a container such as a bowl.  You can wash it so it is reusable for up to a year.  It's made of organic cotton muslin, beeswax, jojoba oil and tree resin.  I don't know about you, but I would much rather have those things touching the food I eat rather than plastic wrap.
Bee's Wrap comes in different sizes so I ordered the set of three.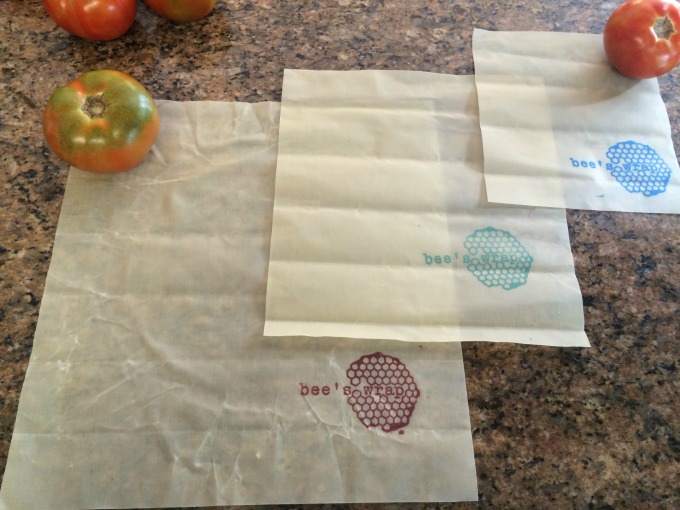 I found so many uses for it including covering a jar of homemade salad dressing and a bowl of chopped vegetables.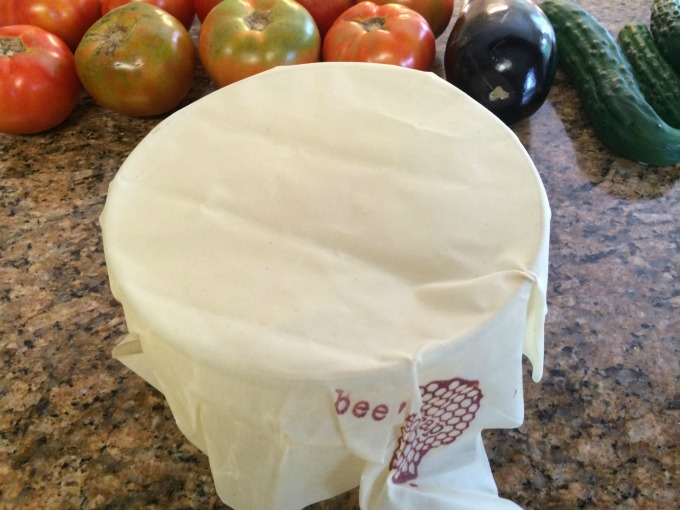 The heat of your hands works really well and creates a nice seal.  I love that you can wash and reuse the wraps.  It is a fantastic product created by a Vermont stay-at-home mom.  These would make wonderful gifts for environmentally conscious foodies and I plan to be ordering a lot more for the holidays.  Kudos to the founder, Sarah Kaeck, for seeing a need and creating a wonderful product. Check it out here and get started reducing your carbon footprint!