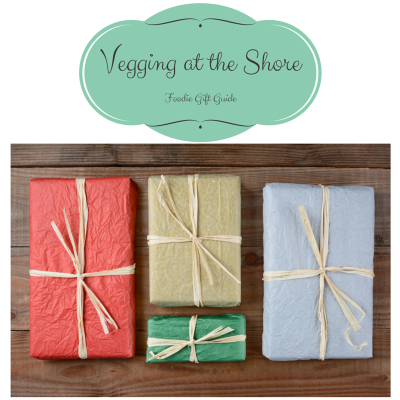 In case you haven't noticed, the holidays are quickly approaching. As we all know, shopping for gifts is a challenging task, whether you have to buy gifts for your family or find personalized gifts for boyfriend (or your girlfriend). This is especially true when you have to juggle other seasonal activities, like planning holiday parties or attending Christmas dinners. So I have put together a list with some of my favorite foodie things which will be helpful whether you are making your wish list or need a gift idea. They may just become your favorites too!
For the vegetable lover: The Spiralizer. This is such a fun kitchen gadget for making vegetable noodles. It barely takes up any space on the counter, creates beautiful vegetable noodles in no time and is a cinch to clean up. I love making sweet potato noodles like in this recipe. It's a fun way to get kids to eat vegetables too!
For the soup maker: Immersion Blender. Have you ever tried to transfer hot soup to a blender and burned yourself? Yeah, I have too. It's not fun. This immersion blender makes pureeing soups so easy. One of my favorite soups to make with the immersion blender is split pea soup. It's so smooth and creamy after a couple swirls of the immersion blender. I also use mine to make salad dressing. It's much smaller and easier to clean than a blender or food processor.
For the fitness foodie: Juicer. Oh how I love my juicer. Usually about a half hour after a workout I get ravenous. One of favorite snacks is a big old glass of juice. I will put almost any fruit or vegetable in my juicer. This is the juicer I have. It's easy to clean and doesn't take up too much space on the counter. I also like using up vegetables that aren't at their peak of freshness. If I have wilted vegetables or fruits, they work perfectly in the juicer.
For the pizza maker: Pizza Stone. I make pizza once a week. My secret weapon is my pizza stone. I heat it in the oven for a half hour before adding my dough and toppings. The heated stone gets the dough extra crispy. I like this pizza stone because it is ceramic and has handles. Have you tried my last pizza? If not, what are you waiting for?
For the baker: Baking Chez Moi. I'm a huge fan of Dorie Greenspan. She is a baking genius! I just got this cookbook in the mail and already love it. The recipes are fantastic. I've bookmarked so many recipes to try. You can expect to see some on the blog soon.
For the "green" hostess: Bee's Wrap. Bee's Wrap is a fantastic alternative to plastic wrap. It is made of organic ingredients. You use the heat of your hands to mold it to whatever you want covered. It's reusable and comes in several different sizes. You can read more about it here.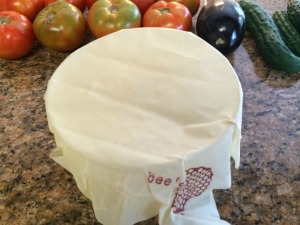 For the chocolate lover: Soom Chocolate Sesame Butter. I recently posted a recipe for Chocolate Sandwich Cookies in which I used this chocolate sesame butter as the filling. I love this because it's all natural, vegan, gluten-free, peanut-free and kosher. It's the perfect balance of nutty and sweet. This would be great for teachers, hair dressers, etc. I may or may not have been eating this straight out of the jar last night after the kids went to sleep.
There you have it. These would make great gifts to put on your wish list, for the foodie hostess or anyone else you need a gift for. I hope you have a delicious and happy holiday season!
Disclosure: This post contains affiliate links. If you make a purchase by clicking on one of those links I will get a small commission, which is greatly appreciated!