I love a cookie swap, but I hate deciding on a cookie.  It's a big commitment because you are making a lot of that kind of cookie.  Let me help you decide.  You can call off your search.  This recipe has everything.  It's gorgeous, delicious and fun to make.
You start by making a basic sugar cookie dough recipe.  Then you roll out your dough and use a round cutter.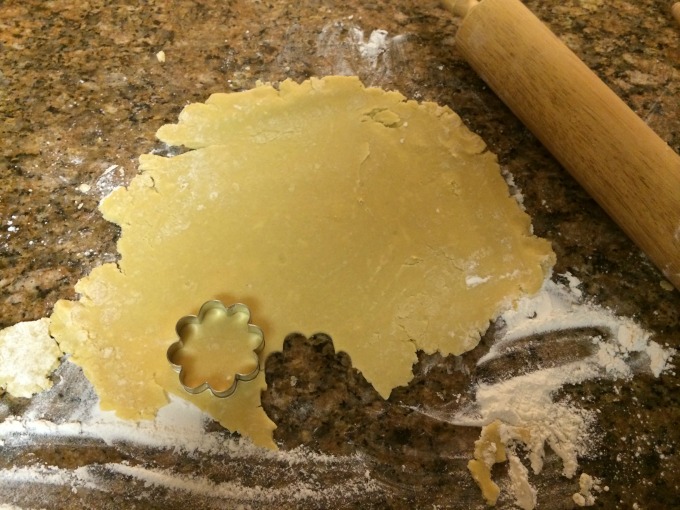 Once those are baked you spread on your filling.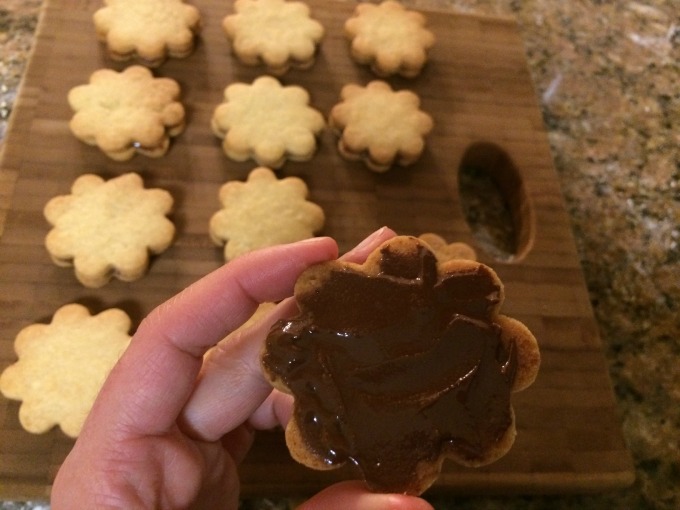 I recently came across a tahini brand called Soom.  It's not sold near where I live (but should be).  When I saw that they came out with a chocolate sesame butter that consists of three ingredients, I placed an order and had it delivered.  It's an all natural chocolate sesame spread that is vegan, gluten-free, peanut-free and kosher.  It spreads beautifully and is the perfect amount of sweetness.  The tahini gives it a slight nutty flavor.  It's perfect.  I love it.  You need to find it in your neighborhood or order it online.  I plan on giving this as a gift to people this holiday season, I love it that much.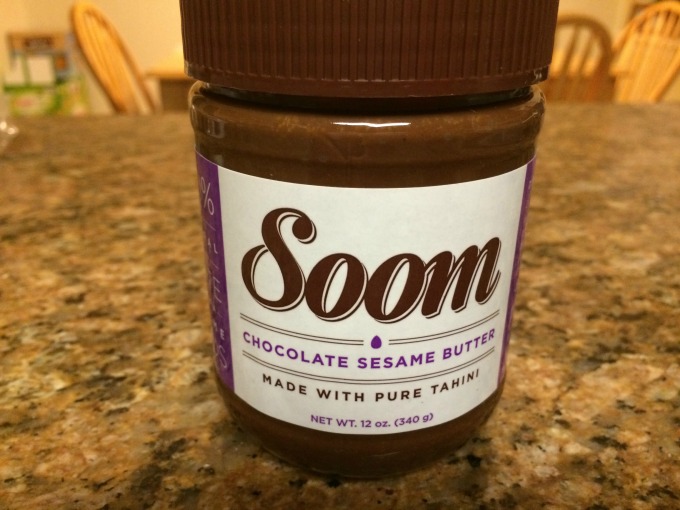 Oh yeah, we were talking about cookies.  Sorry about the digression.  Once the chocolate is spread evenly, make a sandwich with another cookie and sprinkle some powdered sugar on top.  These are heavenly.  I know I say that a lot.  But these really are.  Enjoy!

Chocolate Sandwich Cookies
Ingredients
2½ cups all-purpose flour
¼ teaspoon baking soda
¼ teaspoon salt
1 cup (2 sticks) unsalted butter, softened
¾ cup granulated sugar
1 large egg
1 teaspoon vanilla extract
1 cup chocolate spread (Soom Chocolate Sesame Butter or hazelnut spread)
¼ cup confectioner's sugar
Instructions
In a large bowl whisk together flour, baking soda and salt. Set aside.
Using an electric mixer beat the butter and sugar until smooth. Add the egg and beat until fluffy, about 2 minutes. Beat in vanilla.
With the mixer on low, gradually add the flour mixture, mixing until just incorporated. Shape into 2 disks, wrap in plastic and refrigerate for at least an hour.
Preheat oven to 350. Working with one disk at a time, roll out dough. Using a round cookie cutter, cut out cookies and place on a greased baking sheet. Bake for 12-15 minutes. When cool, spread chocolate spread between 2 cookies, put sandwich together. Using a sifter, sprinkle with powdered sugar.
Notes
Recipe adapted from Real Simple.

This recipe will make about 30 sandwiches.