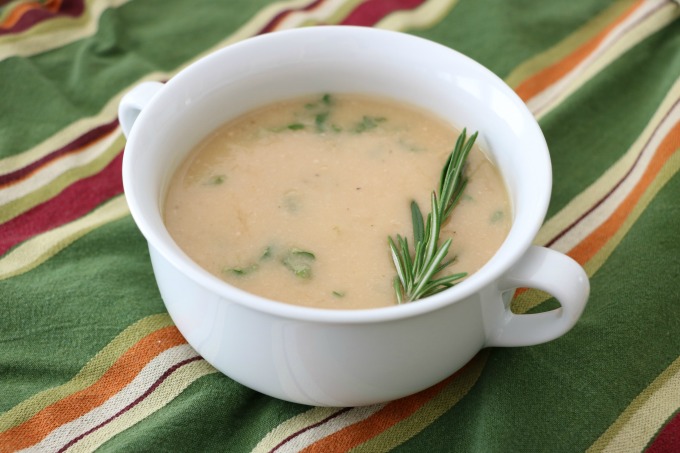 In winter my freezer is always stocked with soup.  I love having soup for lunch or dinner alongside grilled cheese or quesadillas.  Making your own soup is easy and inexpensive and puts you in control of the ingredients.  This Rosemary White Bean Soup with Spinach is so satisfying on a cold day and full of flavor.
Let's talk beans.  Yes, you can use canned beans in this recipe but dried beans are so much better.  Canned beans are more expensive, higher in sodium and can contain BPA.  Next time you are debating which to buy, go for the dried beans.
In this recipe you start by soaking your beans overnight.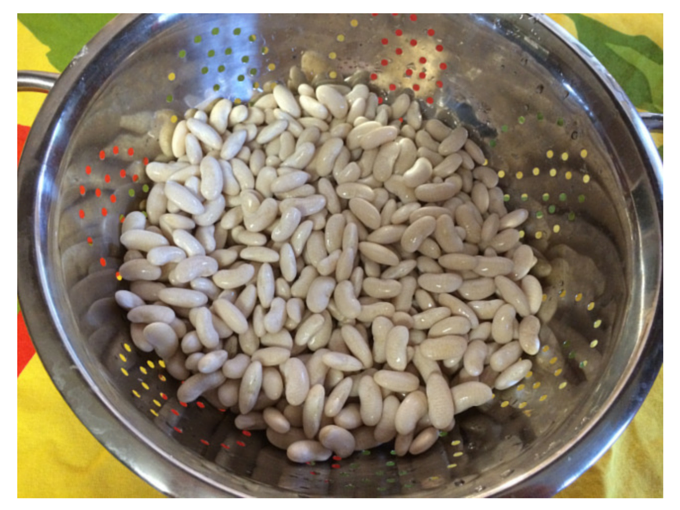 When you are ready to get started the next day, you sauté onion and garlic in olive oil.  When that is softened you add the drained beans, low-sodium vegetable stock, fresh rosemary and a bay leaf.  After letting that cook for about forty-five minutes your beans should be perfectly soft.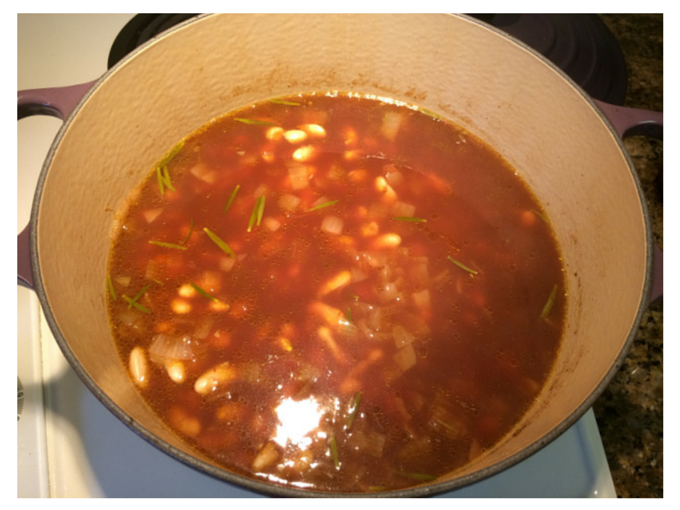 Then you get use to the immersion blender.  Do you have one yet?  I know I talk about it a lot, but you must have one!  It makes pureeing soups so easy and burn-free.  Once your soup is smooth, season it to taste with salt and pepper.  Then add your fresh spinach and let that cook for a few minutes, until the spinach is wilted.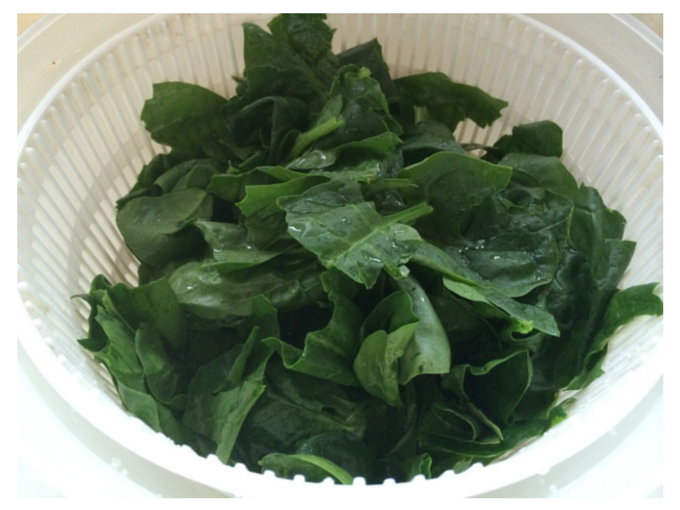 What you are left with will be a creamy, flavorful, filling soup that doesn't even contain dairy.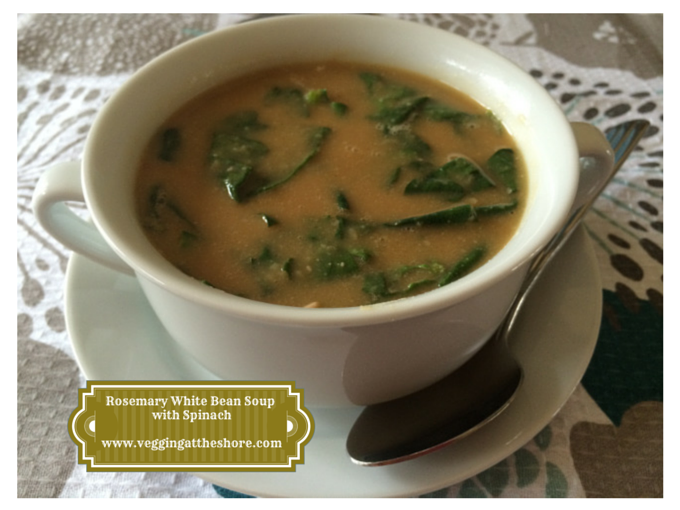 This soup freezes beautifully so make a big pot of it and freeze some.  You will be grateful on that cold, snowy day when you need an easy lunch to warm you up.

Rosemary White Bean Soup with Spinach
Ingredients
1 pound dried white cannellini beans (or 1 can white beans, rinsed)
¼ cup extra virgin olive oil
1 large yellow onion, diced
2 garlic cloves, minced
1 branch fresh rosemary
2 quarts low-sodium vegetable stock
1 bay leaf
salt and pepper to taste
4 cups fresh spinach, torn into small pieces
Instructions
In a medium bowl, cover beans with water by at least 1 inch. Cover with Bee's Wrap or plastic wrap and leave overnight. Drain.
Heat oil in a large stockpot over low to medium heat. Add onions and sauté for 10 to 15 minutes, until translucent. Add garlic and cook another minute until fragrant. Add drained beans, stock, rosemary and bay leaf. Bring to a boil. Reduce to a simmer and cover. Cook until beans very soft, about 45 minutes. Remove rosemary and bay leaf. Remove soup from heat. Using an immersion blender, blend until smooth and creamy. Return to a low heat, add salt and pepper to taste. Add spinach and cook an additional 10 minutes until spinach is wilted.
Notes
Adapted from The Barefoot Contessa

This soup freezes perfectly