Do you know what disodium dihydrogen pyrophosphate is?  Neither do I.  And I definitely don't want to feed it to my family.  I recently looked at a bag of frozen french fries in the grocery store and saw this in the list of ingredients.  Let this be the year of eating more whole and homemade foods.  It may seem daunting, but it doesn't take much more effort and the taste is worth it, as well as the health benefits.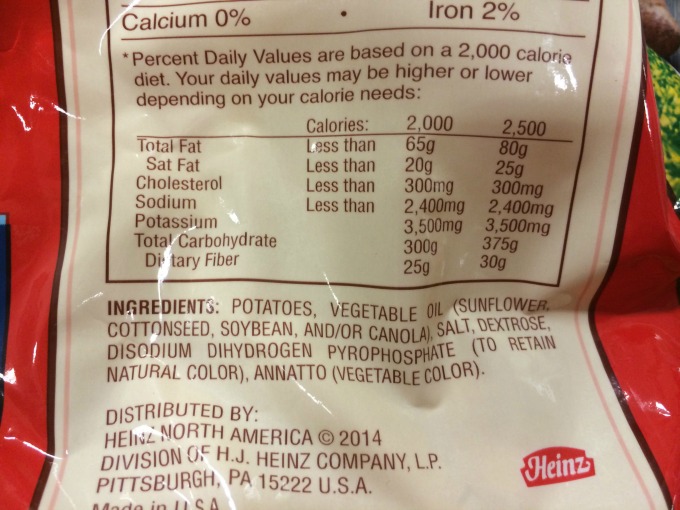 Everyone loves french fries, right?  At least everyone in my house does.  They are so easy to make and they don't need to be fried.  I've written a few times about my love for the spiralizer.  Did you get one for the holidays?  If not, don't wait for next year.  Treat yourself to one.  It's so fun to use.  My spiralizer has three different blades.  One makes really thin noodles, one makes medium sized noodles and one shreds.  To make shoestring curly fries I used the medium blade and put four unpeeled potatoes through the spiralizer.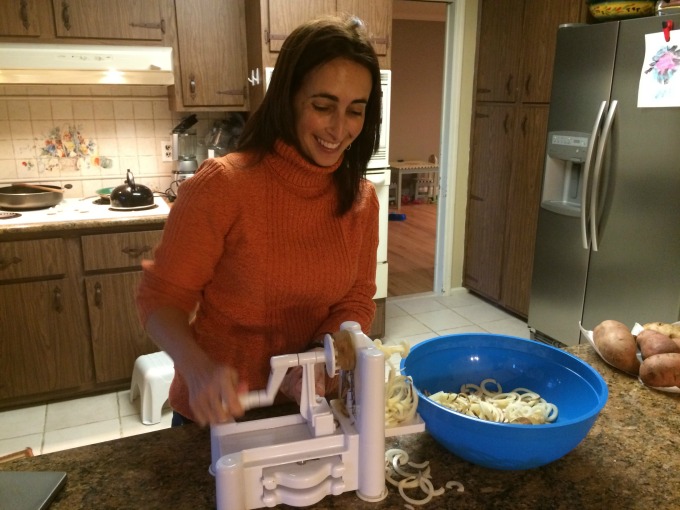 My husband is a master chef when it comes to potatoes so I left the rest of this recipe up to him (plus it's fun to have him in the kitchen with me and the kids enjoy the chance to run wild).  He seasoned the potatoes with grapeseed oil, salt, pepper, garlic powder and chili powder.  He cooked them on a foil lined baking sheet coated in cooking spray for about 15 minutes at 450.  When they came out of the oven, they were perfect.  Seriously, they were perfect.  They were the perfect thickness, the perfect crunchiness and the perfect taste.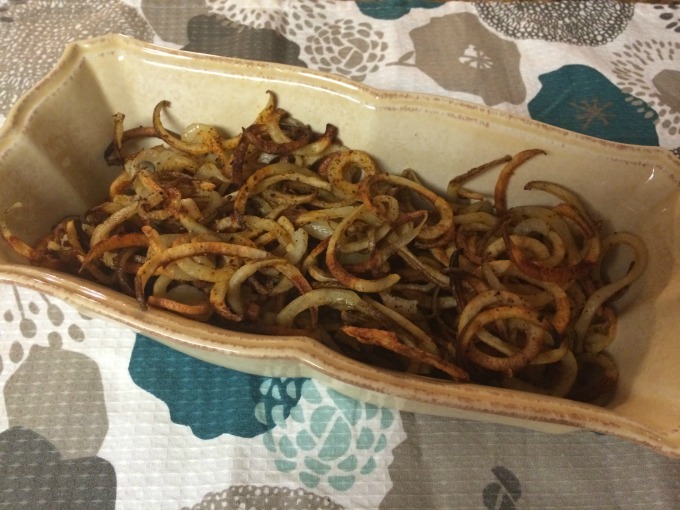 I served these for dinner alongside beet pesto panini sandwiches.  I had leftover beet pesto in the freezer from pizza so it came together quickly.  The best part of this meal-all four of us ate the same thing for dinner.  That's huge!  My days of making a kids dinner and an adults dinner might be coming to an end!  2015 is off to a great start around here.  I hope your new year is filled with great food and new culinary adventures.

Shoestring Curly Fries
Ingredients
4 baking potatoes, washed and unpeeled
grapeseed or other oil, enough to coat potatoes
seasonings of choice (we used salt, pepper, garlic powder and chili powder)
Instructions
Preheat oven to 450. Cut ends off of potatoes and using the medium blade on the spiralizer, put each potato through and catch spirals in a bowl. Toss potatoes with oil and season with your spices of choice. Place potatoes on foil lined baking sheet coated in cooking spray. Spread potatoes out in single layer. Cook for 15-20 minutes, until your desired level of crispiness.