Let's talk about beet greens.  You know, the green leafy parts at the end of beets.  Do you use them or toss them?  If you toss them, it's time to start cooking with them.  Not only are they delicious, but they are the most nutrient-rich part of the plant, full of protein, fiber and antioxidants.  Beet greens are similar to swiss chard and cook up beautifully.  When I opened my refrigerator to come up with a recipe and saw them staring at me, I knew they would work well in these crepes.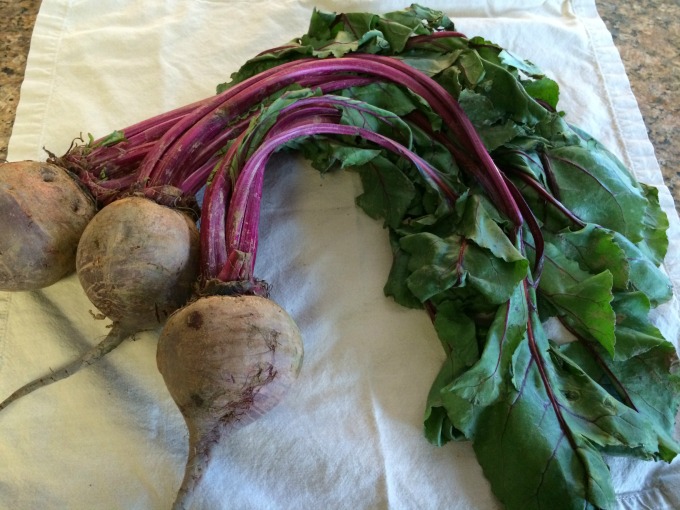 Crepes may sound fancy but they are actually really easy to make.  You start by making the batter in a blender, combining flour, milk, eggs, coconut oil and a pinch of salt.  That goes into the refrigerator for at least an hour.
Next you work on the filling.  Wash and slice your beet greens.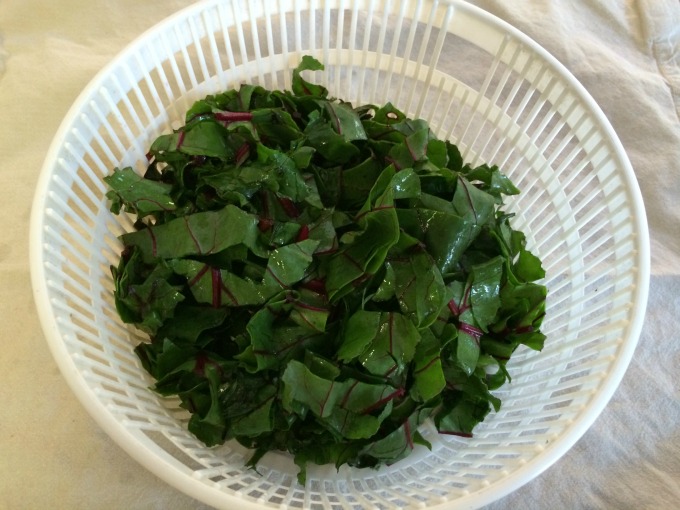 Sauté the mushrooms and onions in olive oil, add marsala wine and then add the beet greens.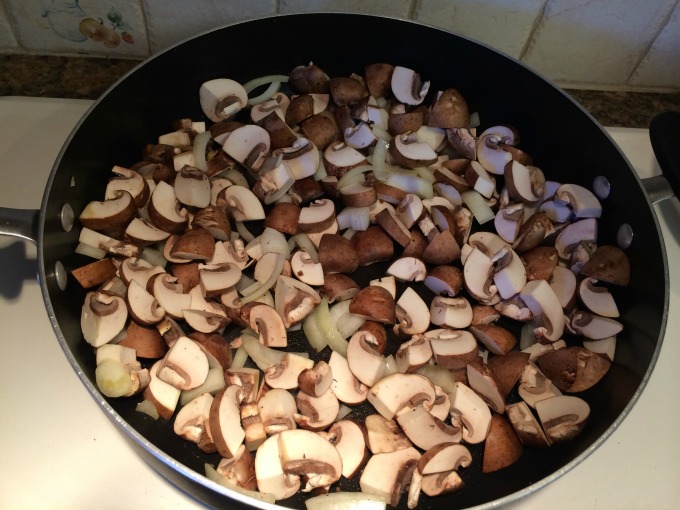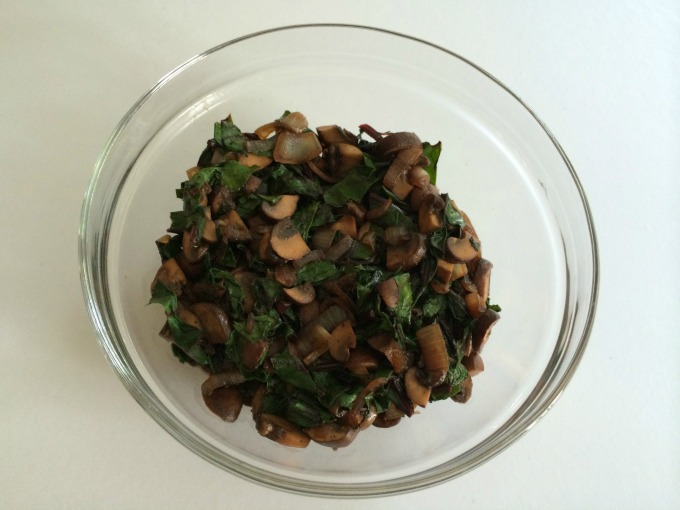 Once you have your crepe batter (in a liquid measuring cup to make it easier for pouring), vegetables and cheese, you are ready to make some crepes!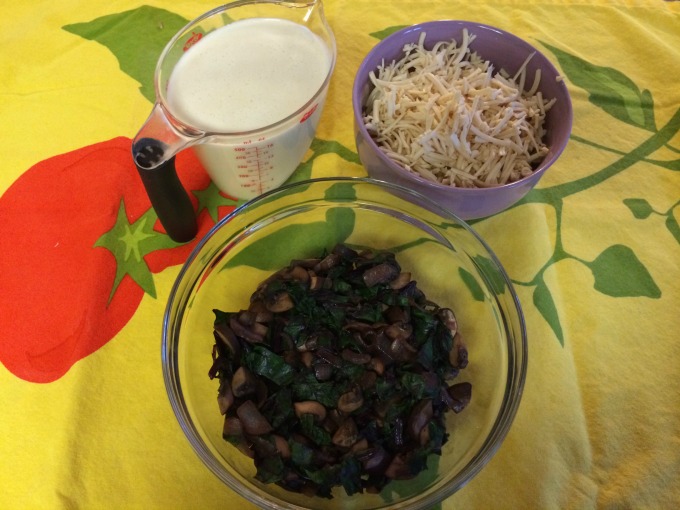 You heat up your crepe pan over a medium-low heat and add about two tablespoons of batter, tilting the pan to make sure that it is evenly distributed.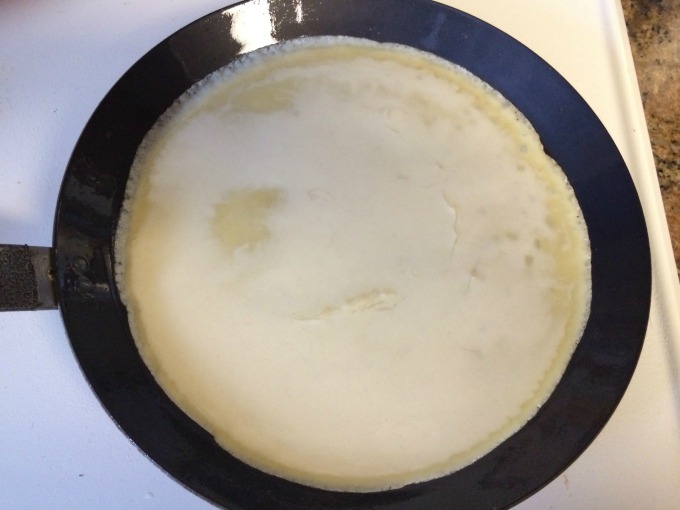 When you see the edges starting to brown after about thirty seconds, you gently flip the crepe using a spatula.
Next you add about two tablespoons each of cheese and the vegetable filling down the middle.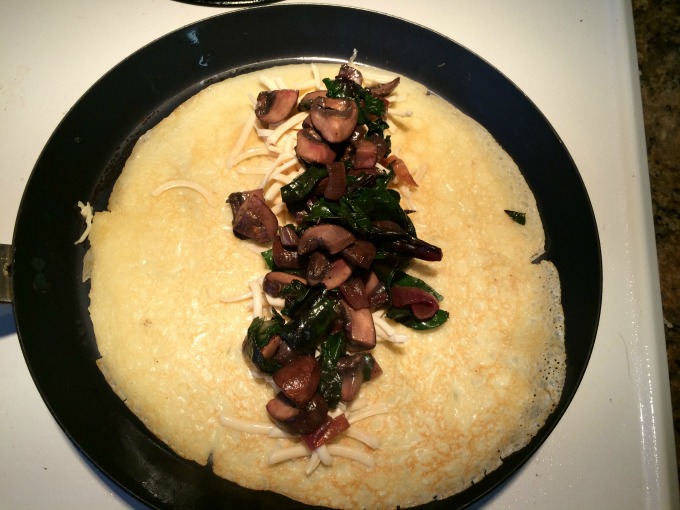 Fold up the sides and gently press down with a spatula to melt the cheese.  Let that cook for almost a minute, remove it to a plate and repeat with the remaining batter and vegetables.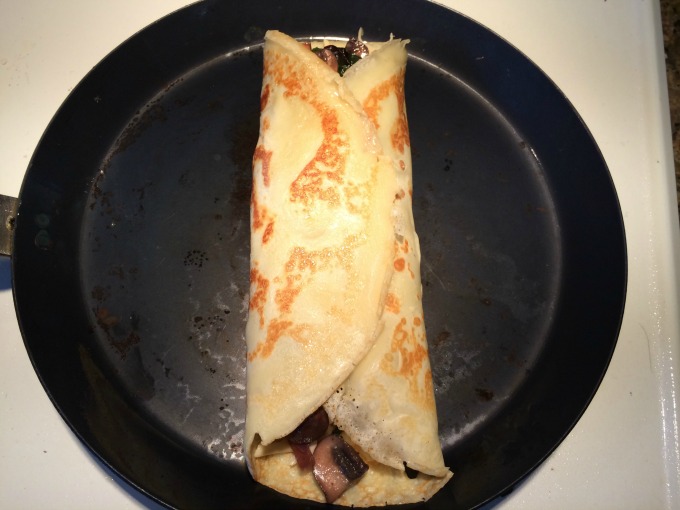 Next time you are about to toss those beet greens, cook them up and make some crepes.  This is a perfectly delicious and filling vegetarian meal that looks fancy, but is really quite easy.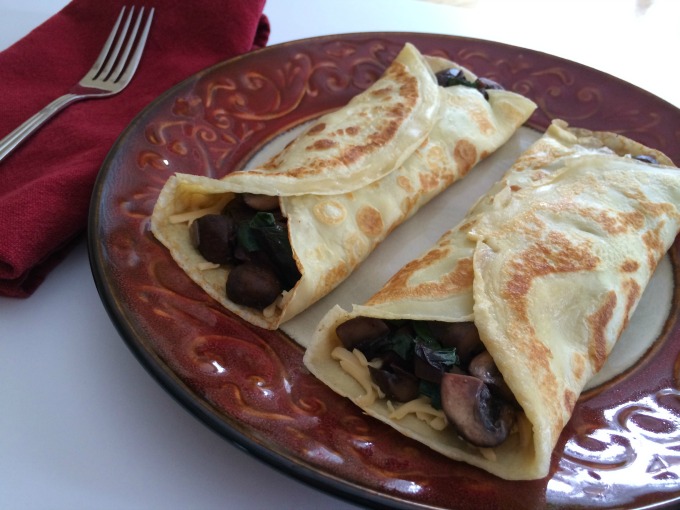 Crepes with Marsala Beet Greens and Mushrooms
Ingredients
Crepe Batter
1 cup all-purpose flour
2 tablespoons melted and cooled coconut oil
2 eggs
pinch of salt
1¼ cup milk (I used 1%)
Filling
1 tablespoon olive oil
12 oz mushrooms, sliced (I used cremini)
1 small onion, diced
½ teaspoon salt
½ teaspoon pepper
¼ cup marsala wine
1 bunch of beet greens, thinly sliced
2 cups grated cheese (I used gouda)
Instructions
To prepare crepe batter combine all ingredients (flour through salt) in a blender. Combine, scraping sides to get all flour incorporated. Place batter in refrigerator for at least an hour or up to 24 hours.
To prepare filling, heat olive oil over medium heat. Add mushrooms and onions, cooking until mushrooms release liquid and it evaporates, about 5 minutes. Season with salt and pepper. Add marsala wine and cook until mostly evaporated, about 3 minutes. Add beet greens and cook until wilted. Set this aside.
Spray crepe pan with cooking spray and heat over medium-low heat. Add about 2 tablespoons of crepe batter and swirl around so entire pan is covered. After about 30 seconds you will start to see edges brown. Using a spatula, gently flip crepe over. Put 2 tablespoons of cheese and 2 tablespoons of mushroom mixture down the middle. Fold sides up and let cook for about a minutes until heated through and cheese starting to melt. Remove crepe to a plate and repeat.