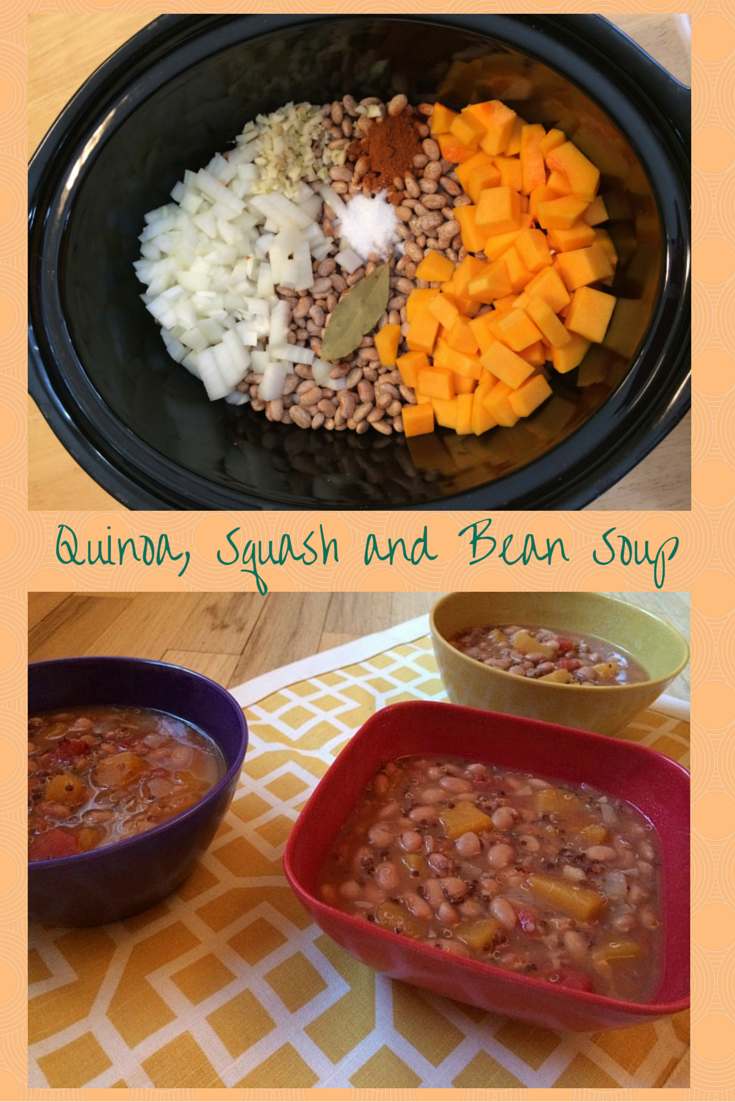 Punxsutawney Phil saw his shadow the other day which means we have six more weeks of winter.  Does that make you want to hibernate until this whole winter thing is over?  To me, six more weeks of winter means six more weeks of soup (and six more weeks of skiing).  I have discovered a newfound love for my slow cooker this season.  It's ideal for making soups especially when you are busy.  On certain weekdays I go from activity to activity so if I throw something in the slow cooker in the morning, the work is done for me while I'm busy doing other things with my kids.
This soup is an old favorite.  I adapted it for the slow cooker and it came our perfectly.  If you indulged in too many nachos or too much buffalo dip over the weekend, this will kickstart your healthy eating back in place.  It's packed with protein from the quinoa and beans.
You start by putting soaked beans, squash, onion, garlic, paprika, salt and a bay leaf in the slow cooker.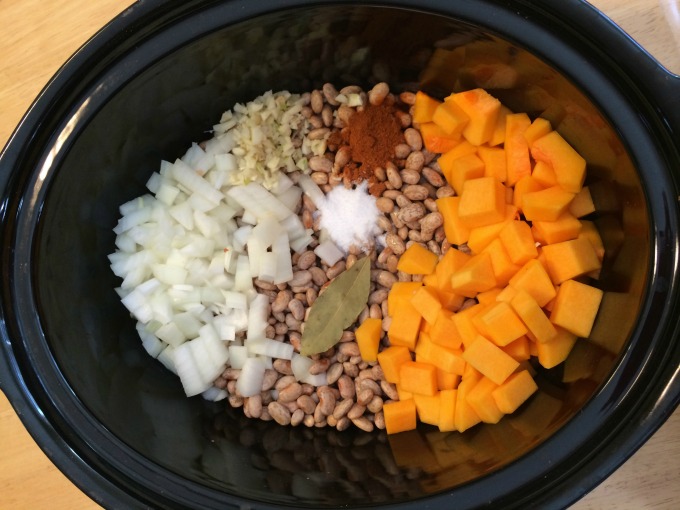 Next you add your wet ingredients of tomatoes and liquid.  You want six cups of liquid for this.  I used two cups of low-sodium vegetable broth (which allows me to control the salt) and four cups of water.  Any combination of broth and water will do.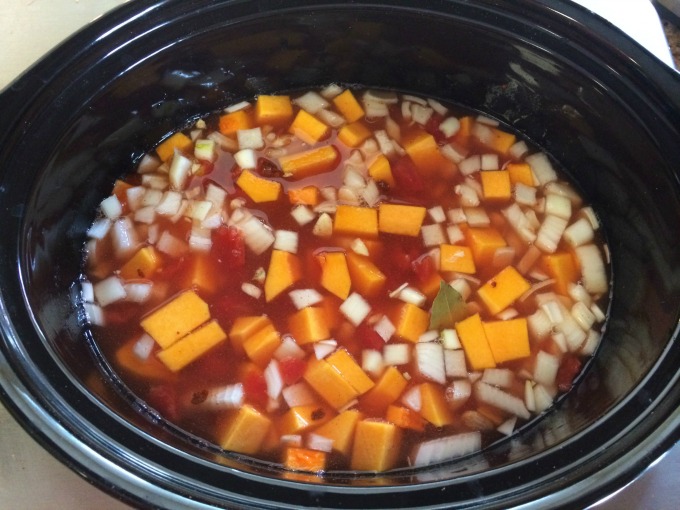 Cover that and let it do it's magic for four to six hours.  In the last half hour add quinoa.  I used organic red quinoa from Trader Joe's.  When it's done you will have a hearty, healthy and filling soup.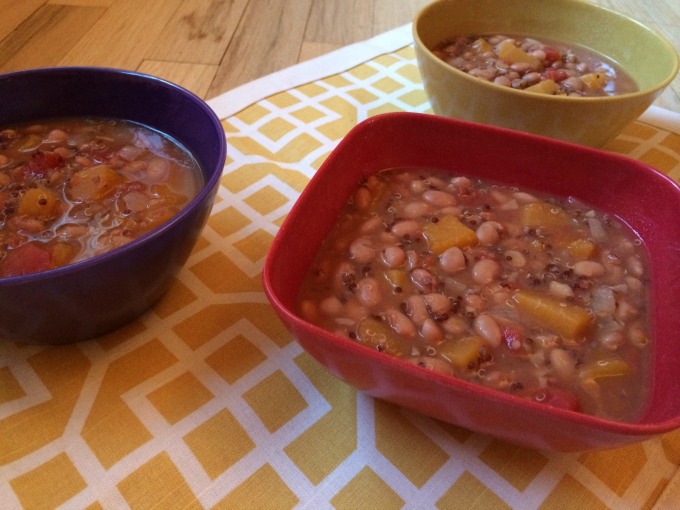 My kids love soup and watching them put quinoa and beans in their mouths never gets old.  This is a definite winner with the four year-old crowd in my house.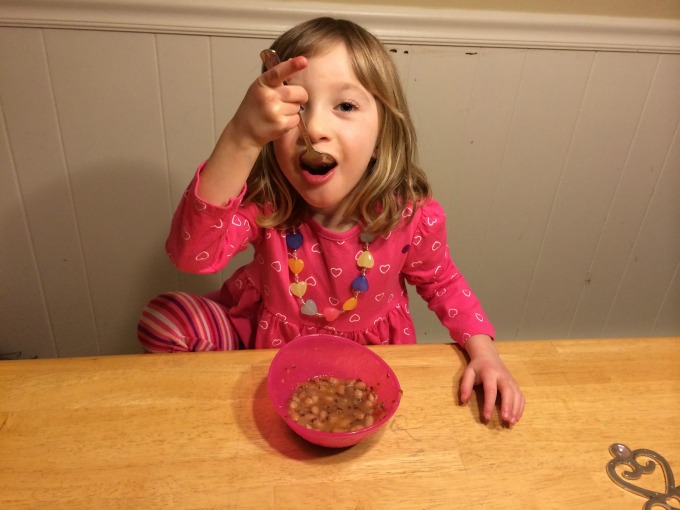 Embrace what's left of winter with this hearty soup.  Enjoy!

Quinoa, Squash and Bean Soup
Ingredients
1 lb dried pinto beans, soaked overnight or for at least 6 hours
1 medium onion, chopped
4 cloves garlic, minced
3 cups winter squash, cubed
1 bay leaf
1 tablespoon sweet paprika
1 tablespoon salt
1 14 oz can diced tomatoes with juice
6 cups liquid (I used 2 cups low-sodium vegetable broth plus 4 cups water, any combination will do)
½ cup quinoa (I used red quinoa)
salt and pepper to taste
optional: chopped parsley or chopped basil (I left this out because my daughter doesn't like the "green things")
Instructions
Place the beans, onion, garlic, squash, 1 tablespoon salt, paprika, bay leaf, tomatoes and liquid in a slow cooker. Cover and cook on low for 4-6 hours. Each slow cooker is different so check the beans for softness after 4 hours. For the last half hour add ½ cup quinoa. Stir and cover again. Add salt and pepper to taste and fresh herbs if using.
Notes
The longer this soup sits, the thicker it will get.

It freezes perfectly.

Recipe adapted from NY Times