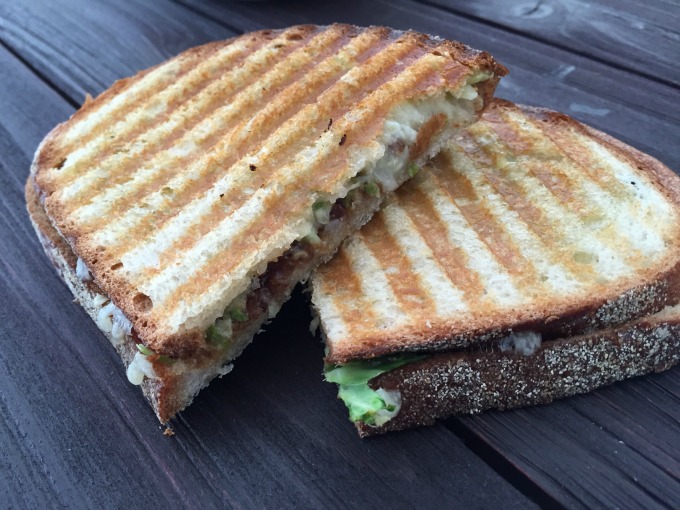 Do you have a panini maker?  If not, put it on your wish list for the holidays.  It's one of those things that I wasn't sure about adding to our wedding registry and almost 10 years later, it still gets used at least a few times a month.  Now that it's getting chillier, I've been making a big batch of soup every week and my favorite thing to pair with soup is a panini sandwich.  I get inspiration everywhere for flavor combinations and this most recent creation started with a trip to Trader Joe's.  I saw fig butter and knew I had to buy it.  I wasn't sure exactly what I was going to do with it, but I knew it would involve a panini.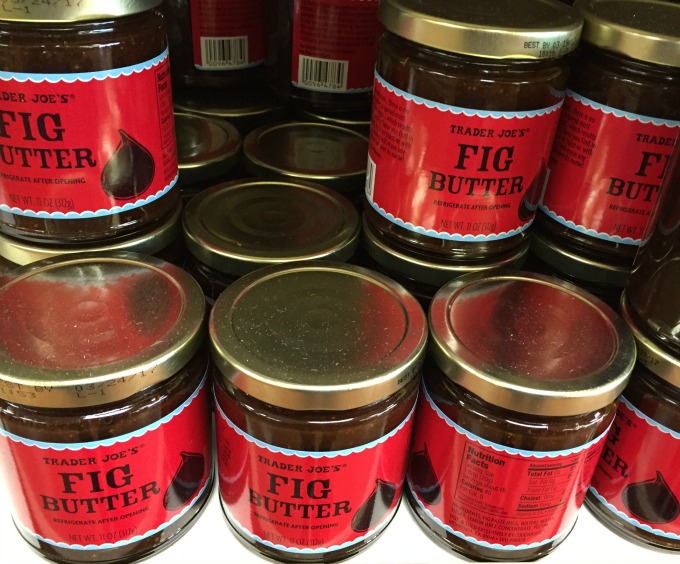 While I was there I also picked up some of my favorite cheese, manchego.  Whenever I'm at a tapas restaurant and see manchego as a small plate, I have to get it.  It's just so good.  I shredded the cheese and then some brussels sprouts.  To the brussels sprouts I added some lemon and olive oil so they weren't too dry.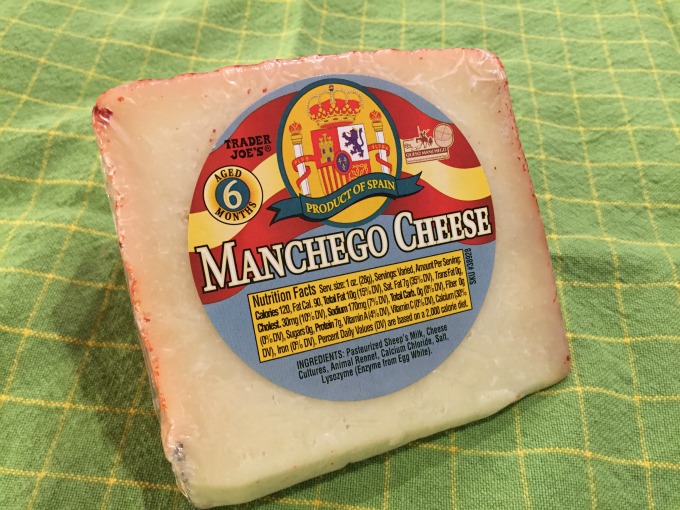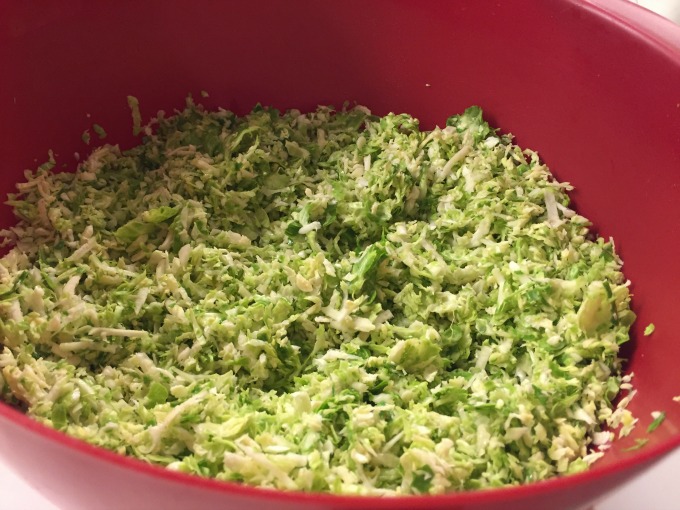 Next I assembled my ingredients: bread, olive oil for brushing, fig butter, shredded brussels sprouts and shredded cheese.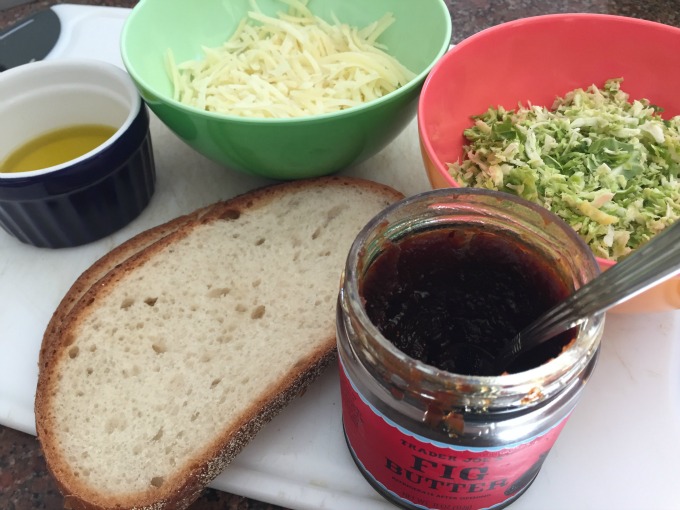 Brush the outside of your bread with oil and then layer on fig butter, brussels sprouts and cheese.  Put that in the panini maker set to a medium heat for a few minutes until the cheese has melted and the outside is crispy.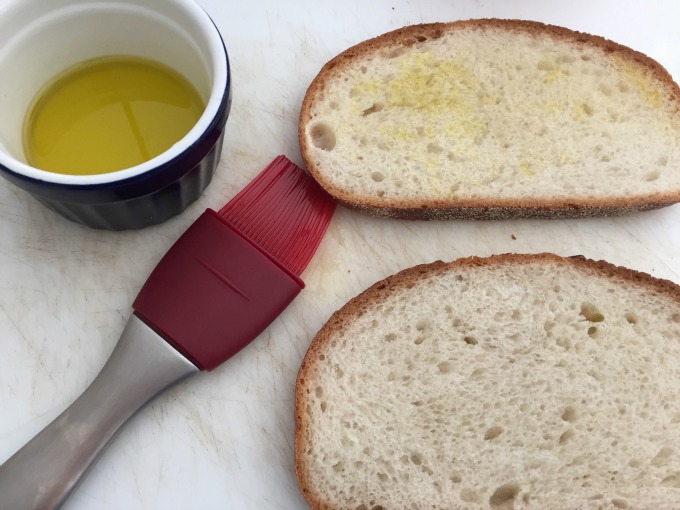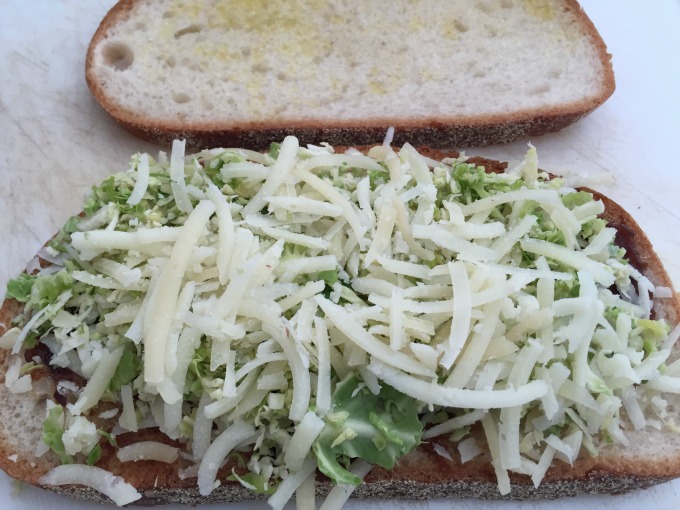 I paired this panini with tomato basil soup and it was heavenly.  Do you ever know you are going to love something before you even take a bite?  That's how I felt about this panini and it was truly perfect!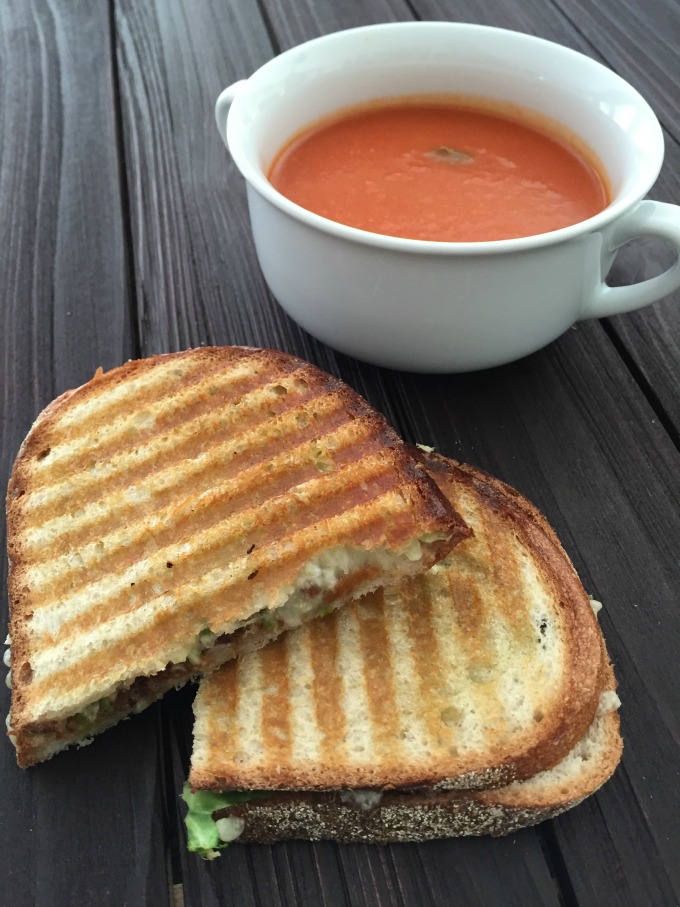 Fig, Brussels Sprouts and Manchego Panini
Ingredients
8 slices Italian bread
1 tablespoon olive oil plus more for brushing bread
2 cups shredded brussels sprouts
juice from ½ lemon
1 cup fig butter or fig jam
2 cups shredded manchego cheese
Instructions
Set panini maker to medium heat. Toss brussels sprouts with 1 tablespoon olive oil and lemon juice. Brush 1 side of 2 pieces of bread. On 1 piece of bread spread 1 tablespoon fig butter. Top with 2 tablespoons brussels sprouts and 2 tablespoons of cheese. Top with another piece of bread and put in panini maker for about 3 minutes or until cheese is melted and outside is crisp. Repeat with remaining bread to make a total of 4 sandwiches.