I have limited space in my kitchen so appliances have to really earn their keep to stay on the counter rather than getting tucked away in a cabinet.  This honor goes to appliances that get used often enough that I want to have them at my fingertips.  This special space is reserved for my food processor, blender, stand mixer and juicer.  Yes, that's right, my juicer has a special place on my counter.  I use it weekly so it's front and center.
I became interested in juicing when I was first diagnosed with ulcerative colitis over fifteen years ago.  I could not tolerate raw vegetables but was able to tolerate juice.  I still enjoy it all these years later and now even more so that I have kids.  You don't need a fancy juicer.  Here is the one I have that works great and is less than $50.
I do not keep store-bought juice in my house.  We make our own juice and here is why I love doing it:
It's better for you than anything you can buy from a store shelf.  Even if you are buying organic juice at the store, it still has additives to make it shelf-stable that you just don't need.
I have written about how much I love my weekly delivery of Door to Door Organics.  If I have vegetables that I didn't use or are starting to wilt, they get juiced.  It's a fantastic way to use up produce.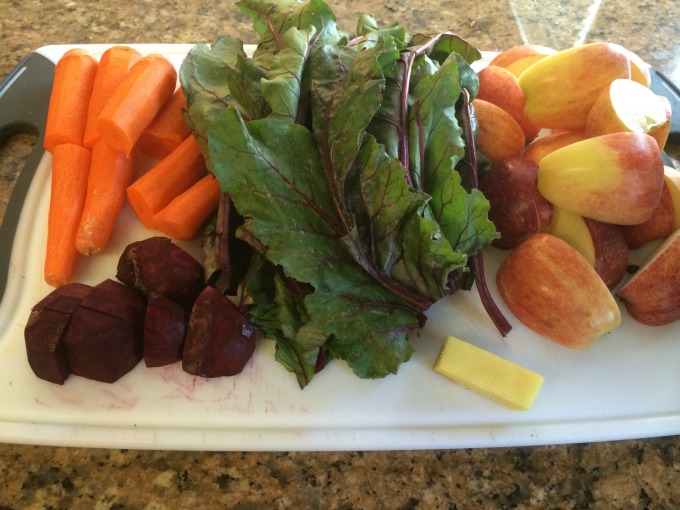 My kids will snack on whatever is about to go in the juicer.  They love to help me juice and I'm happy to see them munching on fresh fruits and vegetables.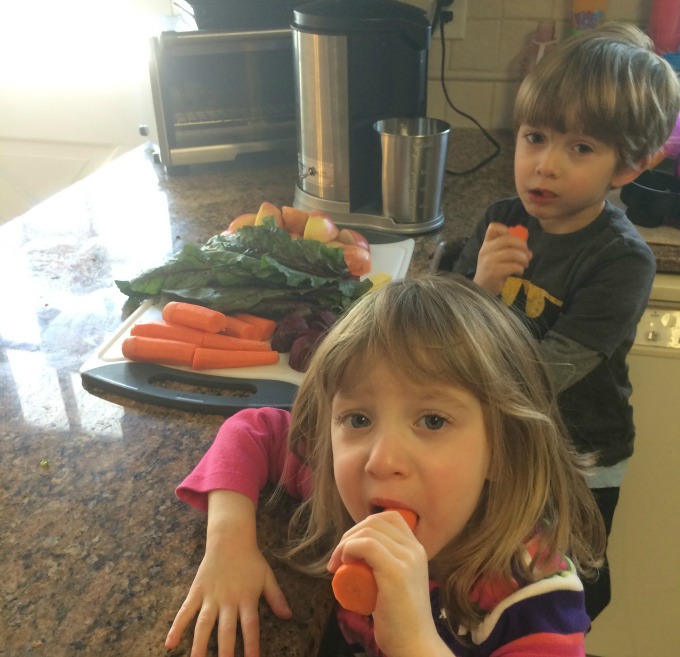 It's an activity!  People always say to me, "the days are long but the years are short".  Yes, this is true, but sometimes days with four year-old twins are endless, especially in winter.  Juicing can easily take up a half hour and if you have small kids and are looking to fill the hours, this is really helpful.
It tastes really good.  Juice is not only for my kids.  My husband and I drink it too.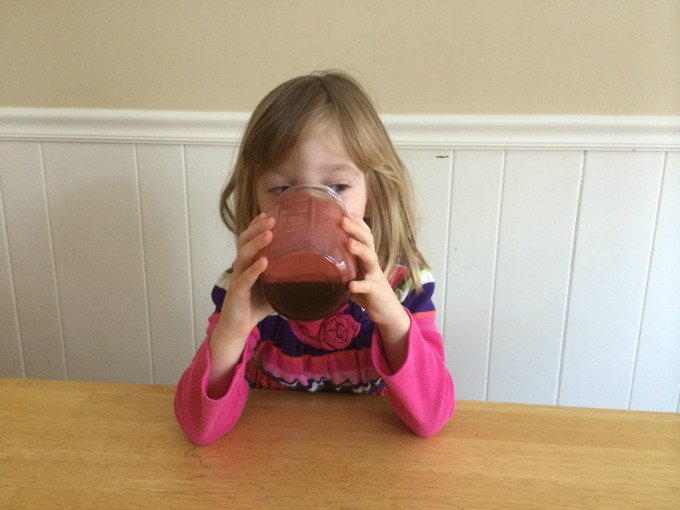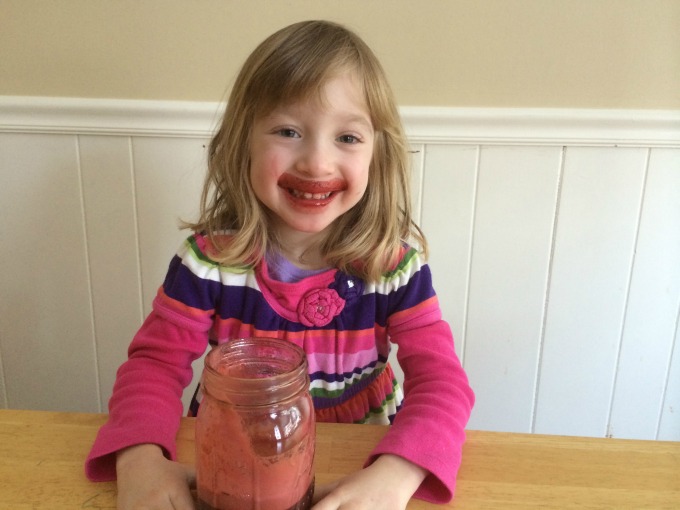 I put practically anything in the juicer.  Here is the recipe for one that I threw together last week that was excellent.
If you make your own juice, what are your favorite flavor combinations?
Beet, Carrot, Apple & Ginger Juice
Ingredients
1 beet, peeled and cut into chunks
1 bunch of beet greens
2 inch piece of fresh ginger, peeled
3 carrots, peeled and cut into 2 inch pieces
4 apples, peeled and cut into chunks
Instructions
Put all fruits and vegetables through juicer. Stir and enjoy.
Notes
Fresh juice will keep in the refrigerator for up to three days.