Tofu gets a bad rap and I'm not sure why.  It's bean curd that is low in calories and high in protein.  It is extremely versatile and comes in many different forms.  The soft or silken tofu can be a wonderful substitute for ricotta cheese in cheesecake recipes.  Firm tofu is great in stir-fries as a substitute for meat.  If you have an aversion to tofu but have never tried it, I encourage you to give it a chance.
Stir-fries are quick and easy dishes.  They take a bit of prep to get all of your ingredients organized, but once you do, it comes together quickly.  For this dish I started by combining all the sauce ingredients in a saucepan.  Red curry paste can add a lot of heat.  I don't like too much spice in my food so I used two tablespoons of it.  If you like more heat, add more red curry paste.  Once the sauce cooks for a few minutes, set it aside to cool and it will continue to thicken.  You could really stop cooking at this point because the sauce is so unbelievably good.  You will have a good amount left over and it is great as a salad dressing as well.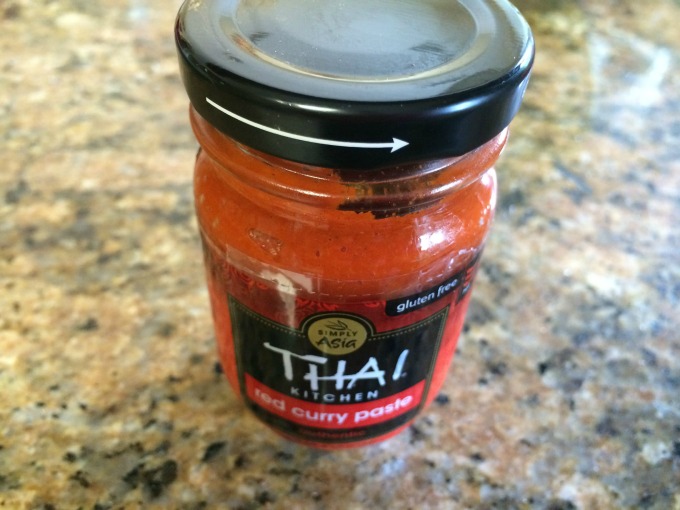 Next you cook your rice.  Coconut rice takes ordinary rice and makes it extraordinary.  It's so simple.  Typically rice is cooked at a 2:1 ratio of liquid to rice.  I use one cup of water and one cup of coconut milk with one cup of rice.  This cooks up quickly and then gets set aside.
Now you are ready for your tofu which has been drained and cut into chunks.  You want to use firm or extra-firm tofu.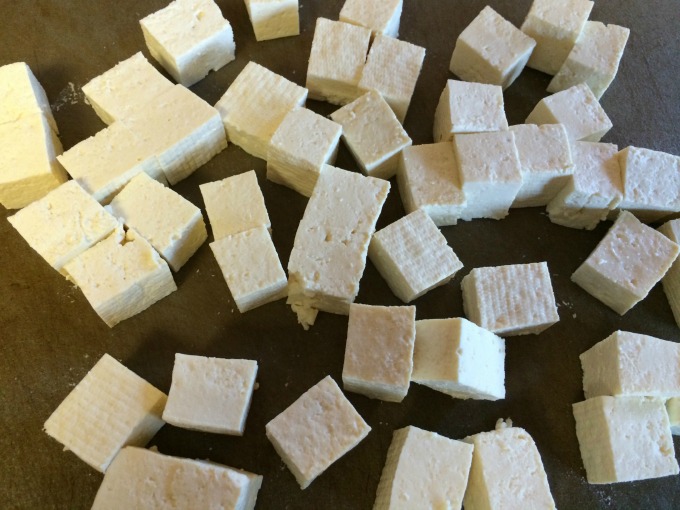 Make sure your oil is really hot and then cook the tofu until it is browned on all sides.  I like to use a light oil like grapeseed oil.  Once the tofu is browned, remove it from the pan and set it aside.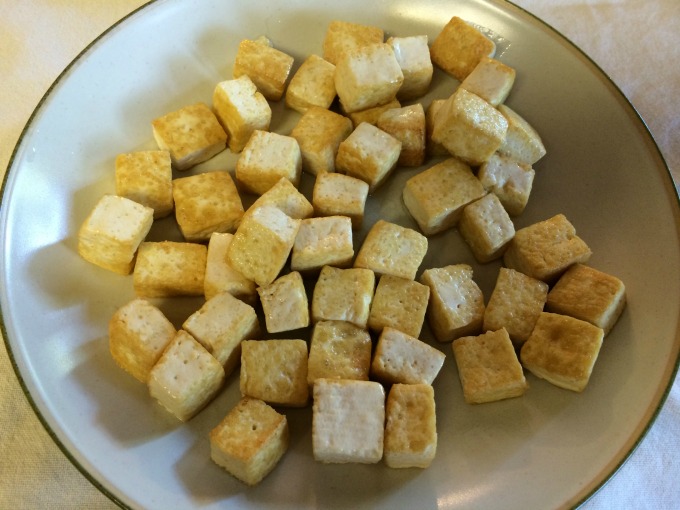 Now you are ready for your vegetables.  I received the most beautiful baby broccoli from Door to Door Organics which was the basis for this dish.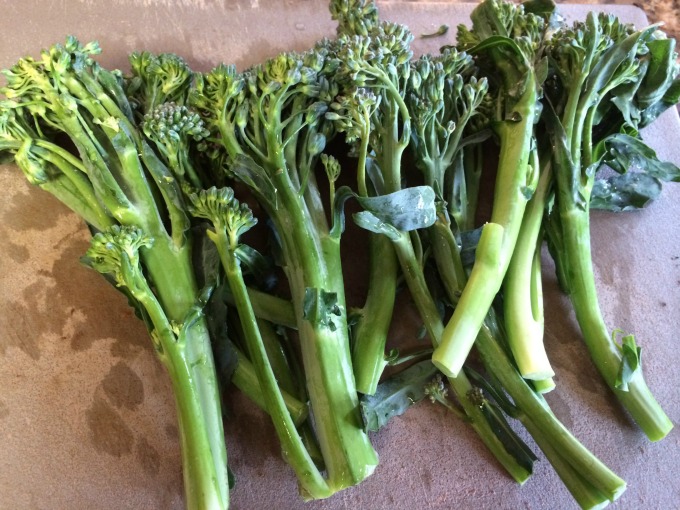 In addition to broccoli I cooked mushrooms, carrots, zucchini and sugar snap peas.  Cook the vegetables until they reach your desired level of tenderness.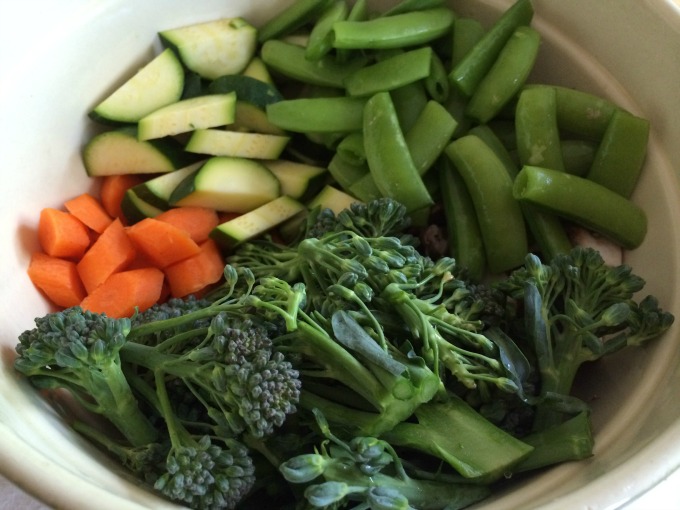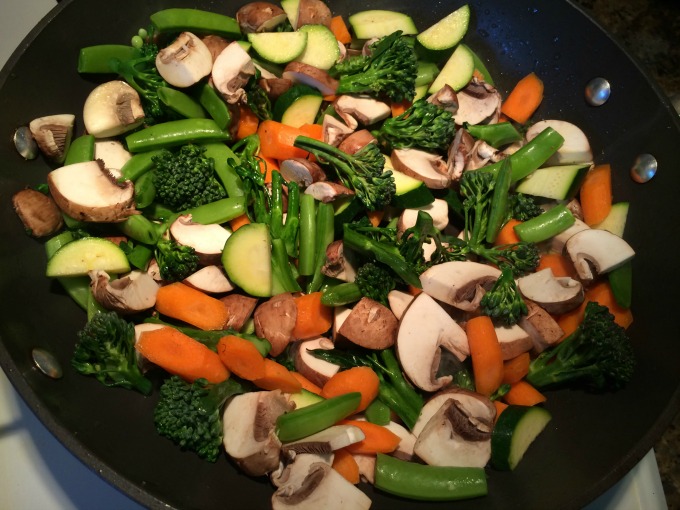 Once your vegetables are done cooking, add the tofu back into the pan and toss it all together.  Serve the tofu and vegetables with the coconut rice and sauce.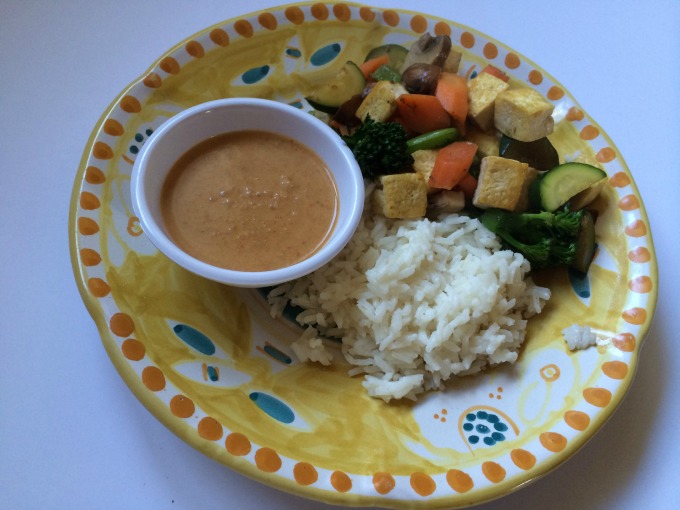 I tend to make stir-fries on Mondays.  Weekends are sometimes not the cleanest of eating days and sometimes you just need a big healthy bowl of veggies.

Stir-Fried Tofu and Vegetables with Thai Peanut Sauce
Ingredients
1 14 oz can light coconut milk
2-4 tablespoons red curry paste, depending on how spicy you want it
1 cup creamy natural peanut butter
3 tablespoons low-sodium soy sauce
¼ cup honey
2 tablespoons rice vinegar
½ cup water
1 teaspoon sesame oil
1 package of extra-firm tofu
1 tablespoon grapeseed or light oil
assortment of vegetables, chopped uniformly in size (I used baby broccoli, carrots, sugar snap peas and zucchini)
1 cup long grain white rice
1 cup light coconut milk
1 cup water
Instructions
Whisk together sauce ingredients (coconut milk through sesame oil) in a pan and bring to a simmer. Cook, stirring often so it doesn't scorch, for 2-3 minutes. Remove from heat and let cool slightly. As it cools, it will continue to thicken.
To make rice bring 1 cup coconut milk and water to a boil. Stir in rice. Cover and reduce to a simmer. Let cook for 15 minutes until all liquid absorbed.
Drain tofu and wrap block in paper towels. Place wrapped tofu on a plate and lay something heavy on top, like a cookbook, for 5 minutes. Unwrap and cut into 1 inch pieces.
Heat oil in wok or nonstick skillet over high heat. Add tofu. When it starts to brown, flip so that all sides brown, about 5 to 7 minutes. Remove tofu to a plate with a slotted spoon. Add vegetables and cook until desired level of tenderness, I cook mine for about 7 minutes. Add tofu back to pan.
Serve vegetables over rice. Pour sauce over rice and vegetable mixture or serve on side.
Notes
Recipe for Thai Peanut Sauce adapted from Mel's Kitchen Cafe.