My twins were born at 30 weeks.  At 4 now, they are healthy, thriving children.  The first months of their lives were fragile and scary.  They spent 6 weeks in the NICU getting exceptional care.  Over the past few years my family has gotten involved with the March of Dimes which provides support to moms during their pregnancy and to babies.  Last weekend I organized a fundraiser for the March of Dimes at our local gymnastics facility called Bright Stars.  Bright Stars generously donated all of the proceeds from the play session to the March of Dimes which I was thrilled about.  I wanted to have a bake sale at the event and brainstormed what would be good for an early Sunday morning and appeal to both parents and children alike.  There is a recipe for strawberry muffins that I have been making for years and I knew it was exactly what I was looking for.
You start by combining dry ingredients of flour, sugar, baking powder, salt and cinnamon.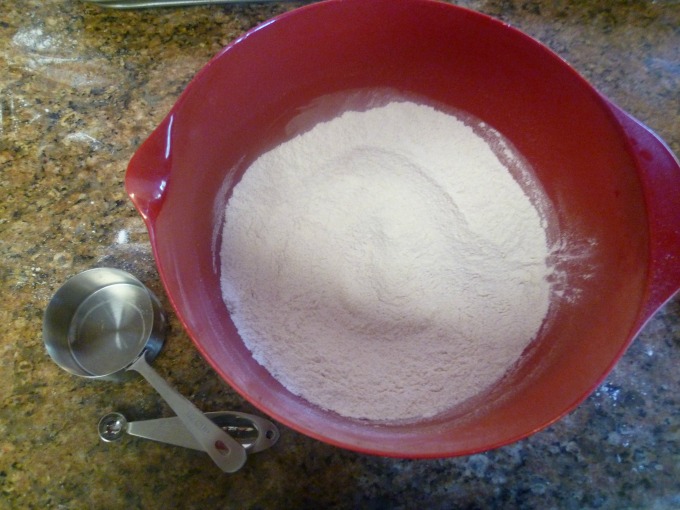 Next you combine your wet ingredients of milk, butter, yogurt and egg.  Once that is mixed together you add it to the dry ingredients.  The batter will be thick, almost like a dough.  You add a teaspoon of the batter to each muffin cup and then top each with a spoonful of jam.  My favorite is Bonne Maman Strawberry Preserves so that is what I used.
Top each muffin with another spoonful of the batter and then sprinkle them with cinnamon sugar.  They get baked for 15-17 minutes.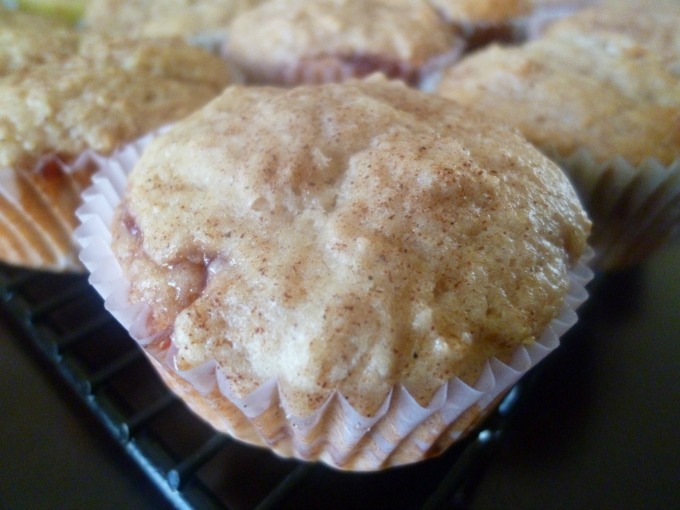 These muffins are heavenly.  They are like a jelly doughnut without the guilt.  I made a lot of them.  I mean a lot.  But I didn't mind because they are quick to make.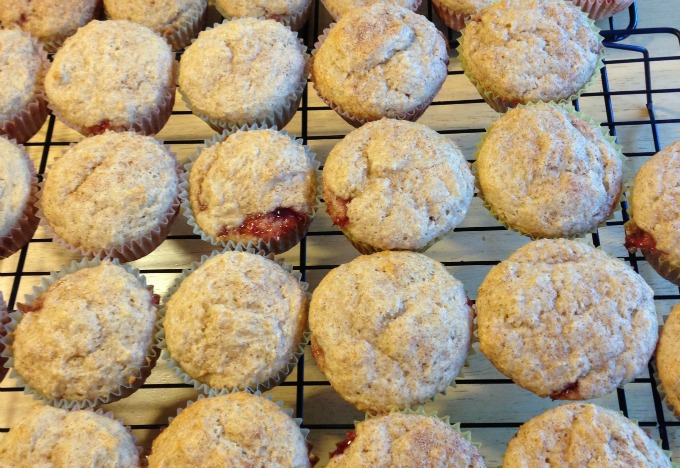 They were a big hit at the bake sale and helped to raise money for the March of Dimes.  My children helped sell the muffins which warmed my heart.  The next time you need a muffin recipe for a brunch or bake sale, this should be your go to recipe!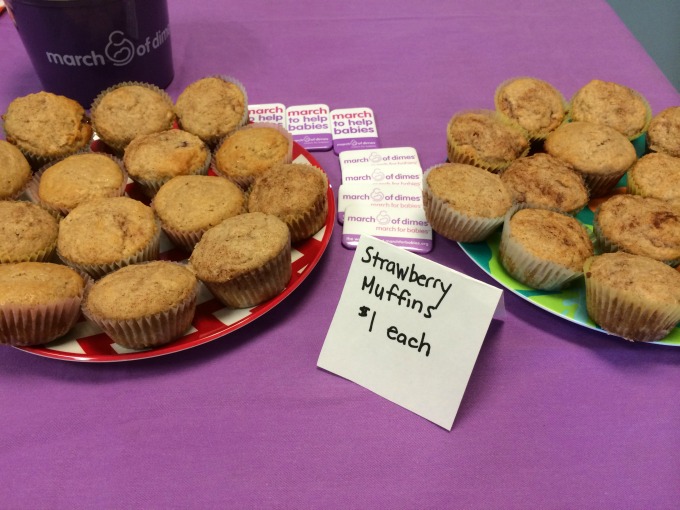 Strawberry Muffins
Ingredients
1.5 cups all-purpose flour
½ cup sugar
2.5 teaspoons baking powder
¼ teaspoon salt
1 teaspoon cinnamon
⅔ cup vanilla yogurt (I used Stonyfield fat-free)
¼ cup butter, melted
3 tablespoons milk (I used 1 %)
1 egg, lightly beaten
¼ cup strawberry jam
1 tablespoon cinnamon sugar
Instructions
Preheat oven to 375.
Lightly spoon flour into dry measuring cups and level with a knife. Combine flour and next 4 ingredients (though cinnamon) in a large bowl, stirring with a whisk. Make well in center of flour mixture. Combine yogurt, butter, milk and egg in a bowl, stirring well with whisk. Add yogurt mixture to flour mixture, stirring just until moist. Will be a thick mixture.
Place 12 liners in a muffin tin. Coat liners with cooking spray. Spoon 1 tablespoon of batter into each linter. Top each with 1 teaspoon jam. Top evenly with remaining batter. Sprinkle cinnamon sugar on top. Cook for 15-18 minutes or until wooden toothpick inserted come out clean. Cool in pan on wire rack for 15 minutes. Remove from pan and place on wire rack.
Notes
Makes 12 muffins.
Recipe adapted from Cooking Light