We are very active with our four year-old twins.  We have exposed them to a wide variety of activities including skiing, camping, kayaking and biking.  They are up for any adventure which is so much fun as a family.  This past weekend we took them rock climbing in the Gunks, a stunningly beautiful area of New Paltz, New York.  We have enjoyed indoor rock climbing with them but this was our first outdoor rock climbing adventure.  Since we were going to be outside and climbing all day I needed to pack lunch and snacks.  I've been playing around with a granola bar recipe for a few weeks.  After many batches I finally got it right and it was the perfect snack for our day.
There are endless ways to make granola bars.  You have to pick a flavor combination that you like.  I went with dark chocolate, dried cherries and pumpkin seeds.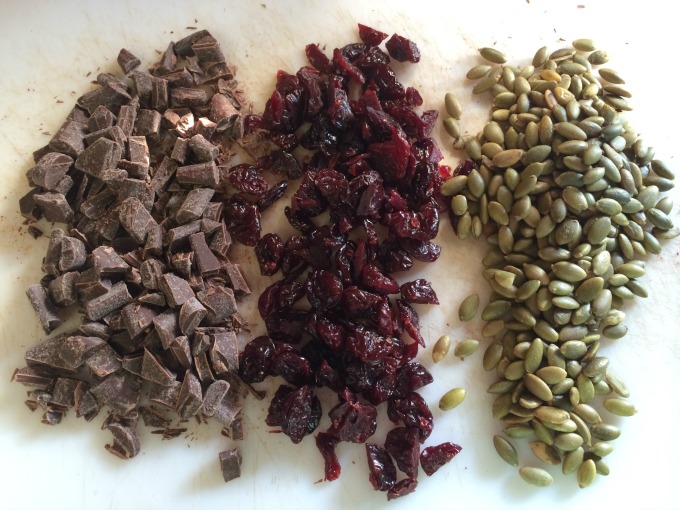 I added that to oats, rice cereal and ground flax seed.  Next you need a binder and for this I combined peanut butter with honey.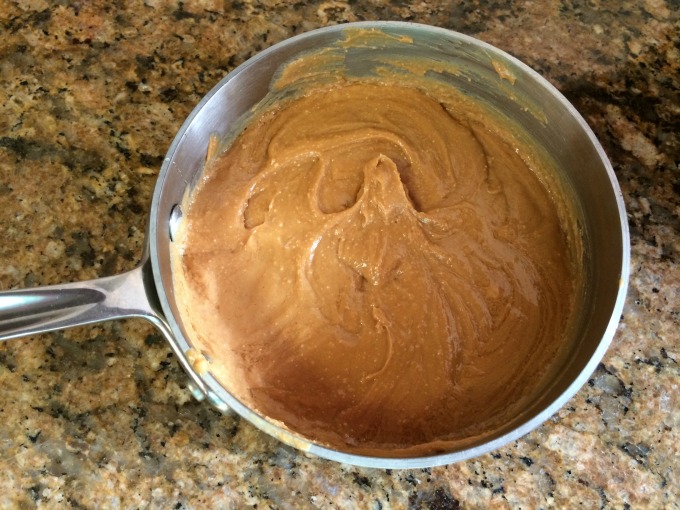 After combining the peanut butter and oats mixtures, you pour that into a parchment-lined pan and let it chill in the refrigerator for an hour.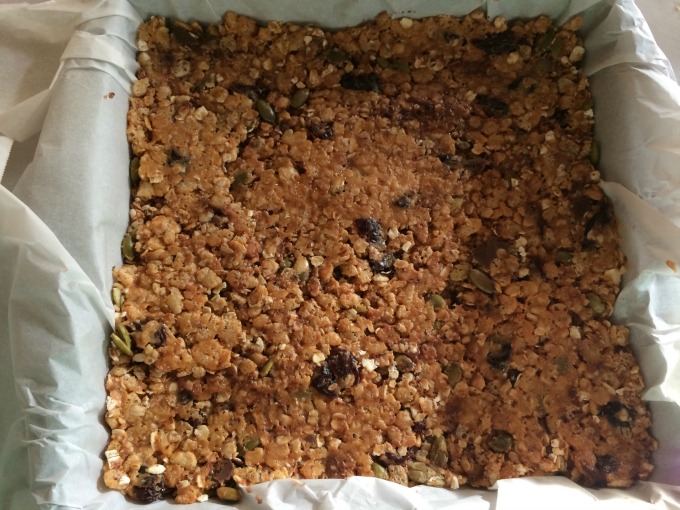 Then you are ready to slice them up into bars.  They hold together nicely and have a perfect balance of sweet and salty which I always crave as an energy-boosting snack.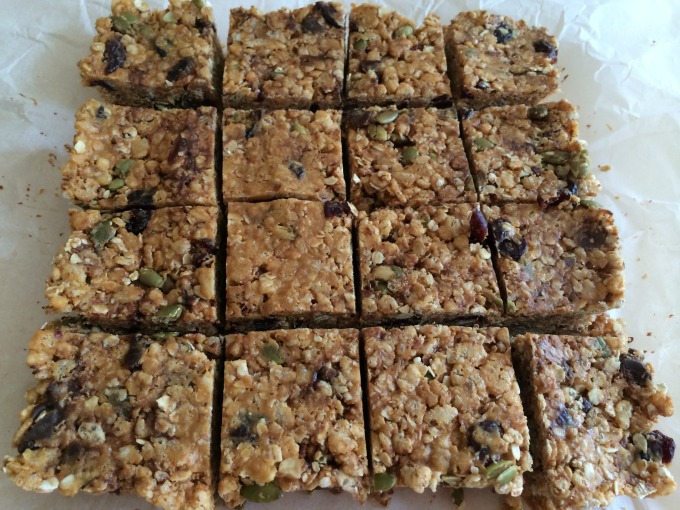 To say that we had fun would be an understatement.  We climbed with the Eastern Mountain Sports Climbing School (no affiliation).  Our amazing guide, Patty, found us the perfect spot in the Gunks and we had such a fun day of rock climbing.  The twins loved it and my daughter especially, climbed effortlessly to the top repeatedly.  And yes, even I climbed to the top.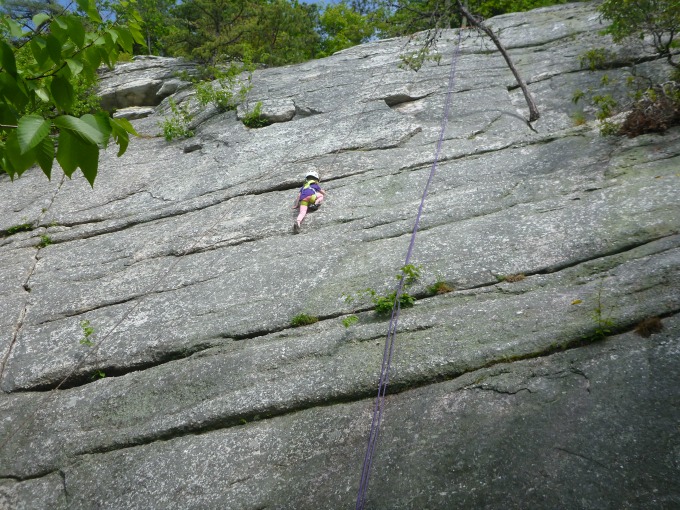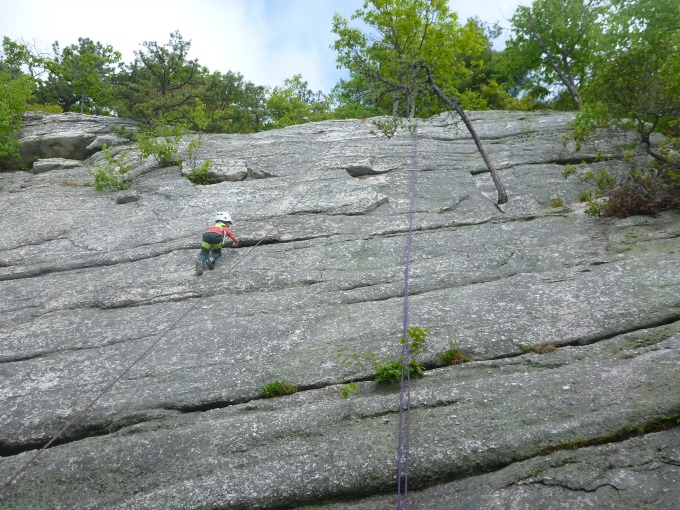 We used a lot of energy doing all of that climbing and my granola bars were the perfect snack to help us re-fuel.  The next time you head out for some fun adventures, whip up a batch of these easy and healthy granola bars.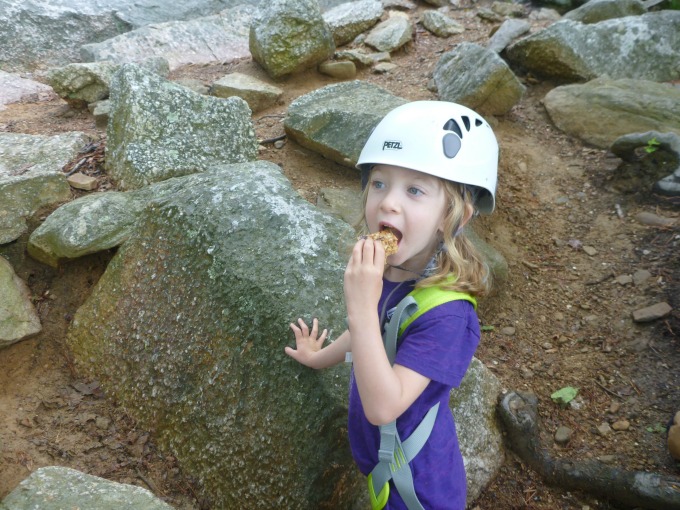 Chocolate, Cherry, Pumpkin Seed Granola Bars
Ingredients
3 cups rice cereal
1 cup quick oats
1 tablespoon ground flaxseed
½ cup chopped dark chocolate
½ cup chopped dried cherries
½ cup roasted pumpkin seeds (pepitas)
1 cup creamy all-natural peanut butter
½ cup honey
Instructions
Combine rice cereal through pumpkin seeds in a bowl.
In a small saucepan heat peanut butter and honey over medium-low heat for about 5 minutes or until smooth and creamy. Pour peanut butter mixture into bowl with rice cereal mixture and stir until completely combined.
Line a 9x9 baking pan with parchment paper and pour granola mixture into pan, patting down with back of spoon or hands. Chill in refrigerator for about an hour. Remove from refrigerator. Lift parchment paper out of pan and cut into squares.