When thinking of a tagline for my blog I played around with a bunch and eventually came up with Vegging at the Shore: Cooking with and for Kids. While this blog obviously focuses on food, I also want to highlight the importance of bringing kids into the kitchen to participate in the cooking process. I have also found that having my kids in the kitchen has made them more aware of food safety and it has encouraged them to learn valuable life skills such as how to prepare food that is safe for them to eat. However, there are moments when cooking with kids where I would advise you to take extra care. For example, if you were cooking over a barbecue then because of the open flame you might want to protect your hands and theirs, to teach them that it is important to keep yourself protected around open flames.
From an early age I have encouraged my kids to cook with me. It helps them understand where the food on our table comes from, and I often teach them some knowledge that you're able to find in PreparedCooks.com articles, for example. Teaching them about different food storage necessities, different info about raw and cooked foods, etc The more they know, I have found that it makes them more willing to try foods. We share many special moments in the kitchen and there are tons of lessons to be taught there. The kitchen can feel like a dangerous place for children with hot ovens and sharp knives, but it's an amazing place to spend time together.
Here are just some of the ways my kids help me in the kitchen:
They have their own rolling pins which are perfect for small hands. They can use them to roll out pie dough, cookie dough or pizza dough.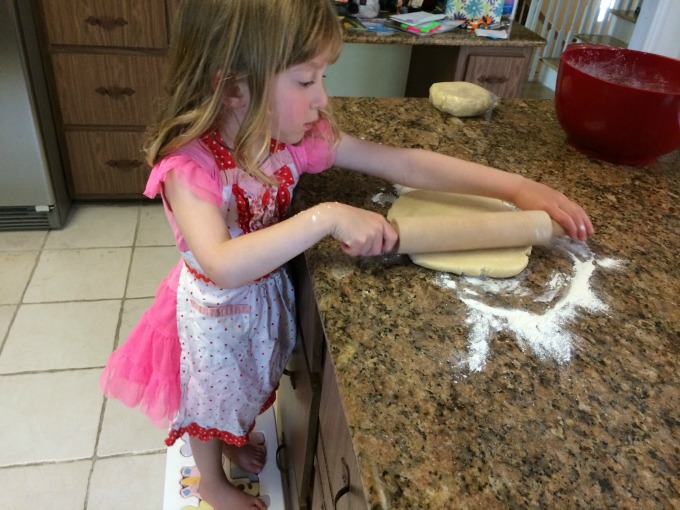 Using the salad spinner is one of my son's favorite activities in the kitchen. He loves to see how much water has accumulated in the bottom and then starts chomping on raw kale which is a beautiful sight.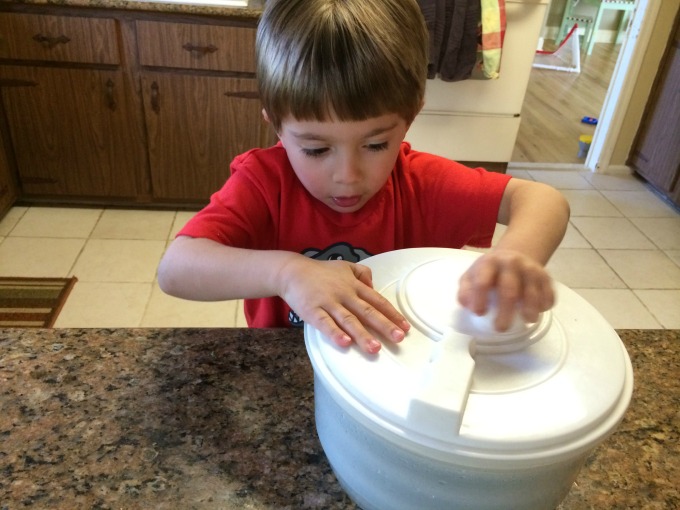 Mixing ingredients using a whisk is always fun.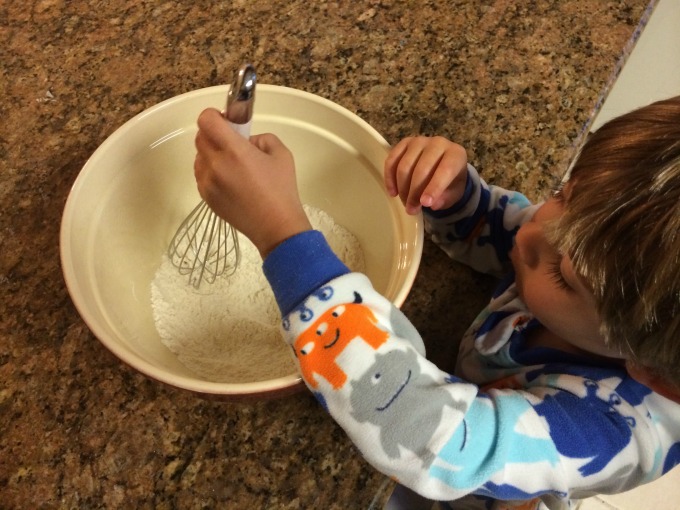 My son loves to help me knead dough which comes in handy for our weekly pizza night.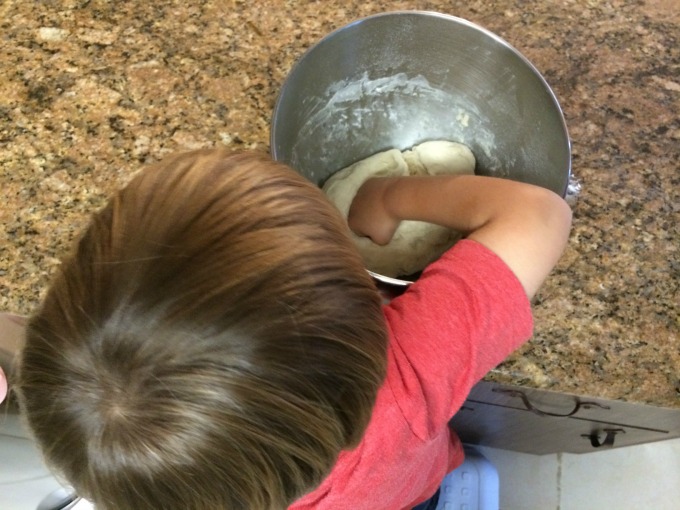 The Cuisinart Smart Stick is great when you don't want to clean a big processor. My son loves to hold the button and watch the mixture come together. In this picture we were making salad dressing.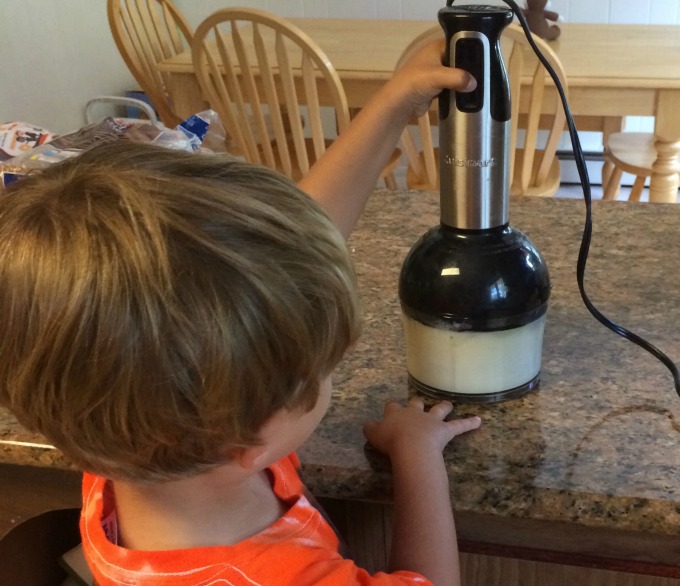 Sometimes you need the big food processor, like for making hummus. My daughter likes pressing the on or pulse button.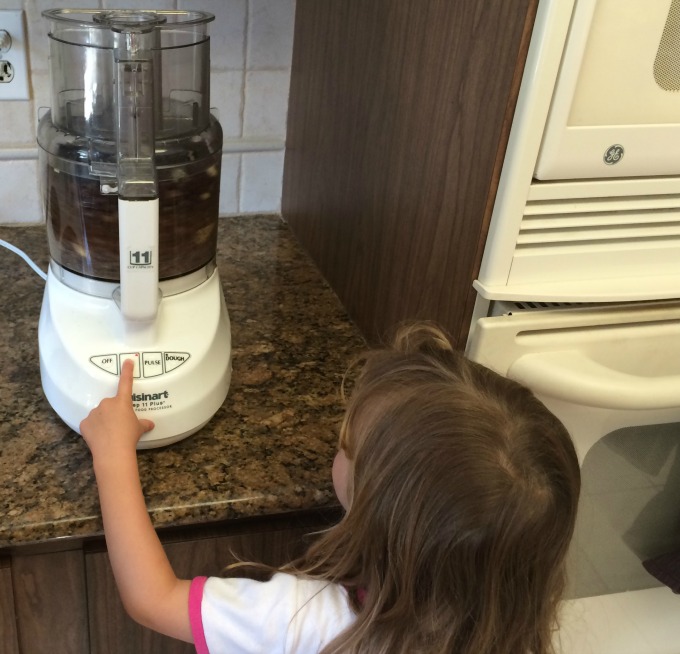 The spiralizer can make any vegetable appealing to the younger crowd. Here we made cucumber noodles which were intended for a salad but never made it to the salad bowl.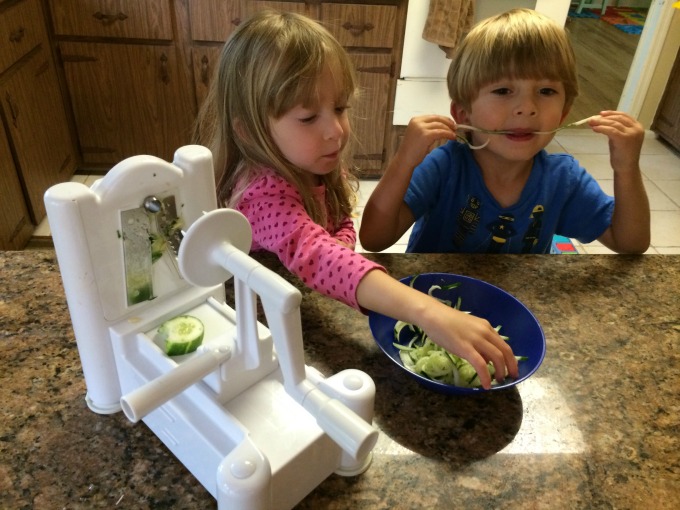 Popsicles are a huge favorite in my house. My kids like to help fill the molds.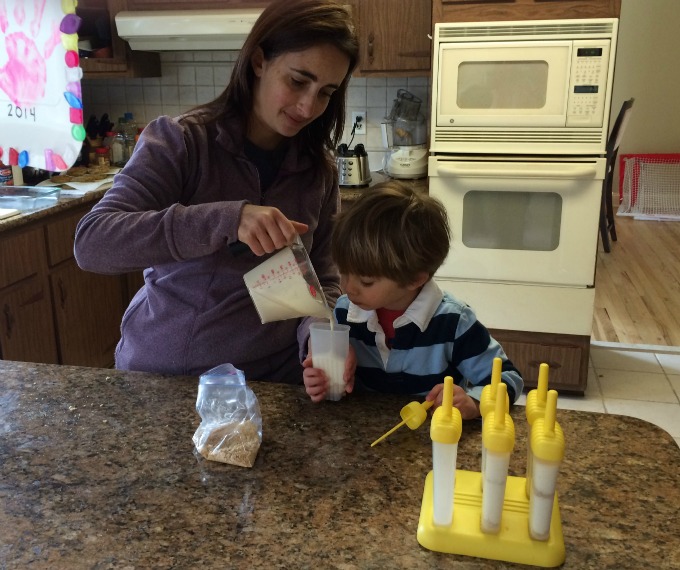 I don't advise giving all kids a heavy mallet to pound things, but in a supervised environment using a meat tenderizer to crush pecans or crackers can be very fun to a four year-old.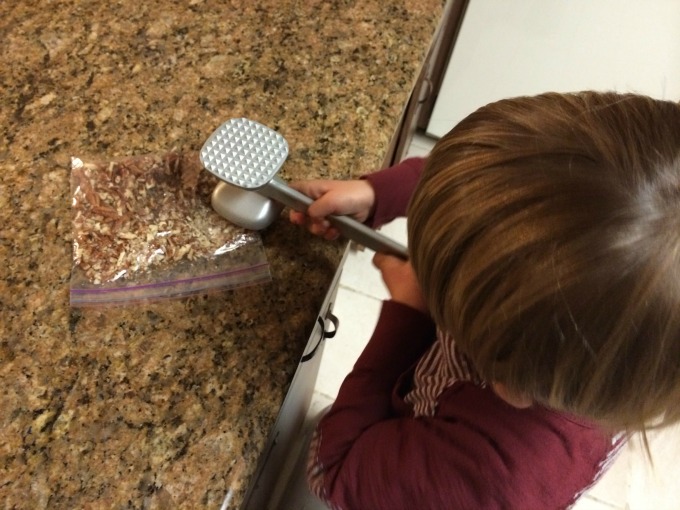 Other tasks kids can help with are:
Making smoothies in the blender. They can add the ingredients as well as press the on/off button.
Using a brush to "paint" oil on bread for paninis or egg wash on baked goods.
Making juice by adding fruits and vegetables to a juicer and pressing the on/off button.
Placing wrappers in muffin tins.
Making mini pizzas and adding toppings.
Using a masher for potatoes or beans.
Using tongs to move food that has been cooled down.
Making shapes using cookie cutters.
Deciding what to make with fruit you gather from fruit-picking (strawberries, apples, blueberries, etc).
There are so many ways to involve kids in the kitchen. My kids love helping me and I'm convinced that it has made them more adventurous eaters. I would love to hear how your kids help in the kitchen!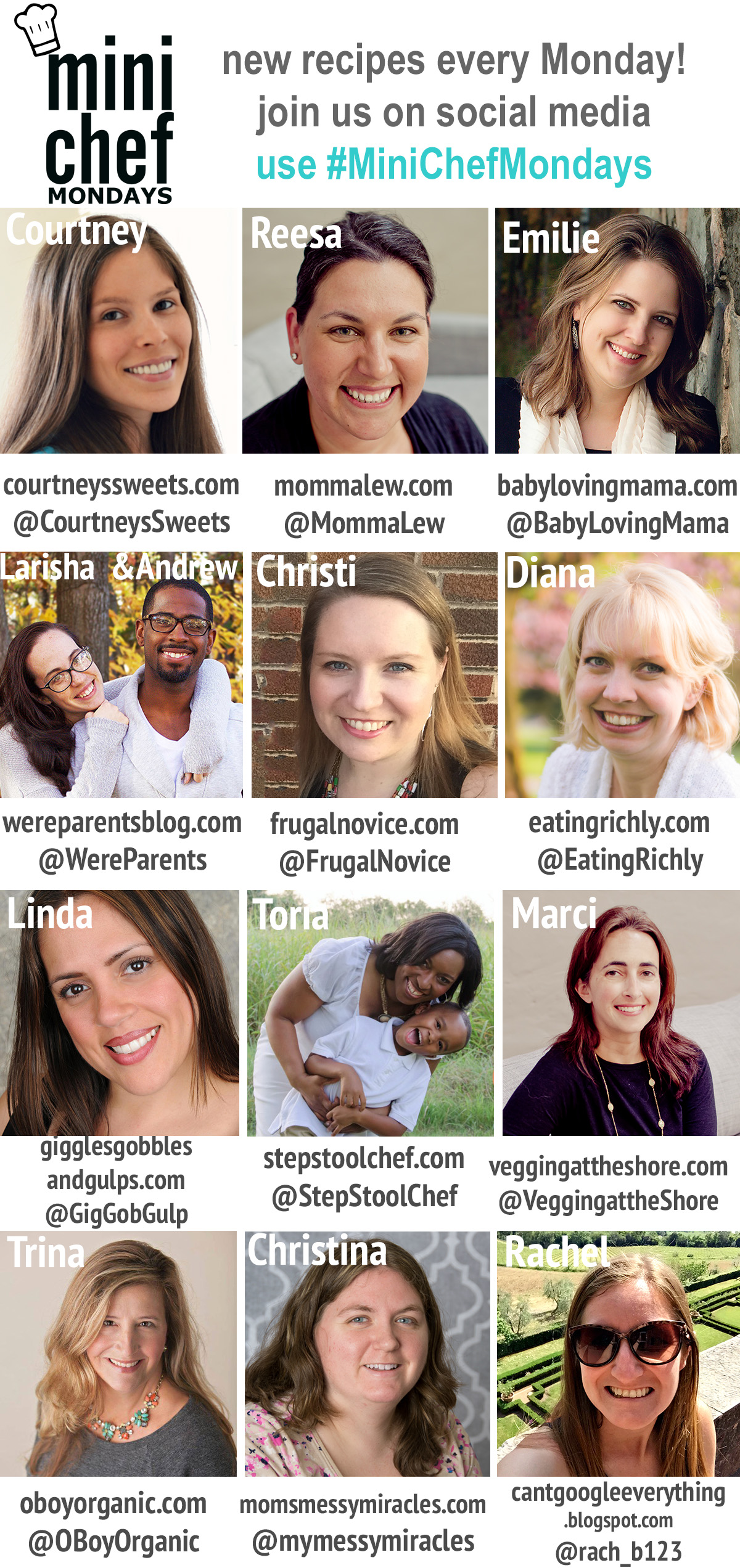 I am hosting Mini Chef Mondays along with 11 fabulous bloggers!
Be sure to check out each of their Mini Chef posts as well. We would love it if you would share your Mini Chef posts with us each week, too! Follow along socially and join in on the fun by using our hashtag #MiniChefMondays to share creations your mini chef created in the kitchen. Additionally, if you have a kid-friendly recipe that kids can easily recreate link up! Dont have a blog? Share the URL of your instagram photo in our linky below.