I turned 40 in December and I'm still getting used to the idea. When the big birthday was approaching my husband asked if I wanted to celebrate with a party or a trip.
Well! If I had chosen a party, he might have planned everything himself, from the venue to the decor, outfits, and theme down to the smallest details. When we last spoke, he was considering purchasing neon signs for a funky party decor from an online store like Neon Mama. I suppose it would have been a lot of fun. But I also wanted to travel. So, out of the two, I decided to do something that would also refresh my soul. I opted for a trip.
So, the next decision was where to go. I wanted something that combined my love of cycling and food. For me, these two are over anything. All the enthusiasts of cycling would definitely resonate with me. Moreover, the range of cycles available these days is so high, that it would be fun trying each one of them from a 29er mountain bike to an e-bike or a hybrid model. In this light, I originally was thinking of Napa or Europe but neither of those was a viable option. Then my husband happened to be looking through a magazine on an airplane and came across an article about a place in South Carolina called Hotel Domestique. I read the article, looked it up online, called them with countless questions, and knew we had found the perfect destination. We booked our trip for June since cycling in December is not optimal, we also opted for a private plane charter company not too dissimilar to Jettly as we realized we'd have all our cycling gear with us, plus it was a nice experience for my 40th to fly on a private flight! Hotel Domestique exceeded my expectations and I can't think of a more perfect place to have celebrated my 40th birthday.
We flew into Greenville, South Carolina on a Friday evening. I asked the hotel for some restaurant recommendations between the airport and hotel. One place they recommended was called High Cotton, a restaurant specializing in Southern cuisine using local and farm fresh ingredients. We had a fantastic meal there that included a goat cheese and strawberry salad,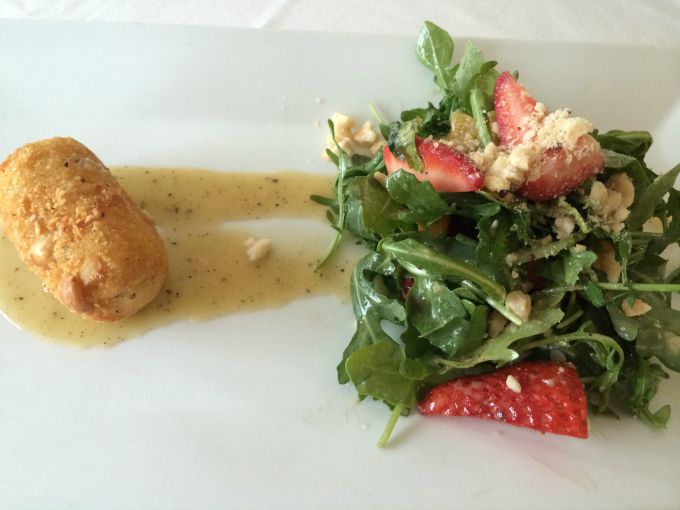 fried okra,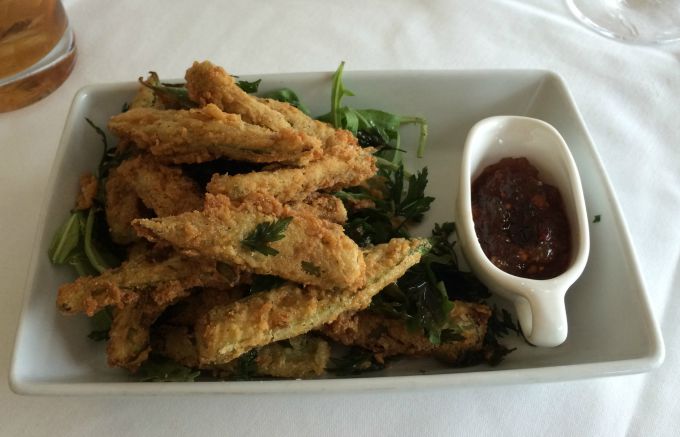 the most perfectly cooked halibut,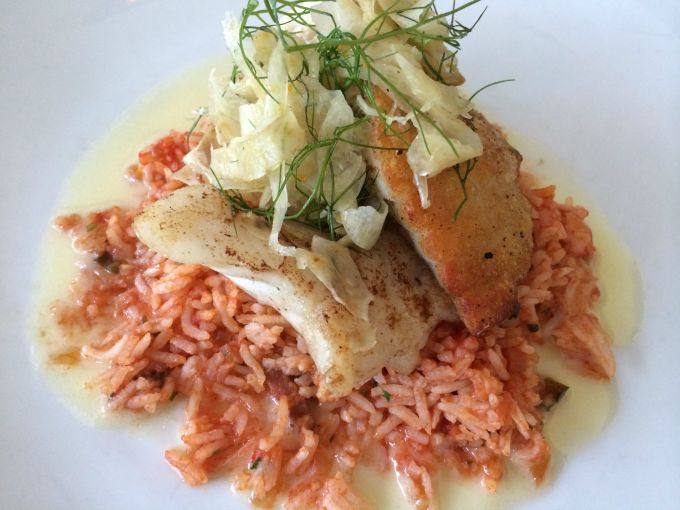 and fantastic peach cobbler made with local peaches.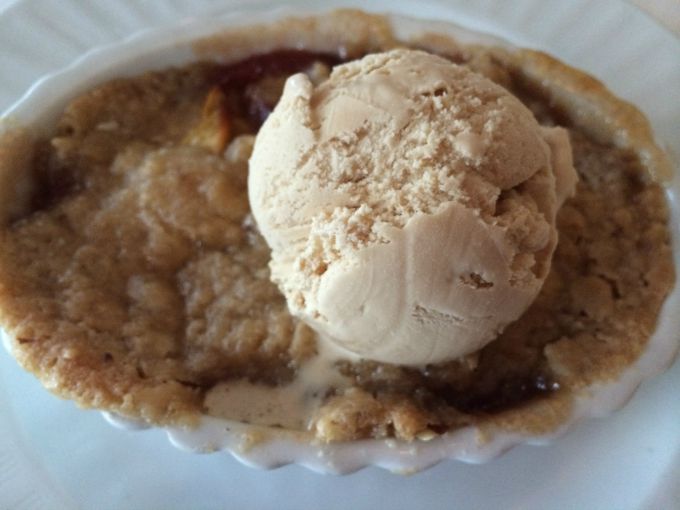 Hotel Domestique is situated in the hills of South Carolina and owned by George Hinacapie, a world-renowned cyclist. It is an exquisitely beautiful farmhouse hotel with thirteen rooms and minimalist, yet chic wall decals and decor. When we entered I instantly fell in love with it. Our room was gorgeous and comfortable.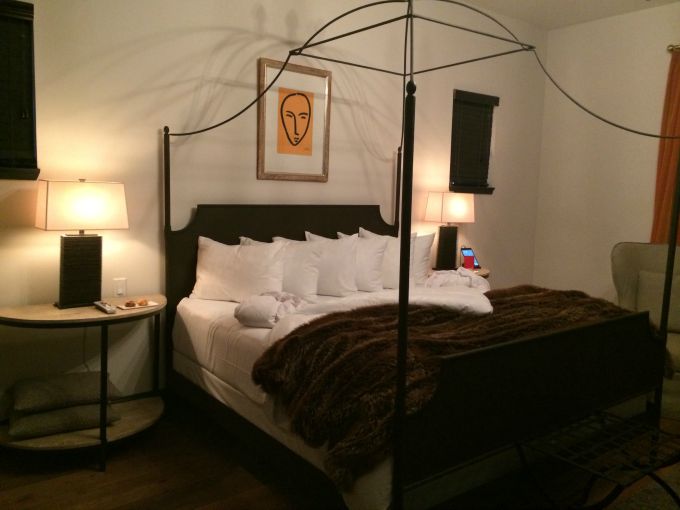 Each night they left fresh pastries in our room. Every hotel should do away with mints and leave these!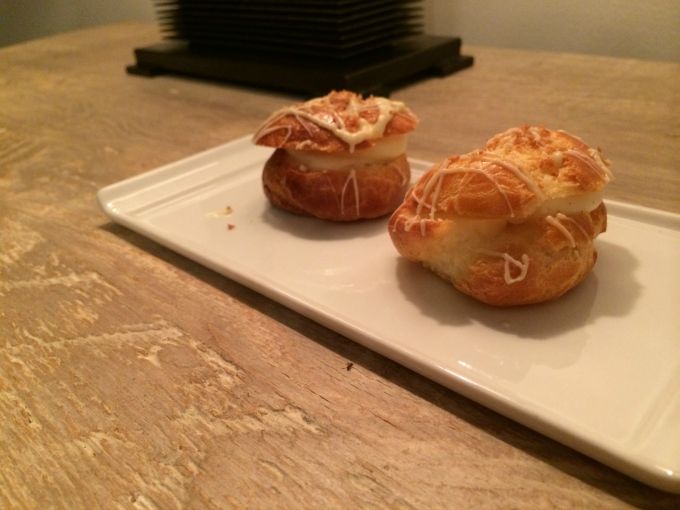 The outside of the hotel is beautiful. It's too bad that I'm already married because this would be the most perfect setting to get engaged or have a wedding!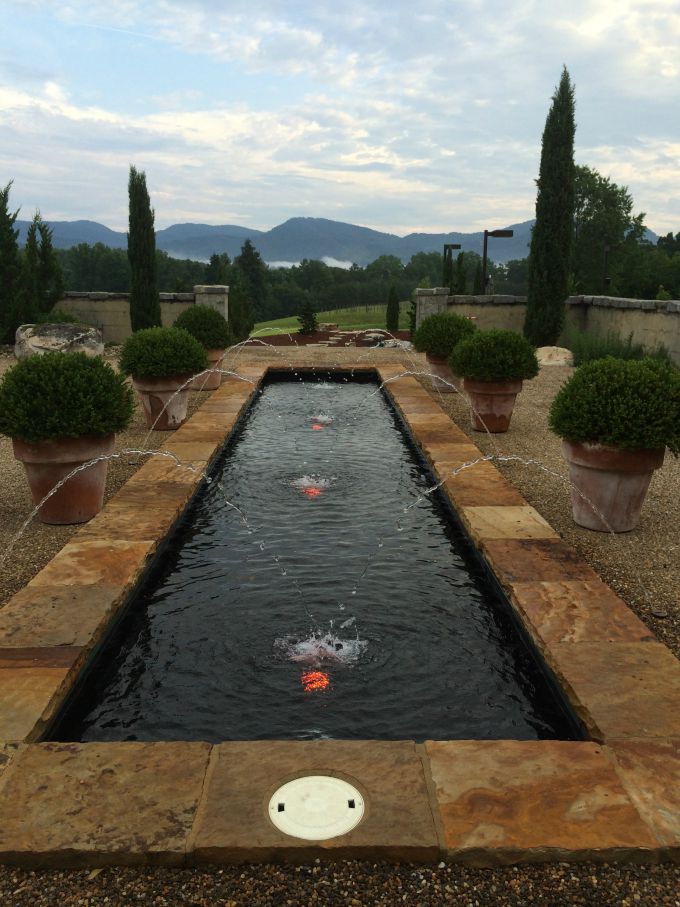 So what did we do while we were there? Ride! If you follow me on Instagram you know that when I'm not cooking or spending time with my family, I'm on my bike. This was some of the best and most challenging cyclings I have ever done. Since the hotel caters to cyclists they have bikes available.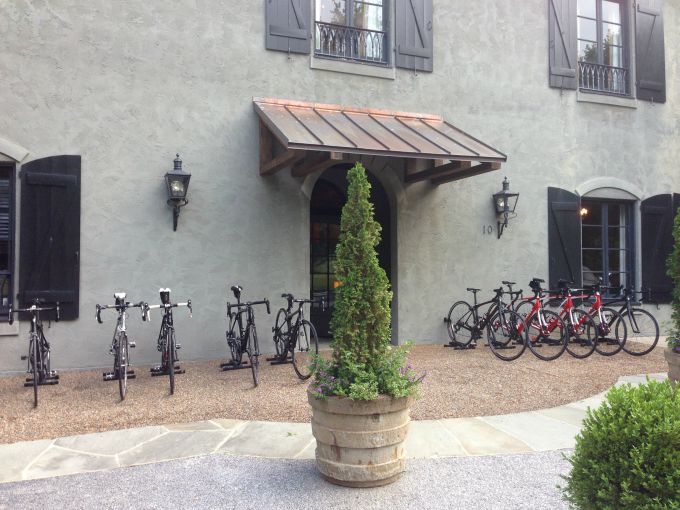 They suggested a very hilly, but fabulous ride.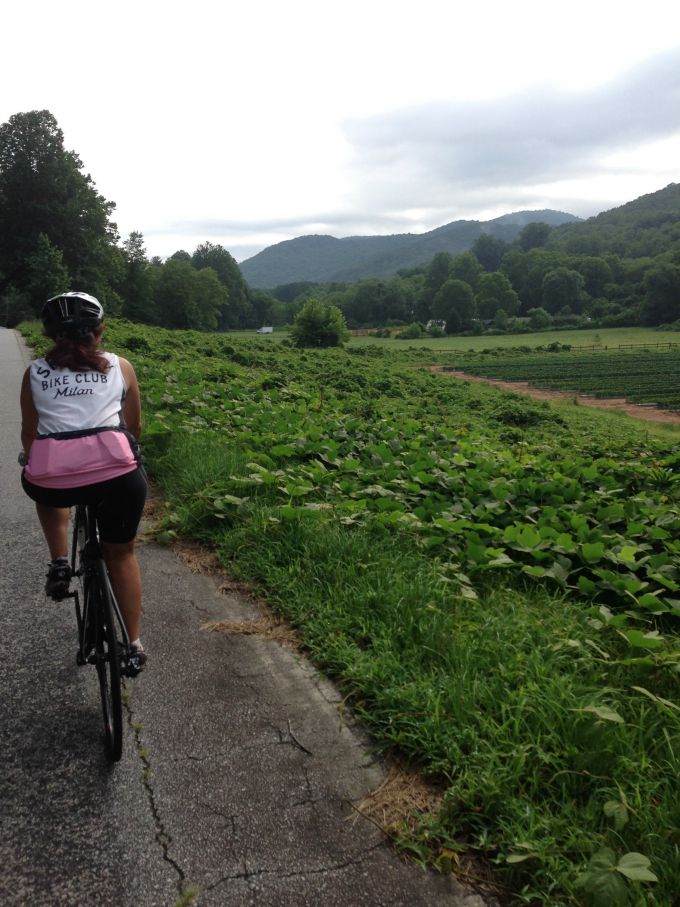 Did I mention how hilly the riding was?
We also went rock climbing when we were there at a place called Looking Glass Rock that was spectacular. Thank you to Fox Mountain Guides for a great climb. Yes, that's me climbing!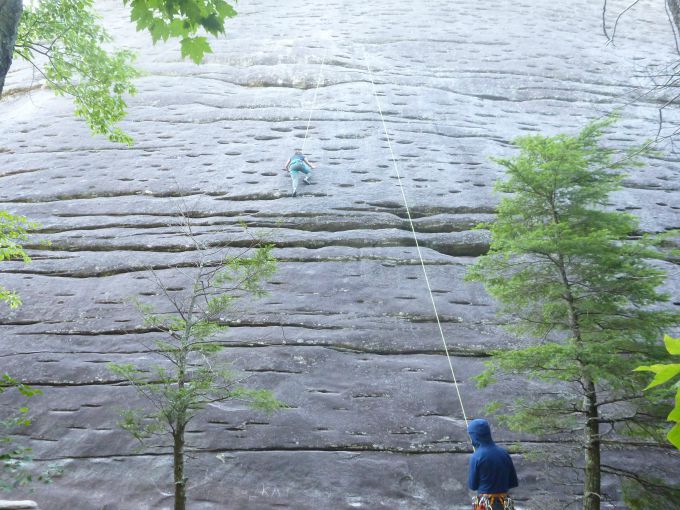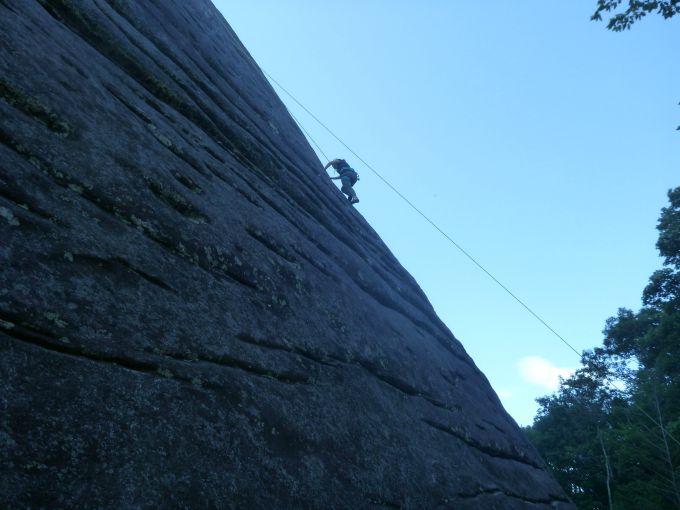 The food at Hotel Domestique was fabulous. We had the most beautiful view of the mountains from our favorite outdoor dining spot at the hotel. One of my favorite meals was sourdough pancakes with a peach compote.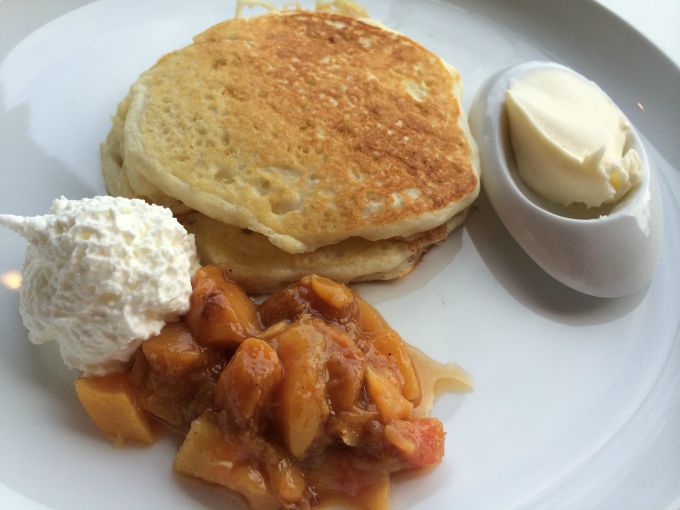 This watermelon gazpacho was a close second.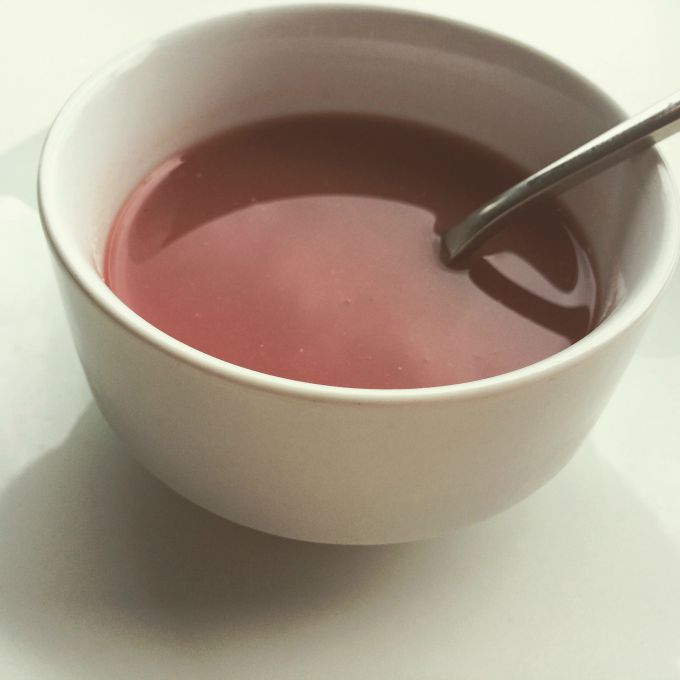 We ate a ton over the weekend but didn't feel guilty about it because we were so active.
Hotel Domestique was everything I could have wanted for my 40th birthday. If you are a cyclist or someone who just loves the outdoors and small, boutique hotels, this is the place for you. I can not wait to return!