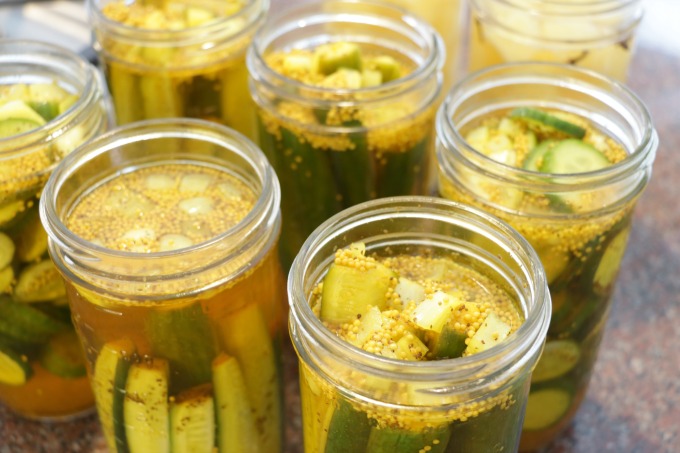 Last week my twins brought home a fruit and vegetable chart from school.  For one week they need to record all the fruits and vegetables they eat.  I enjoyed this assignment because it forced us to take a look at not only what they eat, but the variety that they eat.  I'm proud and happy to report that not only do they eat a ton of fruits and vegetables, but that they also eat the rainbow on a daily basis!  My mother-in-law loves to cook with the twins as much as I do so she came up with the idea for this week's Mini Chef Mondays post for bread and butter pickles.  Not only were the pickles delicious, but the kids got to record them as a green vegetable!
So how do you make your own bread and butter pickles?  It's quite simple.  You start with a bunch of mini cucumbers that get salted.  We couldn't decide how to cut the pickles so we did some of both, slices and wedges.  The kids packed the pickles into mason jars.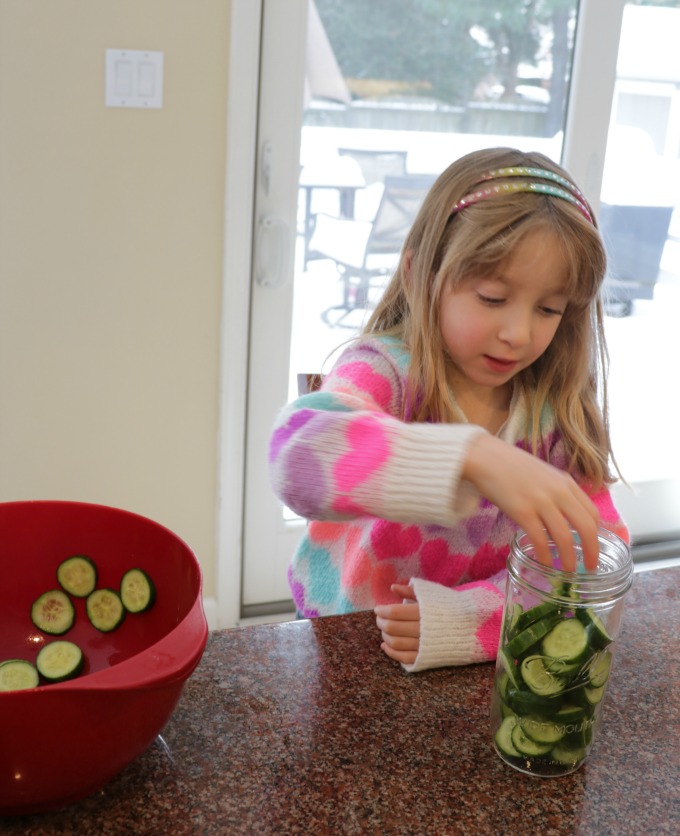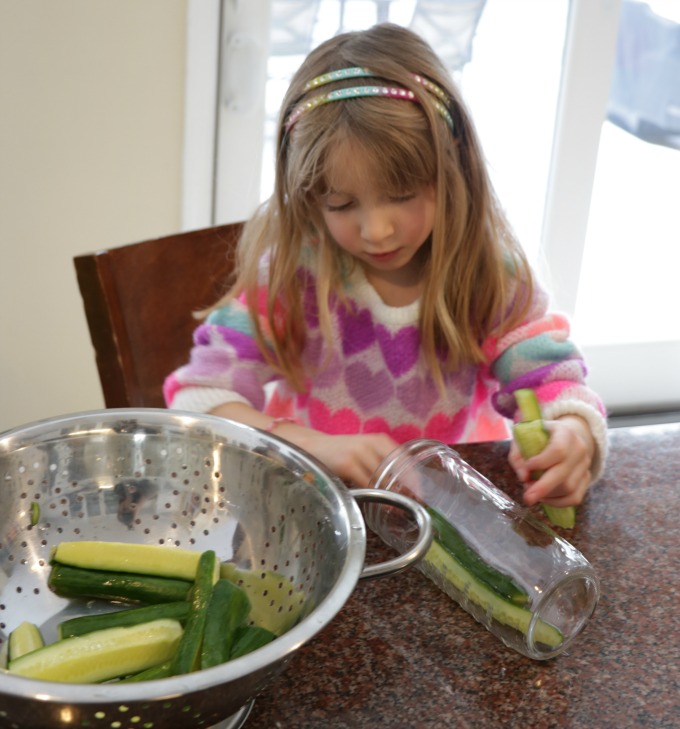 Once the cucumbers are in jars, it's time to make the liquid by adding a bunch of ingredients to a pot.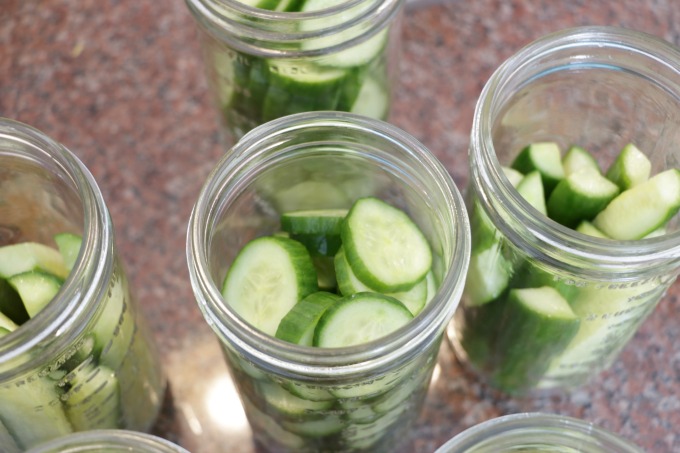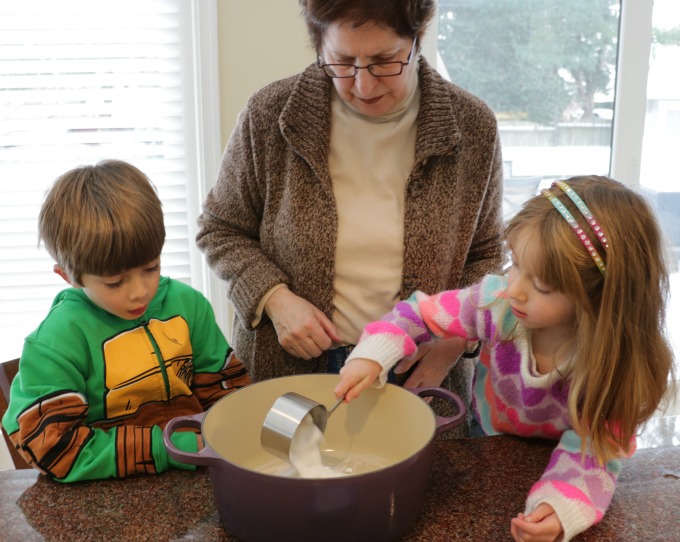 Once the sugar is dissolved after about 10 minutes, the liquid gets divided between the jars.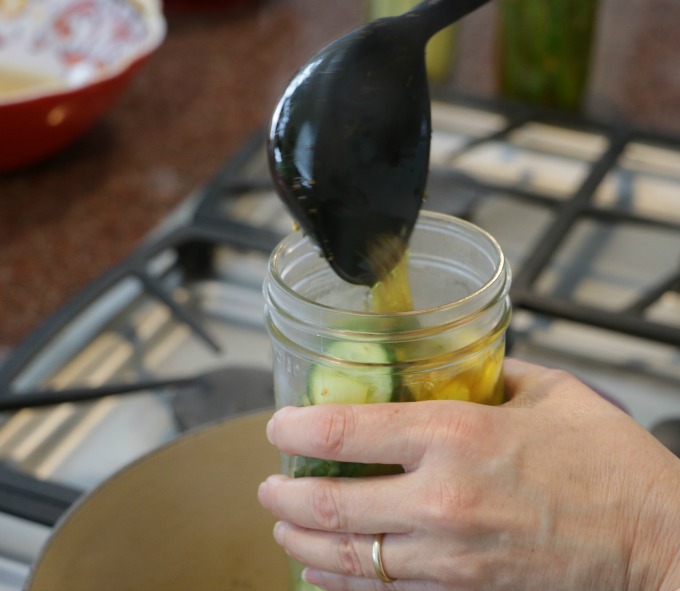 Let the pickles sit for an hour, put the lids on and refrigerate them for 24 hours before tasting them.   We all agreed, these are just as good, if not better than what you get in a restaurant or the supermarket.  Simply delicious!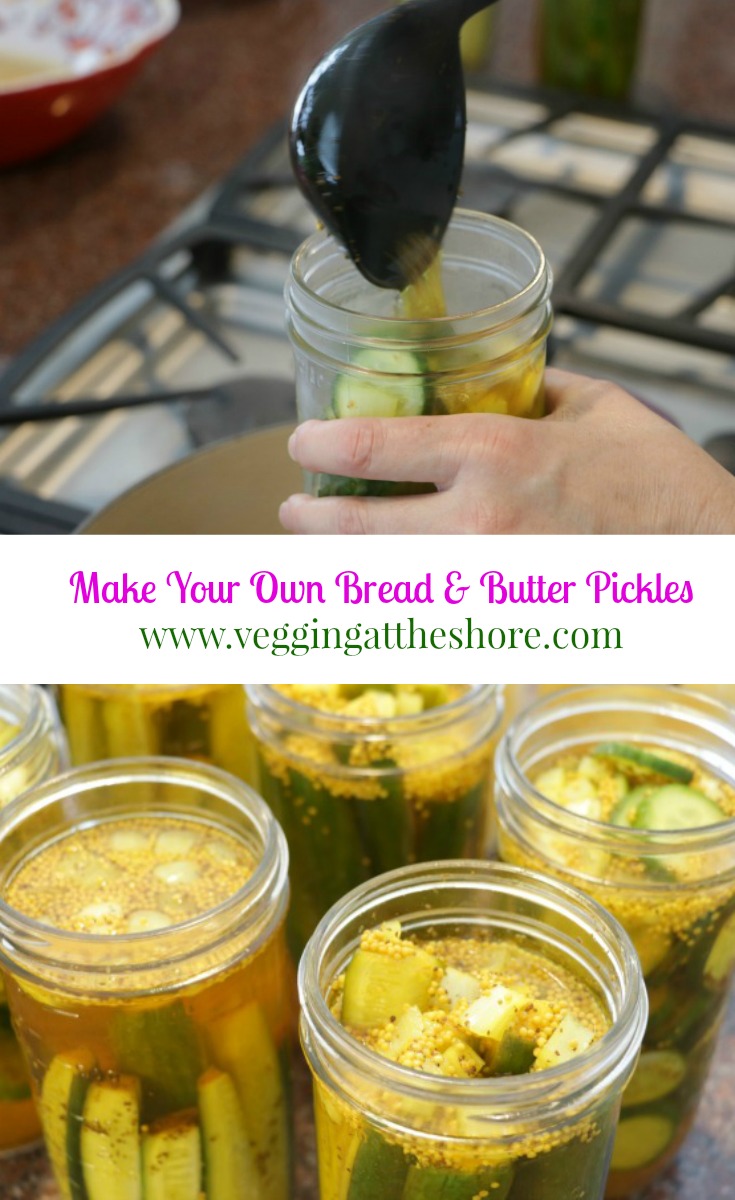 Make Your Own Bread and Butter Pickles
Ingredients
10 mini cucumbers, half sliced 1/4 inch thick and half cut into spears
1 tablespoon kosher salt
3/4 cup granulated sugar
1/2 cup white vinegar
1.5 cups cider vinegar
1 tablespoon mustard seeds
1 teaspoon celery seeds
1/4 teaspoon ground turmeric
1 onion chopped
4 garlic cloves, peeled
Instructions
In a large bowl combine cucumbers and salt. Mix well and let sit for an hour.
In a large saucepan combine sugar, white vinegar, cider vinegar, mustards seeds, celery seeds, turmeric and onion. Simmer until sugar dissolved, stirring often.
Rinse salted cucumbers and drain well.
Place cucumbers in mason jars (we used 24 oz jars). Fill with vinegar mixture to top of jar. Add whole garlic clove to each jar. Let jars sit for an hour. Cover with a lid and refrigerate. Pickles will be ready to eat 24 hours later.
Notes
Recipe adapted from Katie's Cucina
7.8.1.2
82
https://veggingonthemountain.com/2017/01/make-your-own-bread-and-butter-pickles/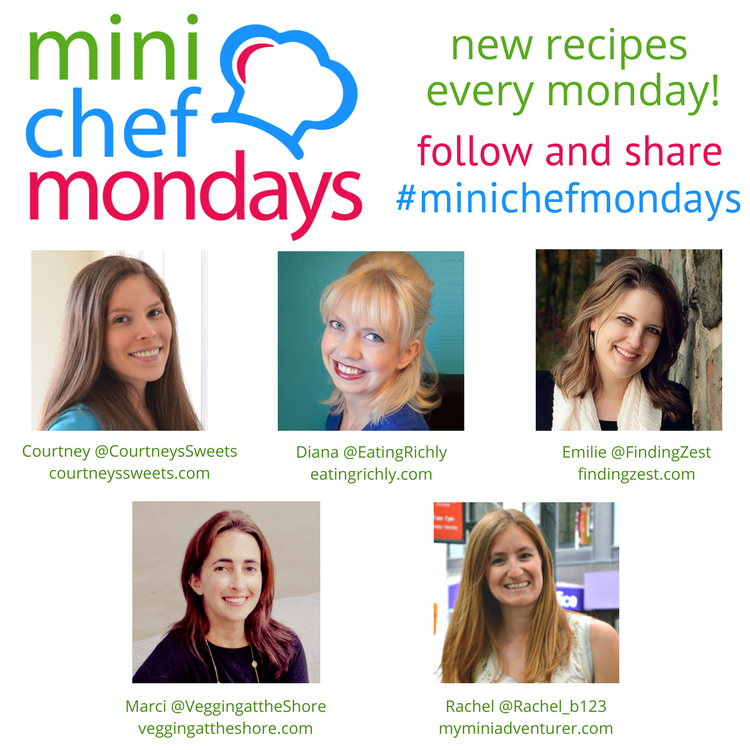 I am hosting Mini Chef Mondays along with 4 fabulous bloggers, find out more about the Mini Chef Mondays Team!
Join our facebook group to find even more recipes and share recipes too!
Get featured and follow us too!
Be sure to check out each of their Mini Chef posts as well!