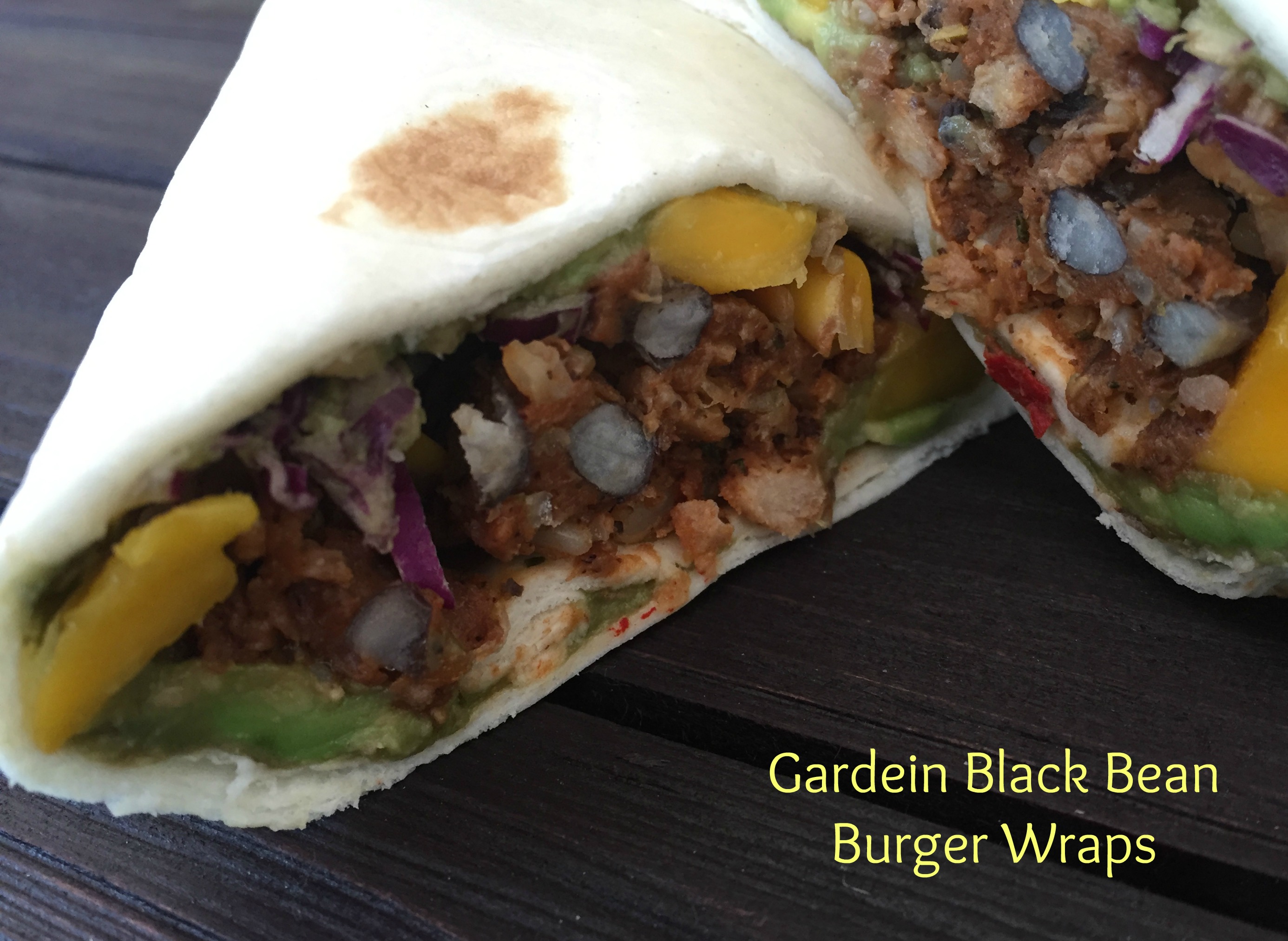 My kids participate in a lot of activities and one of my favorites is t-ball.  I love being out on the ball fields late in the day.  T-ball games are usually at dinnertime so on these nights I need quick and easy meals, some of which can be easily packed to bring along with us.  On a recent t-ball night I made these wraps and they were perfect. They came together in less than a half hour, were packed with protein and tasted great!
I started these wraps with Gardein Chipotle Black Bean Burgers which I found in the freezer section of my local grocery store.  I heated them in the toaster oven while I got everything else ready.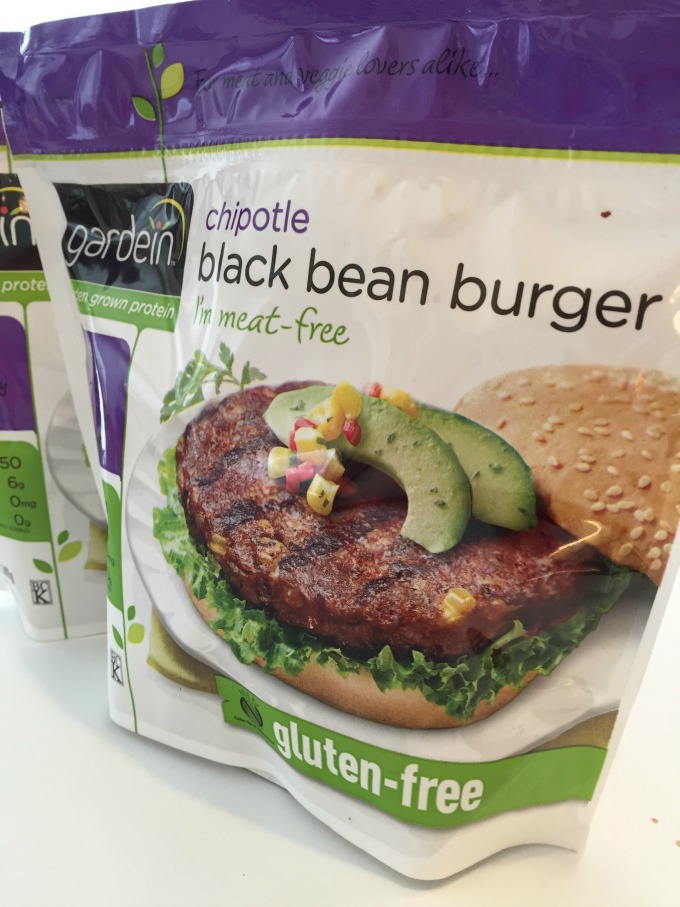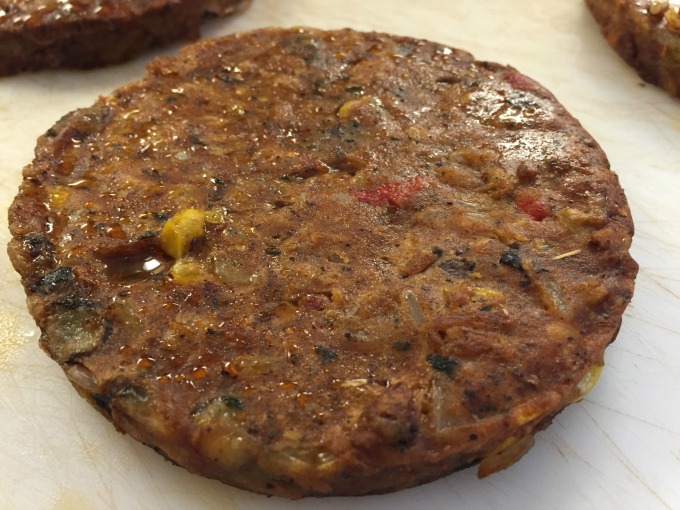 After they were heated up I chopped them into smaller pieces.  One of the things I like about these burgers is that you can see real ingredients in there like black beans, corn and rice.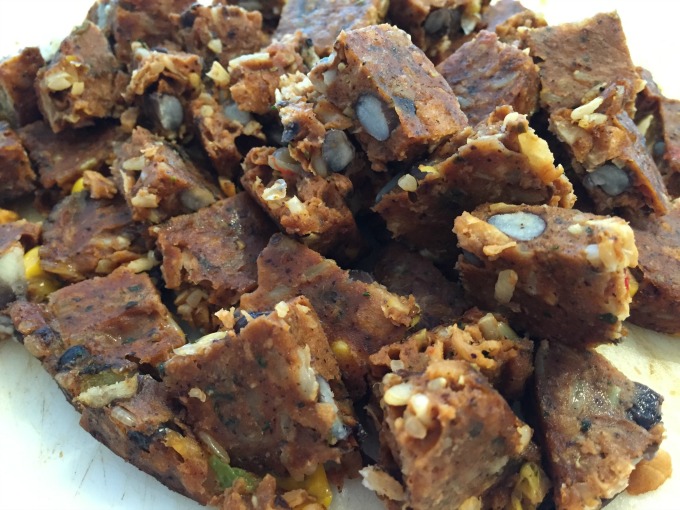 While the burgers heated up I got some of my favorite fixings ready-avocado, mango and cabbage.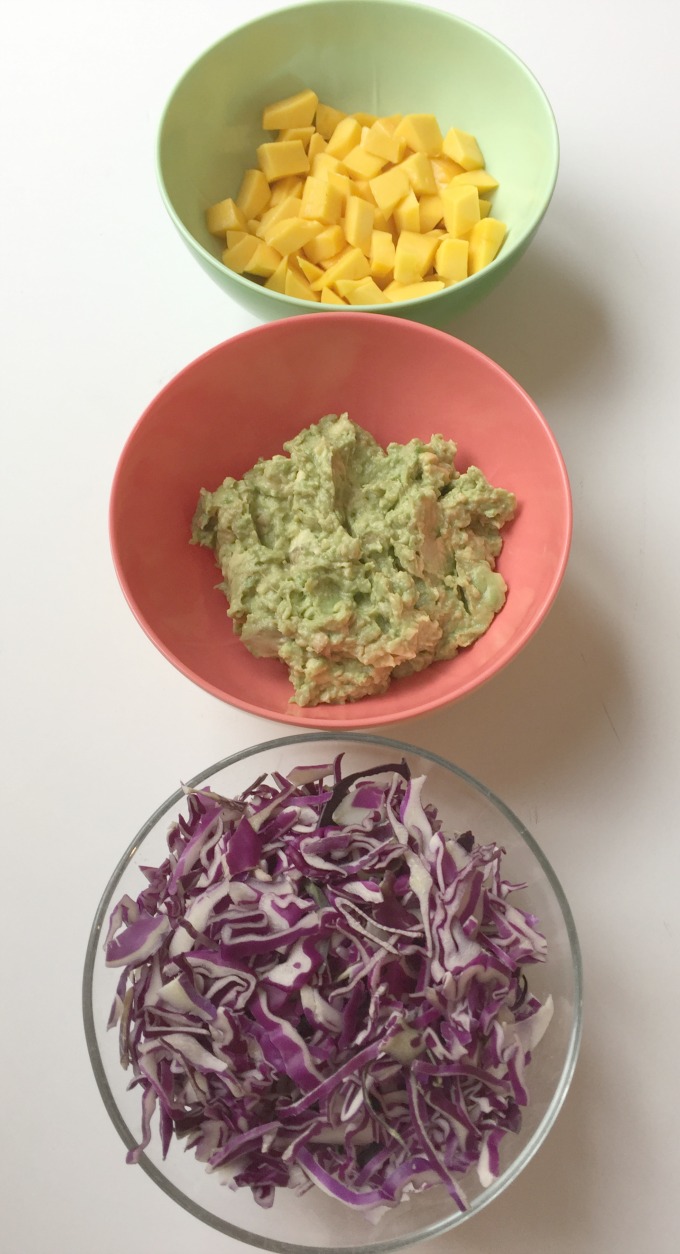 I laid out tortillas, spread the avocado and then topped with mango, cabbage and chopped burgers.
I served them with my homemade shoestring curly fries and it was a perfect meal for a busy night.
Gardein (garden + protein) makes meatless products with non-GMO soy and wheat, ancient grains and veggies.  These products have the taste, texture and protein content of meat but with less calories, less fat and no cholesterol.  These products are quick and convenient for assembling tasty meals.  I was pleasantly surprised by how moist and flavorful these burgers are.  Want to try Gardein products?  You can get $1.00 off by clicking here.  Give them a try!
Gardein Black Bean Burger Wraps
Ingredients
4 large tortillas (flour or whole wheat)
4 Gardein Chipotle Black Bean Burgers
2 avocados
juice of half a lime
1/4 teaspoon salt
1 medium avocado, diced
1 cup shredded red cabbage
Instructions
Heat black bean burgers according to package. Let cool and then chop into 1-inch pieces. In a bowl mash avocados. Mix in lime juice and salt. Lay out one tortilla at a time. Spread 3 tablespoons of avocado mixture on tortilla. Top with a handful of cabbage, 2 tablespoons of mango and 1/4 of the burgers pieces. Fold up sides of tortilla and then roll it up. Repeat with remaining tortillas.
7.8.1.2
11
http://veggingonthemountain.com/2016/04/gardein-black-bean-burger-wraps/