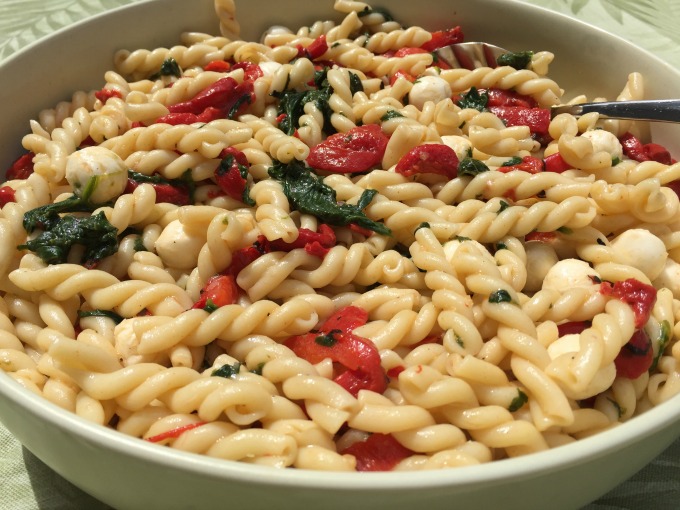 I love entertaining in summer.  There is something about firing up the grill and the sound of kids playing outside that just makes me want to invite people over.  When I entertain I try to keep things as simple as possible by preparing easy dishes in advance so that when friends come over all we need to do is grill.  One staple when I host a bbq is pasta salad.  This recipe is very simple, fresh-tasting and always a crowd pleaser.
The first thing you want to do is cook the pasta.  I like gemelli in pasta salad but you can use whatever kind you want.  For the last few minutes of pasta cooking, add some spinach to the boiling pot so that it wilts down.
Making your own vinaigrette just takes a few minutes.  For this recipe I mix together lemon juice, olive oil, agave nectar, golden balsamic vinegar, shallot, salt and pepper.  Easy, right?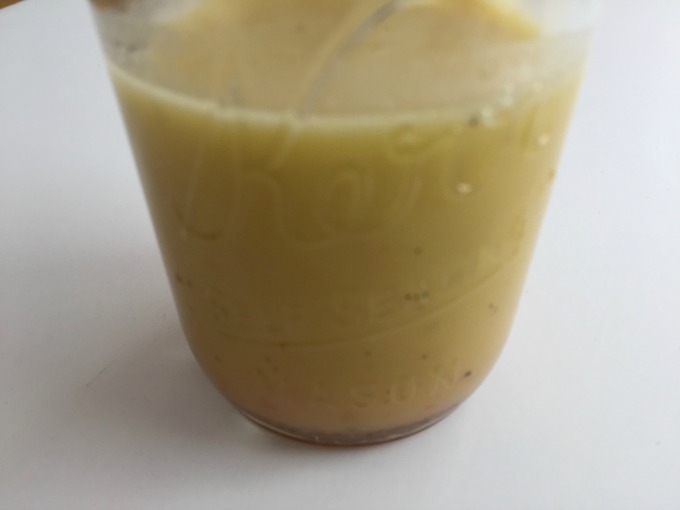 So you have your cooked pasta and vinaigrette, now you just need your add-ins.  Mezzetta deli-sliced roasted bell peppers work great in this recipe.  They are delicious and save so much time since you don't have to roast or cook the peppers yourself.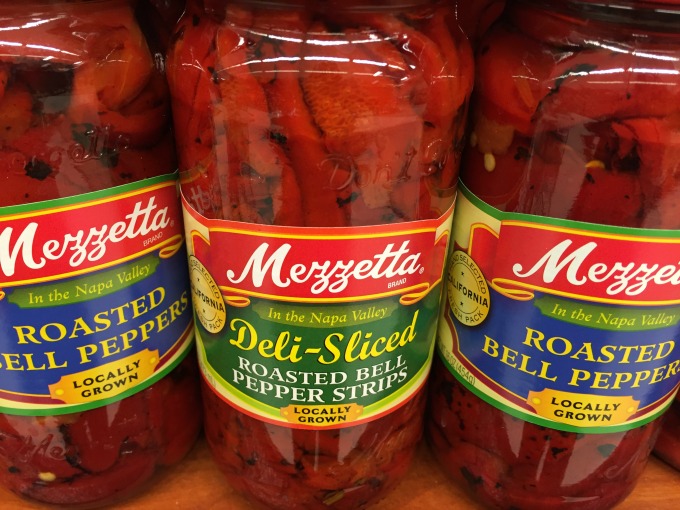 Another favorite are bocconcini, bite-sized mozzarella cheeses.  These are also a time-saver since you don't have to cut up the cheese and they are the perfect size.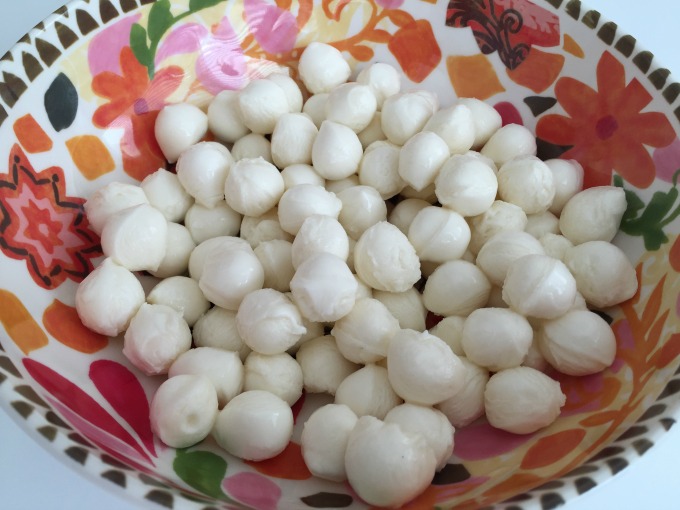 Toss together the pasta with spinach, roasted peppers, bocconcini and vinaigrette and you have yourself the perfect pasta salad.  Next time you entertain, spend time preparing before your guests arrive so that you can enjoy their company.  No one wants to be stuck in the kitchen!
Make sure to enter the Mezzetta Bold, Bright Summer Giveaway for a chance to win a Weber grill, grill tools, Mezzetta peppers and a summer entertaining kit!  Click here to enter.
Pasta Salad Perfect for a BBQ
PPrep Time
PCook Time
PTotal Time
Ingredients
1 lb pasta, gemelli or your pasta of choice
5 oz fresh spinach
1/4 cup fresh lemon juice
1/4 cup olive oil
1 tablespoon chopped shallot
1 tablespoon agave nectar
1 tablespoon golden balsamic vinegar
salt and pepper to taste
12 oz jar Mezzetta Deli-Sliced Roasted Bell Pepper Strips
1 cup bocconcini, drained
Instructions
Cook pasta according to package. For last three minutes of cooking, add spinach. Drain and remove excess water from spinach. Chop up any big chunks of spinach.
To make vinaigrette combine lemon juice through pepper in a food processor until blended.
Toss pasta and spinach, roasted peppers, bocconcini and vinaigrette. Chill until ready to serve.
7.8.1.2
31
http://veggingonthemountain.com/2016/06/pasta-salad-perfect-bbq/