There is a lot to love about living at the shore all year round.  You get to enjoy the beaches in the fall and spring without the crowds and more importantly, you get to enjoy the restaurants when it's not impossible to get a dinner reservation.  A fellow foodie friend recently invited me to dinner at Cardinal Bistro in Ventnor, NJ and I gladly accepted because I had driven by it a few times and had heard about it.  It was a dining experience like no other at the shore.  I woke up the next morning still thinking about everything I ate and haven't stopped talking about the meal since.
Cardinal Bistro opened in July to a glowing review by Craig Laban.  It's hard to say what is more amazing about this place, how exceptional the food is or that Chef Michael Brennan is just 24 years old.  He is truly brilliant and has created a dining experience that the shore has needed.  His menu changes often and we were lucky enough to try Cardinal Bistro on the first night of his new menu.
The menu is divided into three different categories: From the Garden, From the Sea and From the Farm. I started my meal with the avocado salad, made with honey lime, asian pear, watermelon radish and puffed rice.  It's hard to describe how something so simple could be so flavorful but it was. The puffed rice tasted like toasted onion and stole the show in this fabulous salad.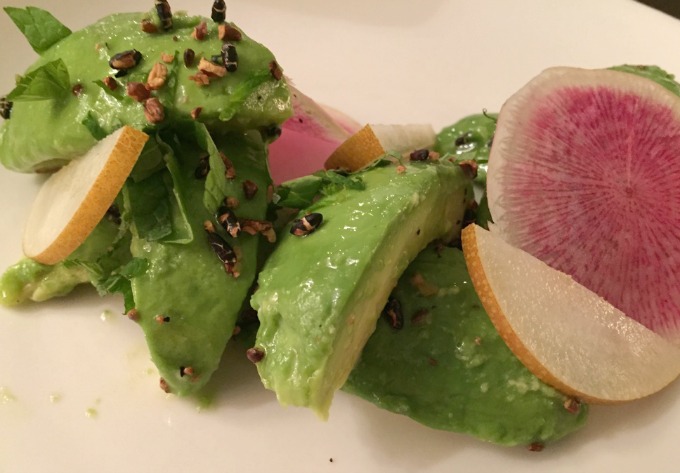 The other standout appetizers that we tried were the cauliflower with sunflower seed brittle and corn with agnolotti mushrooms, heirloom tomatoes and manchego cheese.  If you can't decide whether to get the corn pasta appetizer, make sure you do.  It was a last minute decision that we were grateful to have made.  The sweet corn pasta filling is such a surprise which goes perfectly with the contrasting texture of the mushrooms and the burst of tomatoes.  I loved every single part of this dish which I gladly would go back for as a main dish.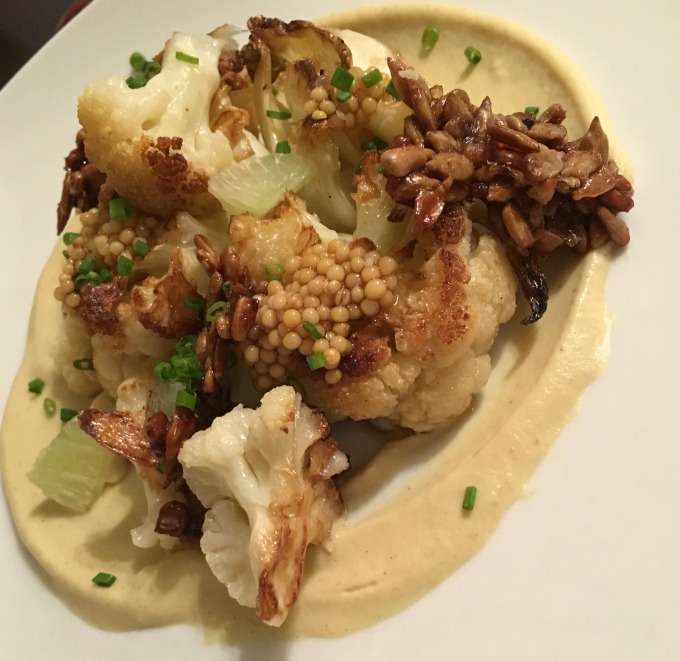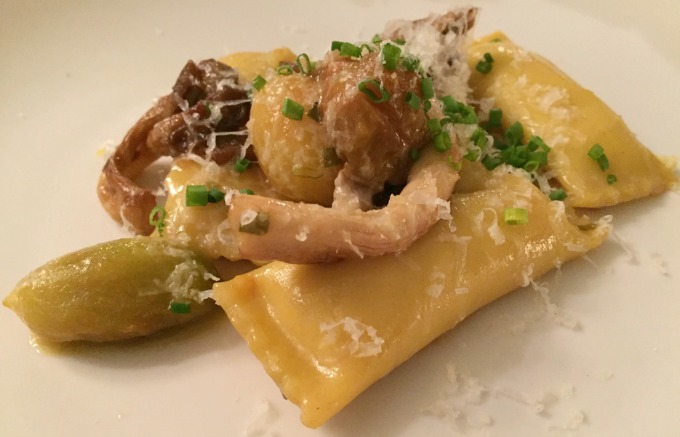 I generally choose either a vegetarian or seafood main dish.  I ordered the salmon with celery root puree, sugar snap peas, baby bok choy and charred onion vinaigrette.  When I say this dish was perfect I am not exaggerating.  Every single thing about it was outstanding.  The fish was cooked to perfection and each layer of the dish was amazing.  And yes, those are edible flowers on top of the fish.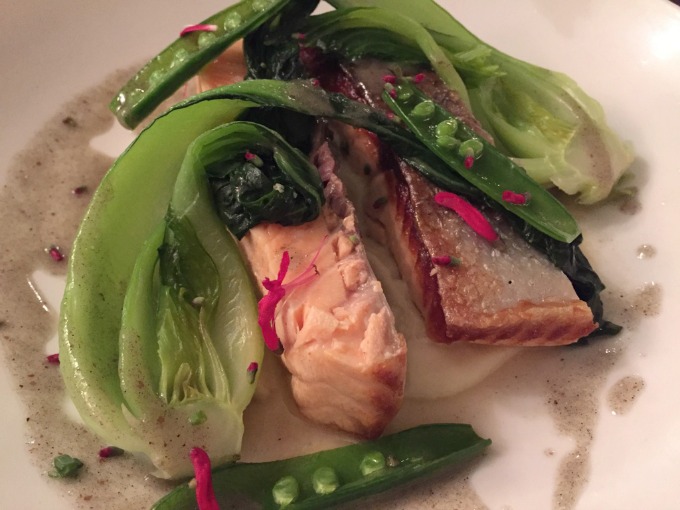 While I throughly enjoyed every aspect of my meal at Cardinal Bistro, I equally enjoyed the opportunity to speak with the Chef because we dined there late on a Thursday night and he took a break to chat.  I loved hearing him talk about where he gets his ingredients.  I started following him on Instagram and noticed a recurrent hashtag of #hudsonvalley.  He can so expertly rattle off where all of his food comes from, why it comes from there and even knows what the animals are being fed that he is supplied with.  Pretty impressive.  I also thoroughly enjoyed listening to him explain how he plates his food.  He layers the dish in such a way as to guide the dining patron in how to eat.  He told me this after I had finished my salmon and I had unknowingly eaten my dinner exactly as he had intended and it was just perfect from the bok choy to the salmon to the celery root puree.  It's fascinating how a chef can guide you like that without actually sitting next to you.
We had little to no room left for dessert but still managed to order three desserts for three people.  Our endearing waiter sold us on each dessert but we narrowed it down to the beignets, s'mores cakes with toasted marshmallow and a chickpea cake described as strawberry shortcake without the strawberries.  What was my favorite?  The chickpea cake.  The basil on top was so subtle yet so flavorful.  I might have dreamed about this dessert that night.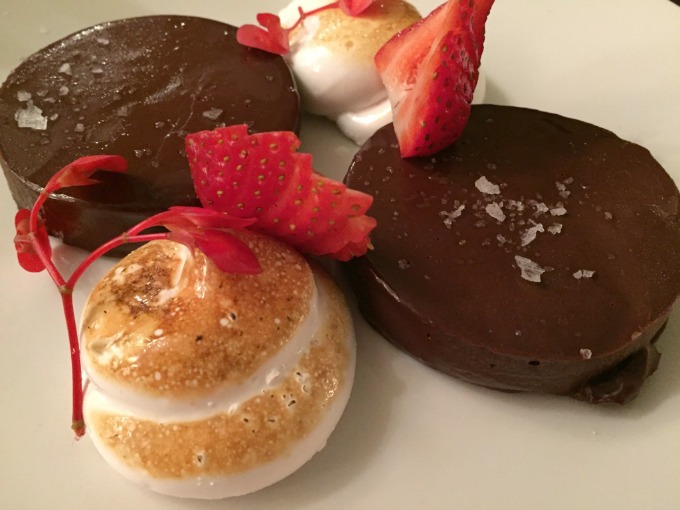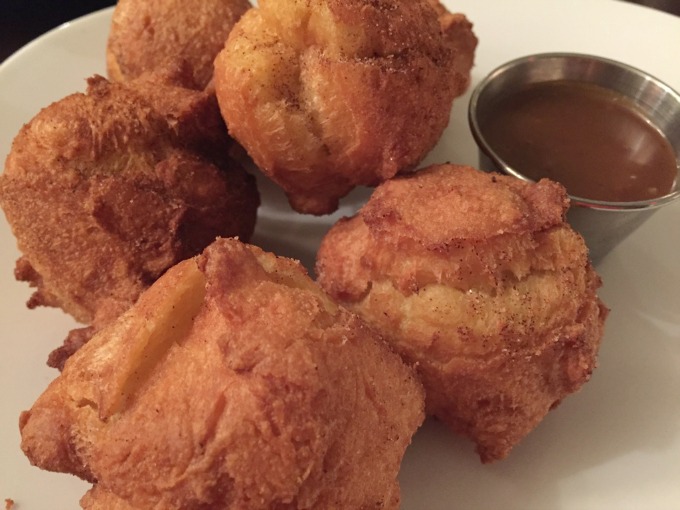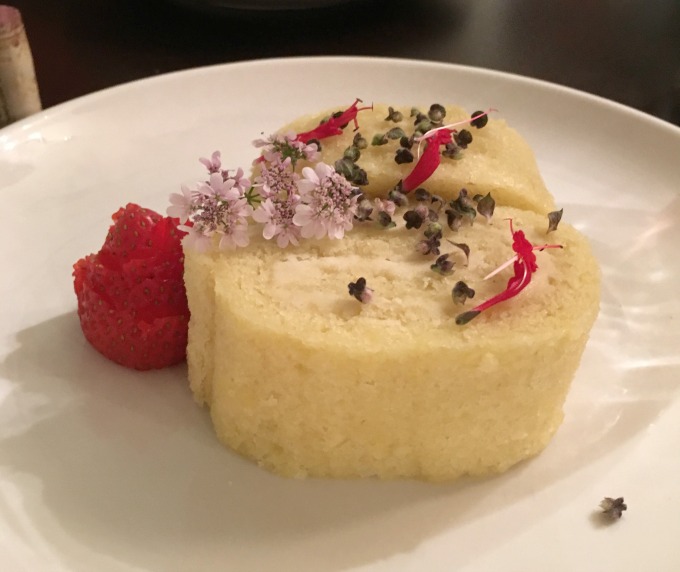 Cardinal Bistro is fairly small but so cozy with fresh herbs growing in pots on a wall.  Michael's father works in the front of the house along with a dedicated and attentive wait staff.  You just want to grab a good bottle of wine and settle in for a fabulous experience.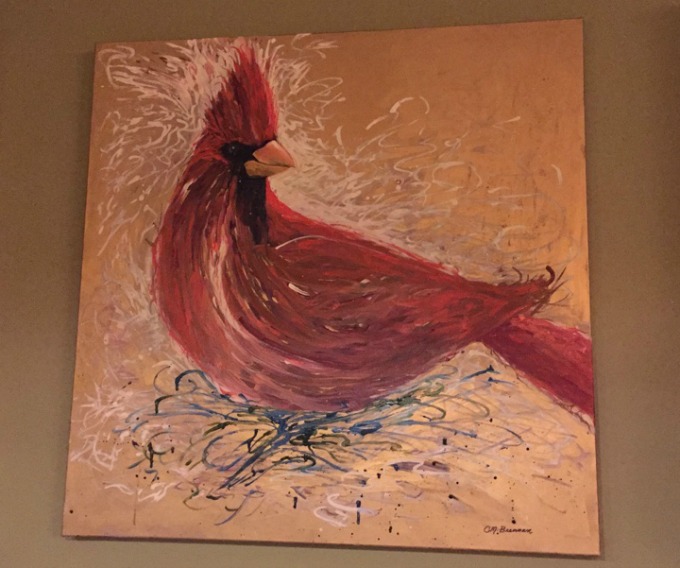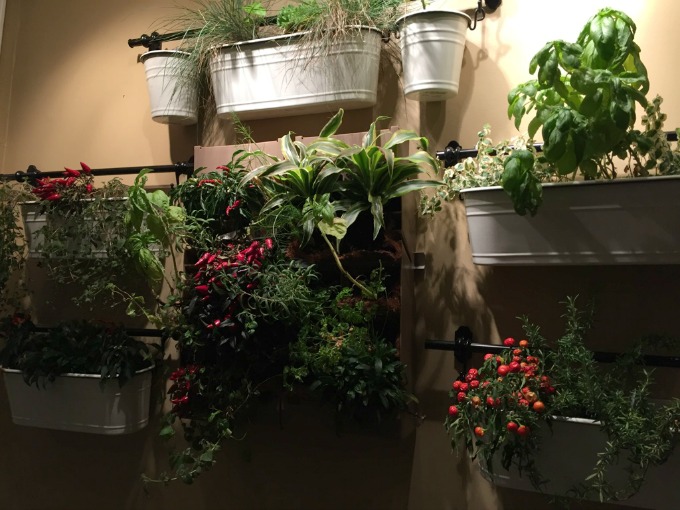 They are currently open Thursday through Sunday and are planning to offer special events including Thanksgiving dinner and cooking classes.  If you are a shore local, now is the time to go check out Cardinal Bistro because this summer it will be an impossible reservation to get.  If you are someone who just comes to the shore in summer and only frequents the same restaurant where you need a standing reservation, Cardinal Bistro will change all that.  It's one of the best meals I've had at the shore, no doubt about it.  Have you tried it?  If so, let me know what you have enjoyed.
Cardinal Bistro is located at 6525 Ventnor Avenue in Ventnor, NJ.