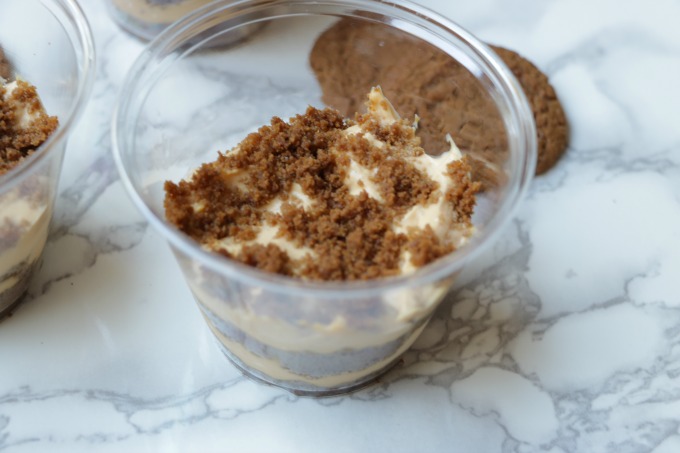 Thanksgiving is just a month away which means it's time to start thinking about food.  Whether you host the holiday or bring something to someone else's dinner, we have the easiest and most delicious dessert for you to make.  No bake desserts are fantastic because well, you don't have to bake them! The kids and I created this recipe.  It came together quickly and the results were out of this world good.  No bake mini pumpkin cheesecakes need to go on your Thanksgiving menu or would be perfect for any day you just need an easy sweet treat.
Cheesecake needs a good crust.  We love ginger snaps so we combined ginger snaps with coconut oil for the crust.  You could also use graham crackers, chocolate wafers or animal crackers.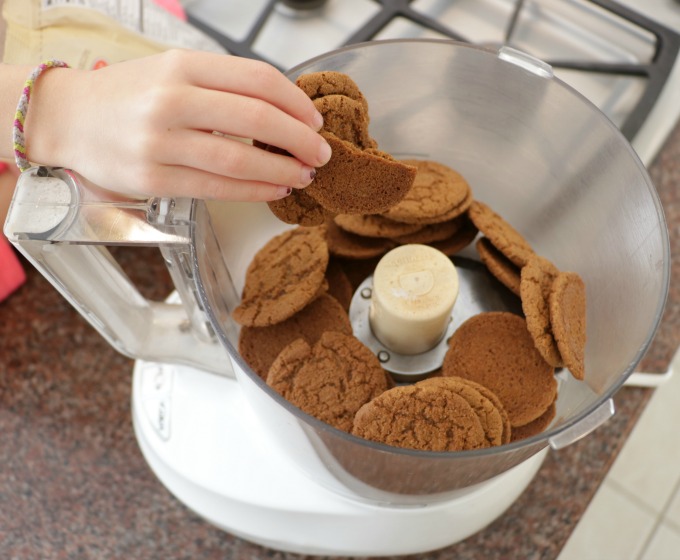 To make the cheesecake filling we used a block of 1/3 less fat cream cheese, nonfat vanilla Greek yogurt, pumpkin puree, pumpkin pie spice and brown sugar.  Many no bake cheesecake recipes use whipped topping which we wanted to stay away from.  To give it a creamy texture we used Greek yogurt instead and by using vanilla Greek yogurt, we were able to use just 1/4 cup of brown sugar, making it not too sweet.  We were ready to start assembling our cheesecakes.  Using small tumbler cups, we layered the ginger snap crumbs and cheesecake filling, so that we had three layers of crumbs and two layers of cheesecake filling.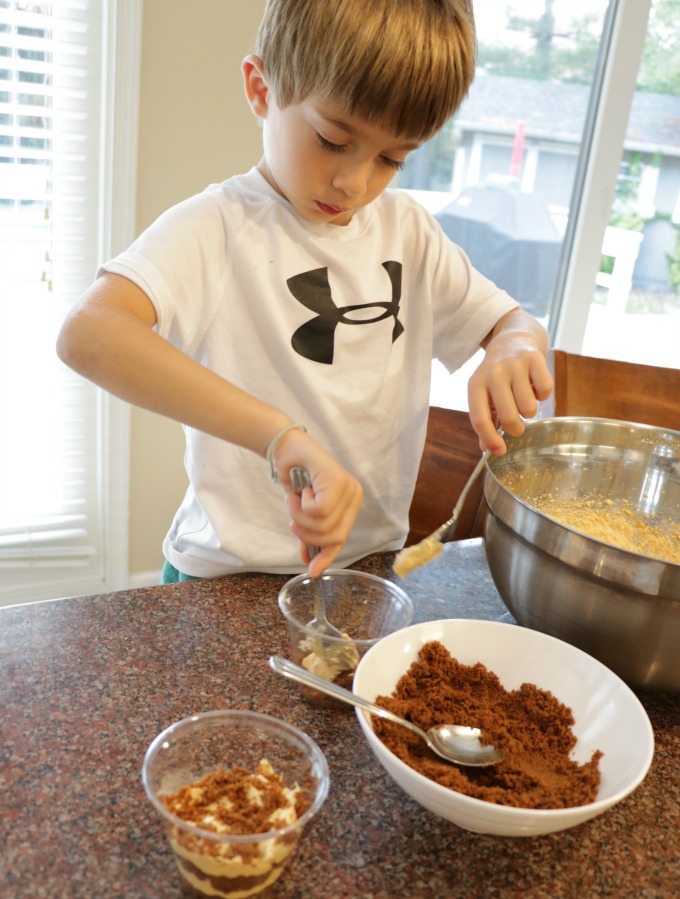 We refrigerated them for a couple hours and then proceeded to devour them.  My husband said he would try one bite and before I could even turn around his cup was all gone.  This dessert is simple and delicious.  On Thanksgiving we spend so much time on the main course and side dishes so dessert should be simple.  It doesn't get much more simple than this!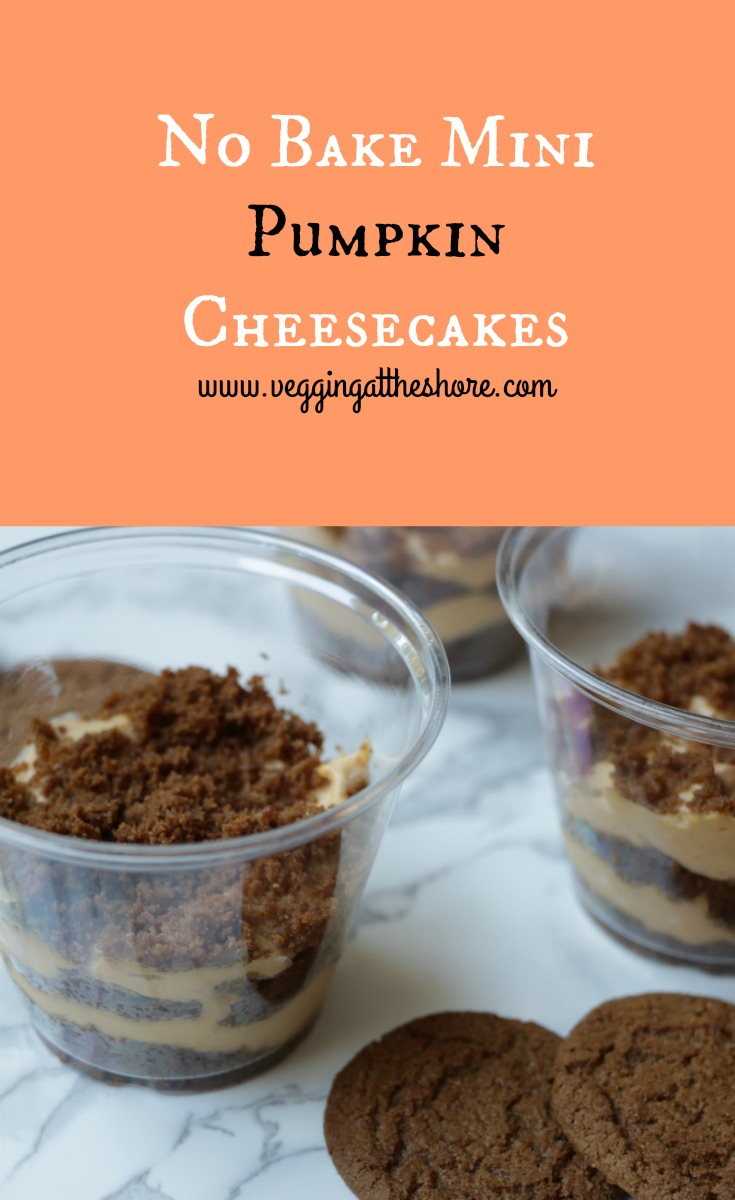 If you like this recipe, you should also check out our recipes for Two Bite Pumpkin Pies and Easy Pumpkin Apple Crisp.
No Bake Mini Pumpkin Cheesecakes
Ingredients
30 ginger snap cookies
2 tablespoons coconut oil, melted
1 8 oz block Philadelphia cream cheese, softened
1/2 cup vanilla Greek yogurt
1/2 cup pumpkin puree
1/4 cup brown sugar
1/4 teaspoon pumpkin pie spice
Instructions
Add cookies to food processor and pulse until crumbs form. Add coconut oil and pulse until crumbs moistened.
Combine cream cheese though pumpkin pie spice in a bowl or stand mixer. Mix until well combined.
Using tumbler cups, add a layer of cookie mixture to bottom, about 1-2 spoonfuls. Add 2 spoonfuls of cream cheese mixture on top of crumbs. Repeat another layer and finish by lightly sprinkling crumb mixture on top. Repeat with remaining cups. Should make about 8 cups. Refrigerate for at least 2 hours.
7.8.1.2
63
http://veggingonthemountain.com/2016/10/no-bake-mini-pumpkin-cheesecakes/
I am hosting Mini Chef Mondays along with 5 fabulous bloggers, find out more about the Mini Chef Mondays Team!
Join our facebook group to find even more recipes and share recipes too!
Get featured and follow us too!
Be sure to check out each of their Mini Chef posts as well!