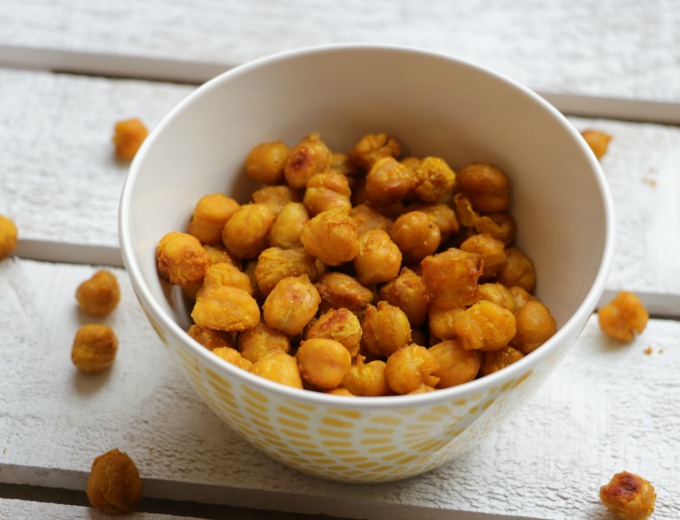 I recently asked on Facebook what kinds of recipes people wanted to see more of in 2017 and one of the responses was healthy snacks.  This recipe will hit the mark with protein-packed chickpeas and a variety of my favorite spices including turmeric and cumin.  It takes just a few minutes to get in the oven and the biggest problem you will face is waiting for them to cool.
Start with a can of chickpeas that have been rinsed and drained.  To the chickpeas add olive oil, turmeric, cumin and salt.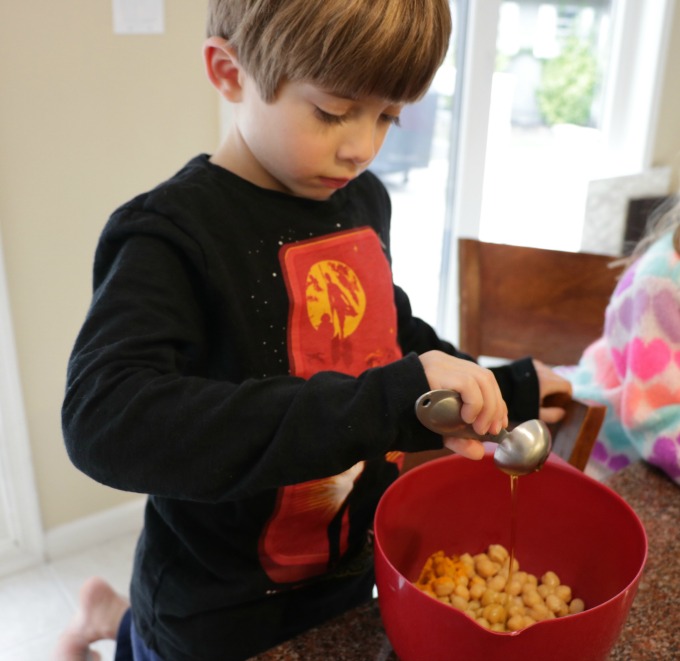 Are you familiar with turmeric?  I recently started adding it to any recipe that I can.  It is known for it's anti-inflammatory benefits which is of particular interest to me since I have ulcerative colitis. Toss the ingredients together and then spread them on a parchment lined baking sheet.  Roast them for about 20 minutes until they get nice and crispy.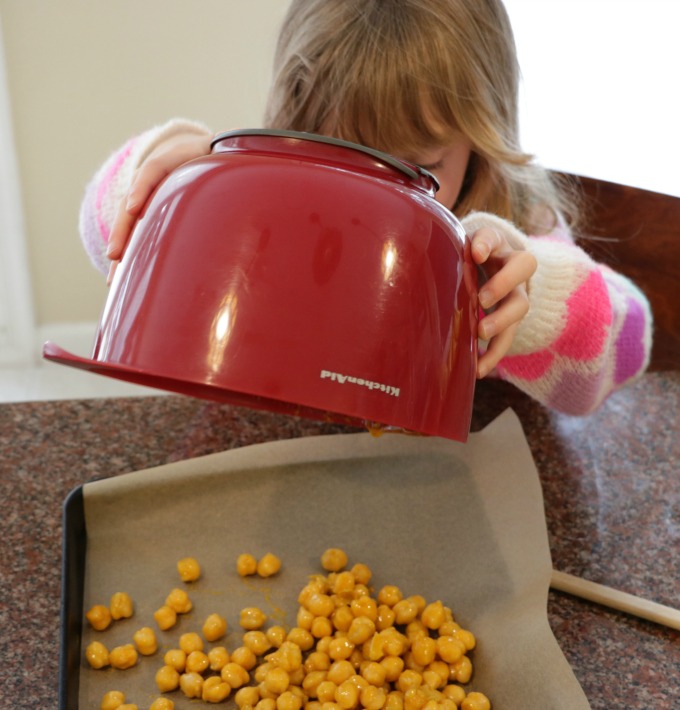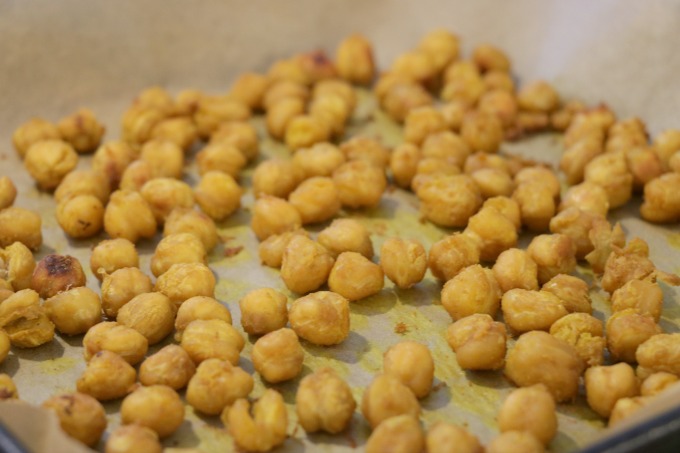 We made these before heading out to karate.  My intention was to add them to a salad for dinner but when we got home from karate the kids started snacking on them and nothing was left for the salad. Next time I definitely need to double the recipe.
Crispy Turmeric Chickpeas
Ingredients
1 15 oz can chickpeas, rinsed and drained
1 tablespoon extra virgin olive oil
1 teaspoon turmeric
1/2 teaspoon cumin
1/8 teaspoon salt
Instructions
Preheat oven to 425. Combine all ingredients and pour onto a parchment lined baking sheet. Cook for 20 minutes or until chickpeas are crisp. Let cool on baking sheet. They will continue to crisp up as they cool. Enjoy as a snack or add to salad as a topping.
7.8.1.2
81
http://veggingonthemountain.com/2017/01/crispy-turmeric-chickpeas/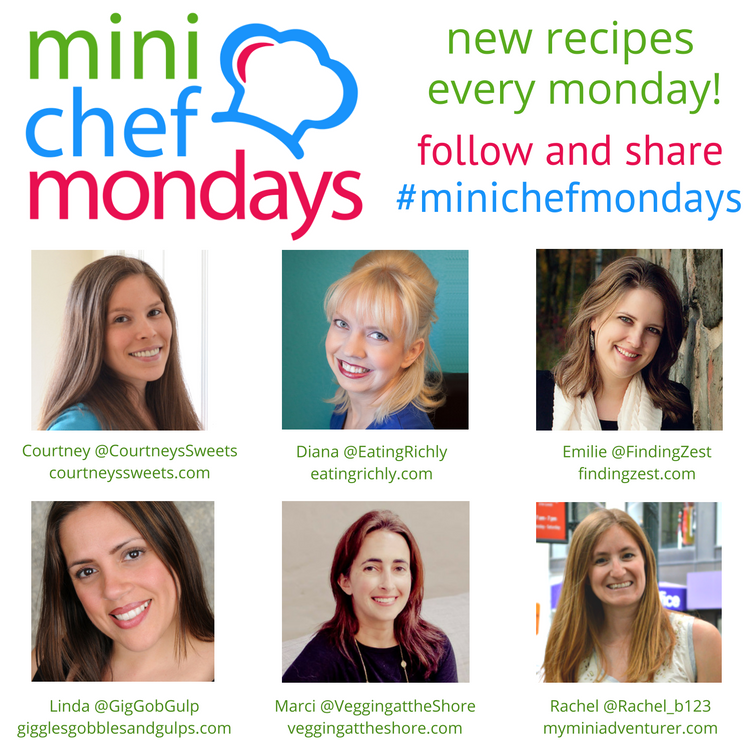 I am hosting Mini Chef Mondays along with 5 fabulous bloggers, find out more about the Mini Chef Mondays Team!
Join our facebook group to find even more recipes and share recipes too!
Get featured and follow us too!
Be sure to check out each of their Mini Chef posts as well!