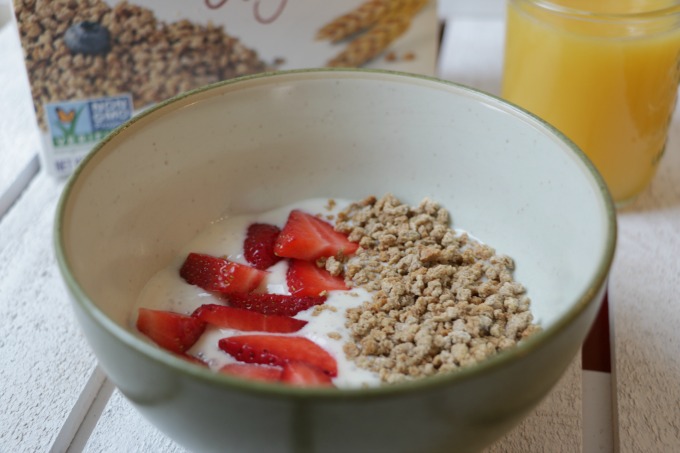 Some food trends come and go, but the good ones stick around.  2016 was the year of the smoothie bowl.  Have you tried them?  If not, make 2017 YOUR year of the smoothie bowl.  So what's so great about a smoothie bowl?  It's like a smoothie but thicker.  You can eat it with a spoon and add as many toppings as you want, genius!  This recipe for a strawberry banana smoothie bowl is full of healthy, nutritious ingredients and the best part is that it's filling so you may actually make it to lunchtime without a snack.
Whenenver I have bananas staring me down on the kitchen counter that are overripe, I slice and freeze them.  There are so many recipes you can make with overripe bananas.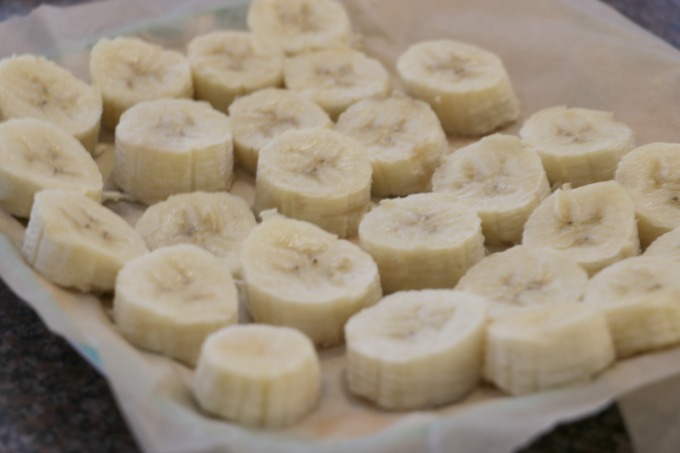 For this smoothie bowl I combined vanilla Greek yogurt, sliced frozen bananas, a little bit of milk and chia seeds.  Then I added some of my favorite toppings.  Strawberries are hands down my favorite fruit and Grape-Nuts gives the smoothie bowl the perfect amount of crunch.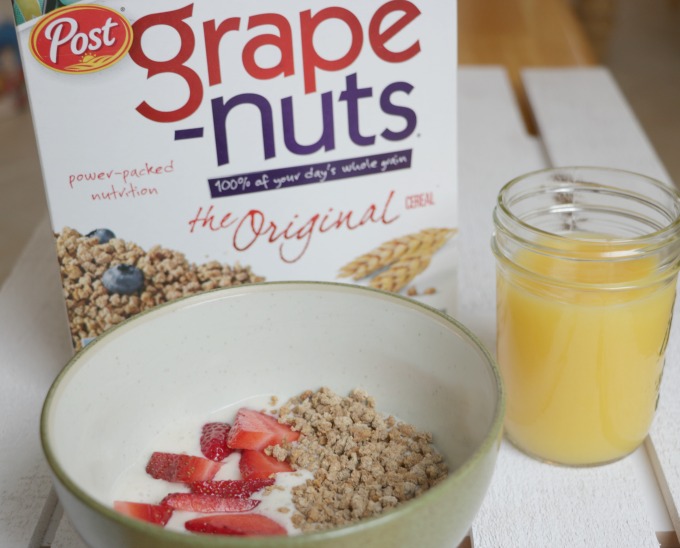 Grape-Nuts contains fiber that your body needs to stay full until lunch in addition to protein, B vitamins and antioxidants.  Breakfast is the most important meal of the day so this year resolve to start your day off right!
Strawberry Banana Smoothie Bowl
Ingredients
1/2 cup vanilla Greek yogurt
1/2 cup frozen sliced bananas
1 tablespoon milk
1/2 teaspoon chia seeds
1/4 cup Grape-Nuts
1/4 cup sliced strawberries
Instructions
In a blender combine yogurt, bananas, milk and chia seeds. Spoon into a bowl. Top with Grape-Nuts and strawberries.
7.8.1.2
80
http://veggingonthemountain.com/2017/01/strawberry-banana-smoothie-bowl/