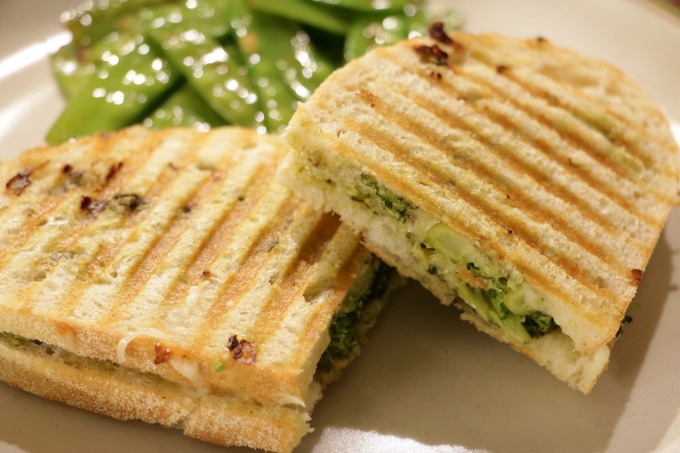 Last fall I helped start a farmers market where I live in Linwood, New Jersey.  We didn't know the first thing about starting a famers market but what we did know was that we wanted to do something amazing for our community and that we did!  We spent several months looking for the best vendors to sell locally grown produce, locally produced food and locally crafted items.  We were so lucky to have Shirley and Wes from Happy Valley Berry Farm at our market each week with their pesticide-free produce.  Last week Shirley invited us to her farm for the kids to see what winter is like there.  It was pretty amazing.  We were all pleasantly surprised to find broccoli still growing and Shirley was so kind to let the kids harvest some.  The kids were eating it raw right after it was cut and I had to beg them to save some for our Mini Chef Mondays post.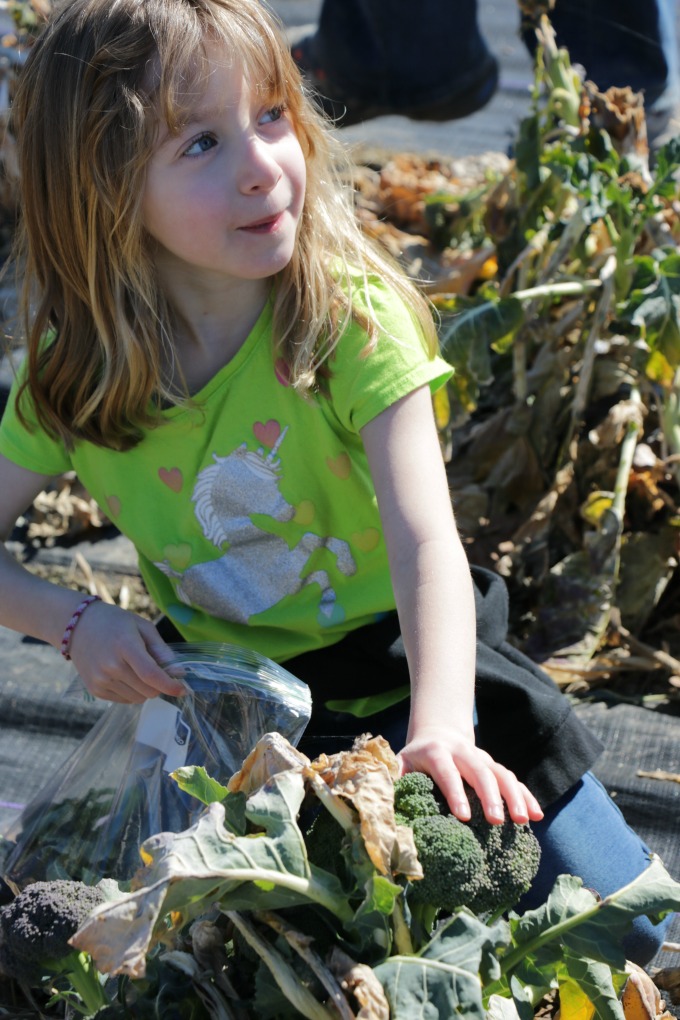 I've mentioned before that paninis are one of my favorite dinners.  They are easy and quick to make, pair perfectly with soup and are delicious.  We started by steaming some freshly picked broccoli and then chopping it.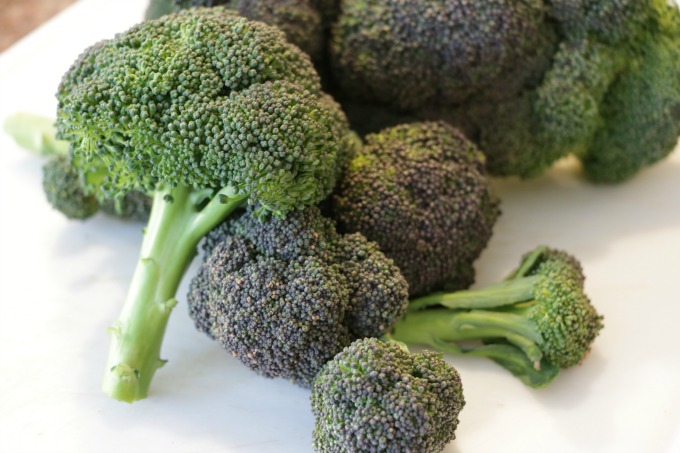 Then we assembled our paninis.  We spread pesto (homemade or store-bought) on bread, topped with chopped broccoli and then finished with shredded mozzarella.  We then put the sandwiches in the heated panini maker for about five minutes until they were crispy on the outside.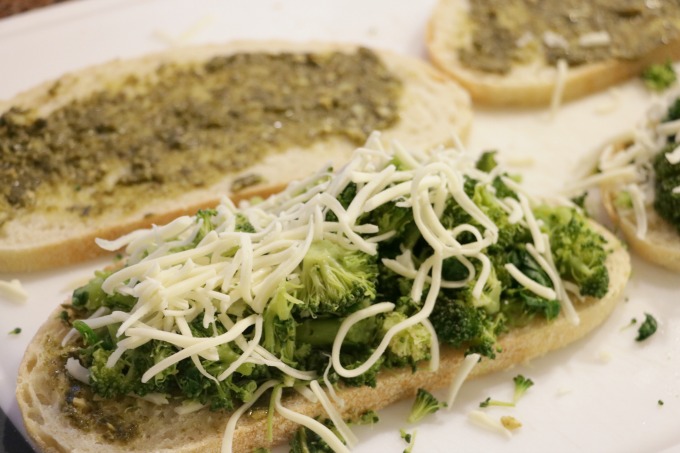 I made some sesame snow peas on the side and it was a perfect (and quick) meal.  If you have broccoli lovers in your house, put this on your menu soon!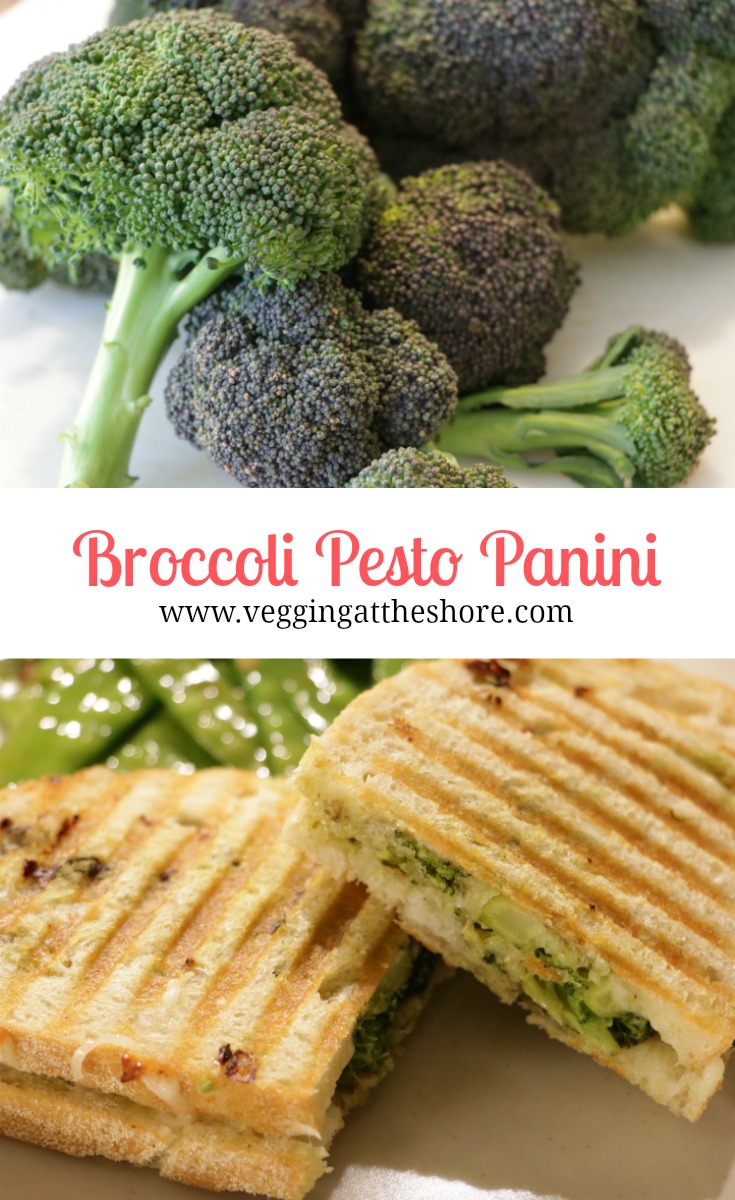 Ingredients
large head of broccoli
8 slices of good bread
oil for brushing
1/2 cup pesto, store-bought or homemade
1 cup mozzarella
Instructions
Cut broccoli into florets and steam until slightly soft but still a bit crunchy. After it cools, chop it up. Preheat panini maker on a medium heat. Brush 2 pieces of bread and turn over. Spread pesto on each slice. Top with chopped broccoli and mozzarella cheese. Place on heated panini grill and close lid. Grill for about 3-5 minutes, until the outside is crispy. Repeat with remaining ingredients to make 4 paninis.
7.8.1.2
87
http://veggingonthemountain.com/2017/02/broccoli-pesto-panini/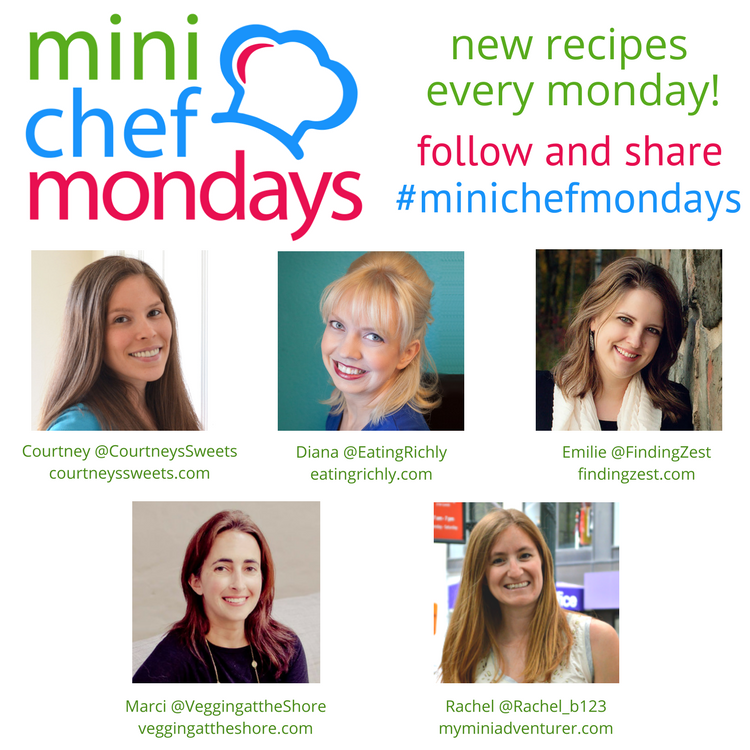 I am hosting Mini Chef Mondays along with 4 fabulous bloggers, find out more about the Mini Chef Mondays Team!
Join our facebook group to find even more recipes and share your own recipes!
Get featured and follow us too!
Be sure to check out each of their Mini Chef posts as well!