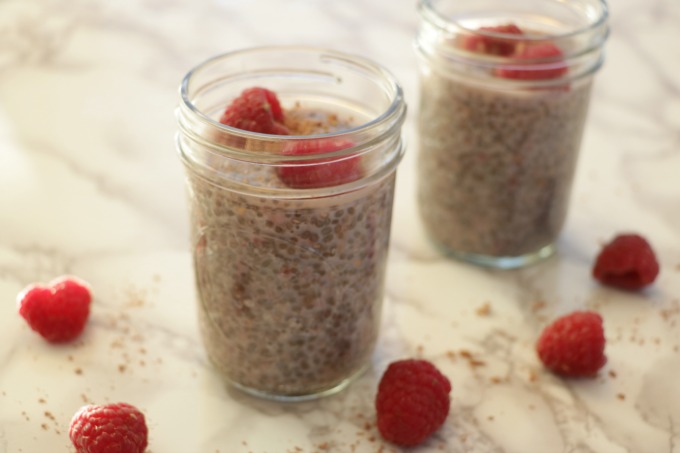 Are you looking for something special but healthy to make for Valentine's Day? Chocolate raspberry chia pudding takes just a few minutes to assemble before letting it sit overnight in the refrigerator. Take it out in the morning, sprinkle some chocolate on top and your valentine will know how loved they are!
I love overnight recipes like overnight oats and chia pudding. No cooking is involved and it's such a time-saver in the morning. For this recipe my mini chefs added the ingredients to the blender. We used almond milk, raspberries, cocoa powder and agave nectar. You can use whatever sweetener you like, but agave is my favorite. After you blend that together, stir in the chia seeds and let that sit overnight. In the morning, divide it between bowls, top it with some raspberries and if you want to make it extra special, add some shaved chocolate.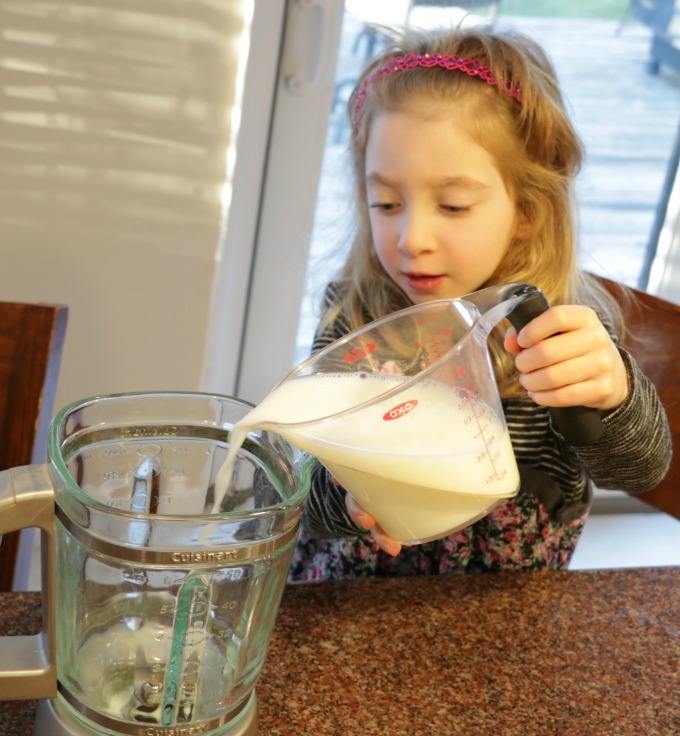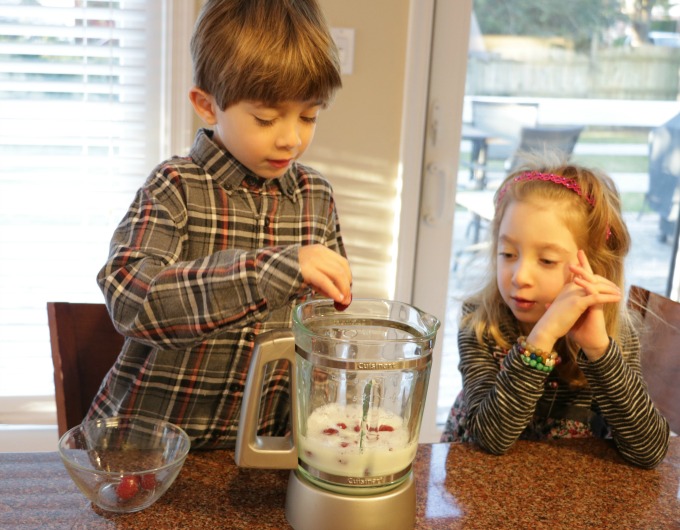 I try to add chia seeds to recipes whenever I can. Chia seeds are loaded with vitamins, fiber, antioxidants and protein. I find that having protein in my diet really helps to keep me feeling fit and healthy as I get older. Chia seeds are a great way to get protein into my diet in the same way that products like high impact whey protein aim to help people who are getting older maintain their muscle mass. This way, alongside supplements, I can keep my muscles from shrinking as I get older. They thicken up a mixture so when you add them to your pudding it will seem very thin but overnight it will thicken nicely. I keep a big bag of this brand in my pantry and it lasts for a very long time.
This recipe is so simple, clean and delicious. If you plan on indulging later in the day on Valentine's Day, make sure you start the day off on a healthy note with this chia pudding.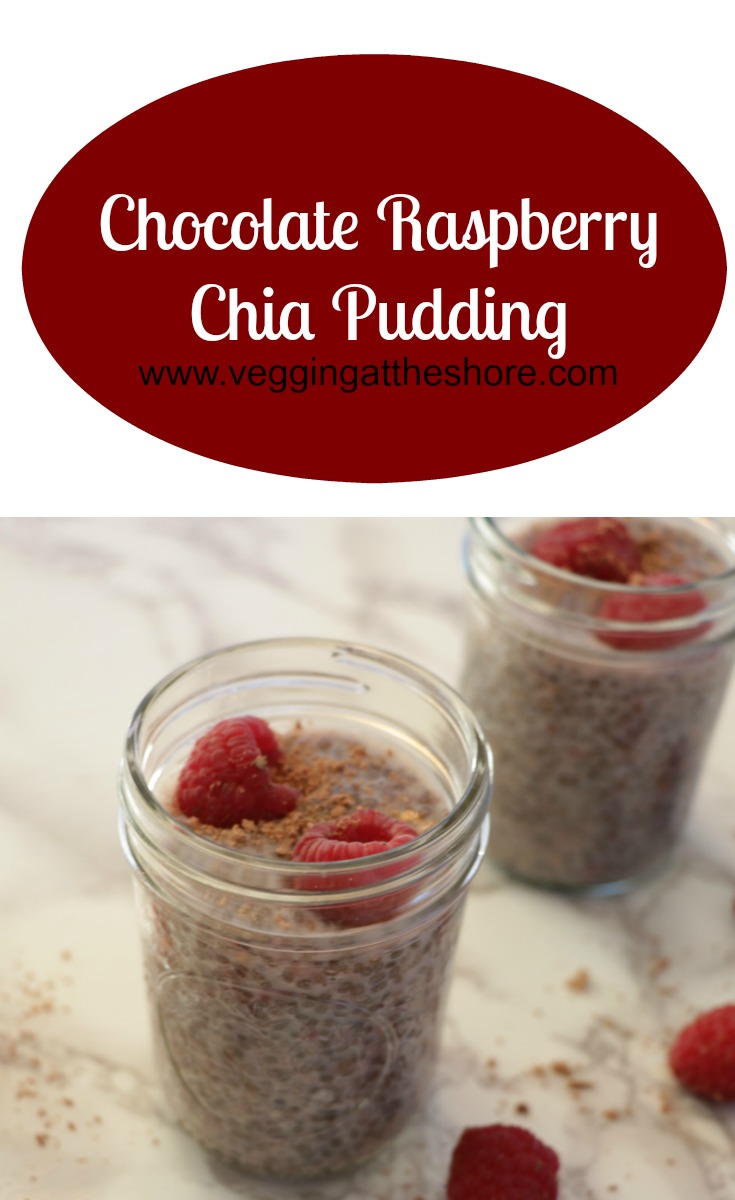 Chocolate Raspberry Chia Pudding
Ingredients
1.5 cups vanilla almond milk or other milk
1/2 cup fresh raspberries
1 teaspoon cocoa powder
1 tablespoon agave nectar
6 tablespoons chia seeds
optional: shaved chocolate for topping
Instructions
Mix together milk, raspberries, cocoa powder and agave in a blender. Stir in chia seeds. Divide mixture between bowls or mason jars. Cover and refrigerate overnight. In morning top with shaved chocolate if desired.
7.8.1.2
86
http://veggingonthemountain.com/2017/02/chocolate-raspberry-chia-pudding/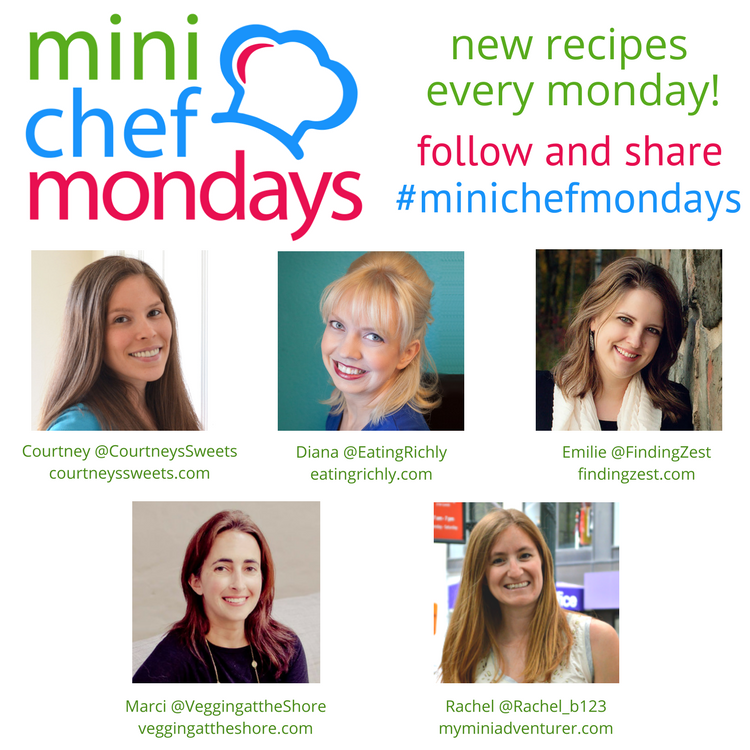 I am hosting Mini Chef Mondays along with 4 fabulous bloggers, find out more about the Mini Chef Mondays Team!
Join our facebook group to find even more recipes and share your own recipes!
Get featured and follow us too!
Be sure to check out each of their Mini Chef posts as well!