Disclosure: This post is sponsored by World Port Seafood.  All thoughts and opinions are my own.
When my husband gave up meat five years ago, I was determined to make sure we got enough protein in our diets.  We still eat seafood and while we live by the ocean, it is not always easy to find high-quality seafood locally.  I try to plan for us to eat seafood once a week but this can be tricky if I food shop early in the week and fish isn't on the menu until later in the week.  I was really looking forward to trying the Smart Seafood Package from World Port Seafood and it exceeded my expectations.
World Port Seafood delivers high-quality frozen fresh seafood to your door.  You may be thinking, why would I want frozen seafood when I could go to the grocery store and purchase fresh seafood?  Here is the answer…frozen seafood is often the freshest.  World Port Seafood sells seafood that has been frozen immediately upon being caught which is better for the environment (can be transported by boat instead of plane), tastes better (flash freezing creates smaller ice crystals than if you were to freeze it yourself) and is more nutritious.
World Port Seafood offers many different options.  The Smart Seafood Package was perfect for me because it contained both ready-to-cook seafood and market seafood.  Ready-to-cook seafood is ideal for those busy days when you get home late and need to get dinner on the table quickly.  My package contained Ancient Grain Haddock Fillets that were absolutely delicious.  With a gluten-free coating made of flaxseed, quinoa and rolled oats, these were both healthy and unique.  There is no need to defrost the fillets, you simply just bake them for about 30 minutes.  It is highly convenient that the seafood is packaged individually which enabled me to enjoy just one fillet for lunch, which was the perfect source of protein I needed after a long bike ride.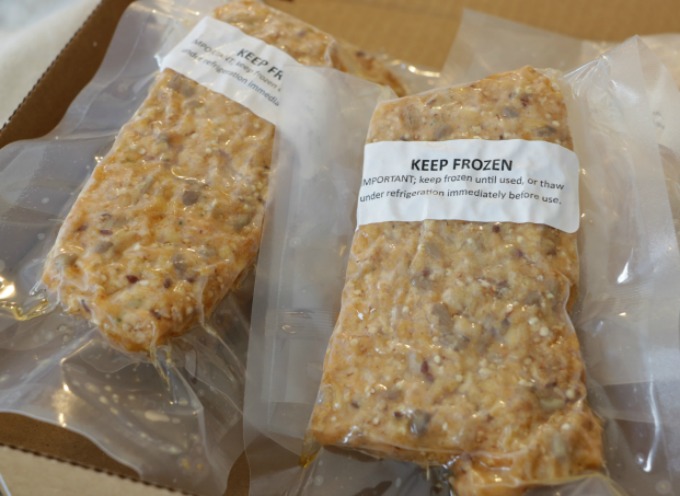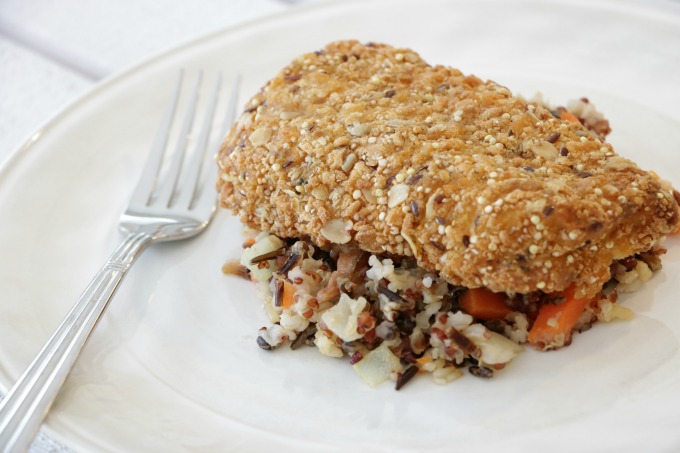 My package also contained Wild Argentinian Red Shrimp, Yellowfin Tuna Steaks and Five Grain Rice Pilaf.  I have been wanting to try making tuna croquettes for awhile so this was the perfect opportunity to create a new recipe.  If you are not a fan of canned tuna like me and find cooking seafood to be intimidating, I assure you that this recipe is really easy!  Start by pulsing the tuna in a food processor a few times to break it up.  Then add diced bell pepper, minced garlic, grated ginger, chopped scallions, panko, soy sauce and sesame oil to the mixture.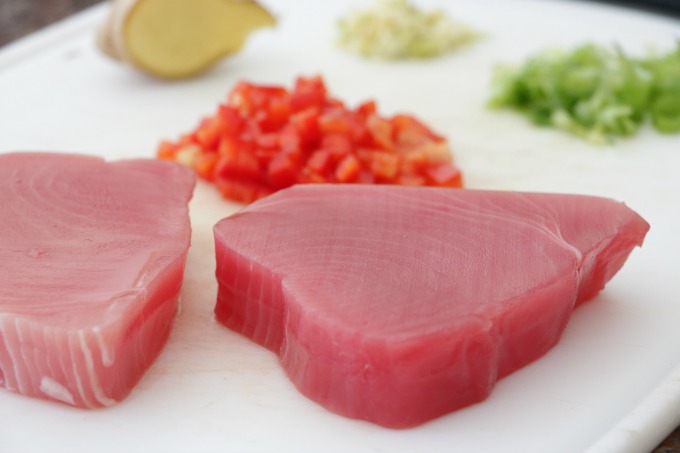 Form that into patties and then refrigerate them for about a half hour.  Cook the patties in a little bit of olive oil for about three minutes per side and you will have the most delicious tuna croquettes!  I dipped mine in a soy and scallion sauce.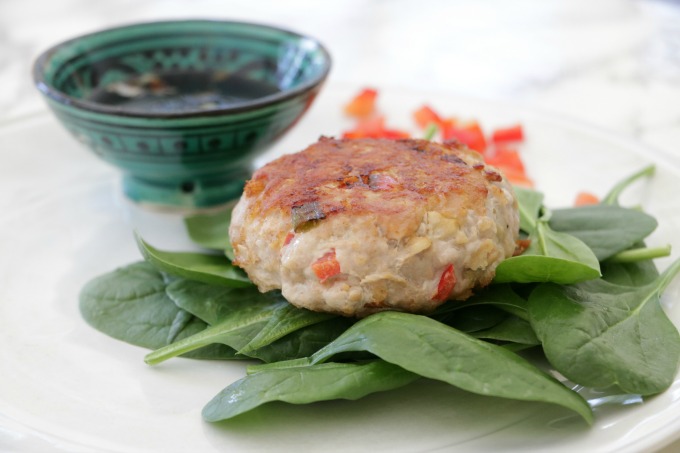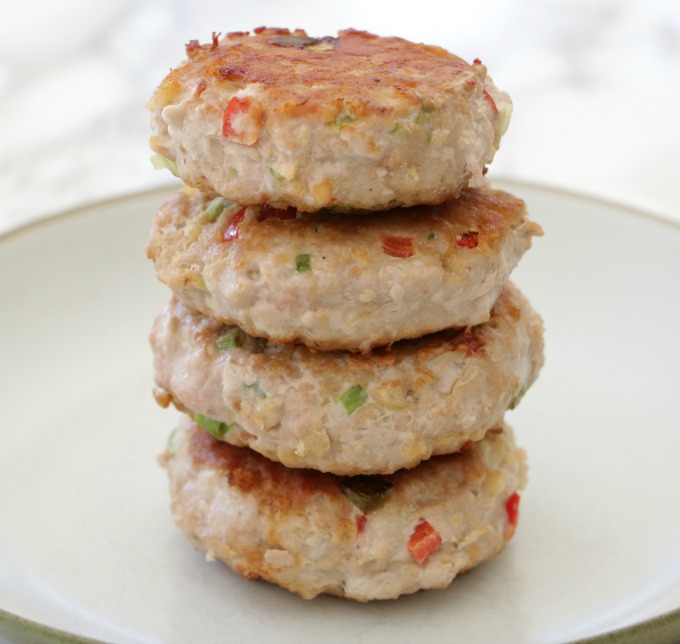 I would highly recommend trying the rice pilaf too that is filled with grains and carrots.  It comes in a package that you simply pop in the microwave or oven (I always choose oven) which couldn't have been easier.
Last year I had fresh seafood delivered weekly but this became stressful if the delivery was disrupted and I also didn't like the wastefulness of the weekly packaging.  Since World Port Seafood comes frozen, you can order less often and be guaranteed that your seafood is fresh.  They offer free shipping on orders over $49 and with the wide range of options, you will surely find something to satisfy your seafood craving.
Ingredients
2 6 oz portions of yellowfin tuna steaks
2 tablespoons chopped bell pepper
2 tablespoons chopped scallions
1 teaspoon minced garlic
1 teaspoon grated ginger
1 tablespoon low-sodium soy sauce
1 teaspoon sesame oil
2 tablespoons panko breadcrumbs
olive oil for frying
additional soy sauce and scallions for dipping
Instructions
Cut tuna into quarters and pulse in food processor a few times until it is mashed up a bit. In a medium bowl add tuna, bell pepper, scallions, garlic, ginger, soy sauce, sesame oil and panko. Form into 4 patties and place on a plate in refrigerator for about a half hour. Heat olive oil in a skillet over medium heat. Cook patties for about 3-4 minutes per side.
7.8.1.2
115
http://veggingonthemountain.com/2018/02/yellowfin-tuna-croquettes/