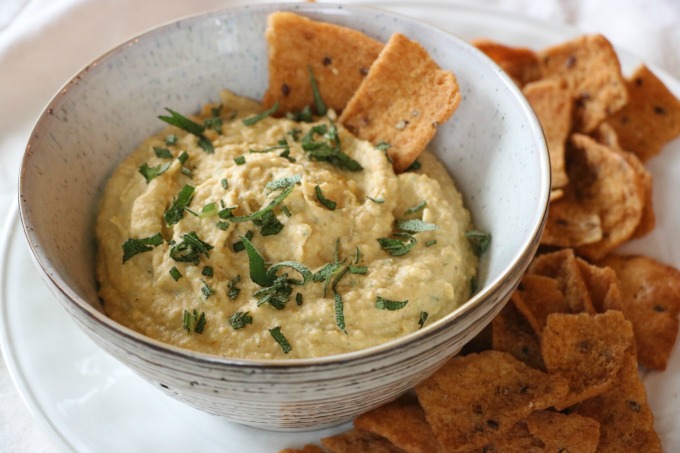 We have Zahav night about once a month in our house.  If you are not from Philadelphia, you might not be familiar with the award-winning restaurant that is nearly impossible to get a reservation at.  I started creating Zahav dinners at home complete with homemade pita, falafel, hummus and Israeli salad.  Everyone gets so excited when they see Zahav night on the weekly menu.  For the hummus, sometimes I go with a basic hummus but if I have a butternut squash on my counter, I take my hummus to the next level by making butternut squash hummus.  It's a total game changer and has quickly become my favorite way to prepare hummus.
You start this recipe by cooking a butternut squash.  The easiest way to do this is in a pressure cooker. Put some water at the bottom of the pot, lay the squash on an insert and let it cook for 20 minutes.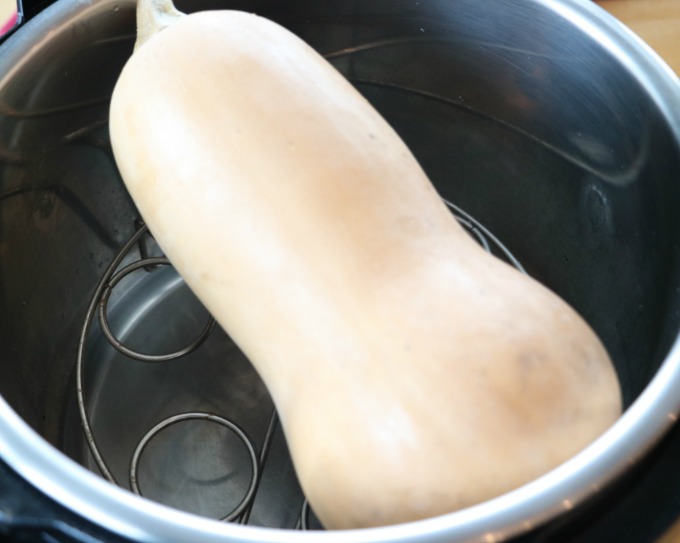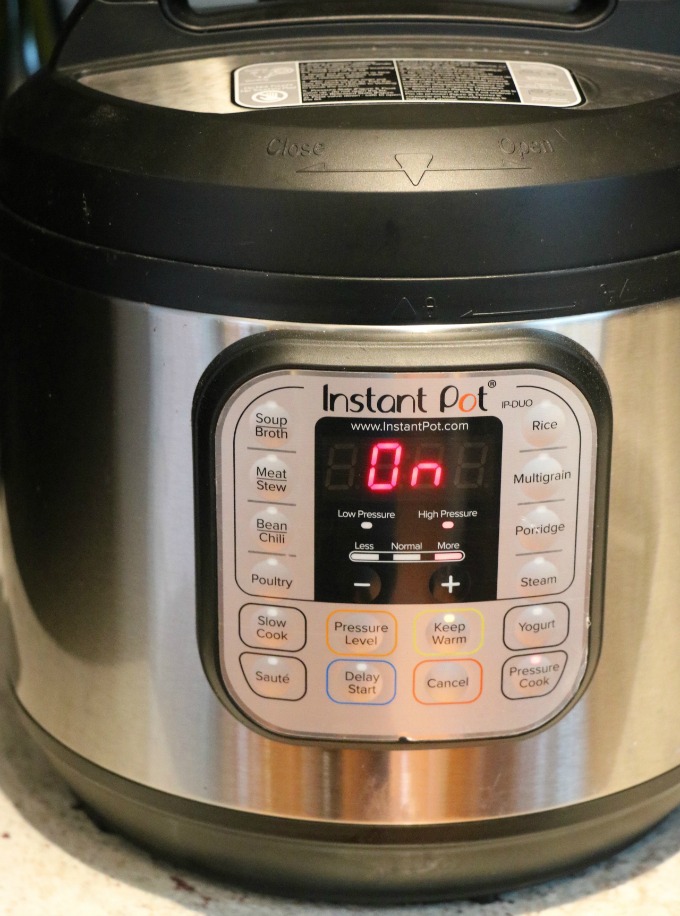 Once the pressure releases naturally and the squash has cooled a bit, it will be ready to handle.  Cut it in half, scoop out the seeds and add the flesh to a blender along with chickpeas and the rest of the ingredients.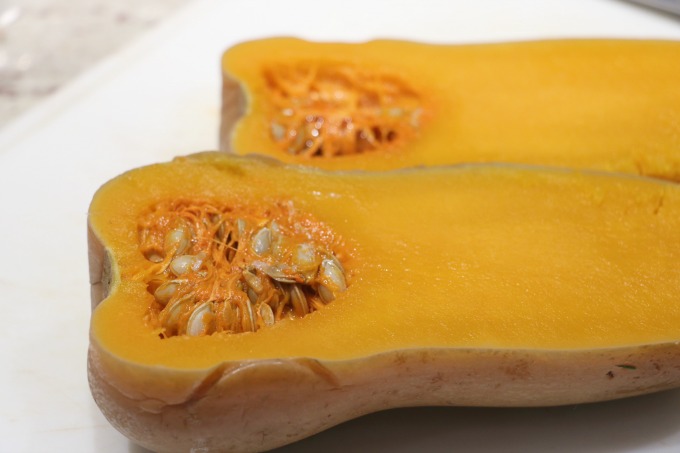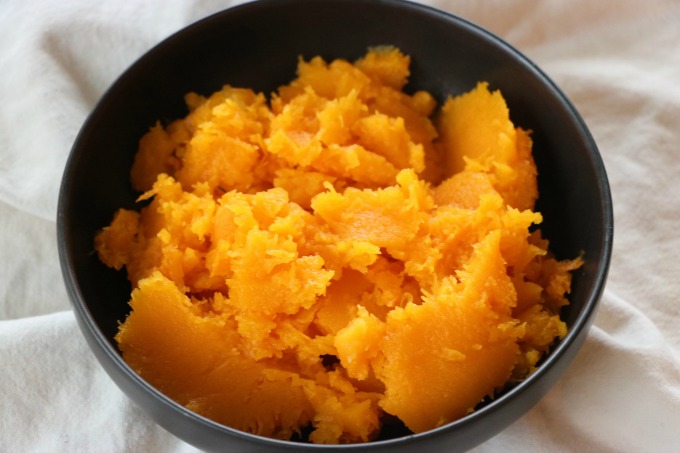 The squash and syrup gives the hummus a perfect balance of sweet and savory.  If you don't have a pressure cooker, no worries (but you should definitely consider investing in an Instant Pot).  As an alternative, you could peel the squash, remove the seeds, cube it, toss it with some olive oil and roast it for about 45 minutes.
If making soup is all you have ever done with butternut squash, it's time to expand your horizons.  And If you like making your own hummus, you should also consider making black bean hummus which is equally delicious!  Once you start making your own hummus, you will say goodbye to store-bought hummus for good!
Ingredients
1 medium sized butternut squash
2 cans garbanzo beans, drained and rinsed
4 cloves garlic, minced
juice of half a lemon
1/2 cup tahini
3 tablespoons olive oil
3 tablespoons maple syrup
3/4 teaspoon salt
1/2 teaspoon black pepper
1/2 cup fresh parsley, chopped
1/2 teaspoon cinnamon
1/2 teaspoon cumin
For serving: chopped fresh sage and whole grain pita chips
Instructions
Pour 1 cup of water in the bottom of an Instant Pot. Place the butternut squash on top of a rack in the Instant Pot. Squash should not be touching water. Pressure cook for 20 minutes and let pressure release naturally for 20 minutes. (I you don't have an Instant Pot, peel, de-seed and chop squash into 1-inch chunks. Toss with olive oil and roast for 25 minutes at 400 degrees, until squash tender). Remove the squash to a cutting board and slice lengthwise and remove seeds. Scoop out the flesh into a food processor. Add remaining hummus ingredients (garbanzo beans through cumin) to a food processor and blend until smooth. If it's too thick, add more oil. Taste and adjust seasonings. Garnish with chopped sage and serve with pita chips.
7.8.1.2
198
http://veggingonthemountain.com/2020/02/butternut-squash-hummus/